Perth is a city known for its beautiful beaches, stunning landscapes, and rich culture. It is also home to some of the best fruit-picking spots in Western Australia. From orchards to farms, there are plenty of places to pick your own fresh and delicious fruit.
Whether you're looking to pick your own fruit or simply enjoy the freshest produce available, there are plenty of spots around Perth to satisfy your cravings.
We bring you the top 5 fruit picking spots in and around Perth in this blog. These spots are not just fun but also offer an opportunity to explore the beauty of the Western Australian countryside.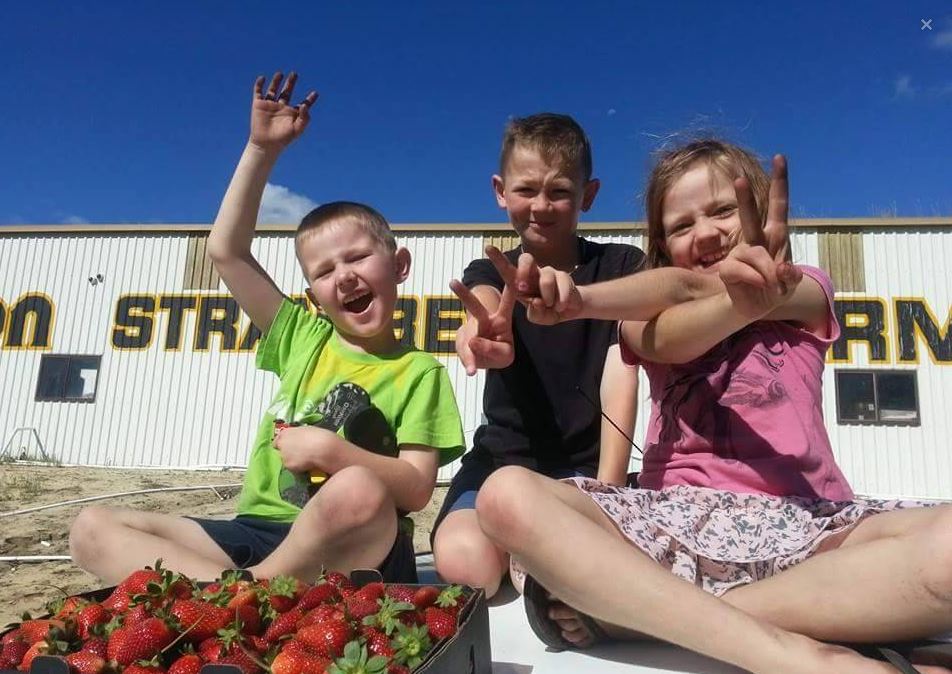 Top 5 Fruit Picking Spots In and Around Perth
If you are looking for a fun family activity with your kids, these top 5 fruit-picking spots in and around Perth are sure to satisfy your cravings. Here are some of the best fruit-picking spots in and around Perth.
The Orchard Perth, which was once known as the Golden Grove Orchard, is in the Chittering Valley.
They have a tour where you can ride on a tractor, see the orchard, and pick some fruit. The tour takes one hour, and you can taste the fruit while you pick them.
If they have oranges, you might get to taste some fresh orange juice. There are different fruits to pick throughout the year, and you can take up to 5 kilograms of fruit with you. At the end of the tour, you can buy fresh fruit from their shop.
Established decades ago at its original site on Raeburn Rd, Raeburn Orchards is a family-owned and operated business. They have expanded over the years to include another site on Chevin Rd.
The business has constantly kept up with the latest varieties of table fruit, ensuring they can meet the demands of the public and the trends in the produce market.
Raeburn Orchards takes pride in growing the freshest and most delicious fruit.
Core Cider House is renowned for its exquisite cider and cosy restaurant, but it also offers orchard tours that let visitors pick their own apples and other fruits to take home.
The Apple Express Tour & Taste Ride provides an opportunity to explore the orchard on a tractor, learn about different varieties of apples, handpick fresh fruit from the trees, and sample cider and preserves.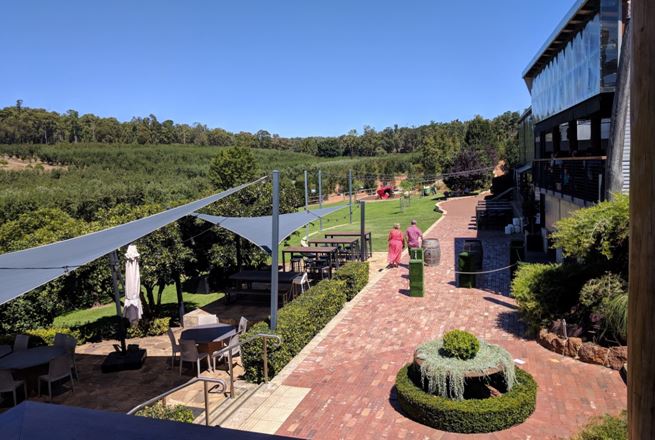 The Fruit Corner is a haven for produce lovers, offering up a vast selection of fresh fruits and vegetables that can be picked right onsite. With a fantastic selection of seasonal produce, you can find something special to fit your taste buds.
The orchard is open daily from 8am-5pm and your entry fee grants you access to the pick-your-own area. You can also access their delicious cafe serving up homemade jams and desserts.
The Fruit Corner has a dedicated play area for kids, so it's the perfect day out for the whole family. Whether you're looking for a quick snack or a full-on produce feast, The Fruit Corner has everything you need. So come on down and stock up!
The S&R Orchard has become renowned for its seasonal events, with the Blossom Festival in spring, Autumn Festival and the much-anticipated Summer Fruits Festival.
The latter is a great way to get the family together and enjoy some of the best fruits that the orchard has to offer, with all proceeds going back into maintaining and improving the grounds.
You can pick your own fruit, partake in cow milking, visit an animal farm and even let kids blow off steam on a bouncy castle. Food and coffee vans are also on-site for that extra delight.
Ti Strawberry Farm, nestled in the picturesque surroundings of Bullsbrook, is the perfect destination to pick your own delicious and sweet strawberries.
Located at 263 Old West Road, just a stone's throw away from Perth's Outback Splash, this family-run farm offers visitors a unique experience that will create memories for years to come.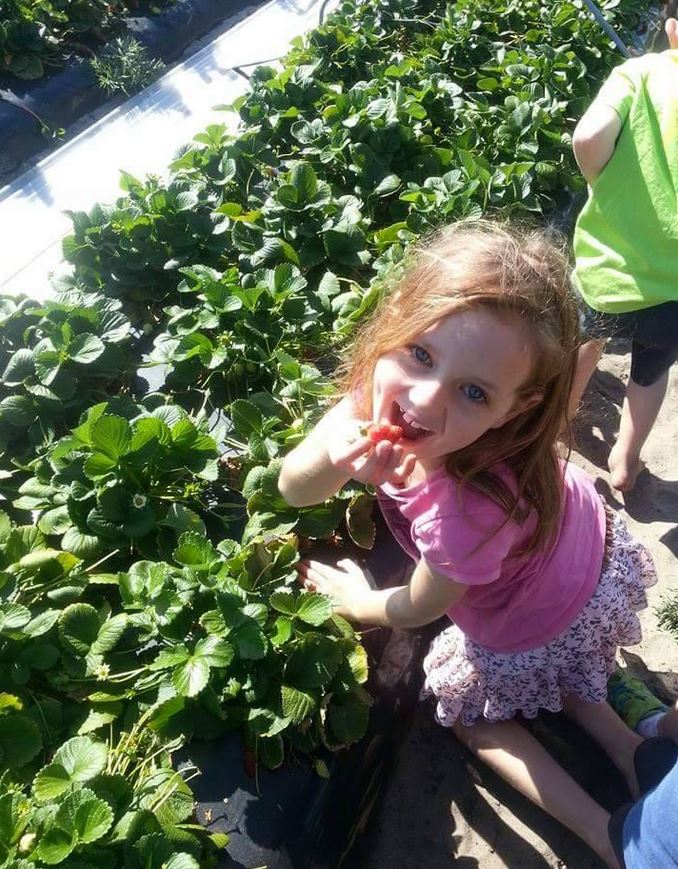 What Are The Benefits of Fruit Picking For Children?
Fruit picking can be a great activity for children to engage in! By engaging in fruit picking, kids have the opportunity to learn about nature and develop a deeper appreciation of the environment.
From this activity, they can also cultivate better motor skills and physical strength by climbing trees or lifting heavy items. Moreover, children who partake in fruit picking will gain a greater knowledge of various types of fruits as well as how to identify them in their natural habitat.
Furthermore, this is a wonderful way for kids to get some fresh air and physical exercise outdoors!
Overall, allowing your children to partake in fruit picking can be an incredibly rewarding experience that helps them to develop both mentally and physically.
8 Tips For Going on Fruit Picking Adventure With Kids!
1.  First, check with the farm in advance to see if they allow kids and if there is a minimum age requirement.
2.  Make sure to dress your kids in comfortable clothes that can get dirty, and closed-toe shoes are a must!
3.  Apply sunscreen and insect repellent before you head out to the farm.
4.  Bring snacks and drinks for your kids and a first-aid kit just in case.
5.  When you arrive at the farm, introduce your kids to the farmer and explain the rules of picking fruit.
6.  Let your kids pick their own fruit, but help them wash it off when they're done.
7.  Remember to take some pictures of your kids enjoying their adventure!
8.  Most importantly, have fun and enjoy the experience!
Enjoy Fruit Picking With Your Kids in Perth!
In conclusion, Perth is home to various fruit-picking spots, offering everything from strawberries and blueberries to apples and pears.
Whether you're looking for a fun family day out or simply want to enjoy the freshest produce available, these fruit-picking spots will satisfy your cravings. Check the farm websites for the latest updates on opening times and availability.
Happy picking!
Moreover, if you like to check out other exciting activities then we suggest you visit our blog on the best things to do in the school holidays in Perth .
It will give you plenty of ideas to have fun with kids, such as arcade and gaming centres , trampoline centres , and more.
---
Back to Things to Do with Kids , Home
---
We make every effort to ensure all this information is up to date but should be used as a guide only. Events do get cancelled or changed and venues can close without notice.
Always follow the links provided for up to date information on an event or activity. If you know of a change or cancellation we've missed then please contact us to let us know.