Child Friendly Parks South of the River are what we want! Living in the south of the river in Perth has lots of benefits – one of which is easy access to some absolutely delightful children-friendly parks.
Whether your kids just need somewhere to dash about and expend all their energy, these parks are the perfect place to take your little ones. These parks include lots of cool features, such as slides and flying foxes.
Kids love checking out the neatest bits at their own pace while making lots of amazing memories outdoors. Best of all, there's no need to search too far – they're right here on our doorstep! Taking the kids out is super stress-free here in the south.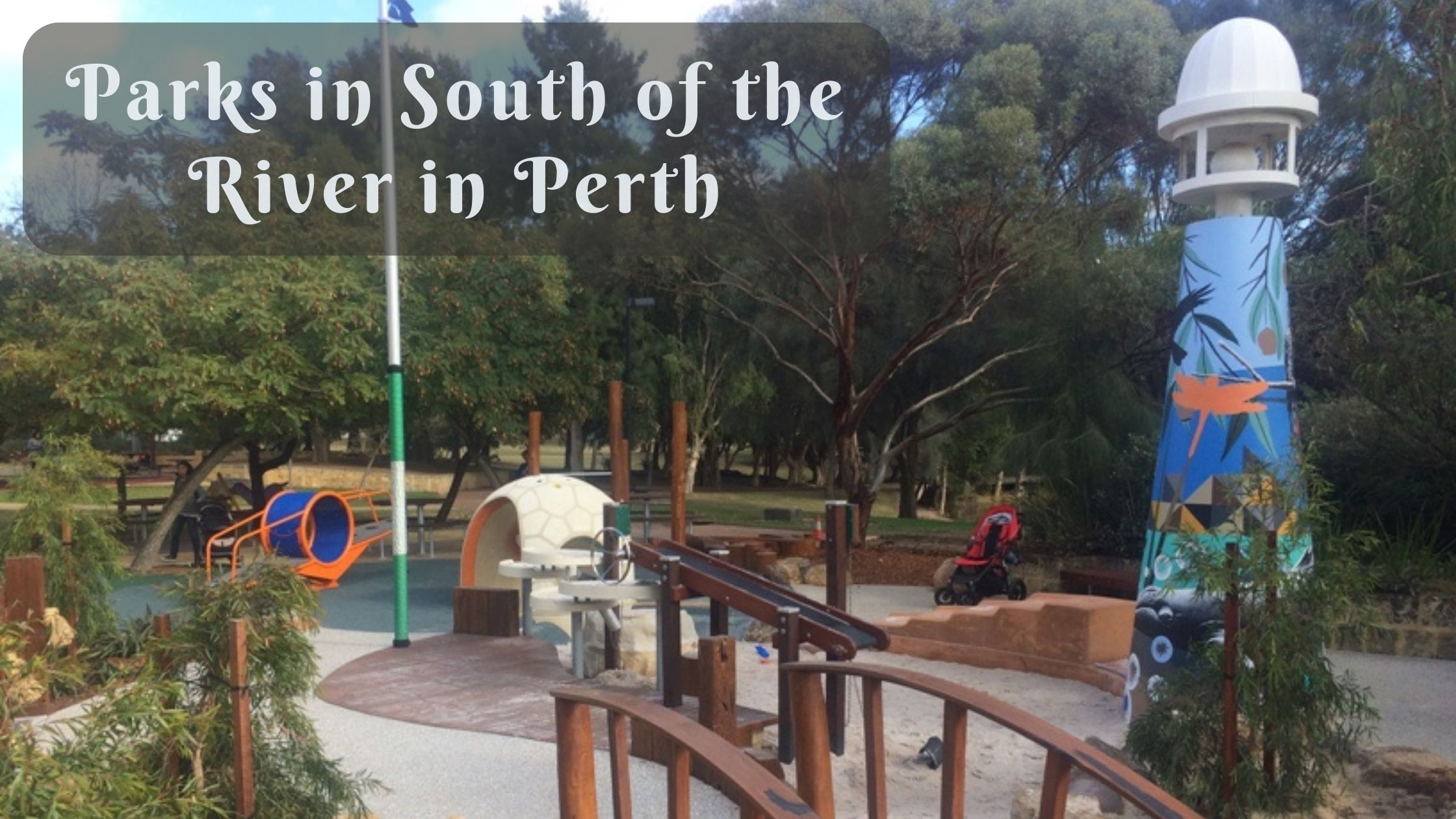 List of Child Friendly Parks South of the River in Perth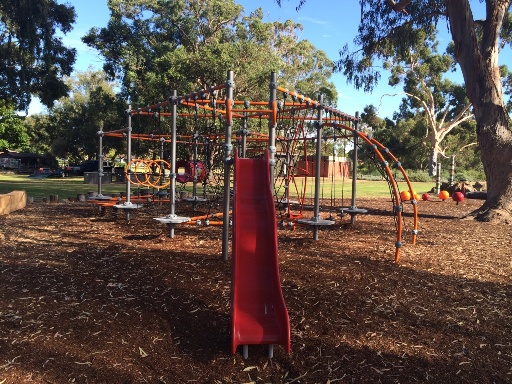 Neil McDougall park is a beautiful outdoor destination for all ages, offering a tranquil lake and plenty of activities to enjoy. The pathway around the lake is relatively short, making it perfect for families wanting to take their bikes or scooters along and explore the area.
Onsite there are many different play areas and activities to keep kids entertained, from rope play to slides, swings and more. There is a sandpit for toddlers and plenty of shade from mature trees.
The park is also home to a flying fox – so why not make a day of it? With something for everyone, Neil McDougall Park is the perfect place for families looking for outdoor adventure!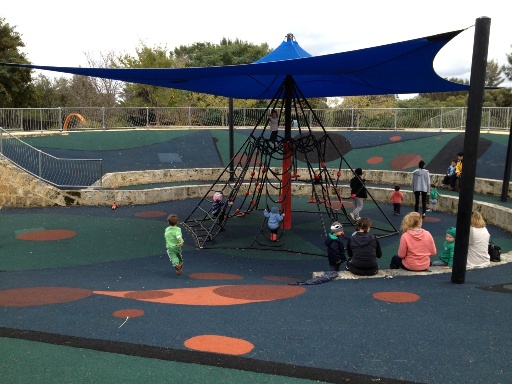 The Piney Lakes Sensory Playground in Winthrop is the perfect destination for small adventurers looking to explore and engage with nature! After extensive upgrades in 2016 and 2017, the playground reopened in June 2017.
With sand, water and nature activities to explore, kids will be in their element at this park.
In addition to the sand and water play features, the park also offers a bridge with a creek running underneath it. Kids can use the pump to send water pouring onto the table and watch it flow down into the stream below – just be sure to bring spare clothes for afterwards!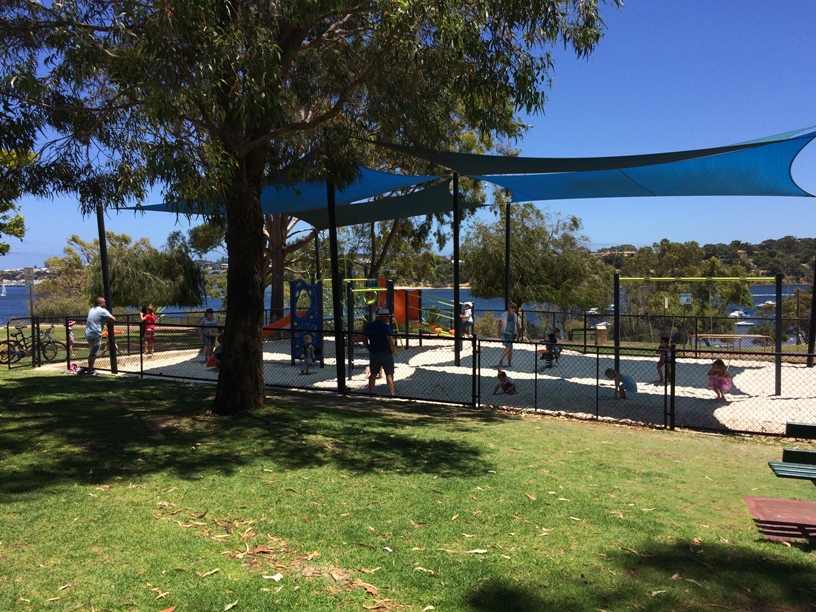 Located at the top of a hill overlooking the renowned Bicton Baths Jetty, Bicton Quarantine Park is an idyllic space for enjoying Perth's stunning Swan River views. Surrounded by a fully enclosed playground area with shade sails and some natural cover, the park is perfect for young children to play safely.
The playground includes basic play equipment such as a low-level slide, stepping stones, rope bridge and swings. With nearby toilets, barbeques and picnic tables, it's the ideal spot to meet with friends and family for some outdoor fun.
There is plenty of grassed area and natural shade throughout the park making it a pleasant place to kick back and relax.
Here are More Children Friendly Parks – South of the River in Perth
Which of These Child Friendly Parks Will You Visit First?
If you're looking for fun outdoor activities to do with your toddler, then the child friendly parks South of the River are certainly worth a visit. With a variety of options available – from exciting swings and slides, to sandpits and climbing frames – there's something to keep any toddler entertained.
Plus, you can take your own snacks along and turn it into a picnic outing. And to top it off, you can always check out the best children-friendly cafes in Perth for a delicious meal afterwards!
We hope this list of playgrounds gives you some great ideas for fun activities with your little one. So get out there and explore all the wonderful places Perth has to offer. Enjoy!
See all of these child friendly parks South of the River and more on Boobobutt's easy to use App! Get the most powerful kids activity finder in Australia today! Check the App Store to download for free.
Kids Around Perth is proudly part of the Boobobutt network of fun family organisations. Boobobutt's mission is to bring great adventures to every child, and make parenting a little easier every single day.
---
Back to Parks Near Me , Super Parks , Perth Playgrounds , Play Centres or Home
---
We make every effort to ensure all this information is up to date but should be used as a guide only. Events do get cancelled or changed and venues can close without notice. Always follow the links provided for up to date information on an event or activity. If you know of a change or cancellation we've missed then please contact us to let us know.