Adventurescape Playground Austin Lakes South Yunderup Features: Adventure Playground * Farm Theme * Picnic Shelters * BBQs * Toilets * Water Fountain * Recommended 2yrs+

Just when you though playgrounds couldn't get any better along comes Adventurescape Playground in the Austin Lakes Estate, South Yunderup (about 15mins from Mandurah).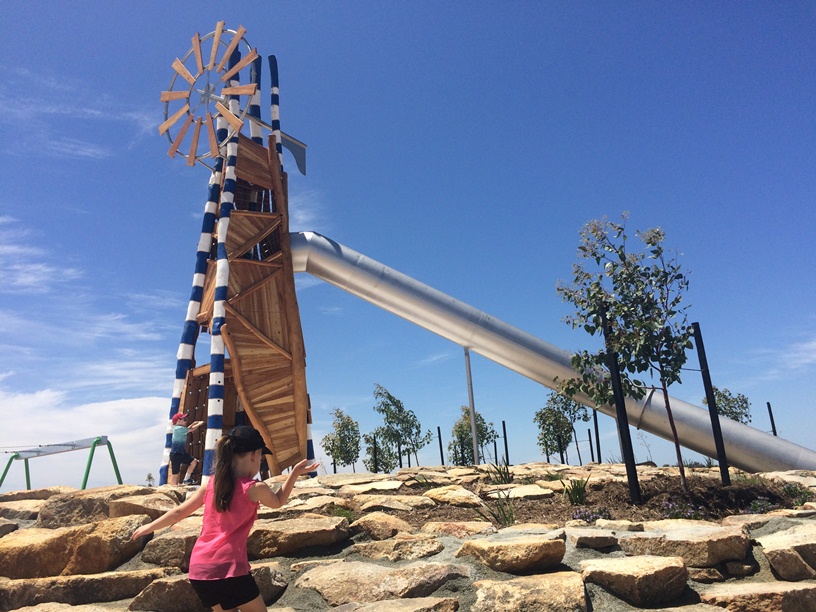 This playground is like no other with the farm theme integrated through the whole playground, including it's tallest feature this windmill slide, standing tall at 8.5m.
Everywhere you look there is something you would typically find at a farm like these tractor tyres and fencing maze alongside the super fast 35m double cable flying fox.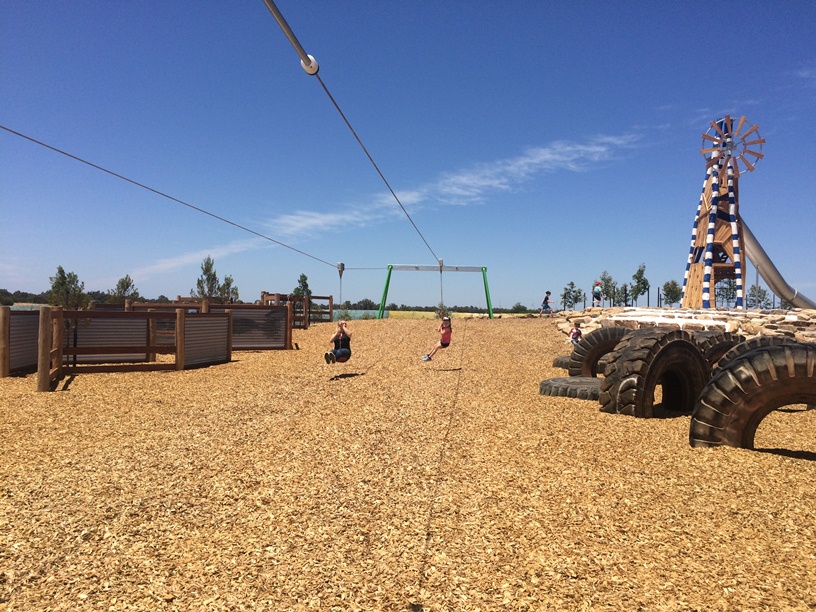 There is no shortage of swings with this 6 way swing and another couple of swings on the other side of the playground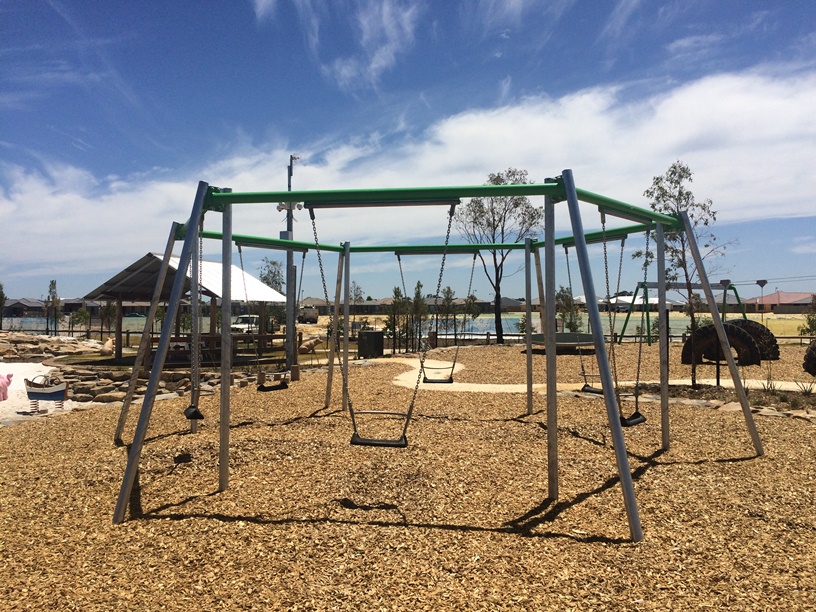 Kids will love hanging out and climbing all over the animals that reside all around the playground. There are cows, sheep and pigs in the sand, alongside the picnic tables and grazing in the grass.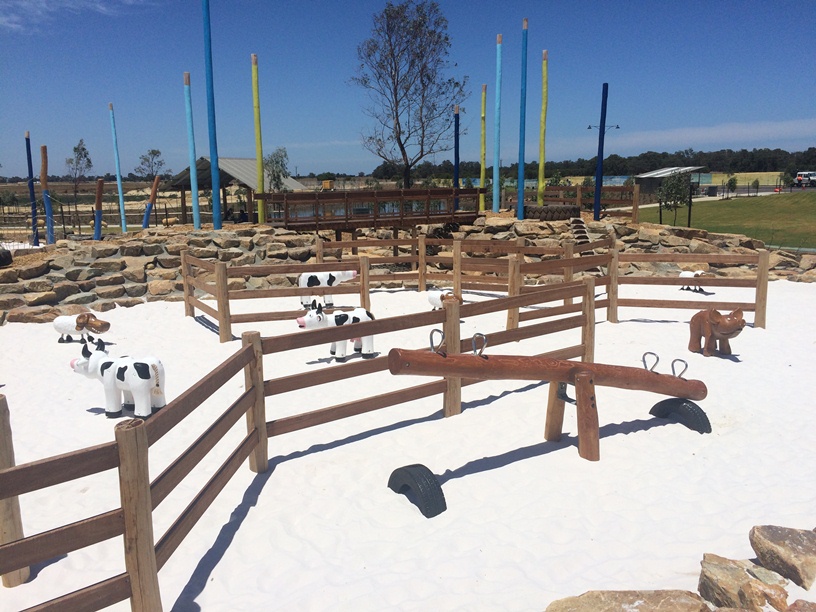 Some of the animals are life size and some are smaller.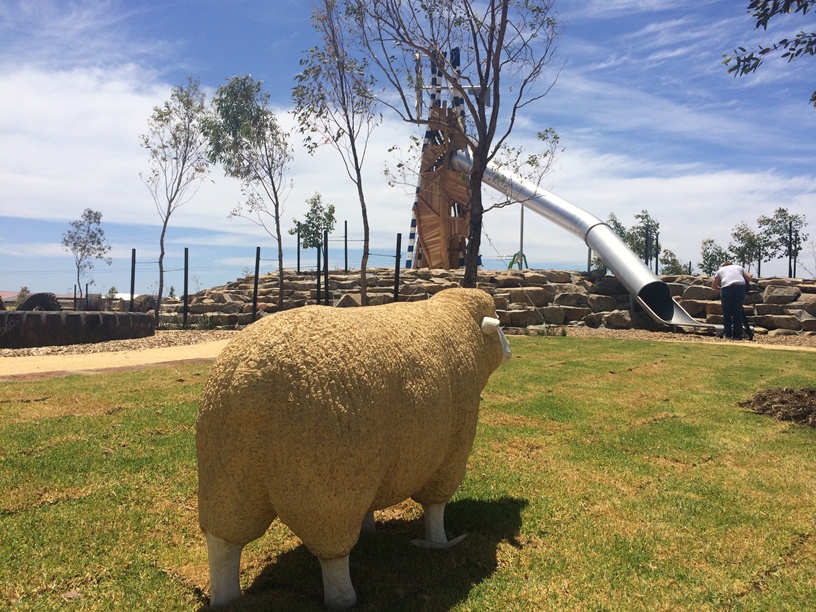 We absolutely love this life size, part buried tractor. Such a great idea to bury it so it is low enough for younger kids to climb on board.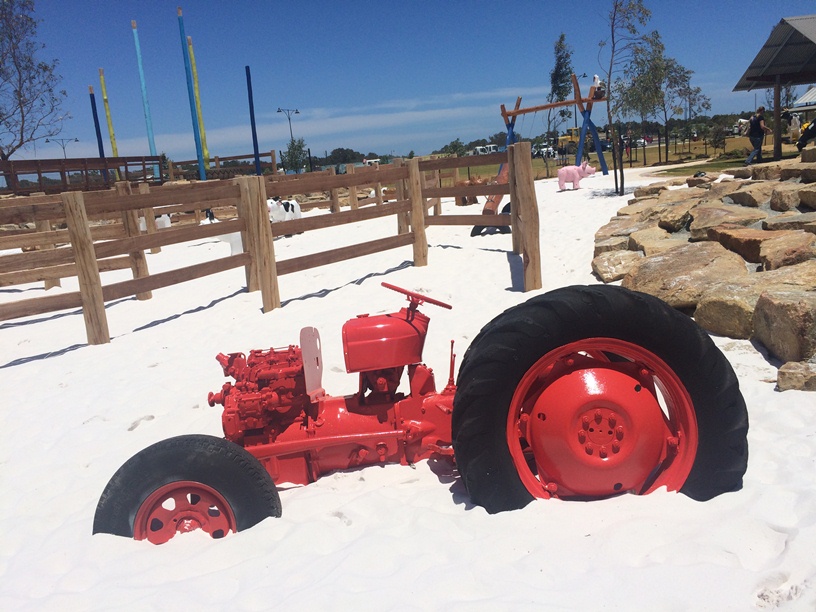 While it's difficult to shade a park of this proportion, they have done a fantastic job of providing several large shelters to give some relief from the sun. There are BBQs near each shelter and farm characters at each to join you and keep you company as you relax and enjoy something to eat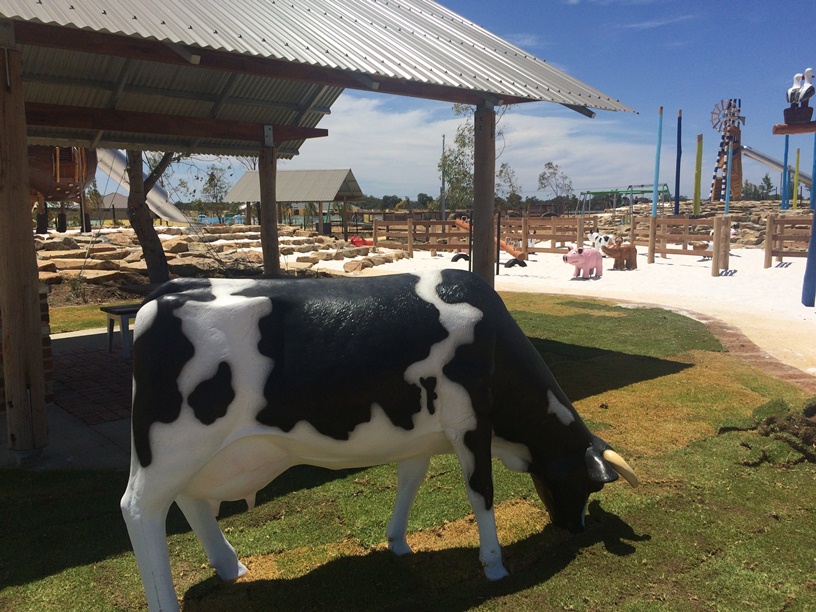 For the climbers there is this fantastic rope climb challenge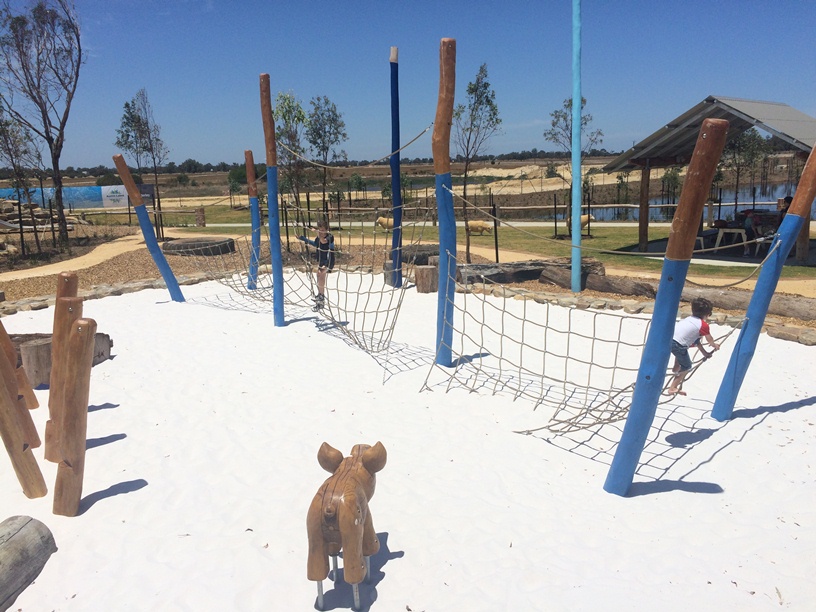 And the little ones don't miss out. They will love this lower pig slide complete with a half eaten apple chair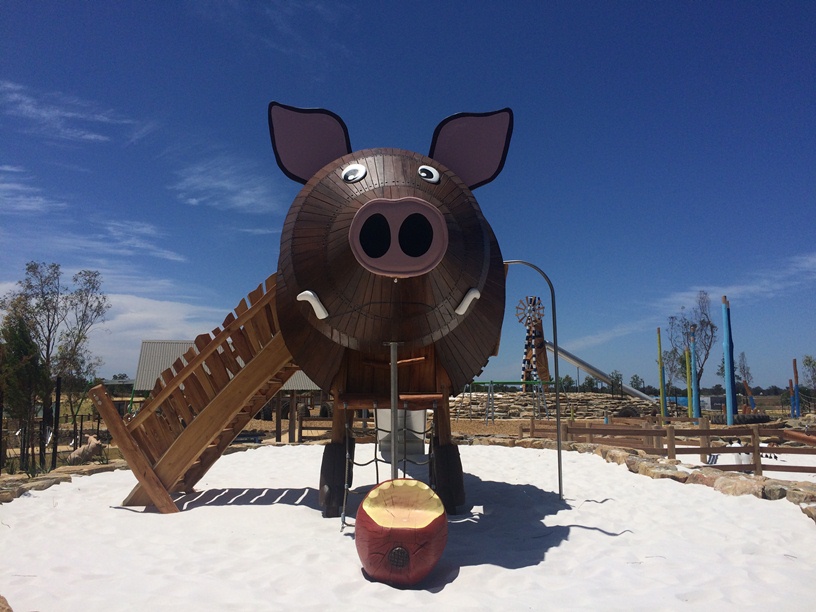 There is lots of grassed area at the front of the playground and a a nice beached area where you can wander up to the waters edge to see the swans and ducks. The water is classed for wading and splashing but is not recommended for swimming or submersion. You are also welcome by bring kayaks and canoes to use here. There is also a large shelter and BBQs near the water. If you want to dine somewhere nearby that's kid friendly check out The Ravenswood Hotel .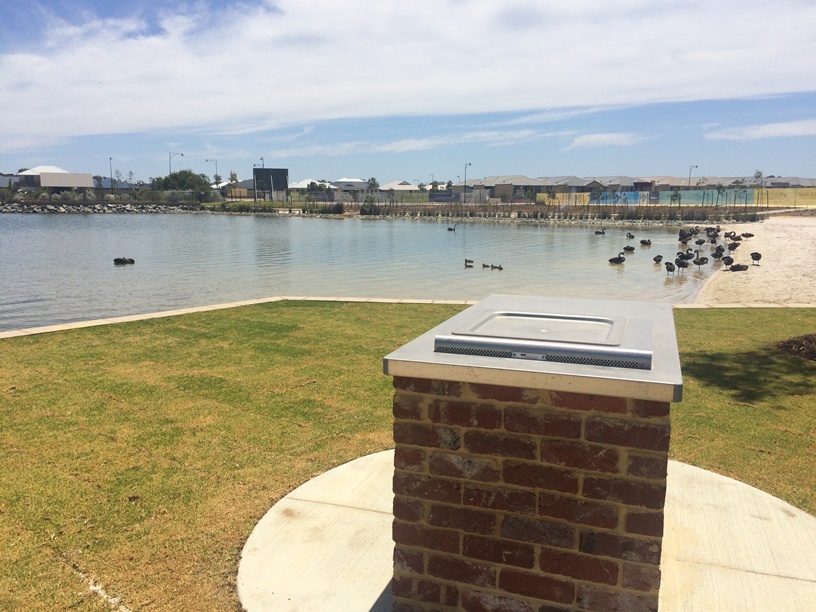 Adventurescape Austin Lakes South Yunderup is adventurous by name and adventurous by nature. It's worth the 1 hour trip from Perth city to enjoy not just a day of play but a day of adventure. You may even want to make a weekend of it. Check out the River Resort which is only a few minutes drive from Austin Lakes and makes the perfect family resort style getaway (review below).
How to Get There: Inlet Boulevarde, South Yunderup
Review by Kids Around Perth Reporter Lauren, 18th December 2015
---
Back to Playgrounds , Nature & Adventure Play , Flying Fox Parks
---
You may also be interested in reading about



Whether you are heading South, or driving back from a South West getaway to Perth, Midway is the place to stop for a break




Resort style holiday in quiet South Yunderup just an hour from Perth city




Enjoy a pub meal while the kids play over looking the beautiful Murray River
We make every effort to ensure all this information is up to date but should be used as a guide only. Events do get cancelled or changed and venues can close without notice. Always follow the links provided for up to date information on an event or activity. If you know of a change or cancellation we've missed then please contact us to let us know.