Bina Parkland Balga Features: Flying Fox | Water Fountain | Shopping Centre Nearby | Toilets | BBQs | Skate Park / Bike Tracks / Basketball Court / Parkour
Bina Parkland Balga is located in the bushland area behind the Leisurepark Balga and is a not just a playground but a community activity hub located on the Princess Wallington Reserve that includes a skate facility, bike pump tracks, basketball court and parkour area in addition to the playground.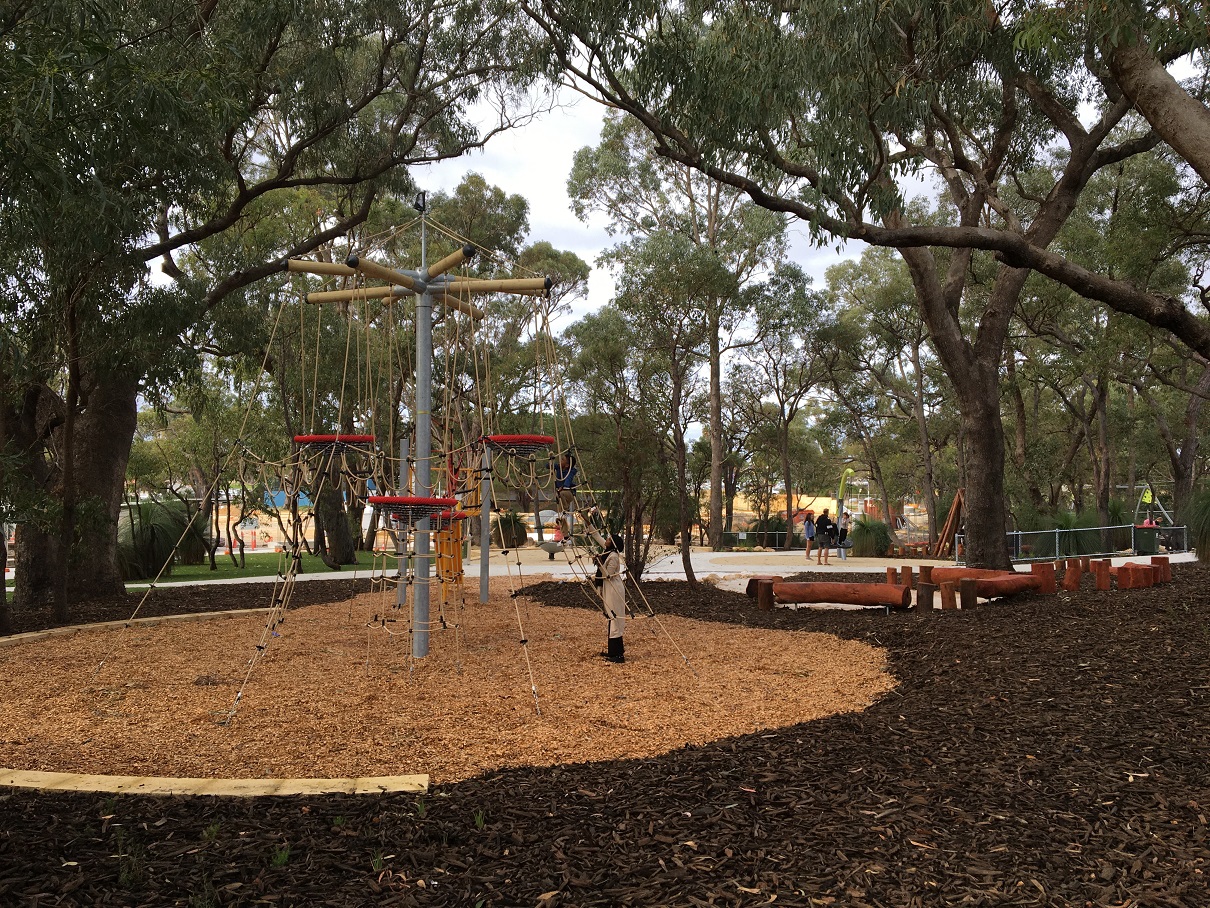 The natural bush land has been well maintained throughout the playground provides a canopy of natural shade and gives the playground a nice natural feel.
The main play structure is constructed mostly of ropes with several elevated "nests" and a rope bridge that leads to a small slide.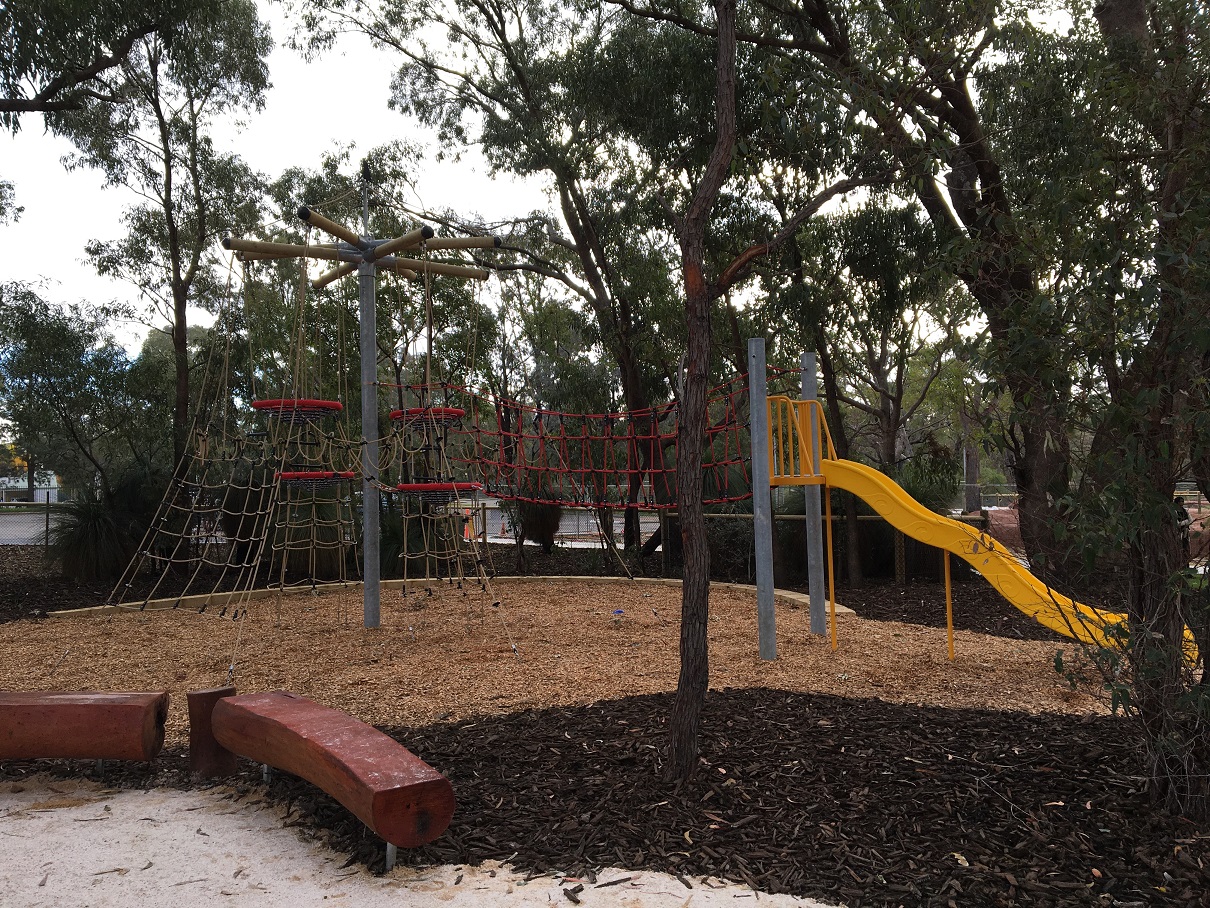 The playground also features a double cable flying fox that includes and all abilities seat.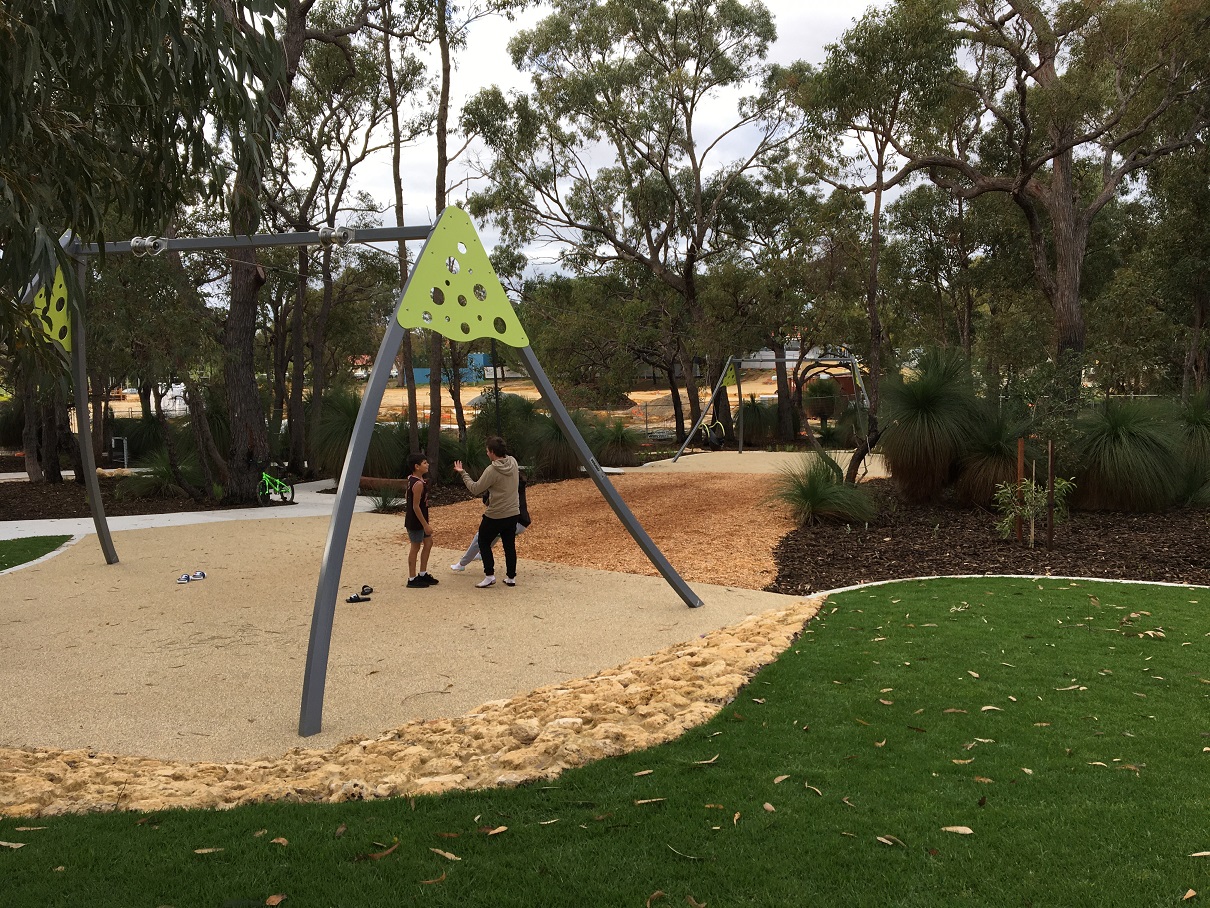 There's also a traditional swing set with a toddler swing and a basket swing too.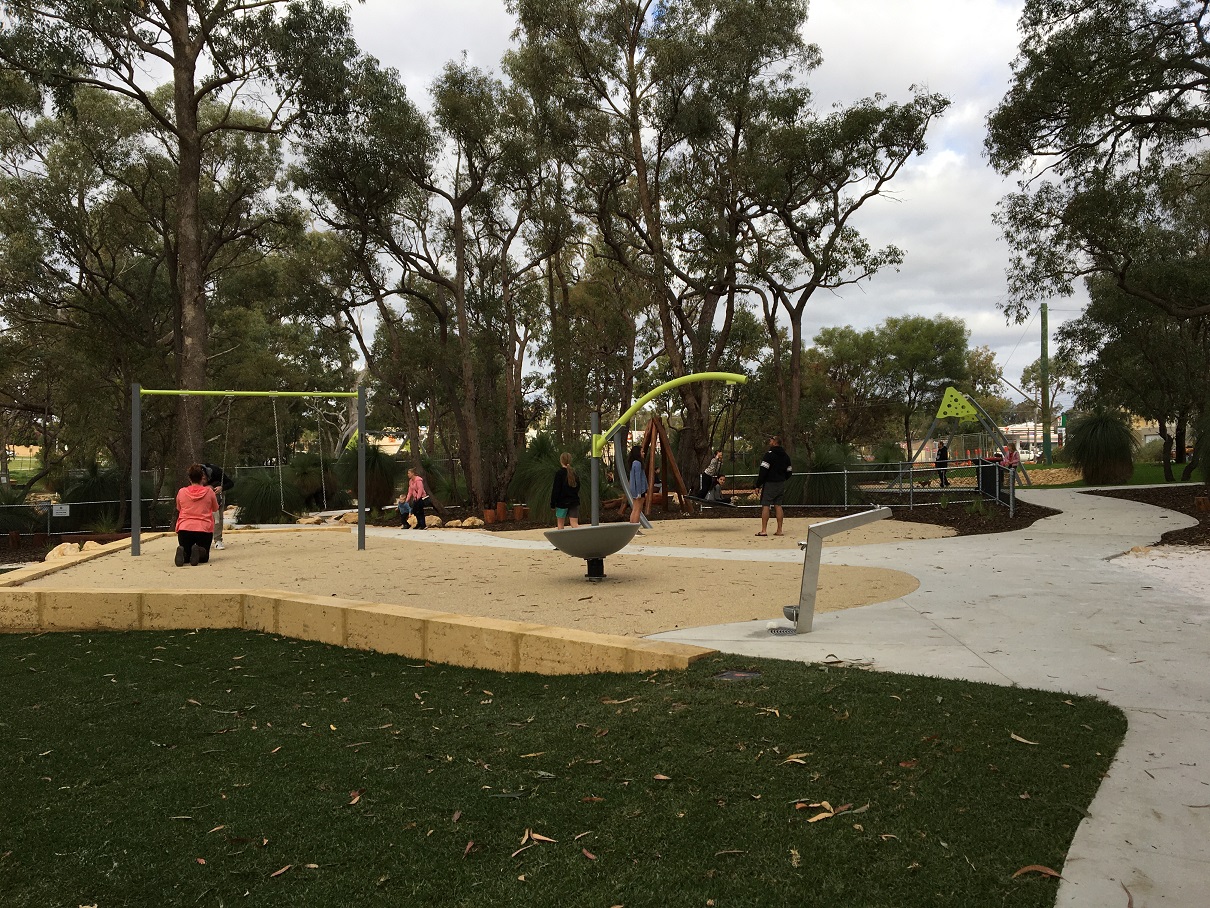 Throughout the playground are several balancing logs (some of which second as seating) and rocks as well was pathways to ride scooter or small bikes.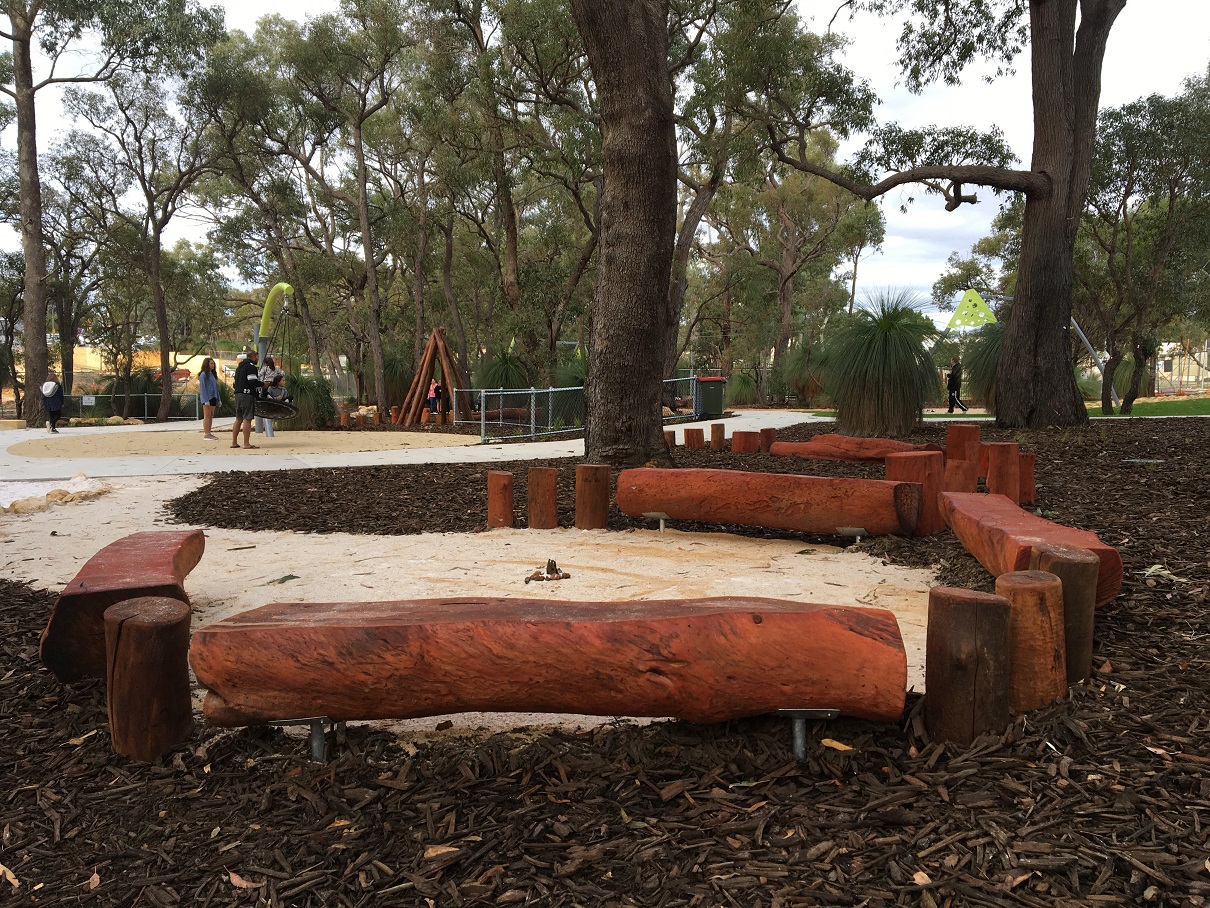 The Bina Parkland features both a beginner and advanced BMX track next to the playground, so kids of all ages and abilities can enjoy riding their bikes here. These tracks are for bikes only, motorbikes, scooters or skateboards are not permitted.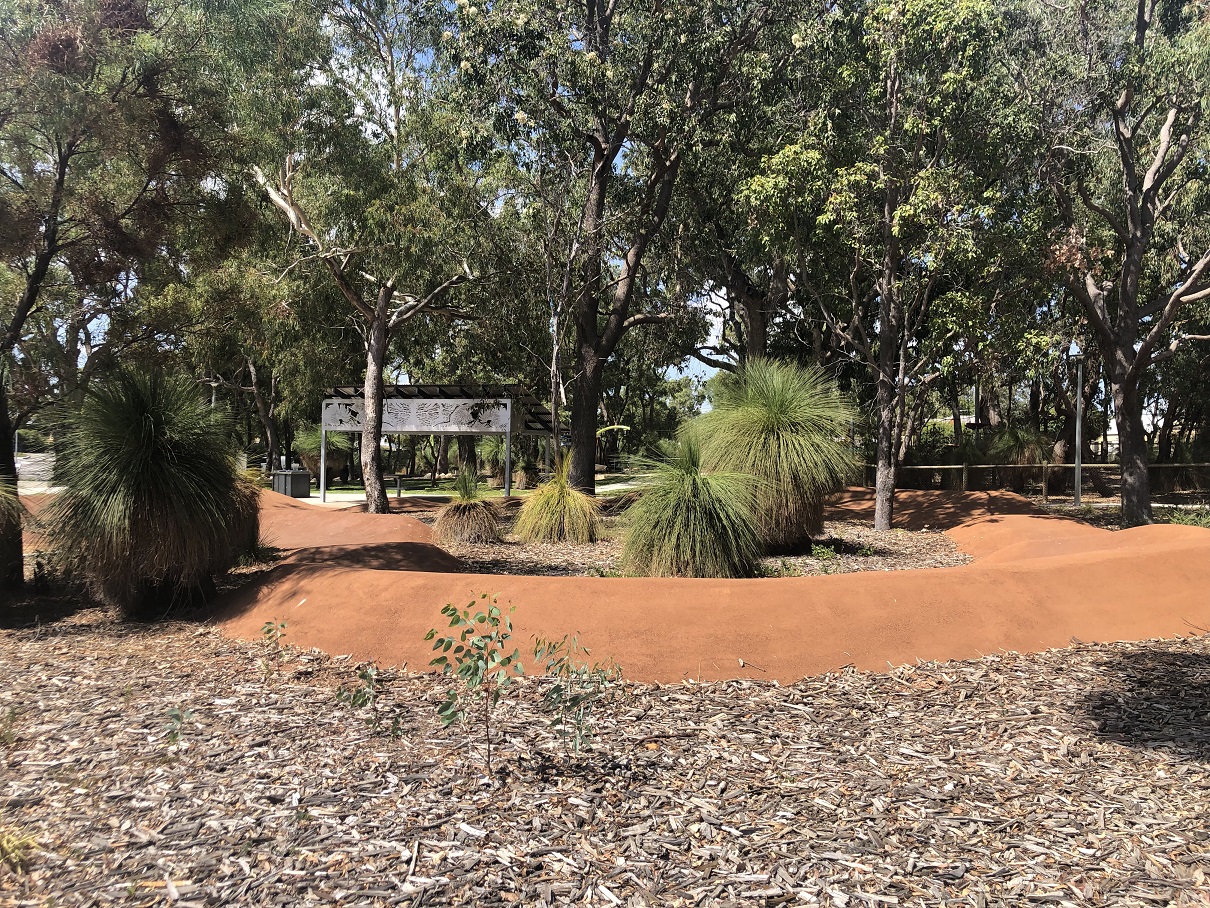 Across from the bike tracks is the youth zone with Skate Park, Basketball Court and Parkour (with nature based play area too).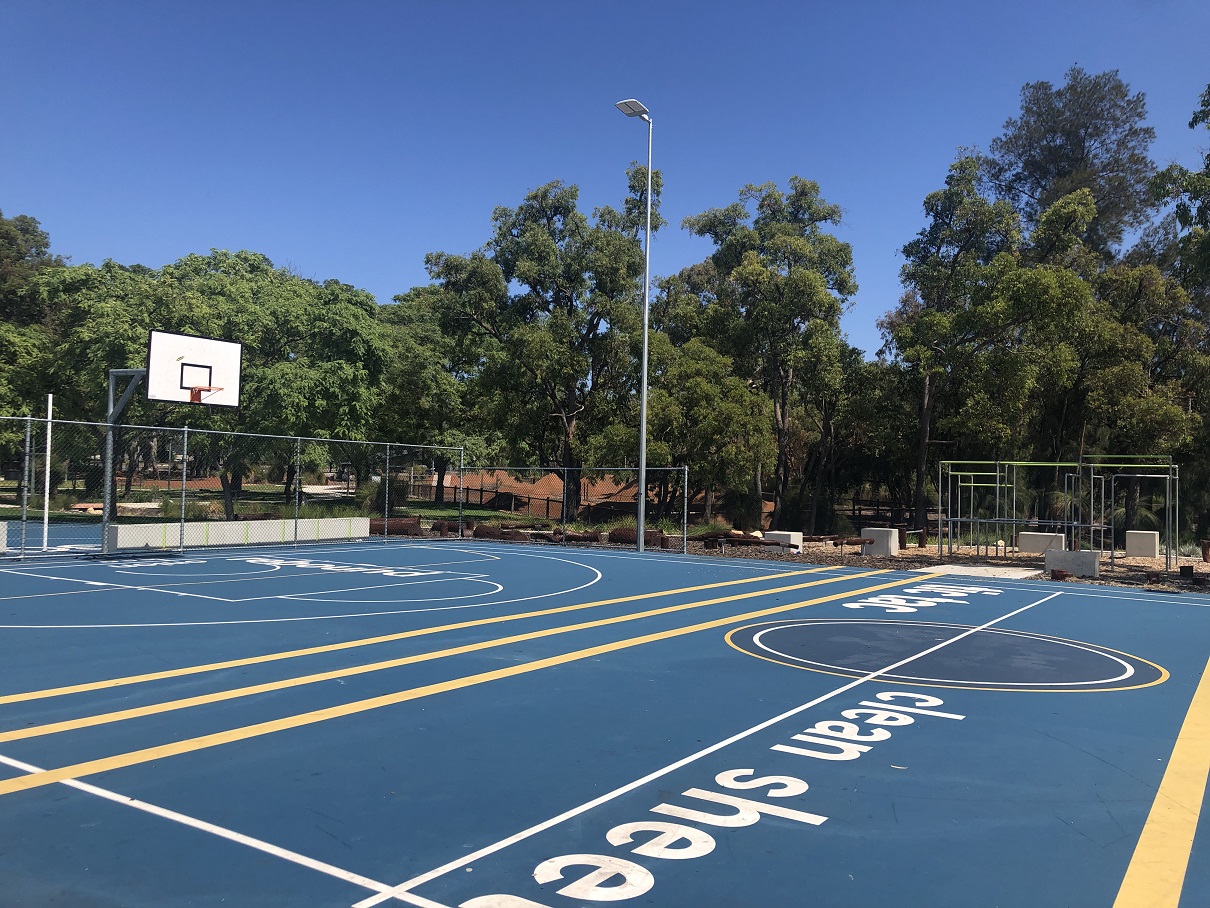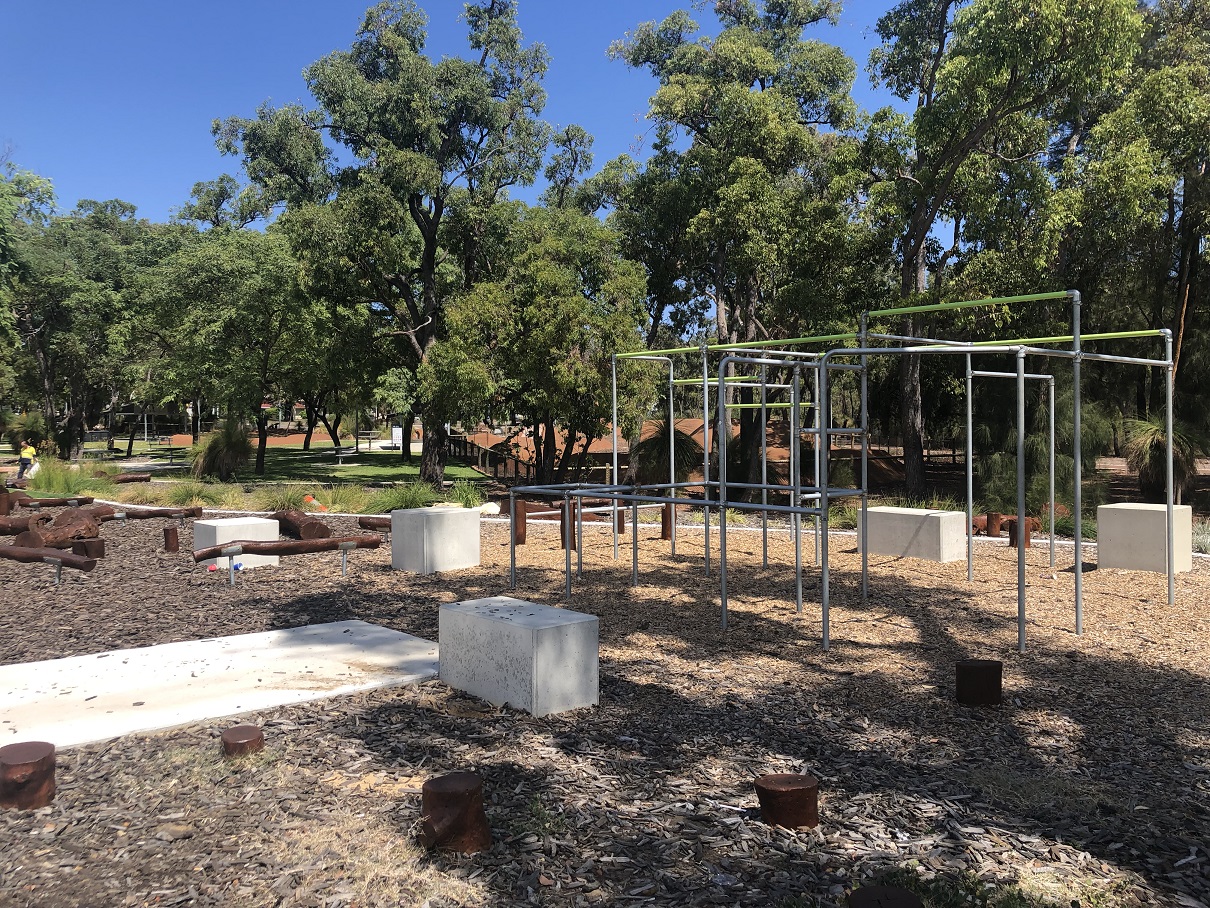 A toilet block and BBQs are located in the middle of the parkland area. Other BBQ's are located over near the Skate Park also. A water fountain within the playground and there is as shopping complex that includes a 7-11 over the road. The parkland also connects with the Princess Wallington playground and Balga Dog Park alongside the large sporting field.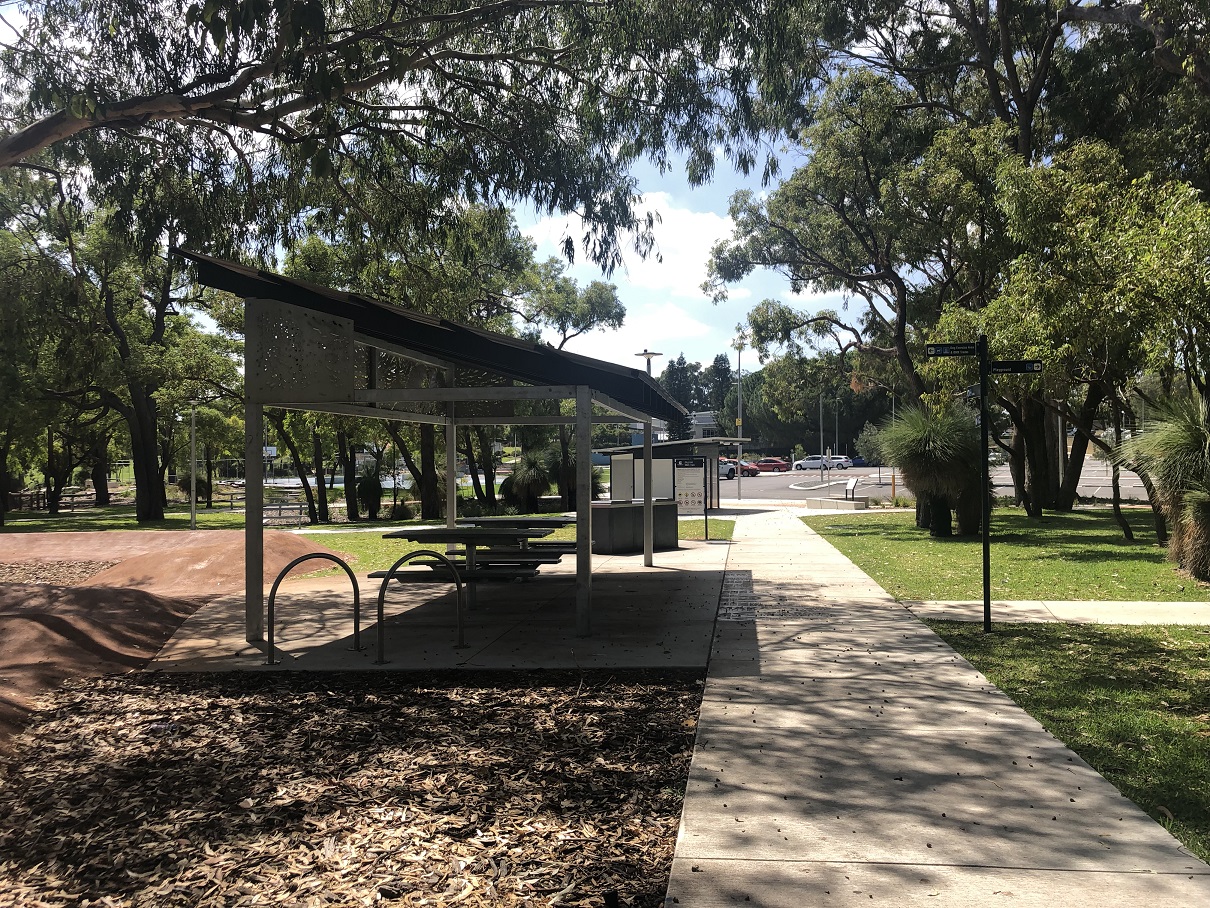 Bina Parkland Balga is an play and activity hub with something for the whole family. With all the amenities and lots of natural shade and bushland through this park land, it's a great place to spend the day away with friends and family.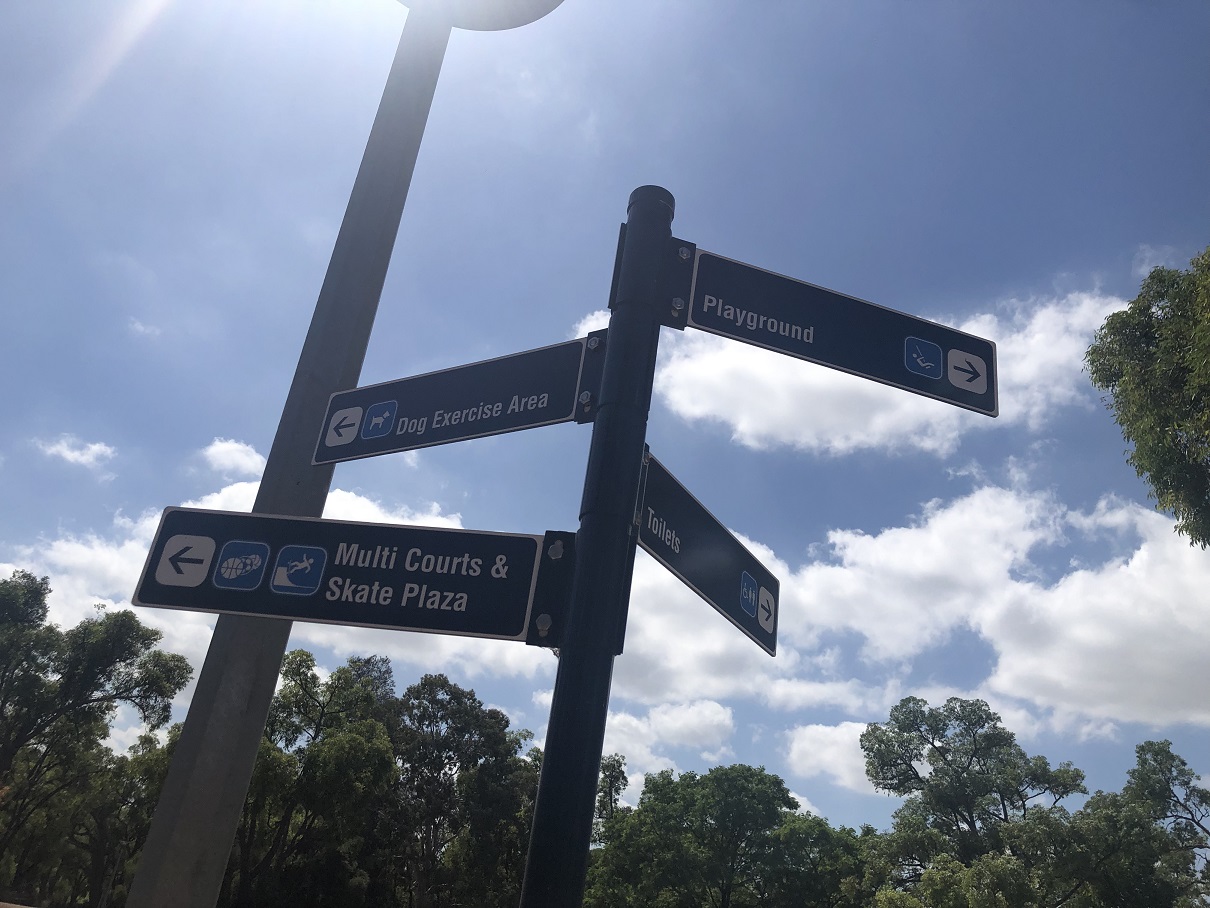 How To Get There: (entry to carpark is via Camberwell Road)
Review by Kids Around Perth Reporter Lauren, 20th July 2020. Update 14th March 2022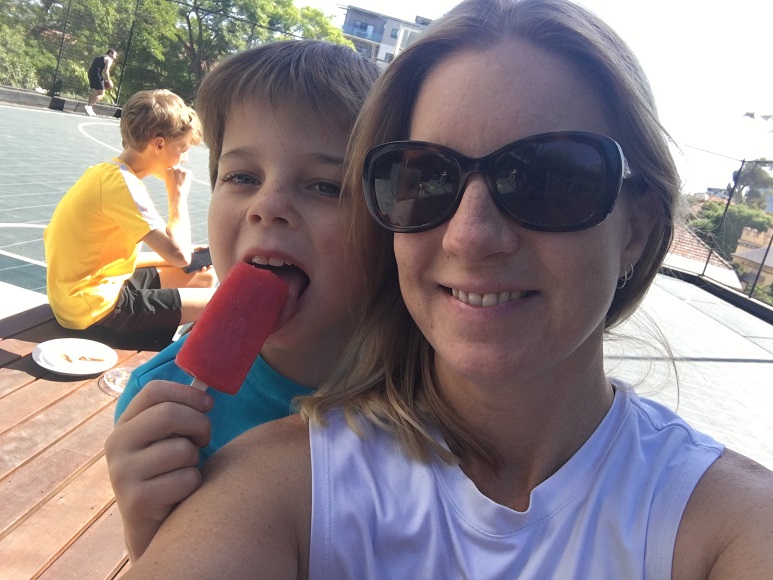 Lauren Angove – Kids Around Perth Founder / Owner / Mum of two boys
Born, bred and living in Perth (except for 8 years working and living in Port Hedland WA), Lauren loves exploring the ins and outs of Perth & WA and sharing her finds with families. Margaret River and the south west are her favourite getaway locations.
Bina Parkland Balga Reviews
Leave a Review
---
Back to Playgrounds , Flying Fox Park , Sports Parks , Bike & BMX Tracks
---
You may also be interested in reading about



Not just a playground but an awesome bike track too at Rendell Park Koondoola




Playground with mini cable flying fox for mini adventurers
We make every effort to ensure all this information is up to date but should be used as a guide only. Events do get cancelled or changed and venues can close without notice. Always follow the links provided for up to date information on an event or activity. If you know of a change or cancellation we've missed then please contact us to let us know.