Win A Blinky Bill The Movie Prize Packs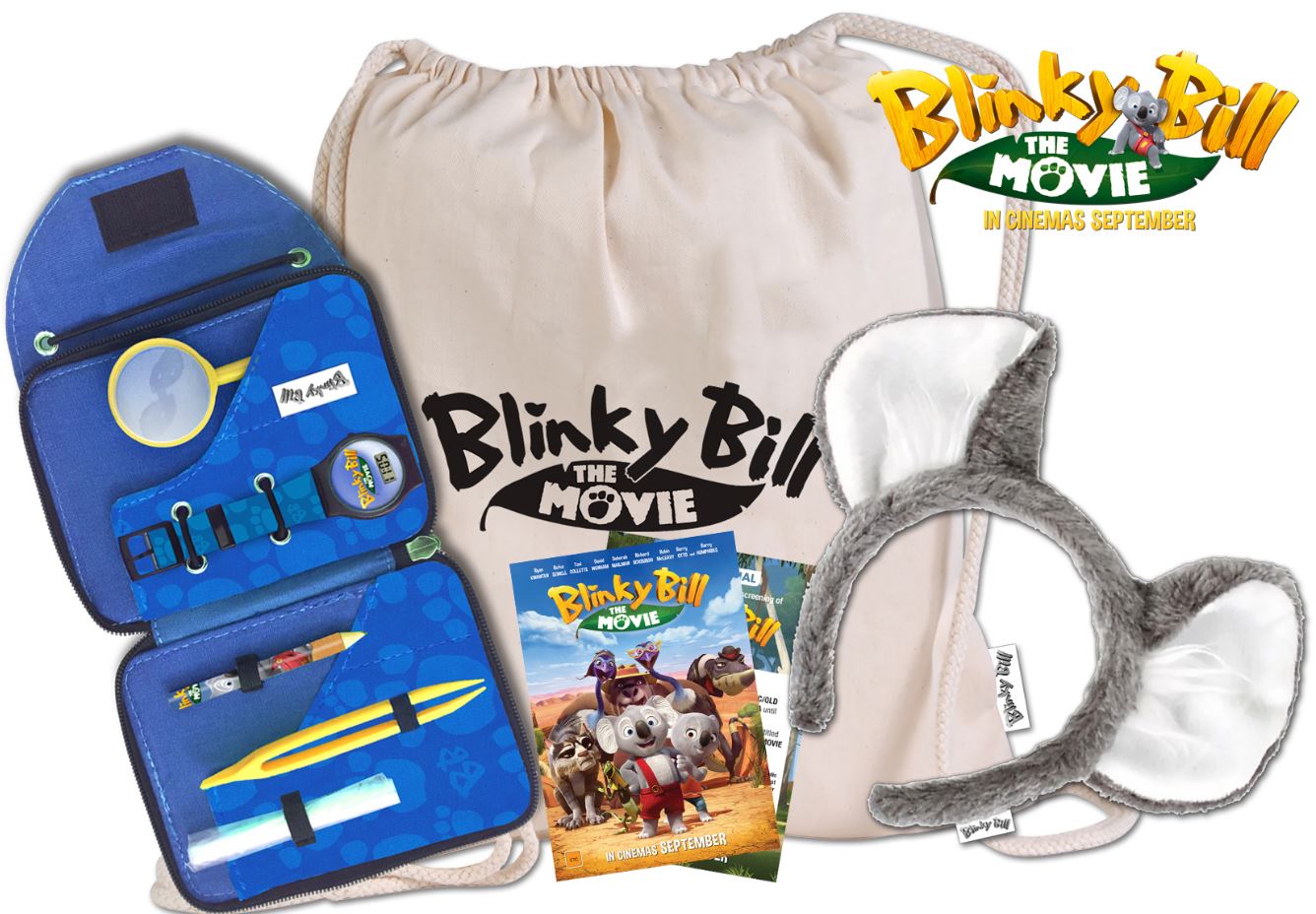 Blinky Bill is a little koala with a big imagination. An adventurer at heart, he dreams of leaving the little town of Green Patch and following in his missing father's footsteps. When Blinky discovers a mysterious marker that hints at his Dad's whereabouts, he embarks on a journey that takes him beyond the boundary of Green Patch and into the wild and dangerous Outback.
He quickly makes friends with Nutsy, a zoo koala, and Jacko, a nervous frill-necked lizard. Pursued relentlessly by a vengeful Cat who has a personal score to settle with Blinky, the trio must learn to work together if they ever want to survive the rugged Australian landscape and find Blinky's father!
Studiocanal is releasing BLINKY BILL THE MOVIE on 24 September – www.studiocanal.com.au/blinkybill – so to celebrate, together with Kids Around Perth, they are giving away 3 Blinky Bill The Movie Prize Packs.
Prize Packs contain: 1 x Blinky Bill Explorer Set (RRP $29.951 x Blinky Bill Koala Ears (RRP $9.95)1 x Library Bag (RRP $9.95)1 x Admit 1 Child Pass (Note: Prize pack will be available to be posted to the winners early September 2015)
ENTER NOW
We make every effort to ensure all this information is up to date but should be used as a guide only. Events do get cancelled or changed and venues can close without notice. Always follow the links provided for up to date information on an event or activity. If you know of a change or cancellation we've missed then please contact us to let us know.