* Playground * BBQ * Toilets * Fenced Toddler Playground * Mostly Shaded * Lots of Free Parking

Bob Thompson Reserve and playground located in Noranda, approx 12km north east of Perth – is a delightful little playground with an extra surprise!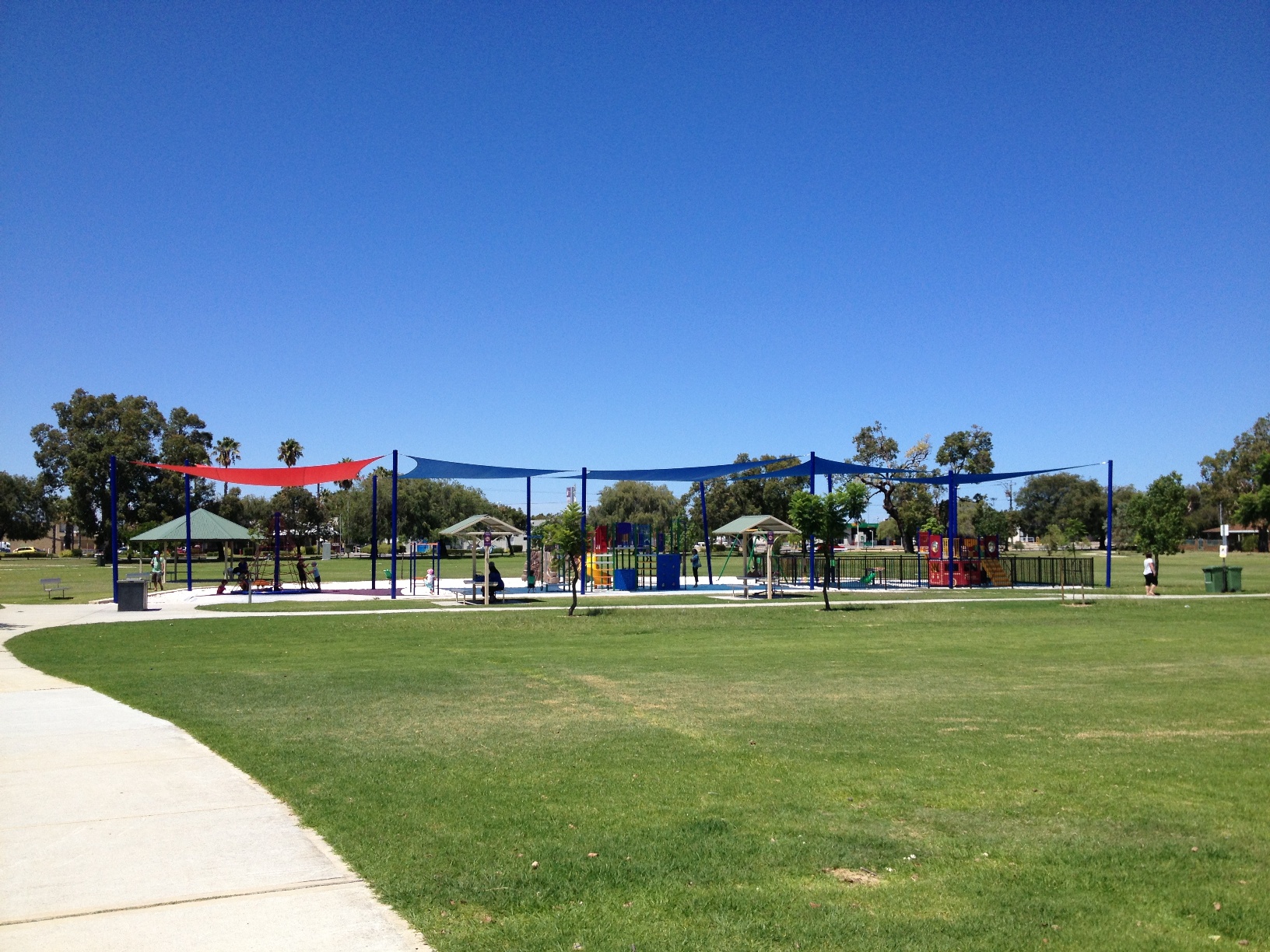 We decided to visit Bob Thompson Reserve Noranda after we received a tip from one of our readers about another Perth Dinosaur Sighting .  What we found was a delightful little playground and also confirmed the the T Rex dinosaur skeleton sighting, and found it buried within the fenced toddler playground area. Many of the regular playground users were surprised to see us digging around with our spades and brushes – and couldn't believe they didn't know the dinosaur skeleton was there.  You can image the excitement of all the kids they though it was fantastic and were all fighting over the two brushes we had brought along!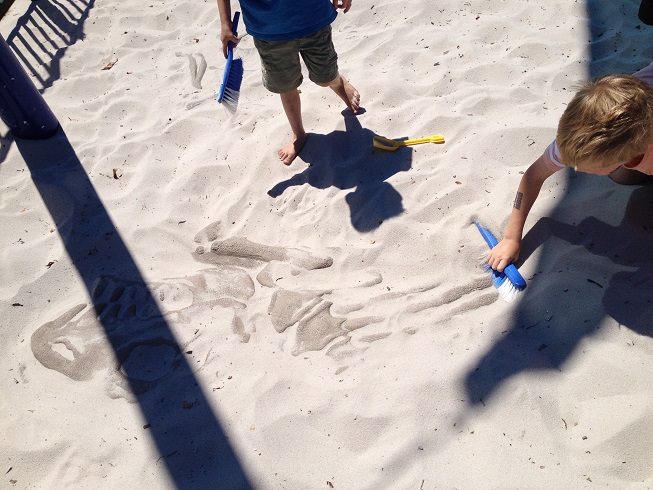 The skeleton is pretty easy to find – just go into the fenced toddler area a dig around alongside the playground.  If you want to build the excitement get the kids to look around outside the fence first.  Make sure you bring along a shovel and brush (I just used a brush from the dust pan and brush set and cover it up when you are finished though – ready for the next little explorer to find!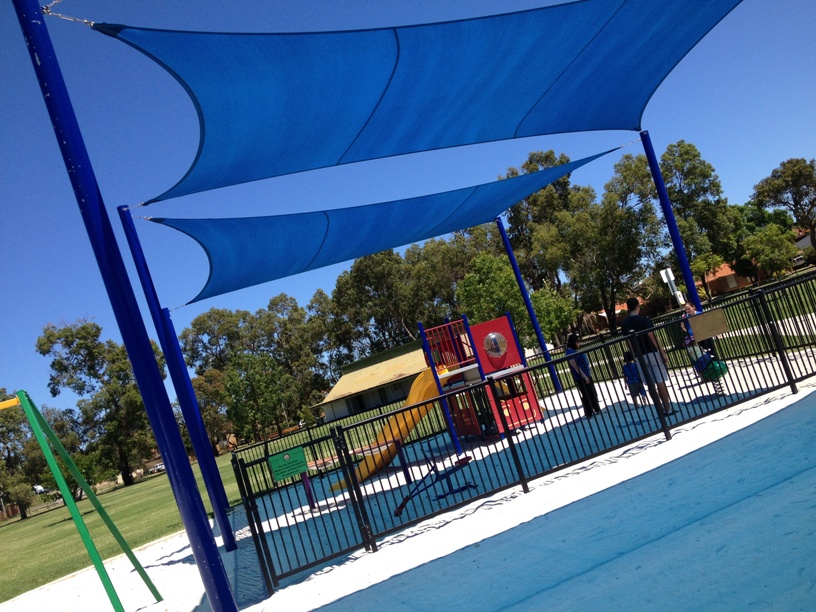 The Bob Thompson Reserve Playground is perfect for enjoying a play for a couple of hours, it's mostly shaded and features a climbing wall and spinning climbing frame that was a hit with both of my boys.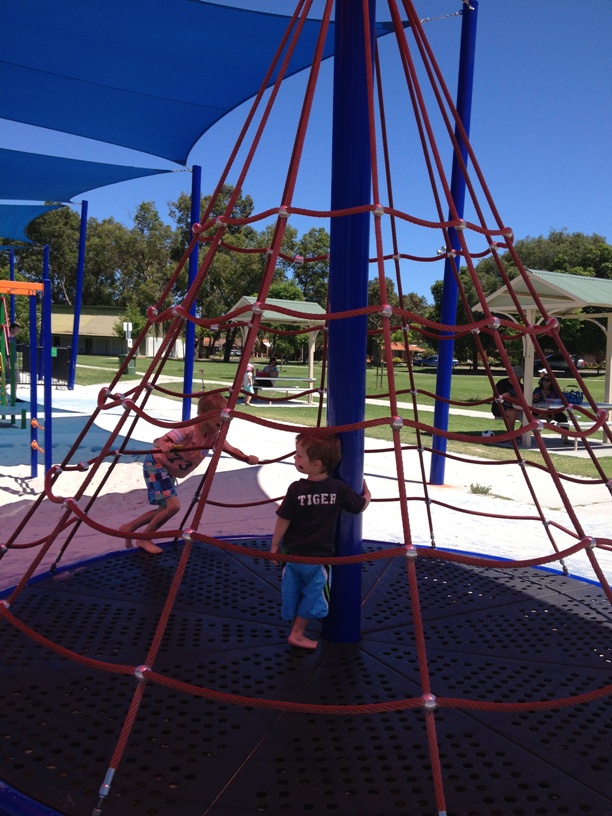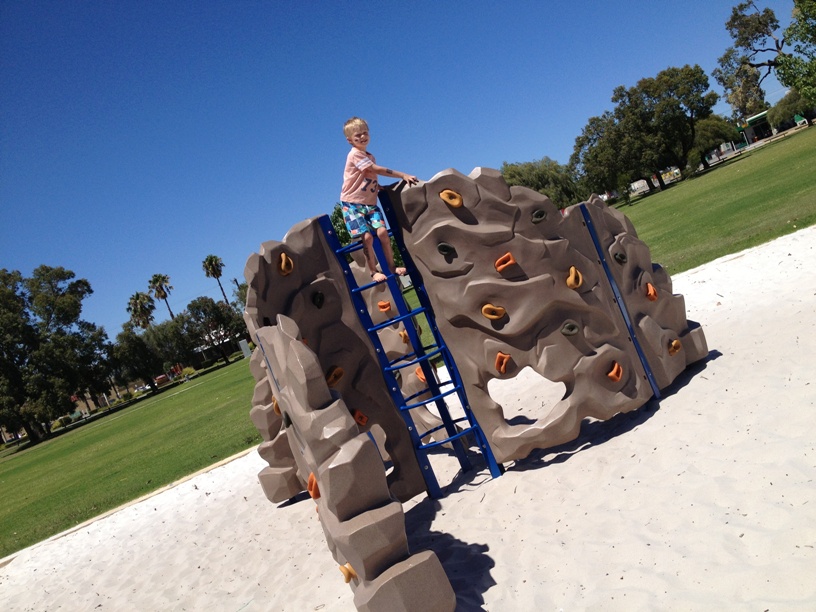 Bob Thompson Reserve is a great place for a small family gathering or party – there is a fair sized shaded gazebo and a few shaded table and chairs. Most the trees are fairly immature so don't provide much shade – so if the gazebos and shaded table and chairs are taken the shade is limited however.
There is one BBQ available, free to use. The park is also located a long way from the main road and there are toilets only a short walk from the playground. Just over the road is the Noranda Shopping Centre where you can find the family friendly Esprezzo Cafe.
What to Bring:
Hats | Sunscreen | Shovels & Brushes to search for the dinosaur skeleton | Small bikes and scooters as there are footpaths that run around the part of the playground
How to Get There:
---
Back to Dinosaur Sightings , Playgrounds
---
We make every effort to ensure all this information is up to date but should be used as a guide only. Events do get cancelled or changed and venues can close without notice. Always follow the links provided for up to date information on an event or activity. If you know of a change or cancellation we've missed then please contact us to let us know.