Bromley Street Reserve Been Park Beckenham Features: Small Playground | No BBQ | No toilets | Water Fountain | Path connecting Bromley St and Rennison St
Bromley Street Reserve is a small park inthe suburb of Beckenham with a very cute bee themed playground.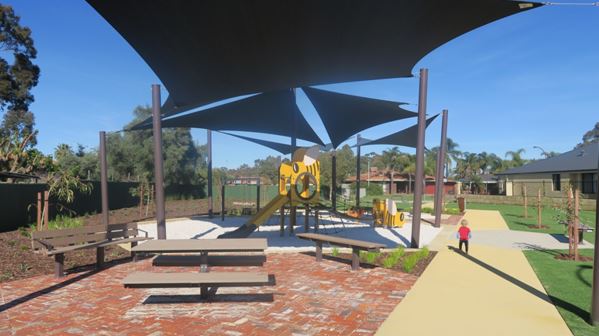 The main play structure has two bright yellow bees connected via a rope bridge, which then leads to a small slide. There are also some rope nets for a different route up to the slide. It is a very basic play structure which is perfect for younger kids.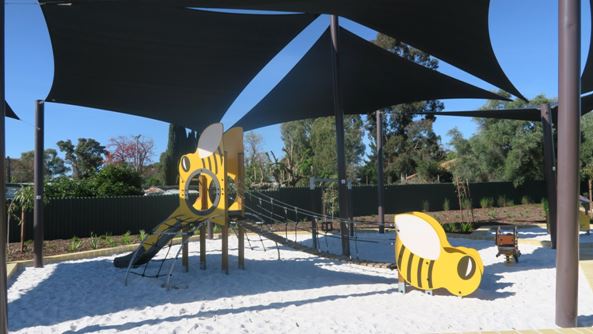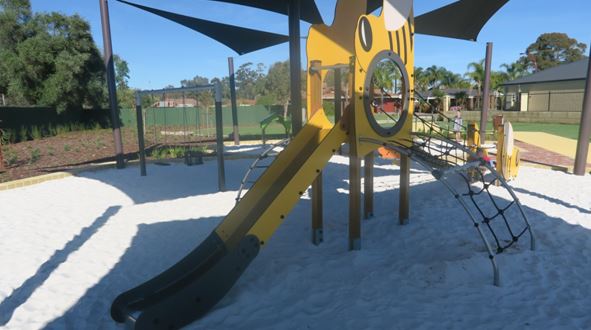 Next to the main play structure is a double swing witha baby seat and a little rocking helicopter.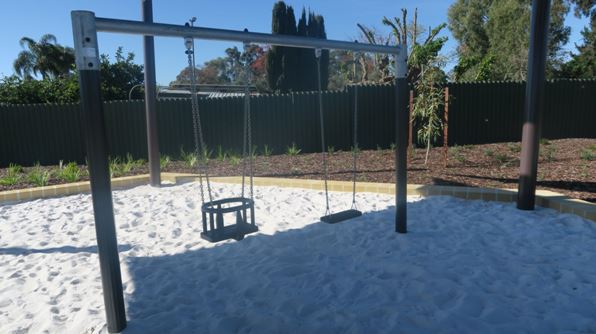 There are also two honeycomb shaped sandpits whichinclude a small cubby house and some balancing equipment.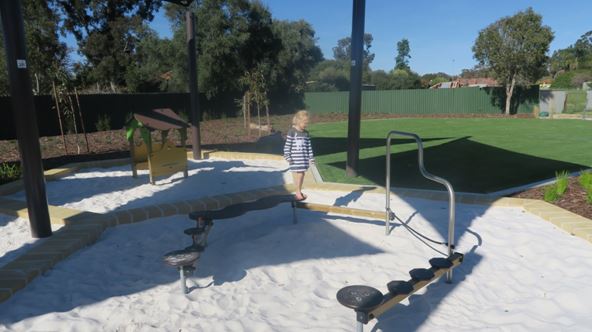 The playground is mostly shaded by shade sails with lotsof grassed area surrounding it.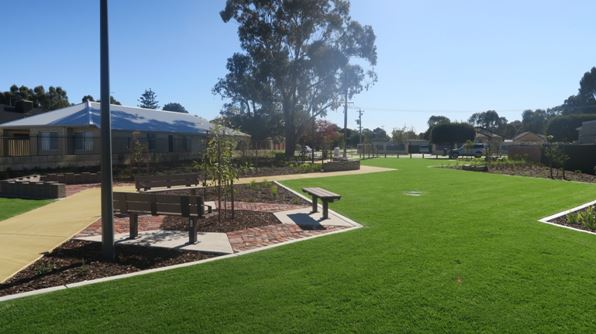 Bromley Reserve is just a small, local park whichisn't worth travelling from far away to visit, but if you are in the area andhave young kids, it's worth checking out. It'd also be a great place to hold abee-themed birthday party.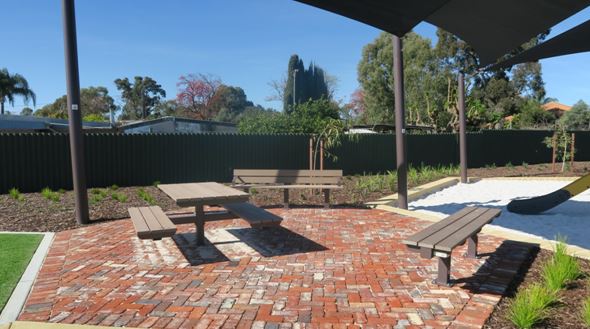 How To Get There:
Review by Kids Around Perth Reporter Candice, 23rd November 2017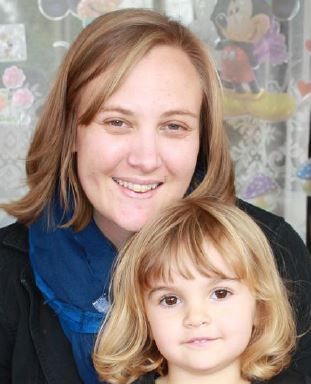 Candice Kocken – Kids Around Perth South of the River, Hills & Events Reporter / Mum of 3 kids. Candice is a Mum of 3 who loves cooking, sewing and taking her kids out to explore our beautiful state of WA. Follow Candice and her adventures @uncannymum on Instagram.
---
Back to Playgrounds , Party Playgrounds
---
You may also be interested in reading about



Nature, nature, nature all in a days play at the huge Mills Park Beckenham
We make every effort to ensure all this information is up to date but should be used as a guide only. Events do get cancelled or changed and venues can close without notice. Always follow the links provided for up to date information on an event or activity. If you know of a change or cancellation we've missed then please contact us to let us know.