Perth, a city that's not only beautiful but also has an incredible secret for families seeking a peaceful break from their everyday routines. If you're looking for an unforgettable experience in nature, and if you love spending quality time with your loved ones, then camping in Perth is an absolute must-try! 
This city offers a wide range of camping areas that are perfect for families just like yours. Imagine waking up surrounded by breathtaking landscapes and the soothing sounds of nature. It's a chance to escape the hustle and bustle of city life and reconnect with the great outdoors.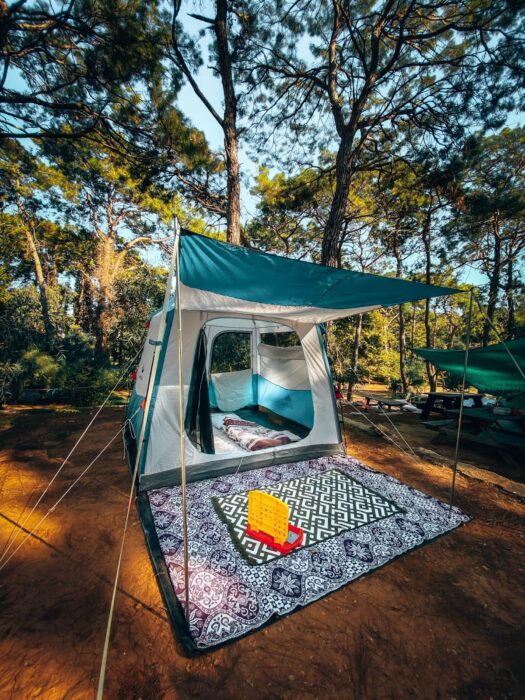 Whether you're a nature lover or an active sports enthusiast, Perth has got you covered. You can choose to unwind and relax in the serenity of nature or engage in exciting sports activities—there's something for everyone! 
We have done the research and mapped out the best Perth camping spots places inside Perth, so you don't have to worry about anything. These spots have been carefully selected to ensure you have the most memorable family camping experience possible.
Imagine gathering around the campfire, roasting marshmallows, and sharing stories under the starry night sky. Picture yourself exploring hiking trails, swimming in crystal-clear lakes, or even trying your hand at fishing. With these incredible camping spots, the possibilities for adventure are endless!
4 Best Perth Camping Activities for Families in Perth 
Hanging around the camping area with a campfire, there are a lot of activities that you can do around the Perth camping area. Let's quickly walk through the activities area:
Lane Poole Reserve
Just a short 1.5-hour drive from Perth, this renowned location provides various camping options, including powered and unpowered sites, as well as cosy cabins. Additionally, it boasts an extensive network of hiking and biking trails, beckoning explorers to embrace the great outdoors.
History
Lane Poole Reserve is named after William Lane Poole, a prominent Western Australian forester who made significant contributions to the state's forest management. The reserve itself has a rich Aboriginal heritage, with the Noongar people having a deep connection to the land for thousands of years.
Fun Fact
Did you know that Lane Poole Reserve is home to some of Western Australia's tallest trees? You'll be amazed by the towering karri and jarrah trees that fill the forest, creating a truly awe-inspiring sight.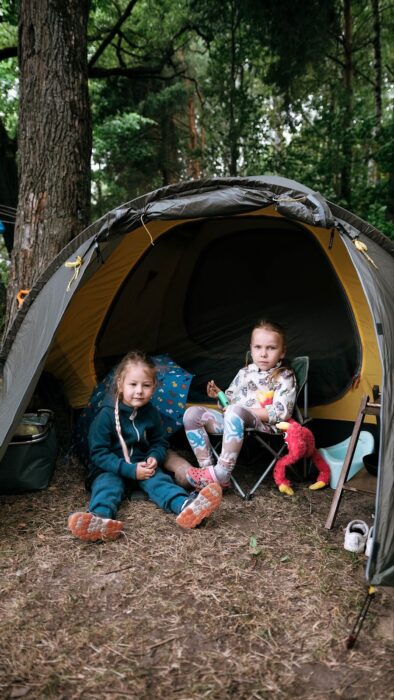 Lake Leschenaultia
Nestled in the captivating Perth Hills, this breathtaking lake is an idyllic haven for swimming, hiking, and unwinding amidst stunning vistas. With a range of Perth camping spots available, both powered and unpowered, visitors can immerse themselves in nature's embrace.
History
Lake Leschenaultia was named after Mrs. A.S. Leschenault de la Tour, the wife of a French botanist who explored Western Australia in the early 19th century. The lake was originally created in the 1890s to provide water for steam trains on the Eastern Railway line. 
Fun Fact
Here's a cool fact – Lake Leschenaultia was once a gold mining area! Although the gold rush has long passed, the lake remains a treasure trove of natural beauty and recreational activities.
Dwellingup State Forest
Encompassing a vast expanse, the Dwellingup State Forest captivates adventurers with its diverse Perth camping spots, enthralling hiking and biking trails, refreshing swimming areas, and an array of other attractions, ensuring an unforgettable experience.
History
Dwellingup has a fascinating history rooted in timber milling. In the early 1900s, it was a thriving hub for the timber industry, with sawmills and timber tramways scattered throughout the region. The town has since transformed into a popular destination for outdoor enthusiasts. 
Fun Fact
Dwellingup is home to the famous Bibbulmun Track, one of the world's great long-distance walking trails. The track stretches over 1,000 kilometres, starting from Kalamunda near Perth and ending in Albany, allowing hikers to immerse themselves in the natural wonders of Western Australia.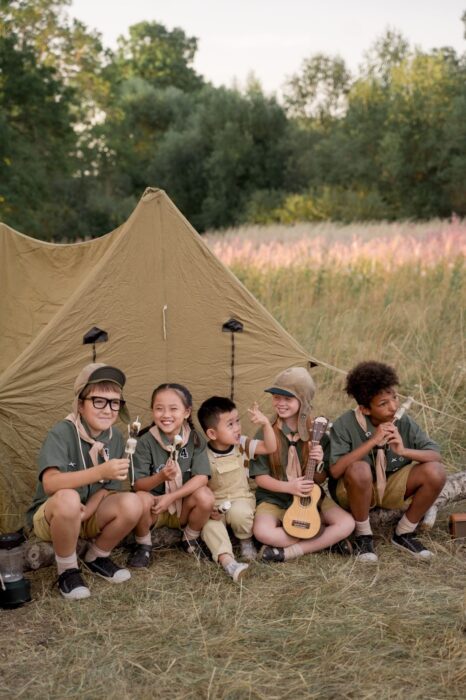 Milligan Island Eco Campsite
Located just off the coast of Perth, this enchanting island offers a unique Perth camping venture. While powered sites are unavailable, the island beckons exploration with its pristine beaches, lush bushland, and captivating mangrove forests.
History
Milligan Island has a fascinating history as an important site for Aboriginal culture. The Whadjuk Noongar people have a deep connection to the land, and the island holds significant cultural and spiritual value. 
Fun Fact
Did you know that Milligan Island is an important habitat for a wide variety of bird species? Keep your eyes peeled and you might spot beautiful birds such as the white-faced heron, pied cormorant, or even the endangered fairy tern!
Visiting these places during the school break promises not only an educational experience but also a chance to unwind, have fun, and appreciate the natural beauty and history of Western Australia. So pack your bags, gather your friends and family, and get ready for an unforgettable vacation!
Perth Camping Sports Activities: What Can The Kids Do?  
When taking your kids for camping in Perth, what activities do you plan to take on? Do you have a plan? If not you can go through the shared ideas! 
Lane Pool Reserve – Perth Camping Sports 
At Lane Poole Reserve, you and your friends can  embark on an exhilarating Nature Scavenger Hunt. You can unleash your inner explorer as you spot unique leaves, animal tracks, and hidden treasures, igniting your sense of adventure. Or gather your friends for an epic game of Capture the Flag, strategizing your moves through the forest and using the natural surroundings to outwit your opponents.
Lake Leschenaultia – Fun Filled Perth Camping Activities 
Head to Lake Leschenaultia, where you can organise thrilling Water Relay Races in the beautiful lake. Dive into the crystal-clear waters, compete in teams, and pass the baton or a floating object to secure victory. Alternatively, set up a mini beach volleyball court on the sandy shores and engage in a friendly game with your family or friends, diving, spiking, and bumping your way to victory under the warm sunshine.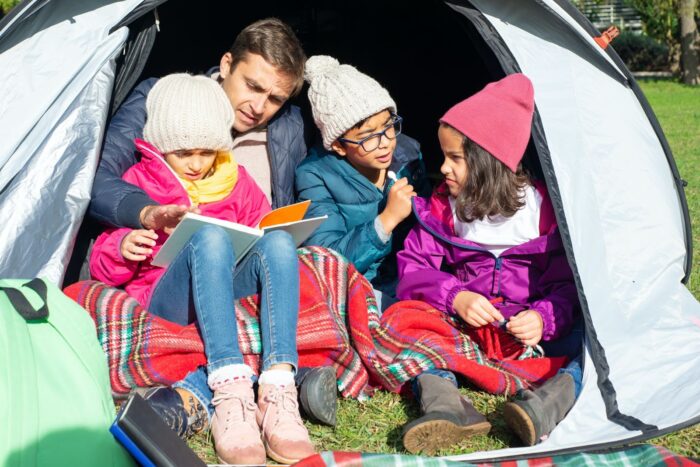 Dwellingup State Forest – Outdoors Fun Activities in Perth
In Dwellingup State Forest, prepare for an adrenaline-fueled experience as you strap on your helmets and venture onto the mountain biking trails. Feel the rush as you navigate twists, turns, and jumps, testing your skills and leaving you yearning for more. Or try your hand at Disc Golf, aiming for targets with specialised frisbees as you navigate the enchanting forest. Who will emerge as the ultimate disc golf champion?
Milligan Island Eco – Sports Activities for Children Near Perth
At Milligan Island Eco Campsite, take part in exciting Beach Olympics, from sandcastle building competitions to beach ball relay races. Engage in friendly rivalry and laughter as you create a series of beach-themed challenges. For a more leisurely option, embark on nature exploration games during a leisurely stroll on the island's trails. Play "I Spy" to spot different plants and animals or challenge yourself with a nature-themed bingo game.
These Perth camping sports activities offer endless excitement, friendly competition, and the opportunity to bond with friends and family. Enhance your skills, immerse yourself in nature, and create lasting memories that will stay with you for years to come. So, pack your sports gear, bring your enthusiasm, and get ready to embark on an extraordinary journey at these amazing campsites near Perth!
How to Choose the Right Campsite That Meets Your Family's Needs
When choosing a campsite, it is important to consider the following factors:
Location: How far is the campsite from Perth? Are there any other attractions nearby?
Amenities: What amenities are available at the campsite? Are there showers, toilets, and a dump station?
Facilities: Are there any playgrounds, sports fields, or other facilities available at the campsite?
Rules and regulations: What are the rules and regulations for Perth camping spots at the campsite? Are there any fire restrictions?
Cost: How much does it cost to camp at the campsite?
Once you have considered these factors, you can start narrowing down your choices and find the perfect campsite for your family. Gather your family, grab your camping gear, and get ready for an incredible journey into the heart of Perth's natural wonders. 
We promise you'll create lifelong memories and strengthen your family bond while immersing yourselves in the beauty of this picturesque city. Camping in Perth is not just a vacation; it's an opportunity to disconnect from technology and reconnect with each other and with nature.
So, pack your bags, leave your worries behind, and embark on an unforgettable family camping adventure in Perth. Get ready for a trip filled with laughter, exploration, and the wonders of the great outdoors!
 Don't wait any longer—Perth is calling you to experience the magic of family camping. Are you ready to answer the call? Let the adventure begin!
For more adventure ideas – click here.
Happy Exploring!