Capricorn Holiday Park Carnarvon Features: Chalets & Cabins | Powered Caravan & Camp Sites (Pet Friendly) | Swimming Pool | Games Room | Kiosk | Camp Kitchen | BBQs | Laundry | Short Drive From Town | Service Station Nearby | Next Door to Space Museum
Whether you are just stopping overnight or holidaying in Carnarvon, the Capricorn Holiday Park is an affordable and family friendly accommodation option. It's a few minutes drive from town and is located along the NW Coastal Hwy making it a good place to stop overnight on your way north or back to Perth to take a break from driving and relax.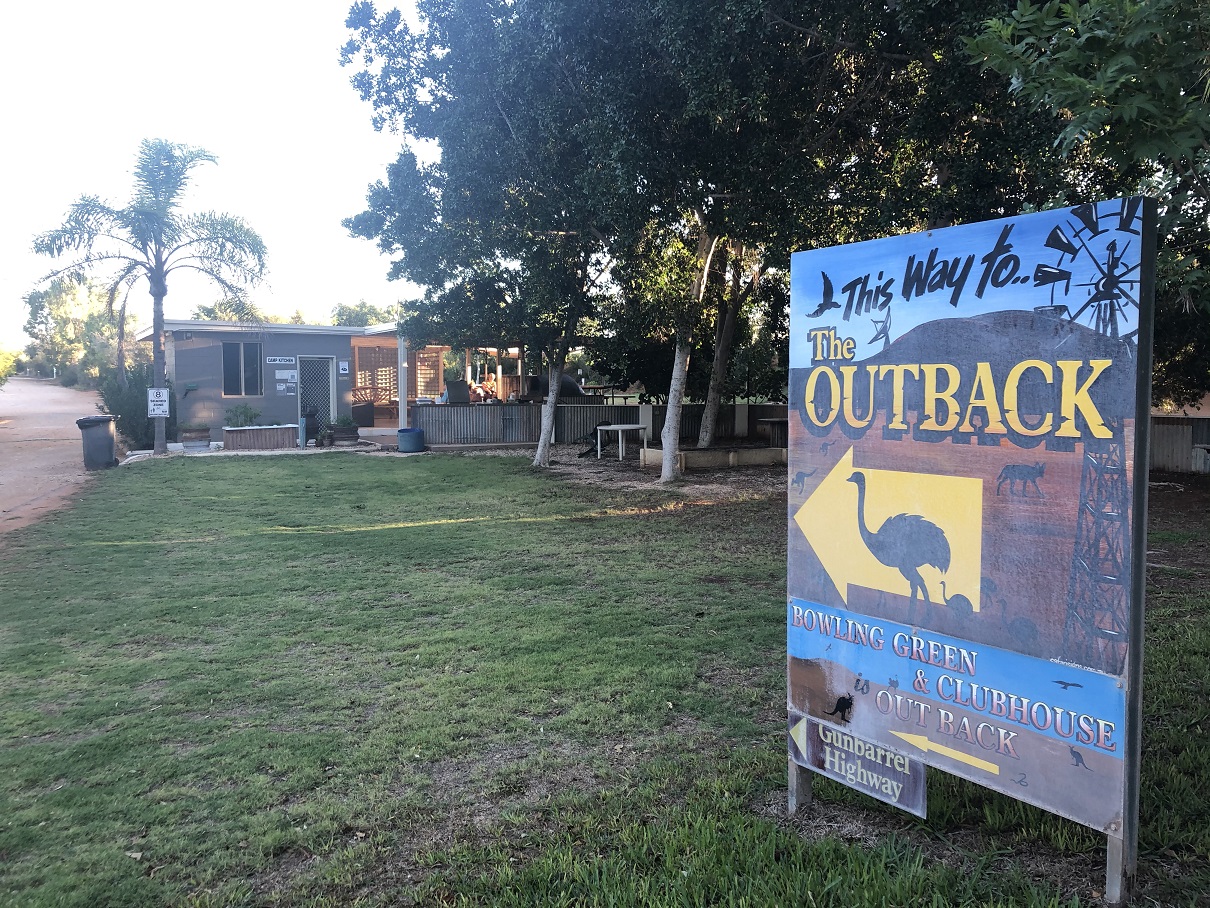 One thing we first noticed about the Capricorn Holiday Park Carnarvon is how green and shady the grounds are, this is not always a given when you stay in far northern WA. This holiday park features affordable accommodation in the form of cabins & chalets (that sleep 2 – 6 people) and a range of camp sites for tents and caravans / campers with some sites that are pet friendly.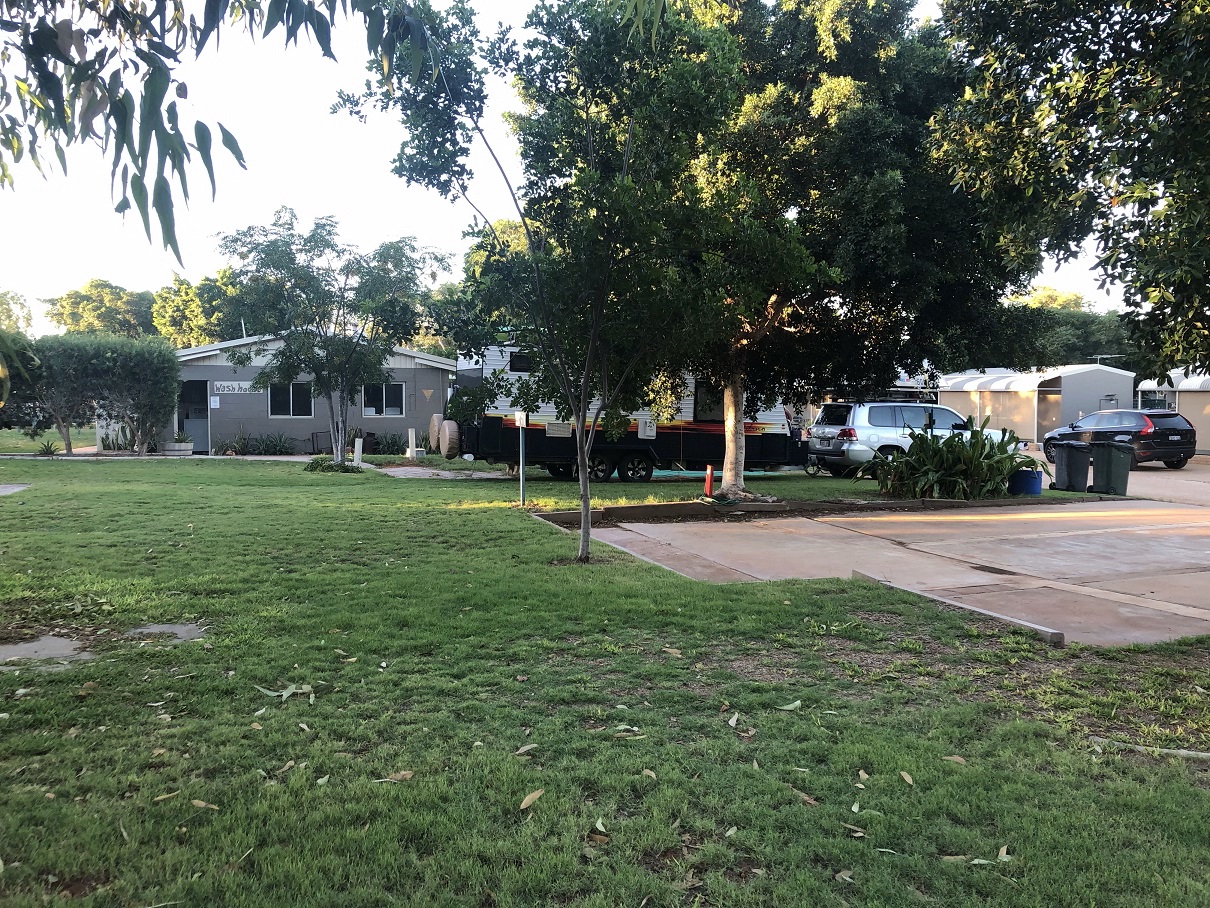 The cabins  quite basic, feature a self contained kitchen, tv and comfortable beds. There are no toilets or showers within the cabin accommodation, all visitors can use the toilet and shower block located on the grounds.  Chalets include a bathroom and toilet as well as the same features as the cabins. Pets are not permitted within cabin or chalet accommodation.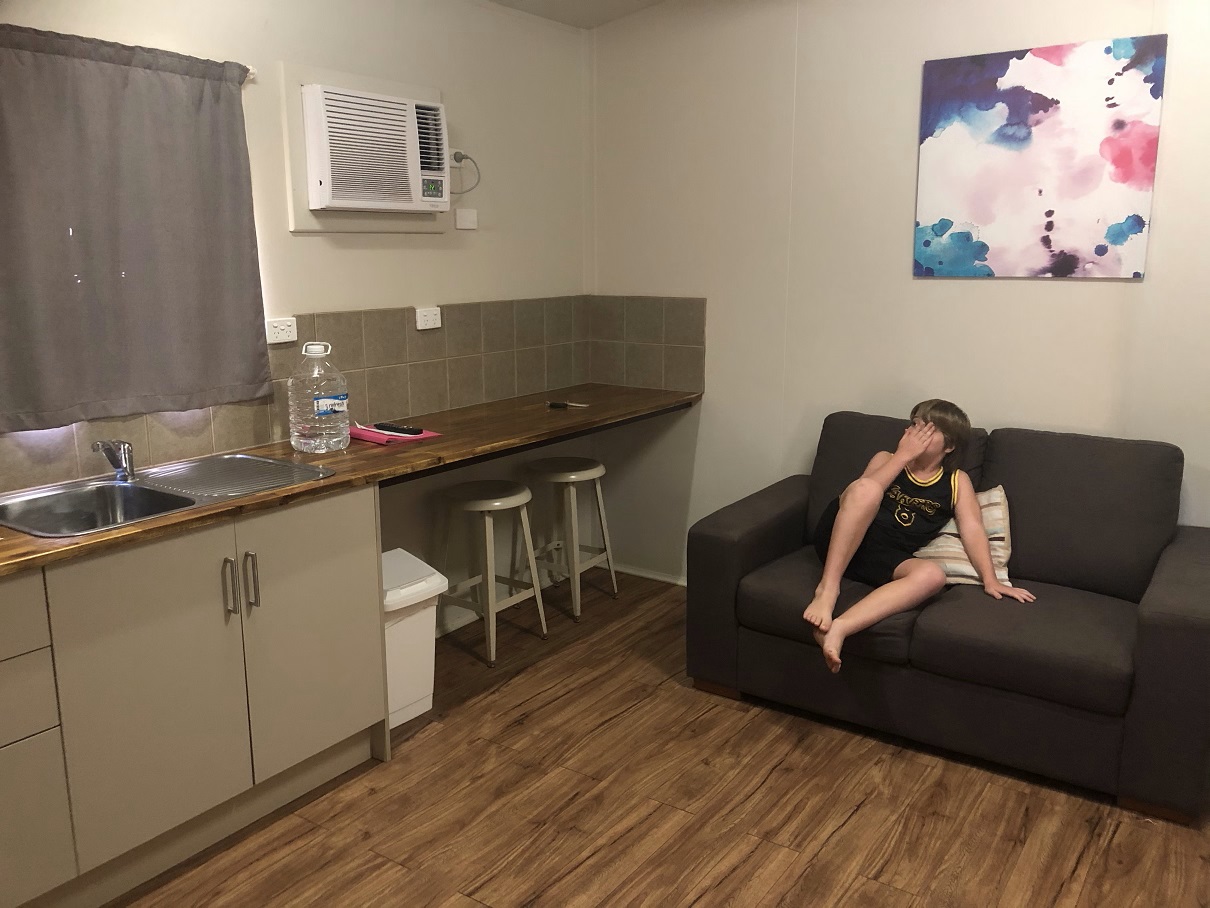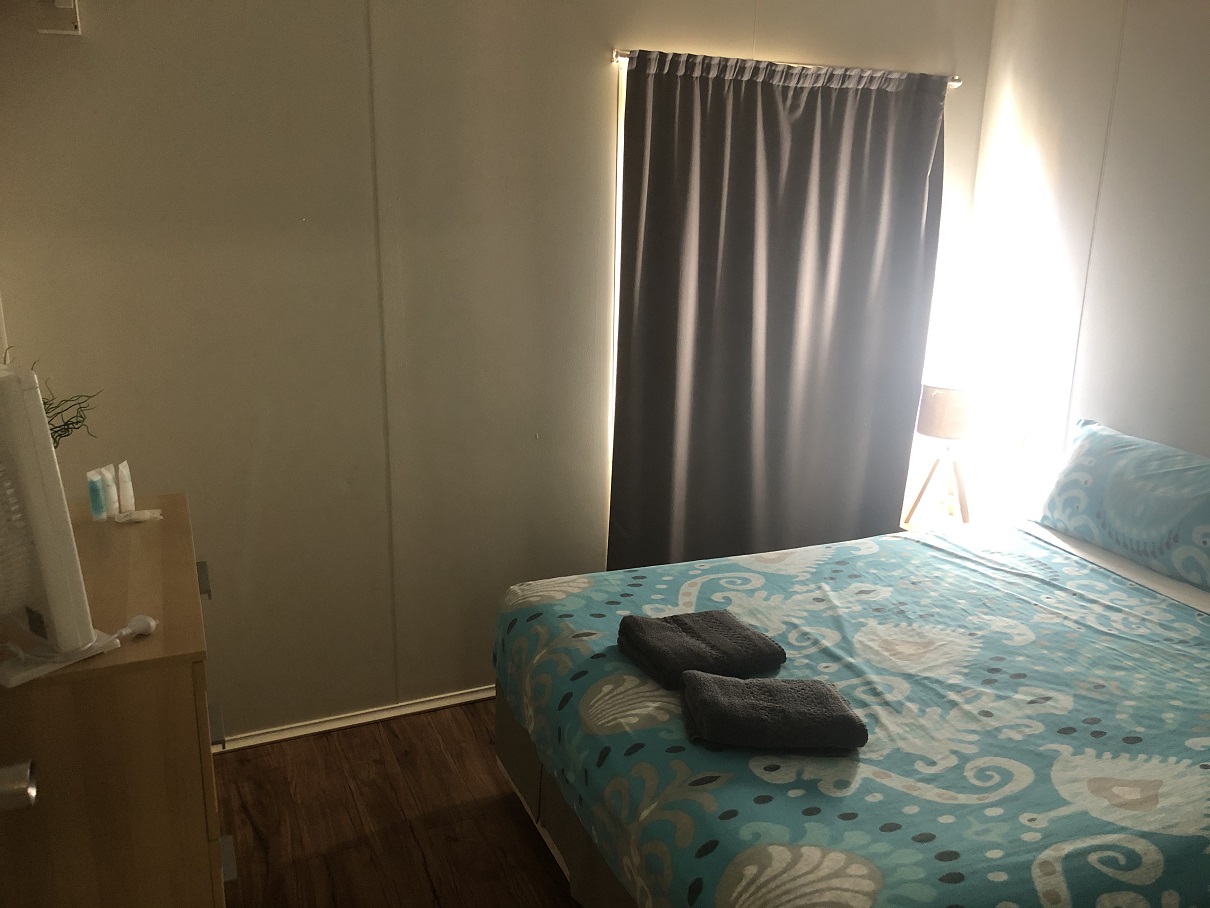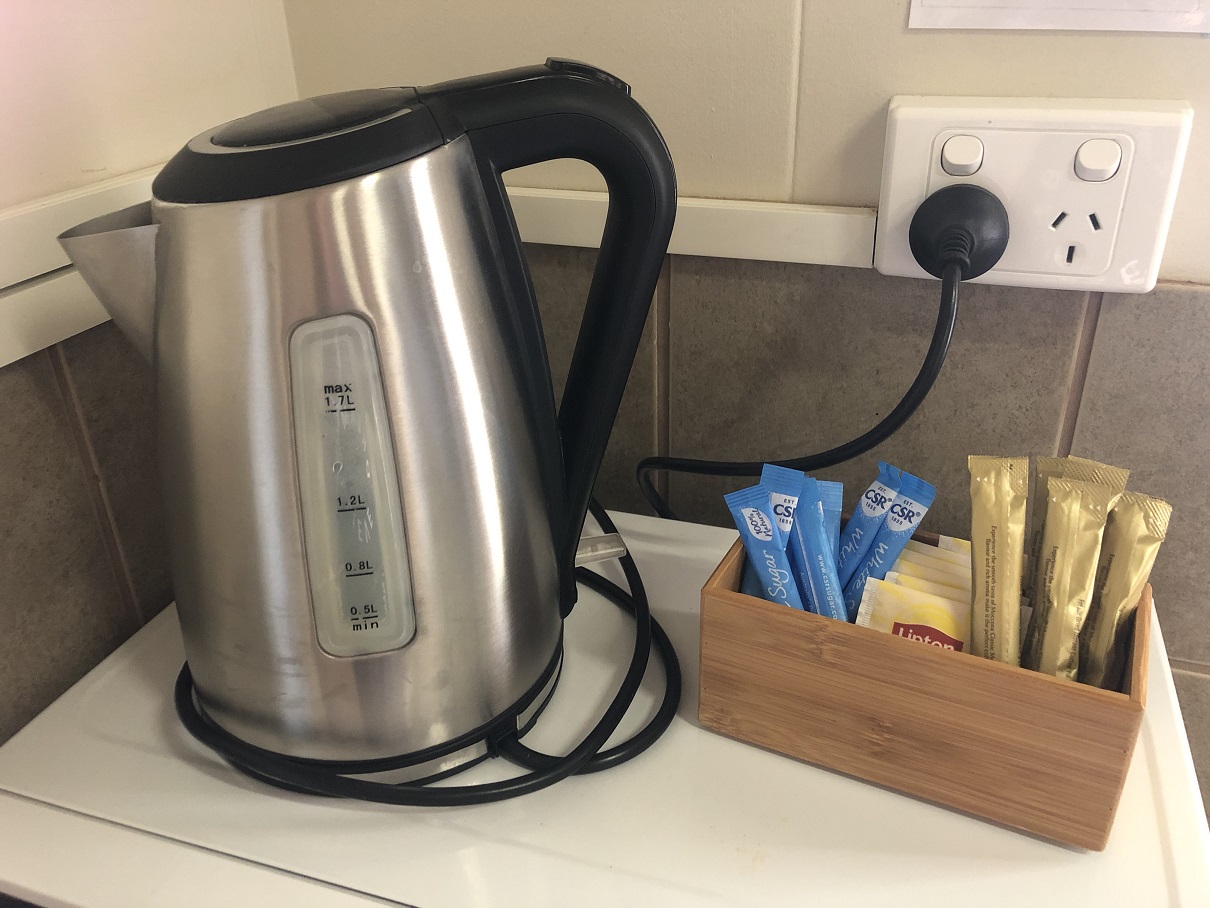 There are two toilet and shower blocks so there is one near all the accommodation.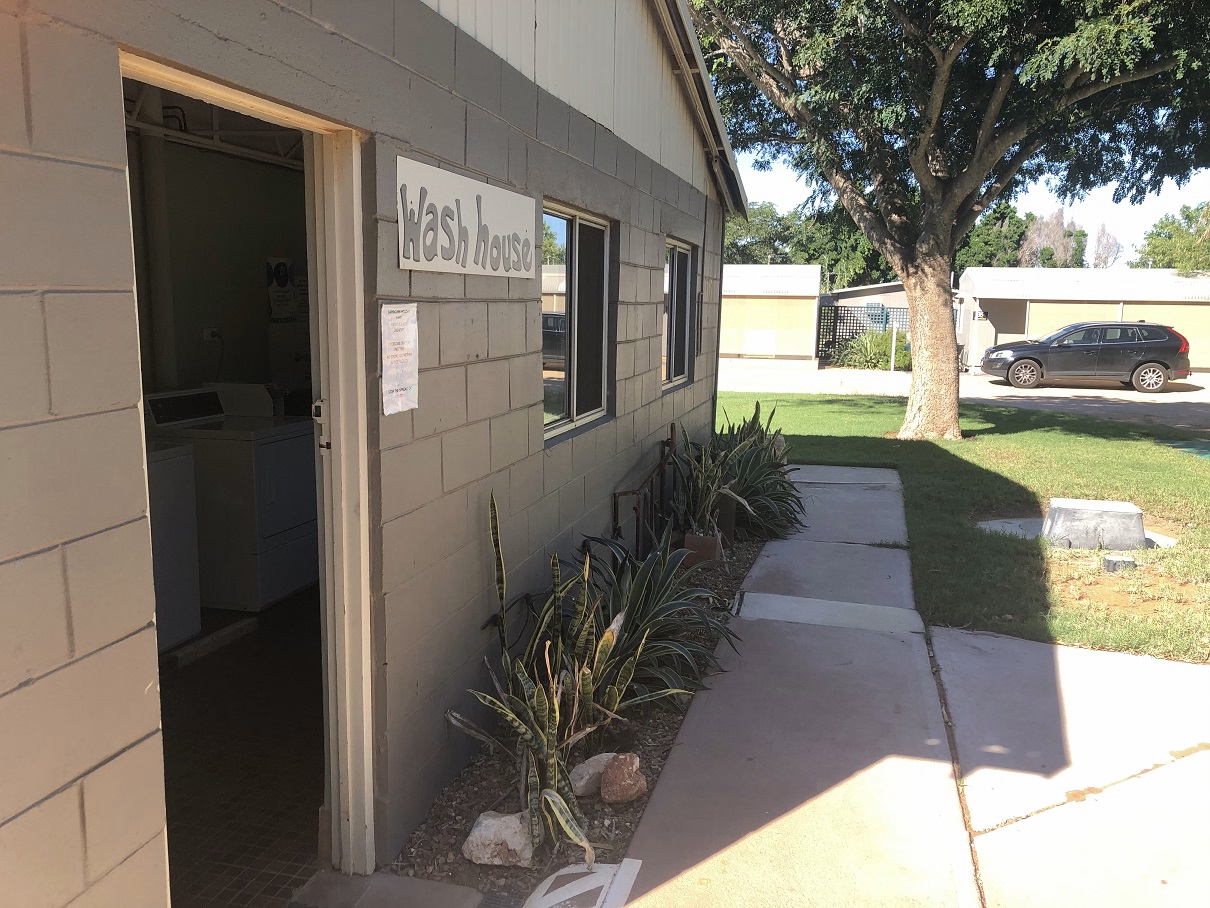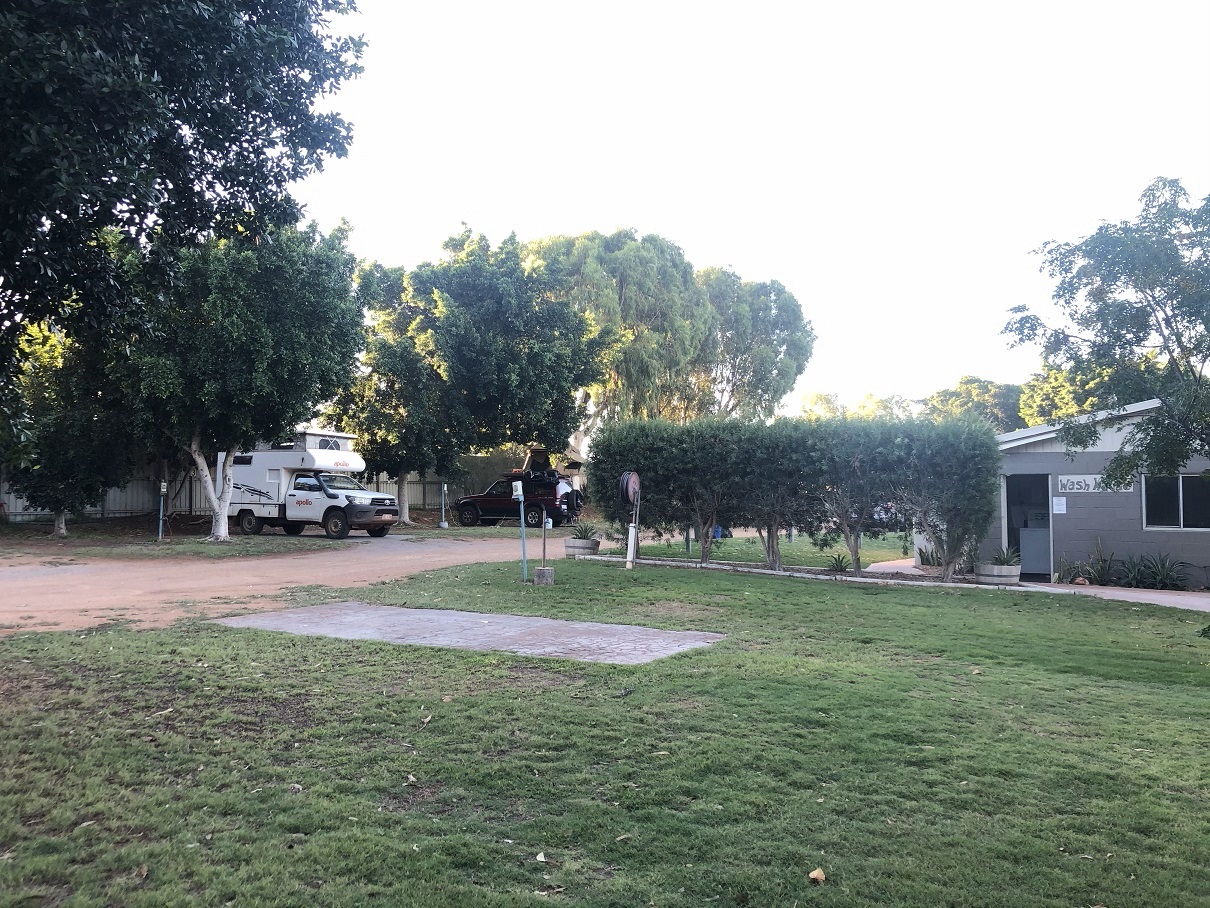 Camp sites are powered, grassy, shady and spacious and your dog can stay with you on your site.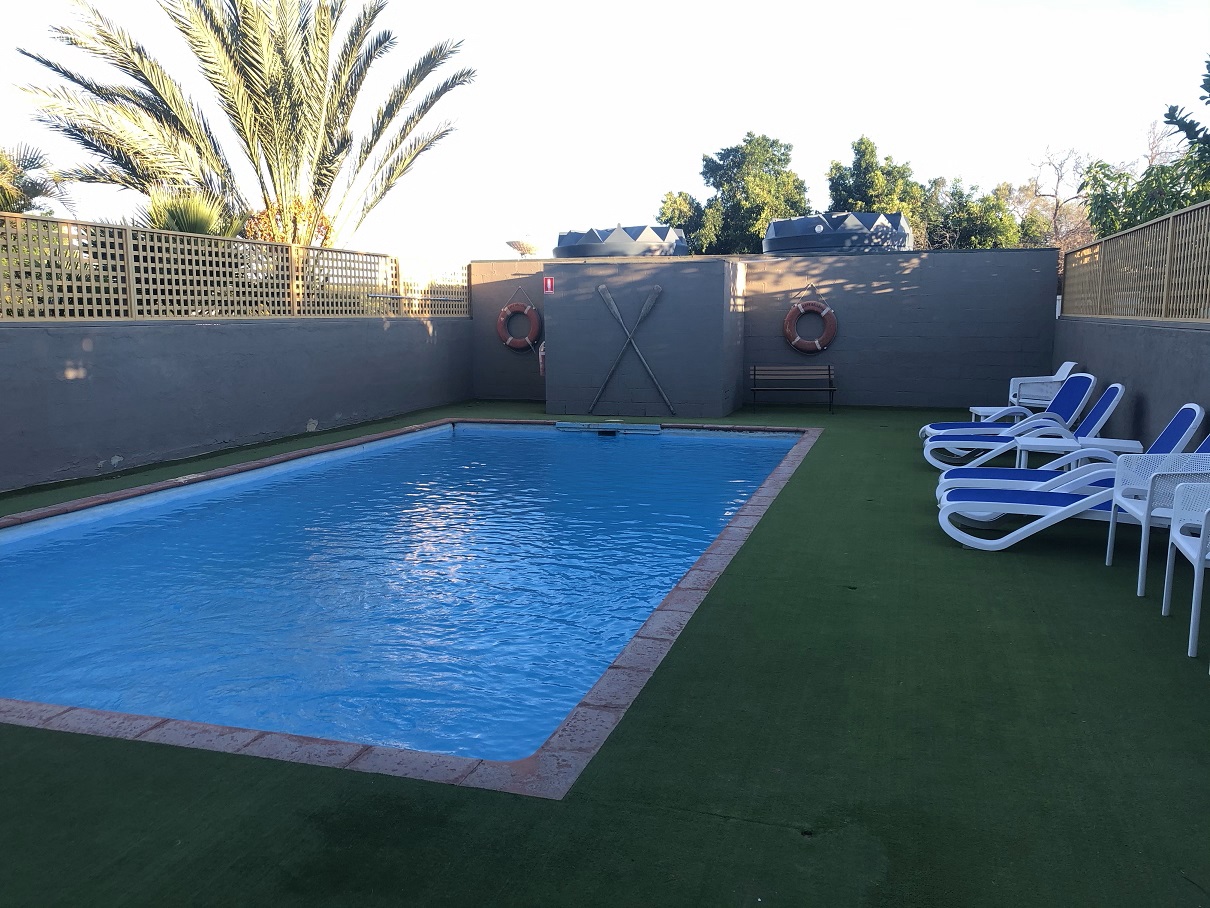 Of course what would family accommodation be without a pool.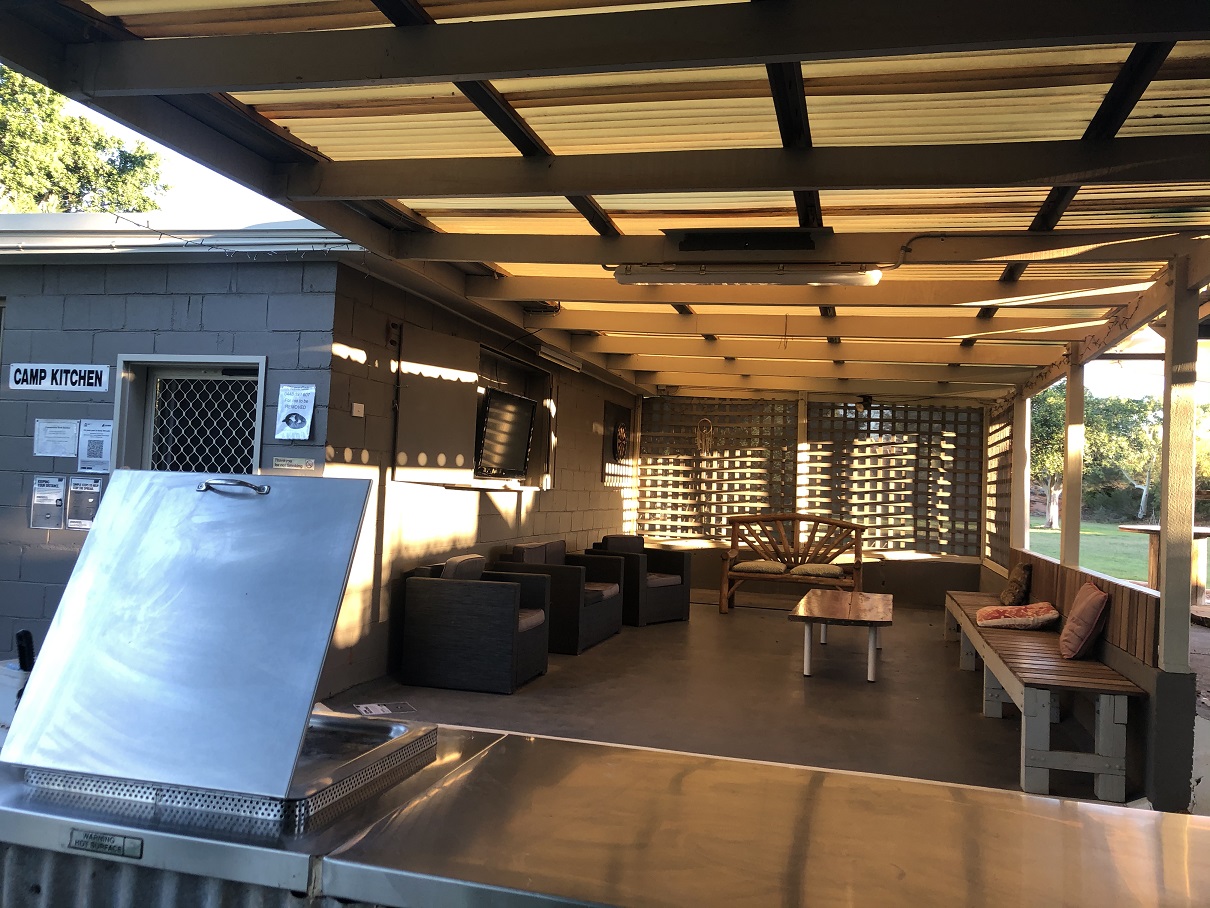 Near the pool is a covered  camp kitchen with barbeques and a kitchen with a fridge, sink and microwave.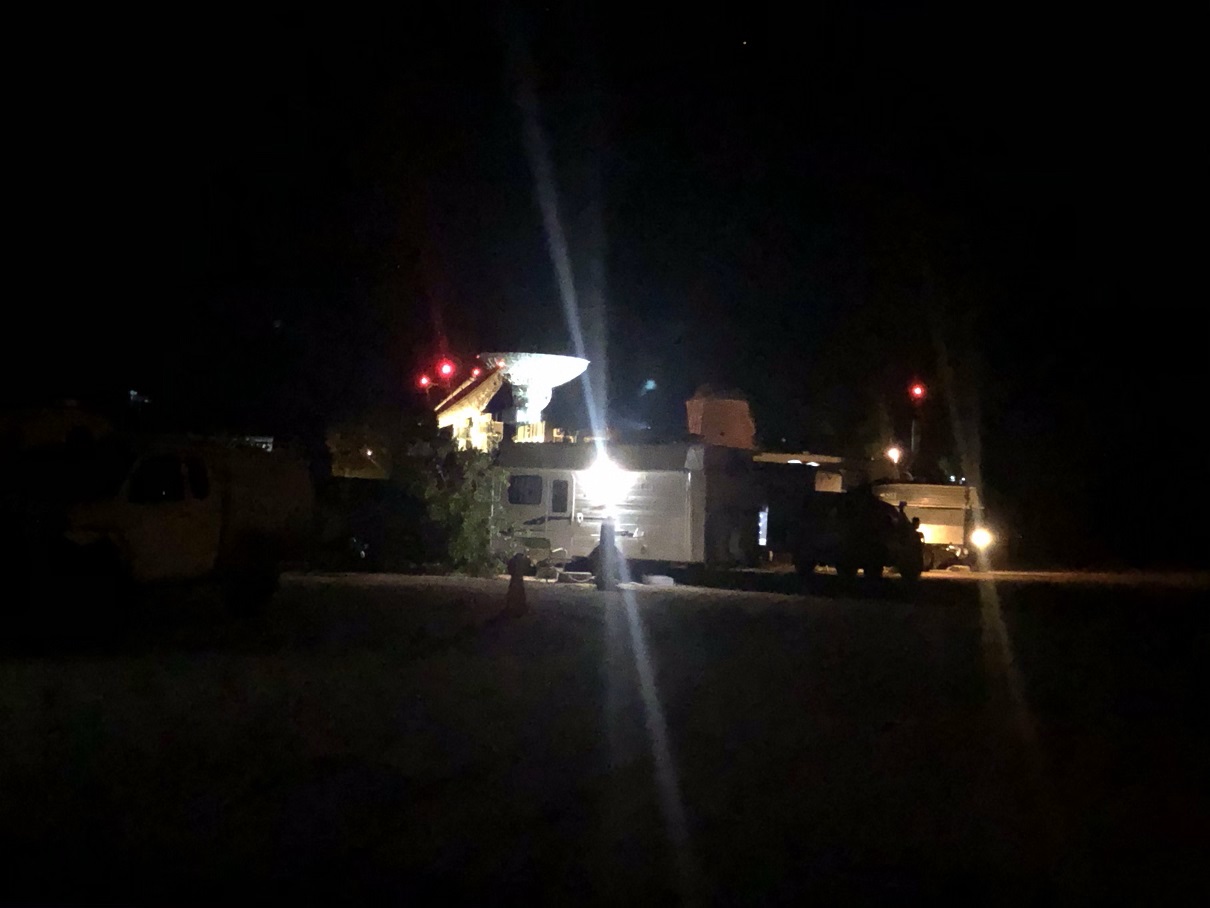 The Capricorn Holiday Park Carnarvon is located next to Carnarvon's Space Museum . If you wander around the park at night you can see it all lit up. It's also located alongside a service station where you can purchase basic supplies.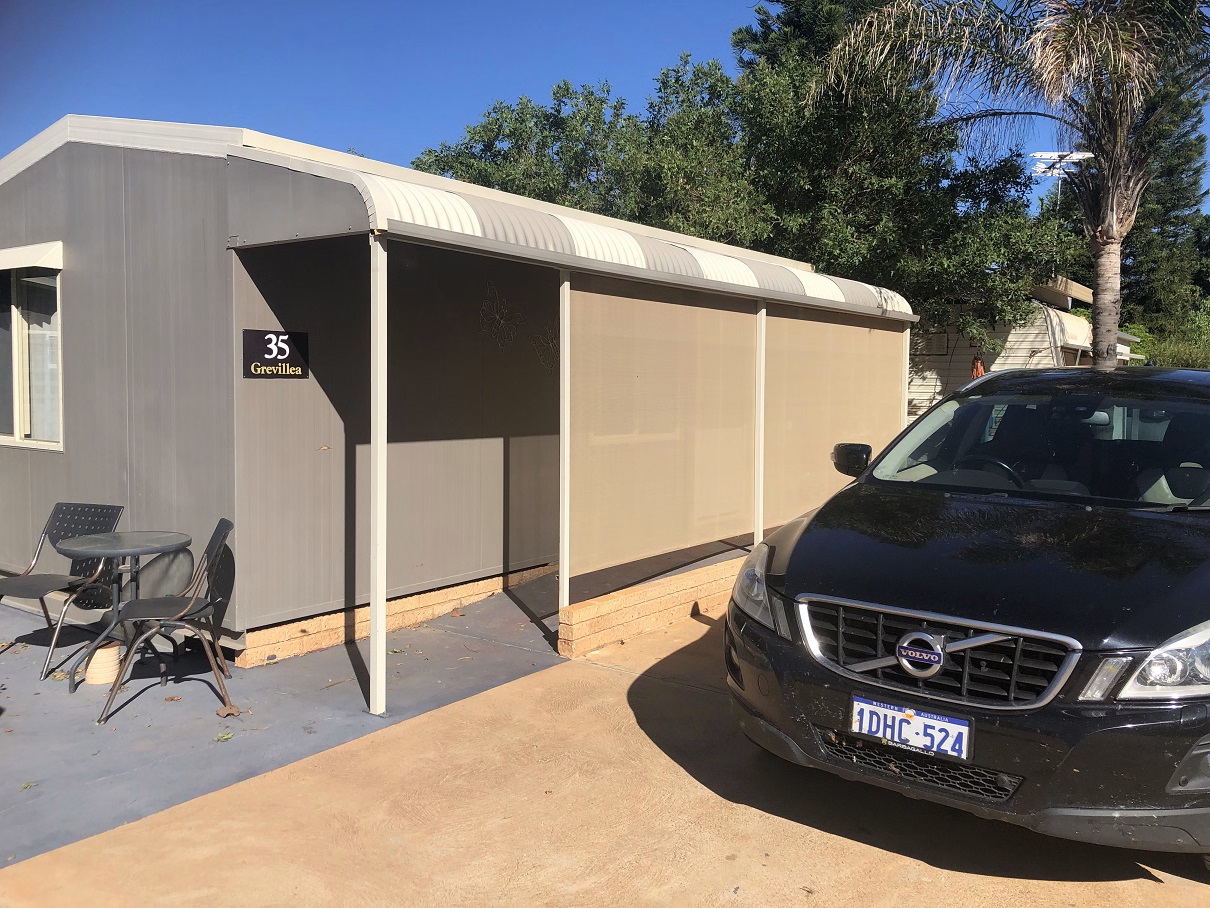 The Capricorn Holiday Park is well located for those who are looking for somewhere to simply fuel up, stay the night while and continue on their way in the morning while driving north or for those looking for family friendly accommodation while staying or holidaying in Carnarvon.
Booking: Search the best travel sites to get the best price on your accommodation at Capricorn Holiday Park Carnarvon here.
How To Get There:
Review by Kids Around Perth Reporter Lauren, 22nd May 2021
---
Back to Carnarvon
---
You may also be interested in reading about



You can't visit or drive through Carnarvon without stopping at Bumbaks for a chocolate coated frozen banana!
We make every effort to ensure all this information is up to date but should be used as a guide only. Events do get cancelled or changed and venues can close without notice. Always follow the links provided for up to date information on an event or activity. If you know of a change or cancellation we've missed then please contact us to let us know.