Captain Cook Cruises Perth to Fremantle Features: Kids Under 4 Treavel Free | Family Pass Available | Onboard Bingo | Free Tea & Coffee Onboard | Other Food & Drink to Purchase
CaptainCook Cruises offer quite a few different cruise options of different lengthsand destinations that are suitable for families. Cruises depart from eitherBarrack Street Jetty in Perth or Victoria Quay in Fremantle.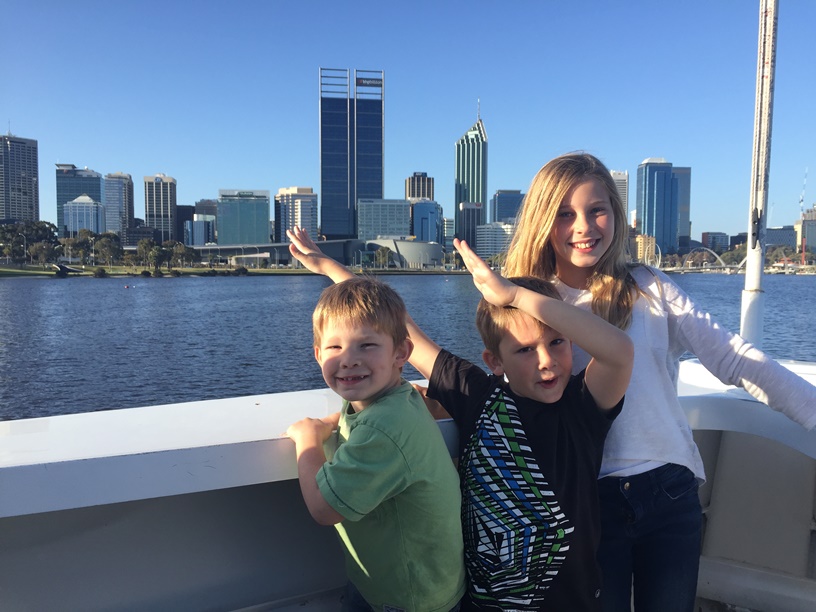 Onour trip, we took a cruise departing from Perth down the Swan River toFremantle together with some other friends. This trip can be done as a one-way or a return.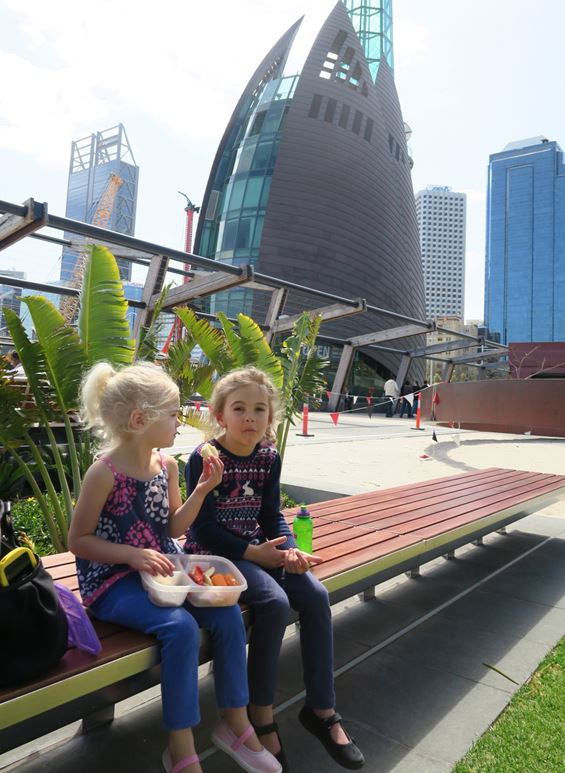 Enjoying some lunch by The Bell Tower prior to departure at Barrack Square
Thetotal time of cruising for the one-way trip is approximately 1 hour 15 minutes.I was initially hesitant about how long the cruise was, especially with threekids aged 5 and under, but the time flew by. For a large part of it, the kidswere kept entertained with the Bingo sheet provided by Captain Cook cruiseswhen we boarded. The kids had lots of fun trying to spot enough things to getBINGO – and claim a prize from the lucky dip.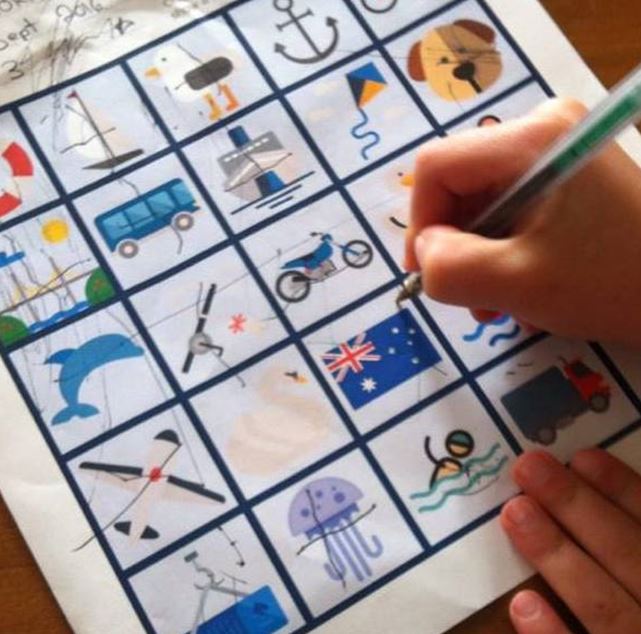 Ourcruise was on a weekday so was relatively quiet. There was lots of room for usto spread out, and to also explore the boat. There is seating available insideon two levels of the boat including booth seats with a table, or you can wanderoutside and enjoy the view and the wind in your hair.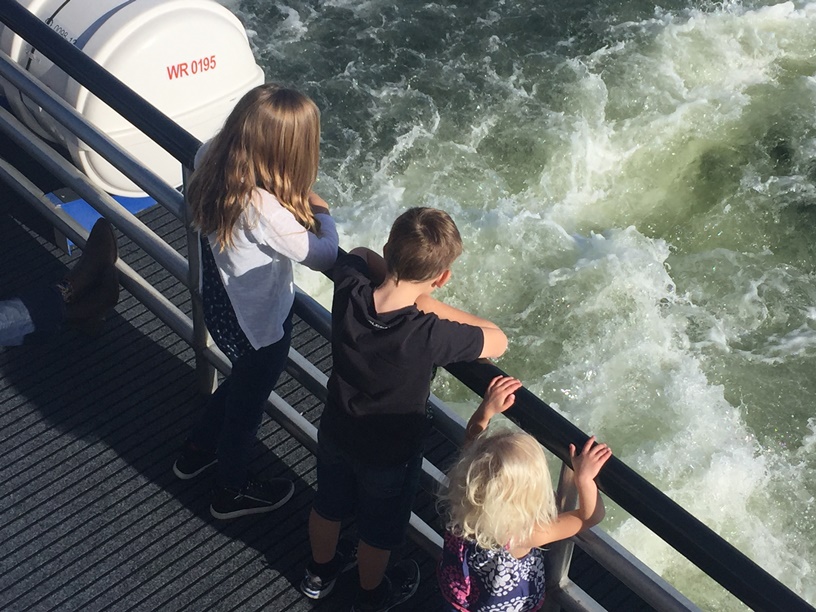 Tea,coffee and water are provided for free on board, as well as a selection ofother food and beverages to purchase. Duringthe cruise there was lots of informative commentary. Even though I've lived inPerth my entire life, there were still interesting things to learn. We also hadthe added bonus of seeing a pod of dolphins!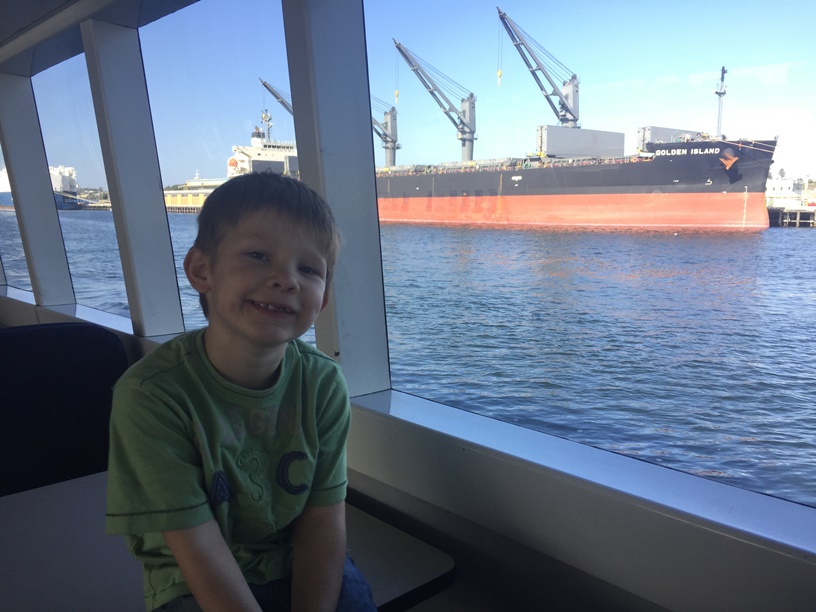 Allin all we had a great afternoon out, and the kids have been raving about itsince. This is a super fun way add something different to your day out in the city or Fremantle.
How to Get There:
Perth Departure
Fremantle Departure
Booking: Book your Swan River Perth to Fremantle or Fremantle to Perth Cruise tickets with Capitain Cook Cruises here
Review by Kids Around Perth Reporter Candice, 26th September 2016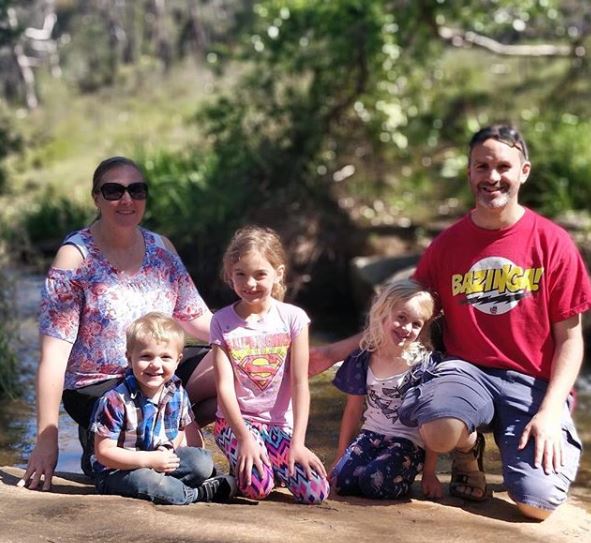 Candice Kocken – Kids Around Perth South of the River, Hills & Events Reporter / Mum of 3 kids.
Candice is a Mum of 3 who loves cooking, sewing and taking her kids out to explore our beautiful state of WA. Follow Candice and her adventures @uncannymum on Instagram.
---
Back to Attractions
---
You may also be interested in reading about



A must visit if you are in Fremantle, and a great rainy day thing to do in Perth! Dress up like pirate, sit on a cannon or try and lift a cannonball!




Affordable family friendly riverside accommodation close to many of Perth's popular family attractions




Fully fenced playground alongside the Polly Coffee Bar in the heart of the Perth Cultural Centre
We make every effort to ensure all this information is up to date but should be used as a guide only. Events do get cancelled or changed and venues can close without notice. Always follow the links provided for up to date information on an event or activity. If you know of a change or cancellation we've missed then please contact us to let us know.