Casa Bianchi Mount Hawthorn Features: Restaurant | Open Daily from 7.30am – 4pm | Breakfast & Lunch Licensed | Fish Pond & Gardens | Alfresco & Outdoor Dining | High Chairs | Playground Nearby | Dog Friendly
Dine in a tropical paradise surrounded by beautiful gardens and a big fish pond at Casa Bianchi Mount Hawthorn. This little piece of Thailand is located right across the road from the awesome Braithwaite Nature Play Space.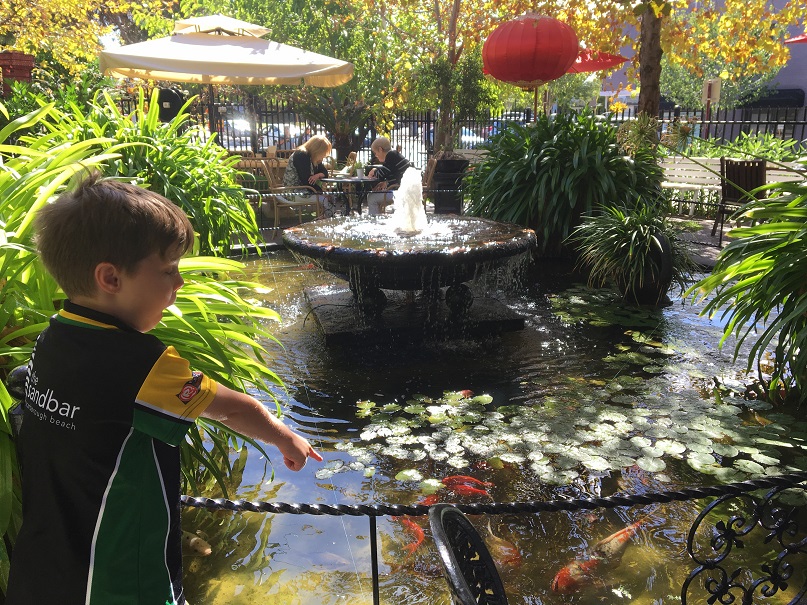 I've known about Casa Bianchi for a while but finally took the chance to check it out after a play at Braithwaite Nature Play Space during the school holidays, and was blown away by the beauty of this little oasis.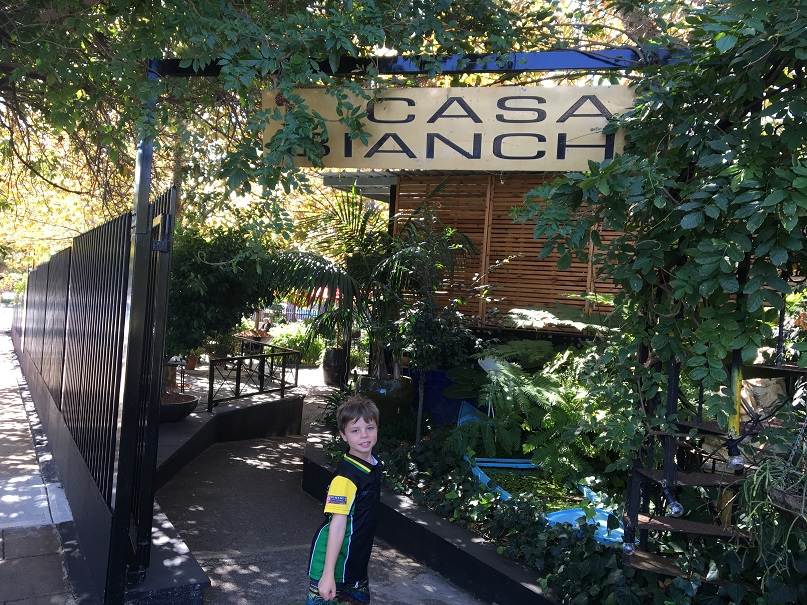 As soon as you enter you feel like you have been transported to Thailand with red lanterns, water features, fish pond and tropical plants everywhere. The kids loved the huge fish pond and we chose a table in the outdoor dining area alongside the fish pond.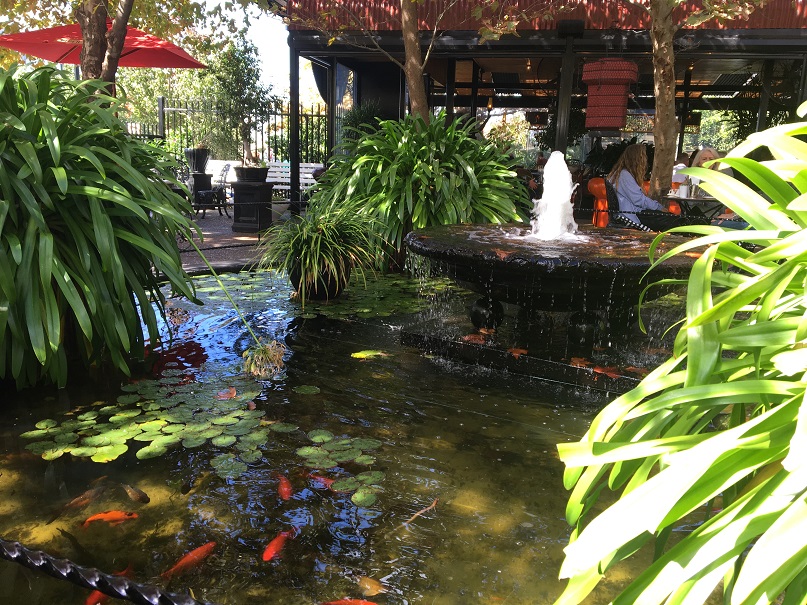 Casa Bianchi is a fully licensed restaurant that is open daily, however they also have a display cabinet with a range of sweets that you can combine with a coffee, smoothie or milkshake for a lighter dining experience.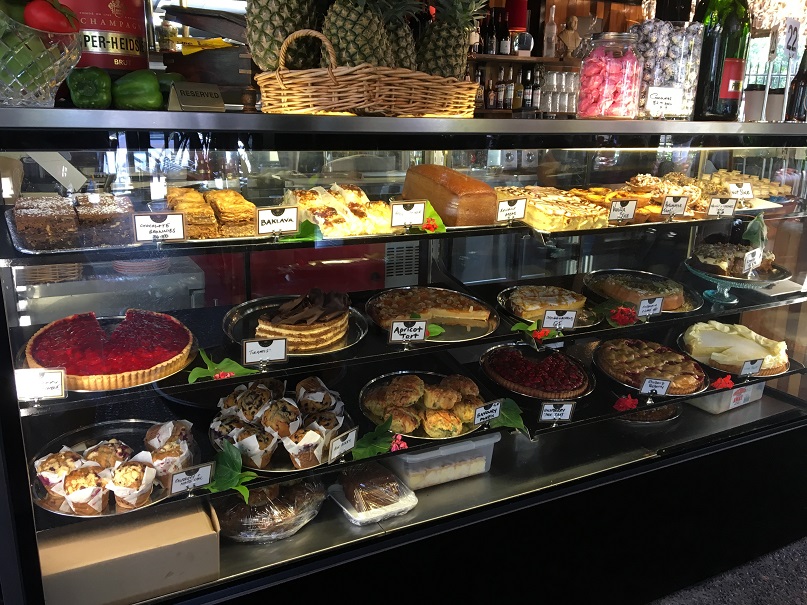 If you want to dine in and enjoy a meal, the prices are a little on the higher side. There is a breakfast menu, and a lunch menu that is available from 11.30am. Casa Bianchi doesn't have a website so we've included the menu from the day we dined below, however please note items, and prices may have changed when you visit. There isn't a kids menu, but there are high chairs, chips on the menu, lots in the display cabinet kids will love, or perhaps they can share your meal.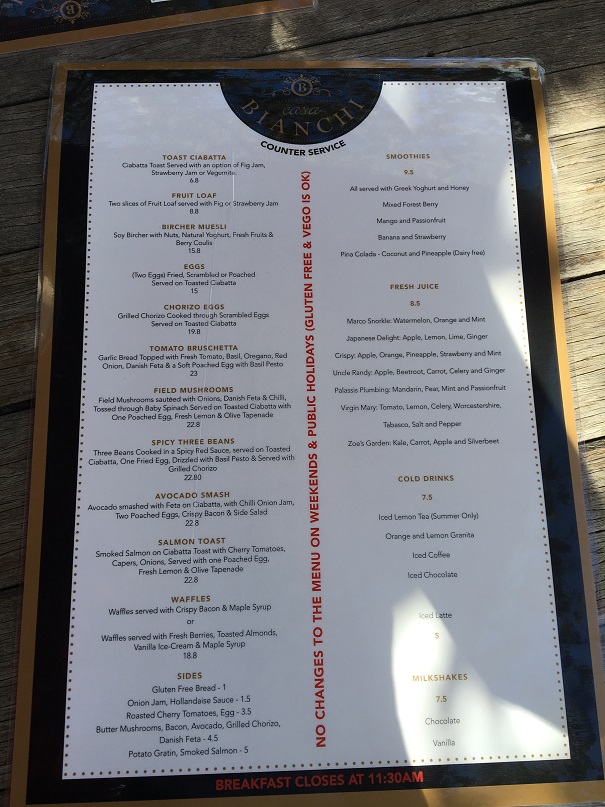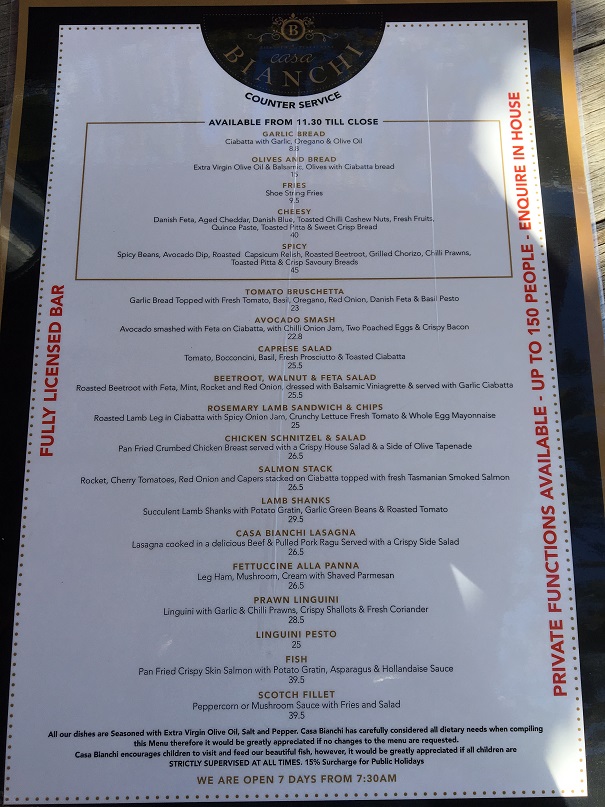 We started with for a round of smoothies for the kids. They were huge and they all had trouble finishing them.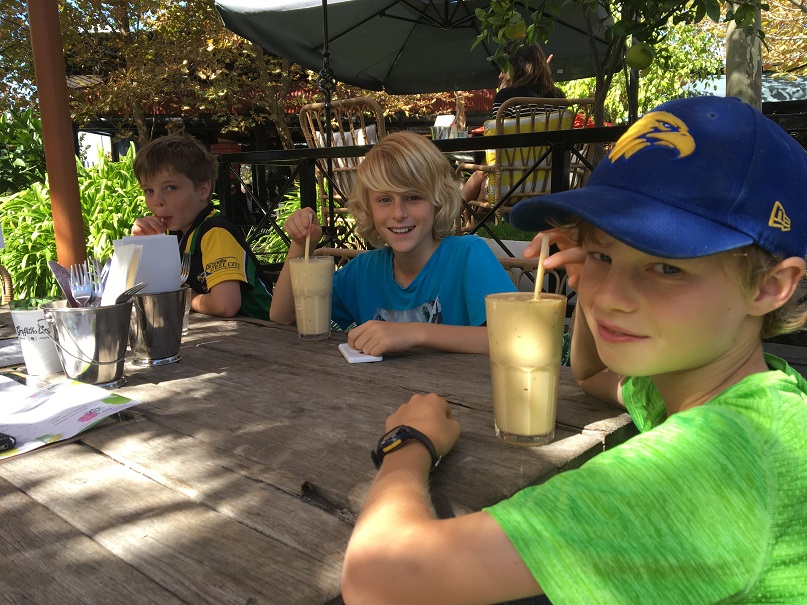 We ordered a bruschetta to share ($23) and the kids shared a bucket of chips. It was all delicious and the service was lovely too.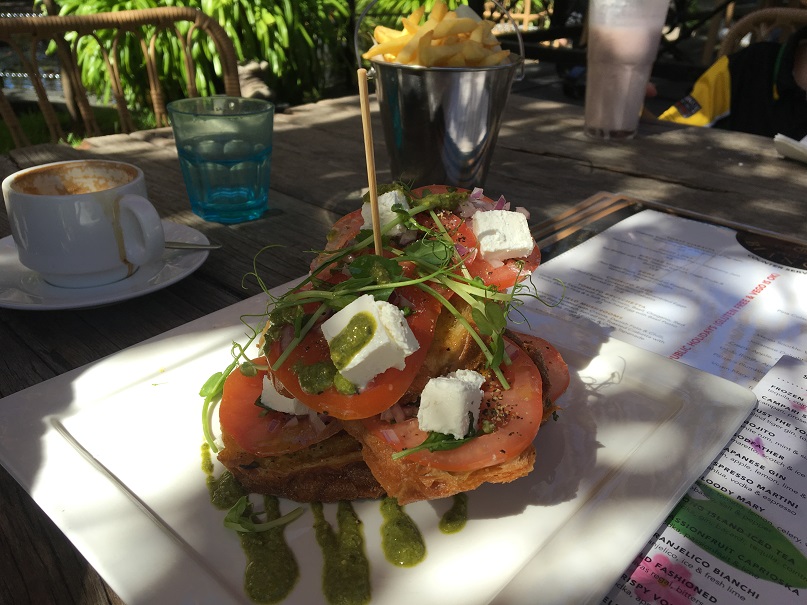 You will love the gardens and find yourself looking around at all the little up-cycled pieces around the place. If you are not a fan of cafes & restaurants with kids play areas, you will love Casa Bianchi. The tranquil gardens make dining with kids relaxing and there is plenty of room for kids to get up and move and hang out by the fish pond. They will love trying to find the biggest fish, there are some big koi in this pond. It's also a great place to take the grand parents they will love the gardens.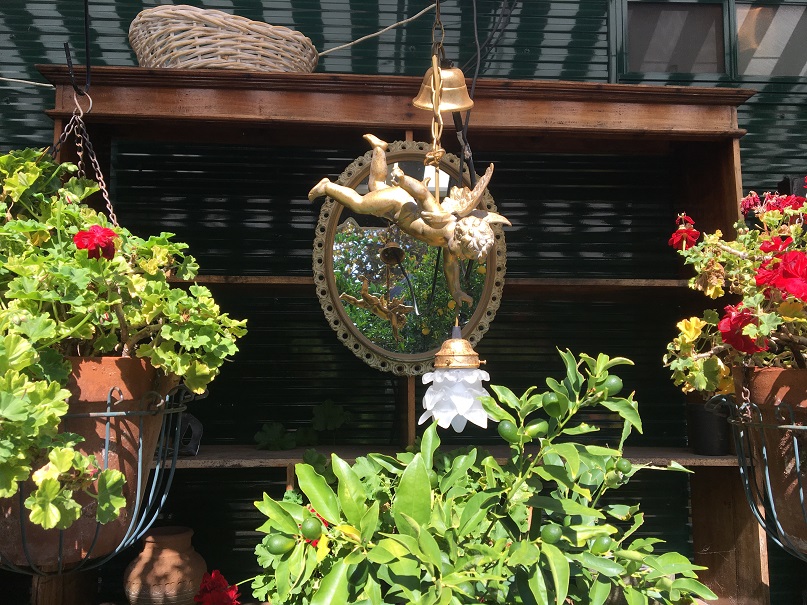 Casa Bianchi Mount Hawthorn is open daily from 7.30am – 4pm for breakfast and lunch (from 11.30am). Pop over for a coffee before or after a play across the road at Braithwaite Nature Play Space or stay a little longer and enjoy breakfast or lunch. You will totally love the gardens and feel like you've taken a quick trip to Thailand and back.
More information: www.instagram.com/casabianchi193
How To Get There:
Review by Kids Around Perth Reporter Lauren, 25th April 2018.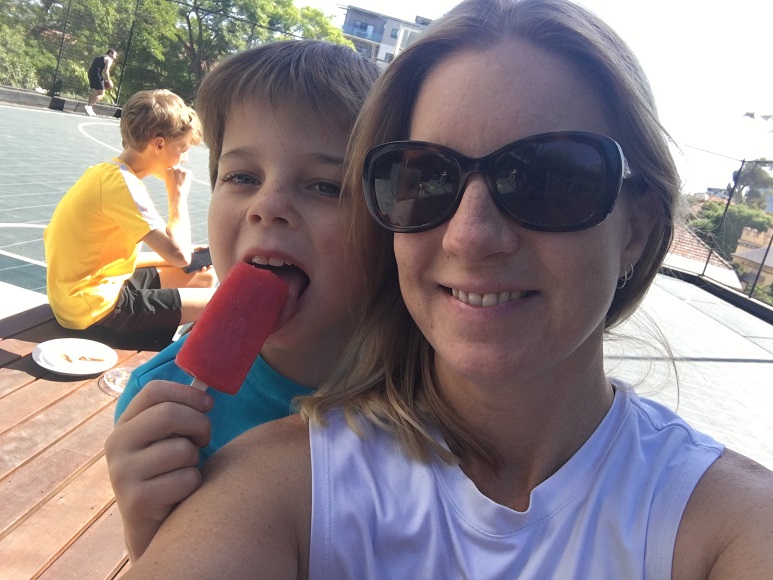 Lauren Angove – Kids Around Perth Founder / Owner / Mum of two boys
Born, bred and living in Perth (except for 8 years working and living in Port Hedland WA), Lauren loves exploring the ins and outs of Perth & WA and sharing her finds with families. Margaret River and the south west are her favourite getaway locations.
---
Back to Family Restaurants
---
You may be interested in reading about



Delightful spacious cafe with a focus on healthy food and providing a relaxing space for families




Nature and adventure play to the max at Braithwaite Park Nature Play Area Mt Hawthorn
We make every effort to ensure all this information is up to date but should be used as a guide only. Events do get cancelled or changed and venues can close without notice. Always follow the links provided for up to date information on an event or activity. If you know of a change or cancellation we've missed then please contact us to let us know.