Chillisaurus Mini Golf and Cafe Merriwa Features: 18 Hole Dark Light Mini Golf | Cafe | Birthday Parties | Closed Mondays & Tuesdays except School Holidays Open Daily
Chillisaurus Mini Golf and Cafe Merriwa is located in the old Chilli Peppers Fruit and Veg Market. The name also pays tribute to the recently announced Chilesaurus dinosaur.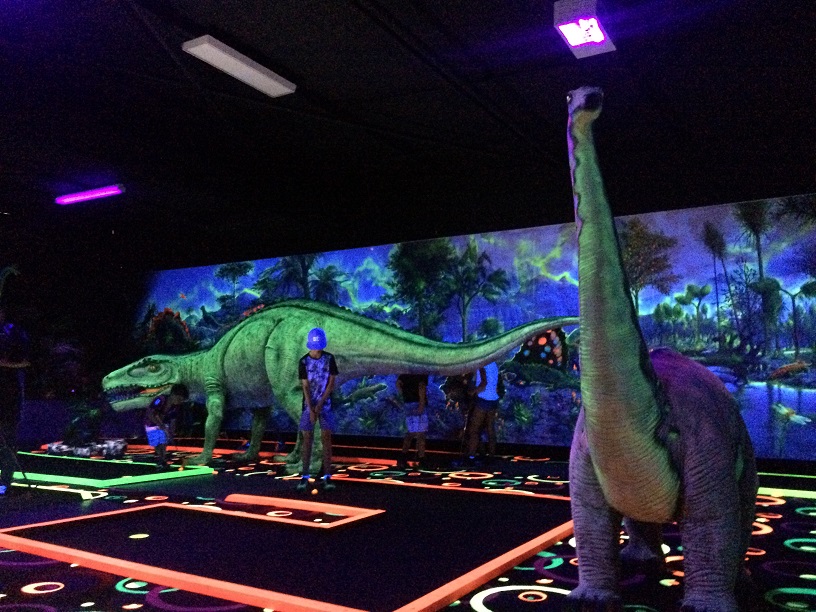 The 18 hole Chillisaurus mini golf course is surrounded by dinosaurs complete with all the sound effects you'd expect if you were wandering amongst the dinosaurs in the jungle.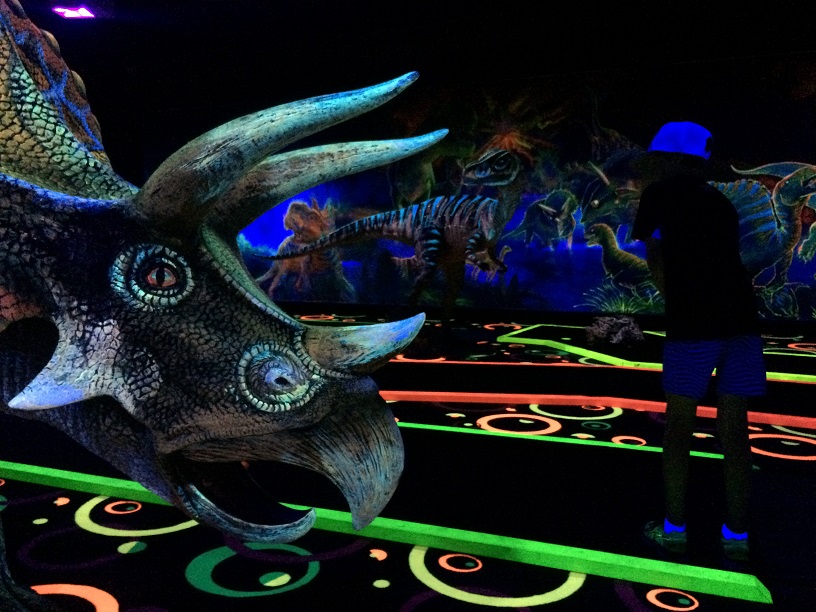 Everything from the carpet to the dinosaurs to the wall murals and even the golf balls, glow in the dark under the dark light.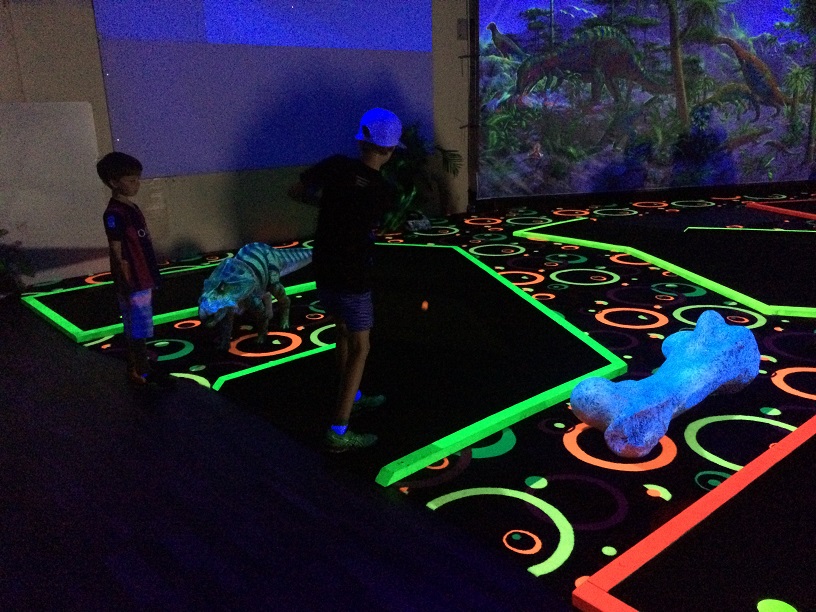 Meet not just big dinosaurs but little dinosaurs too. You'll also find lots of other prehistoric artefacts around the place. Out near the cafe you can find posters with information about all the dinosaurs that reside here.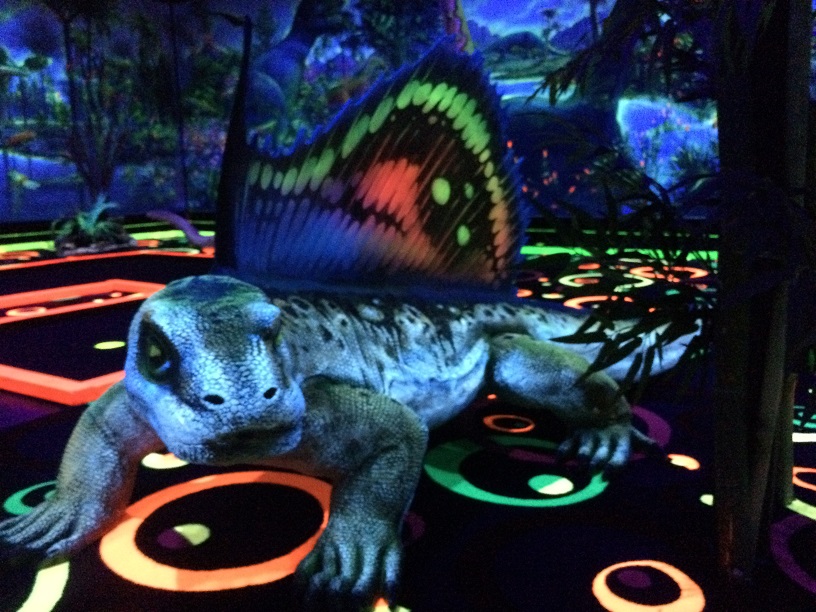 Chillisaurus Mini Golf and Cafe Merriwa includes 18 rounds of mini golf as well as Bakehouse @ Chillis Cafe that includes a big range of snacks, meals and drinks plus a seating area to sit back, relax and enjoy your coffee, snack or meal. You can also book for parties and group bookings. See website for entry fees and open times.
More information: www.facebook.com/minigolfchillis and www.chillisaurusminigolf.net.au
How To Get There:
Review by Kids Around Perth Reporter Lauren, 18th December 2017. Updated 29th January 2018
---
Back to Mini Golf Courses
---
You may also be interested in reading about



Family friendly cafe with fenced nature based play with a superb indoor and outdoor dining experience
We make every effort to ensure all this information is up to date but should be used as a guide only. Events do get cancelled or changed and venues can close without notice. Always follow the links provided for up to date information on an event or activity. If you know of a change or cancellation we've missed then please contact us to let us know.