City Beach Oval Playground Features: Naturebased Playground | Water Fountain at Clubrooms | No BBQs | Toilets At Clubrooms | Little Community Library | City Beach Dining Precinct Nearby
The City Beach Oval Playground is a small nature based playground that has been built into the banks of the City Beach sports oval.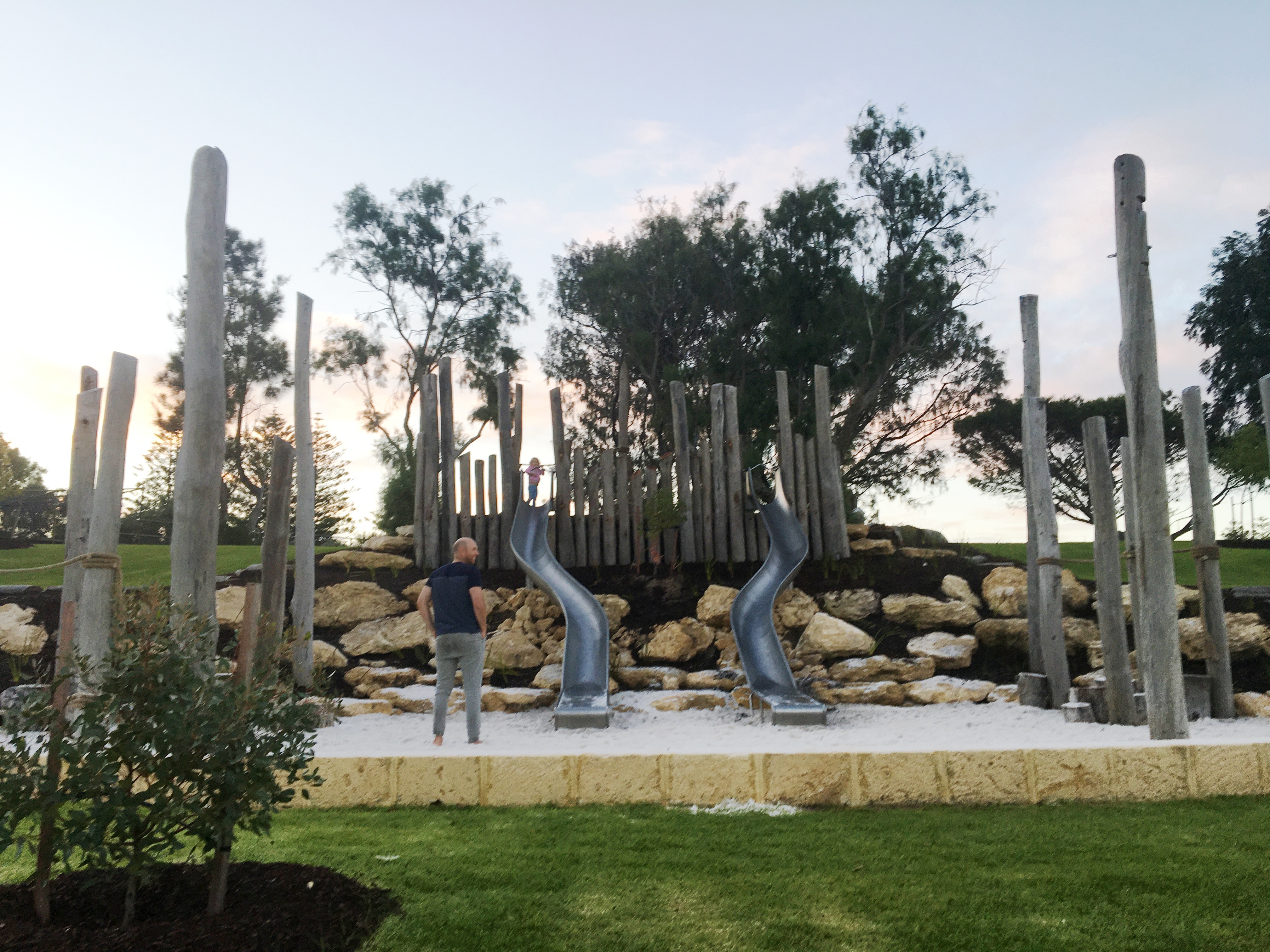 Now this is not just a playground it also now a  home for the popular, heritage listed "Happy Tree" that fell during strong winds in 2019 at it's Hovea Crescent, City Beach home. Sections of the tree have even been preserved and layed around the playground as edging and the original smiley face and carvings now for the base of a little community library.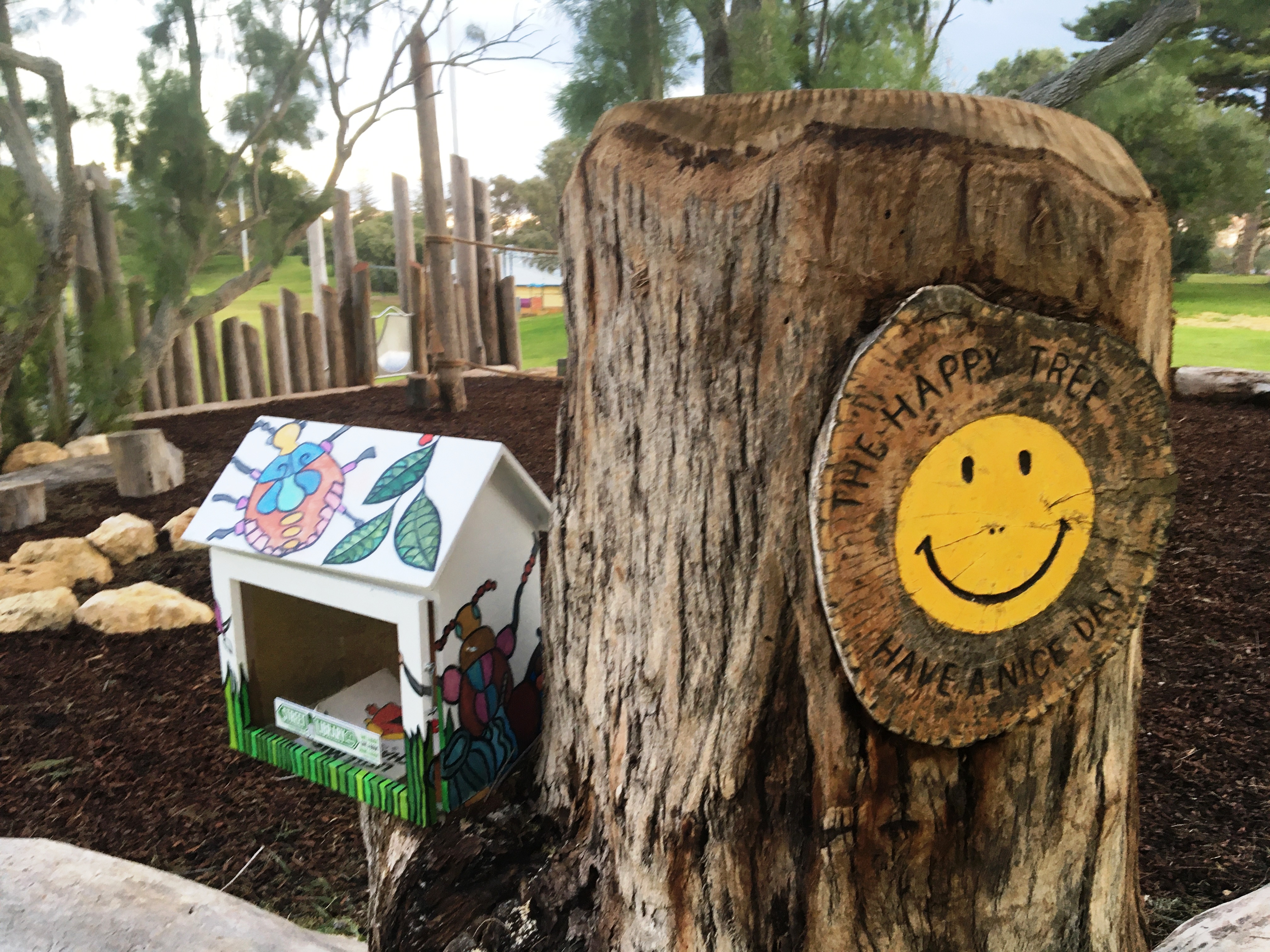 While the twin metal slides are a hit with the kids the playground also features a basket swing, ropes play and kids will love the steep climb up and down from the bottom to the top of the slides up the rocks and wooden steps.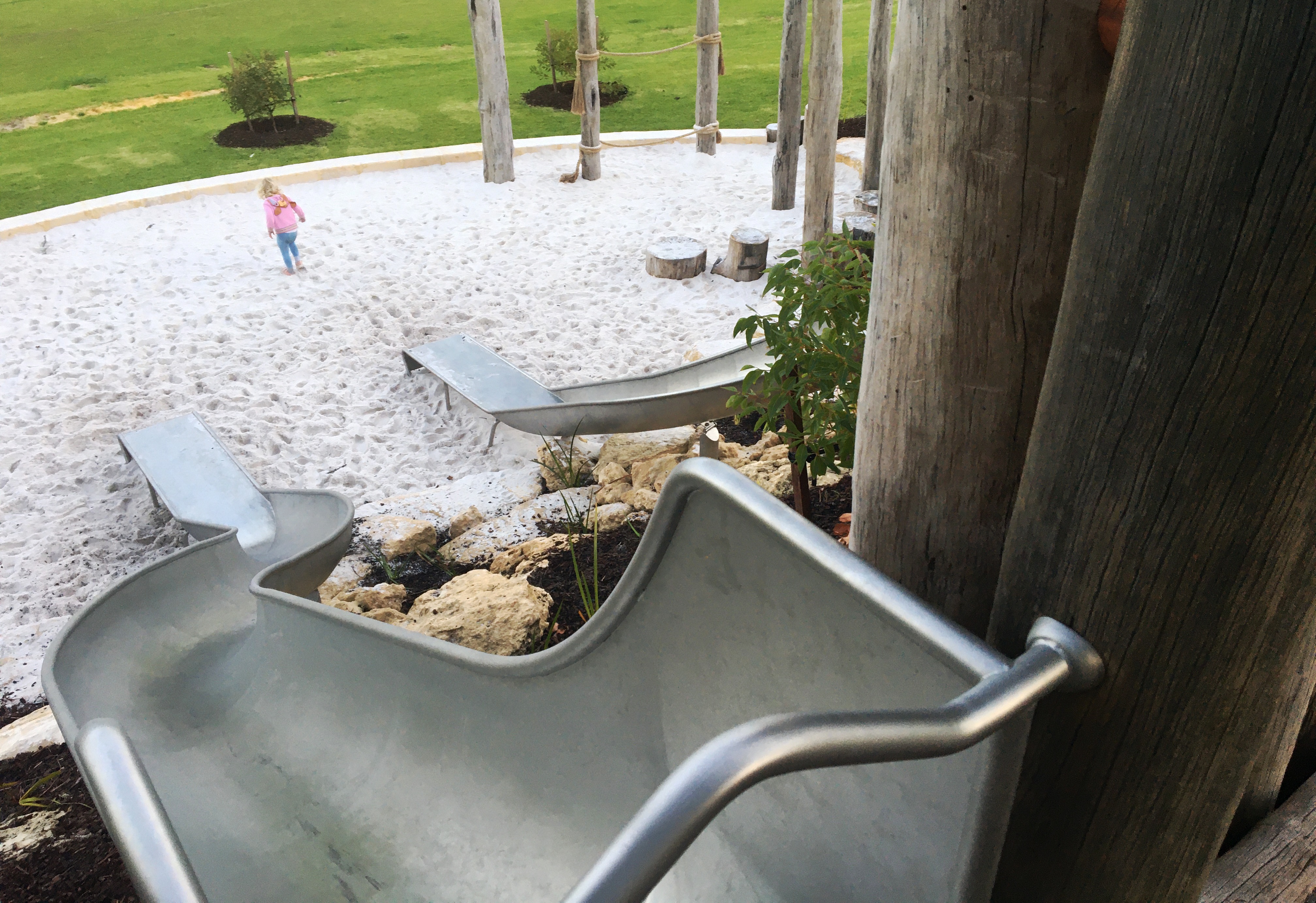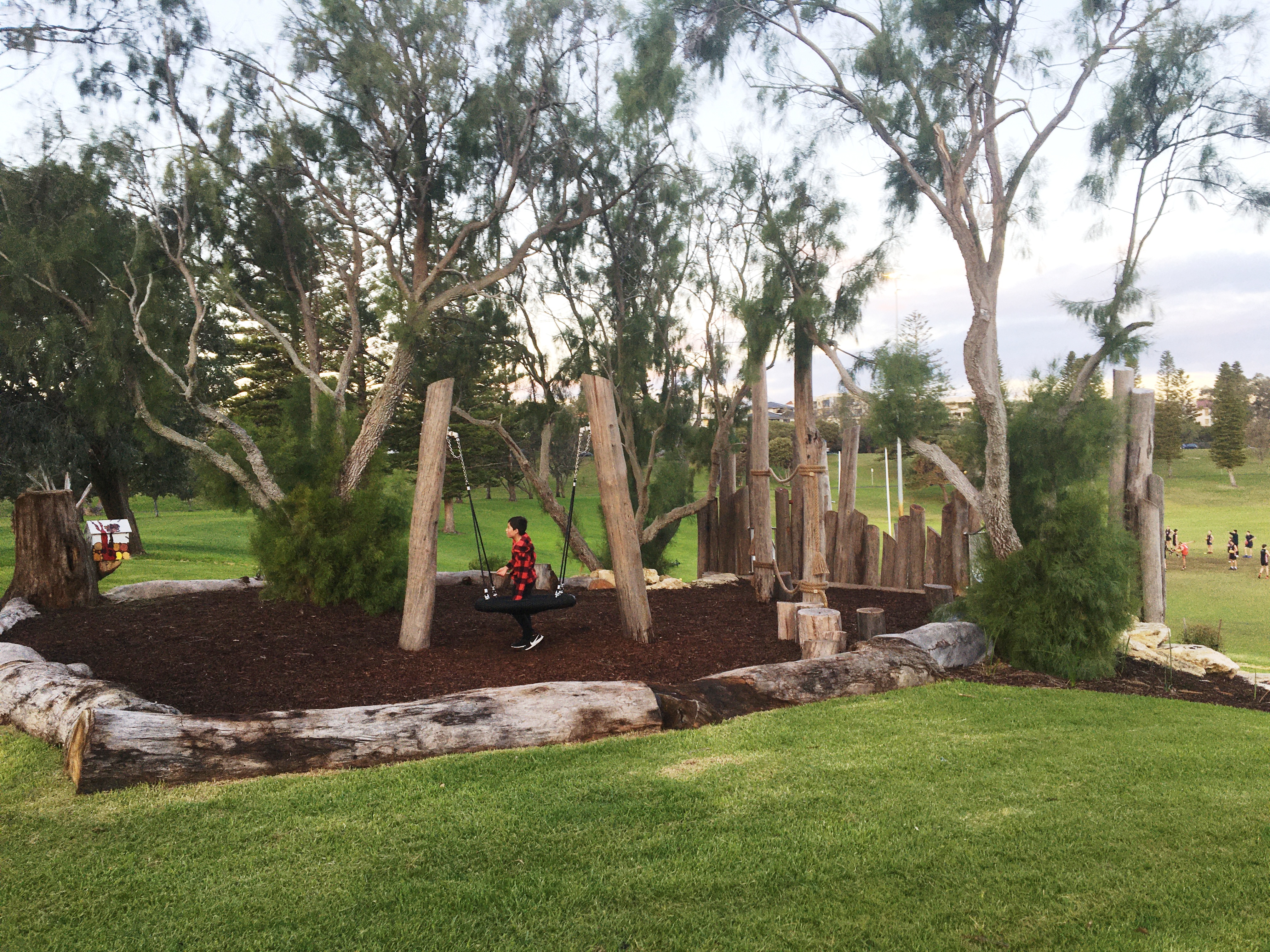 Just keep in mind that the City Beach Oval is regularly used for sporting events, so if you kids happen to be playing at this oval it's a great distraction for younger siblings and well located so supervising parents can watch their child's game from the playground.  Toilets at the clubrooms may be open, and if not it's just a short walk across the road to the City Beach Dining Precinct or City Beach Surf Club where toilets are located. There are no BBQs or picnic facilities near the playground however the City Beach Foreshore just across the road is perfect for BBQing and picnicking.
How To Get There:
Review by Kids Around Perth Reporter Lauren, 16th September 2020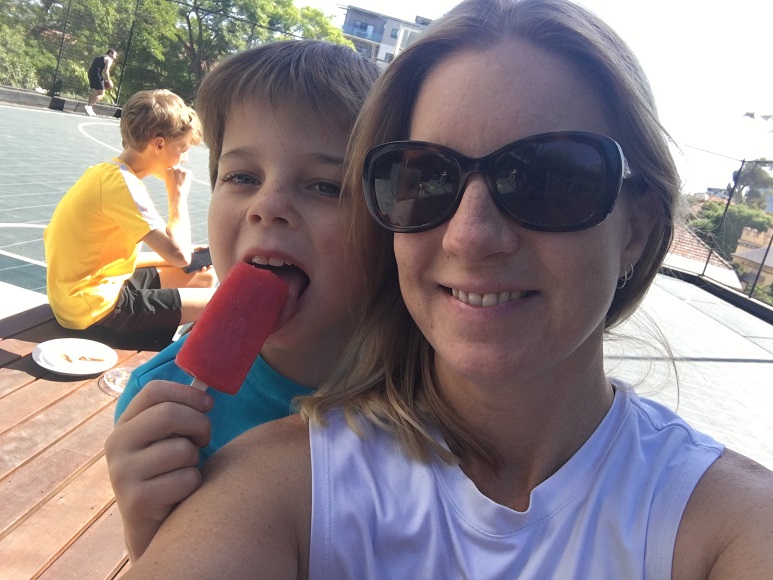 Lauren Angove – Kids Around Perth Founder / Owner / Mum of two boys
Born, bred and living in Perth (except for 8 years working and living in Port Hedland WA), Lauren loves exploring the ins and outs of Perth & WA and sharing her finds with families. Margaret River and the south west are her favourite getaway locations.
---
Back to Playgrounds
---
You may also be interested in reading about



Enjoy this family friendly nature trail with beautiful city and ocean views




Play right on the stunning City Beach Foreshore with not one but two playgrounds




Dine at the Empire Village Dining Precinct and play across the road at Beecroft Park
We make every effort to ensure all this information is up to date but should be used as a guide only. Events do get cancelled or changed and venues can close without notice. Always follow the links provided for up to date information on an event or activity. If you know of a change or cancellation we've missed then please contact us to let us know.