Claremont Aquatic Centre Features: Outdoor Pools * Splash Pad & Water Adventure Play * Dive Pool * 25m Lap Pool * 50m Lap Pool * Free WiFi * Cafe * Small Playground * Shaded Grassed Areas * BBQ * Under 5's Enter Free
Claremont Aquatic Centre is a unique Perth aquatic centre being one of the few that is all outdoors and it is actually heated through a geothermal heating system that heats the pool to 28deg in winter.  That means that Claremont Aquatic Centre is a great place to swim all year round.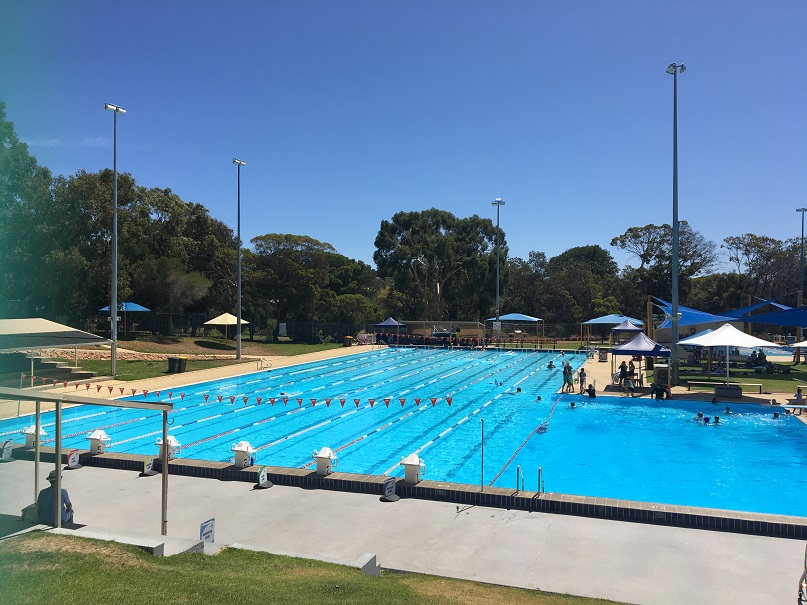 There are two outdoor pools at Claremont Aquatic Centre. One is only 0.95m deep and is used for walking lanes, and has a free swim area also.  This pool is perfect for preschoolers as they can stand and you can do some walking up and down while you supervise them.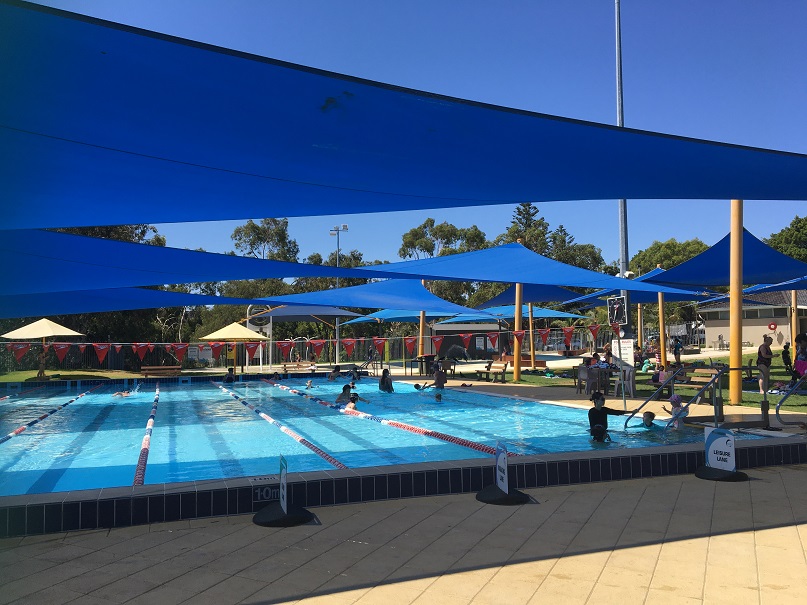 In January 2020 a new splash pad water playground was opened. It includes two sections, a shaded water playground with jet sprays and a 1000 litre mega bucket water dump.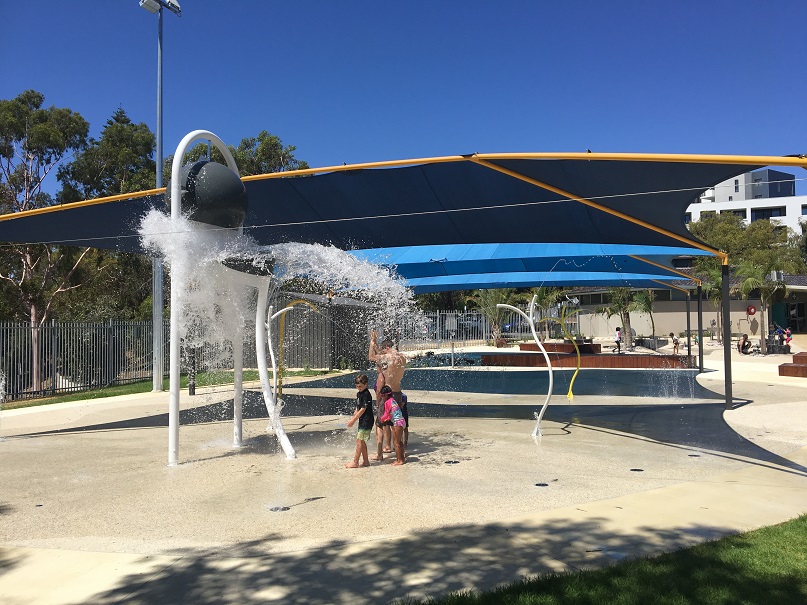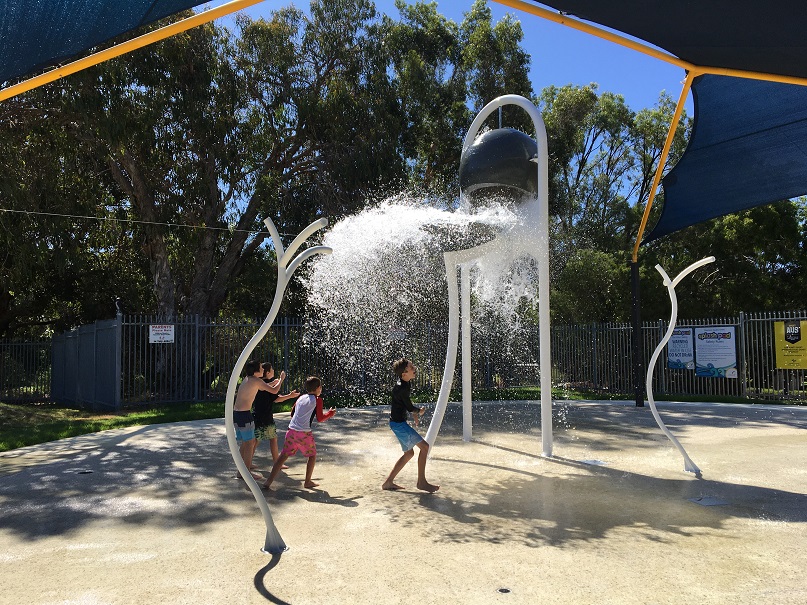 The other section is features interactive water play with a series of water channels, manual pumps, troughs, spouts and divertors that all operate in different ways to challenge motor skills and get them thinking about ,how they manipulate the flow of water. River bed rocks are also located around the area so kids can make their own dams in the channels too.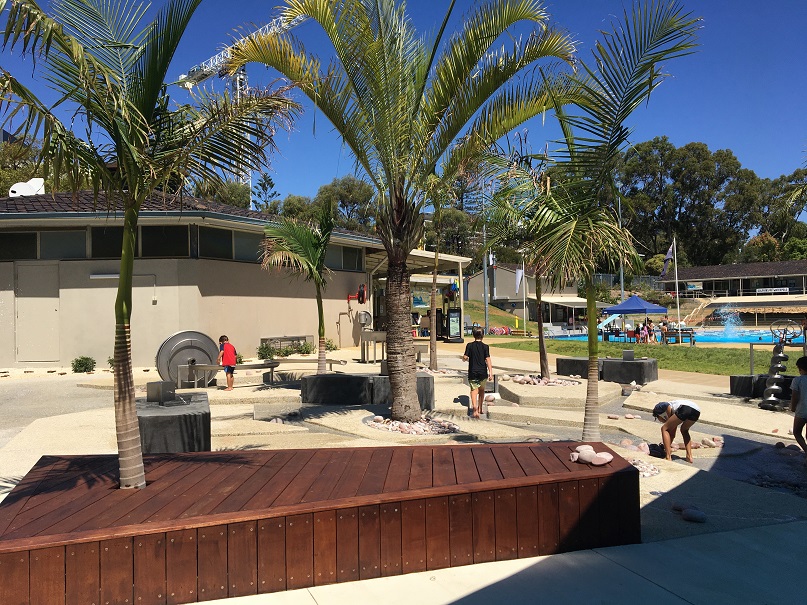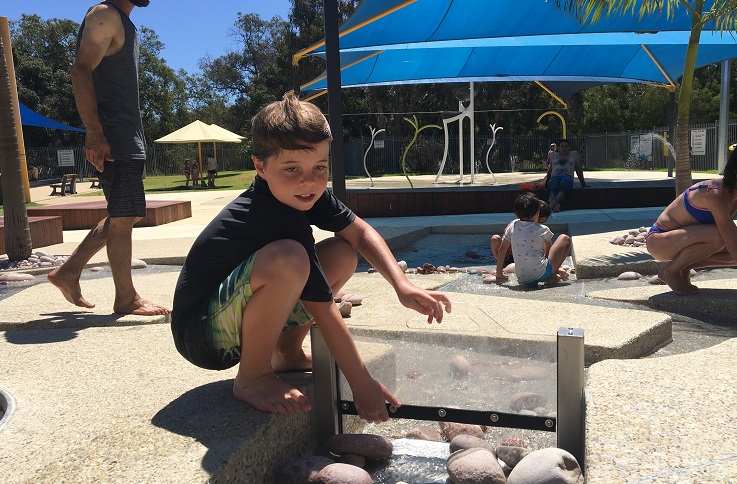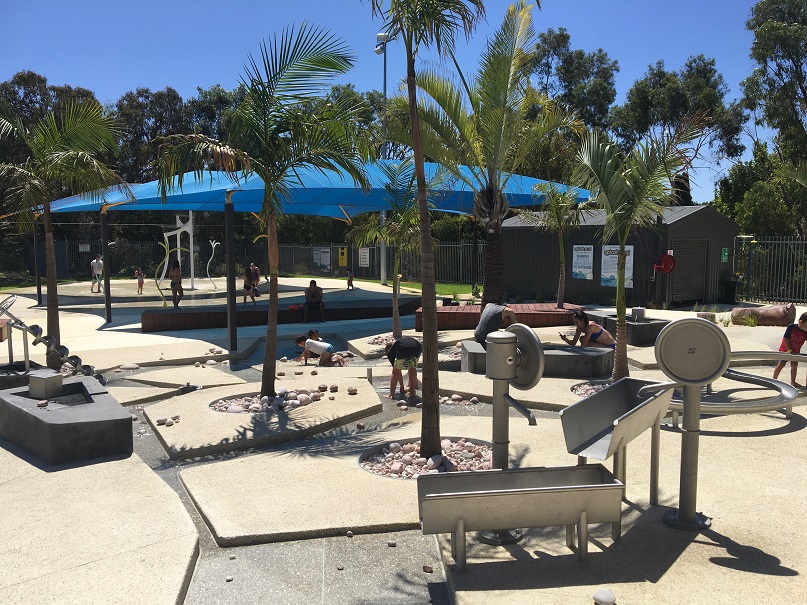 At the top of the interactive water play area is another little splash pad too. This interactive water play area isn't shaded, however palm trees have been planted and should provide good natural shade in years to come.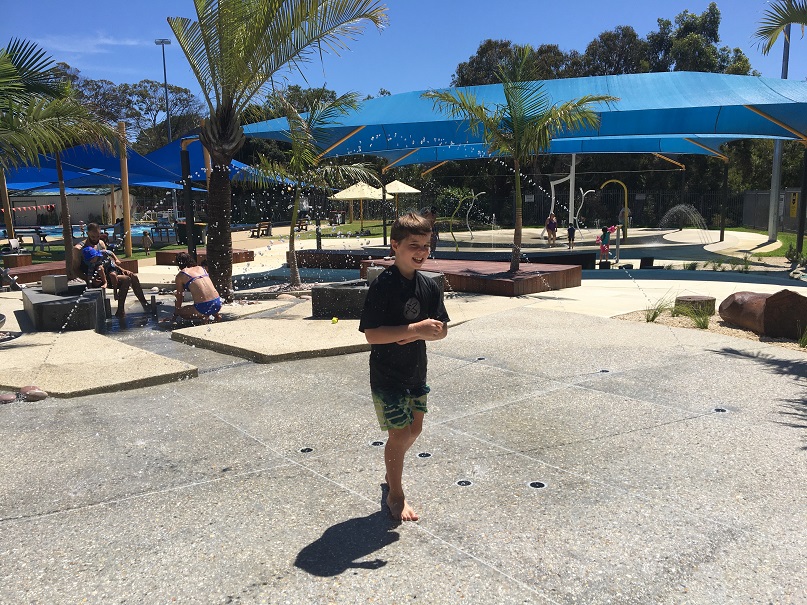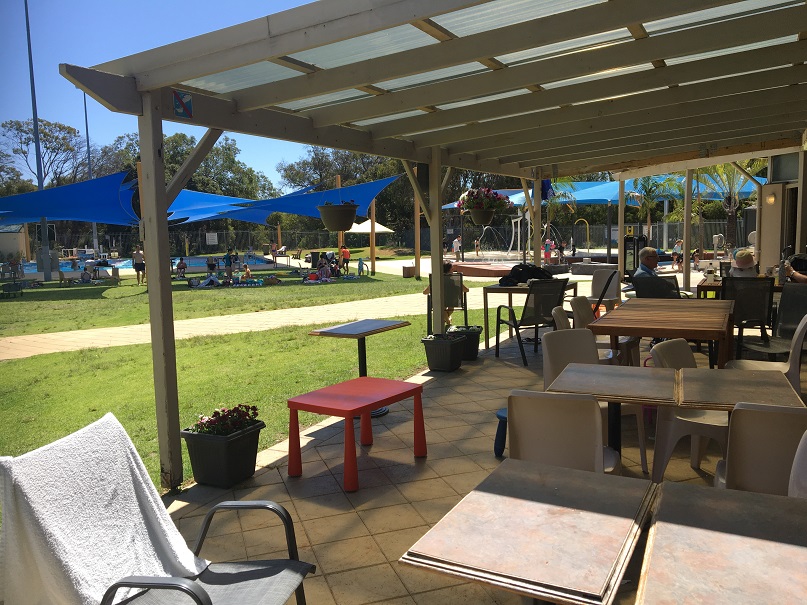 There is a fantastic cafe at Claremont Aquatic Centre and it's not just your average pool side kiosk.  It's called Bilby by the Pool and is run by the Bilby's Burgers that's located just down the road.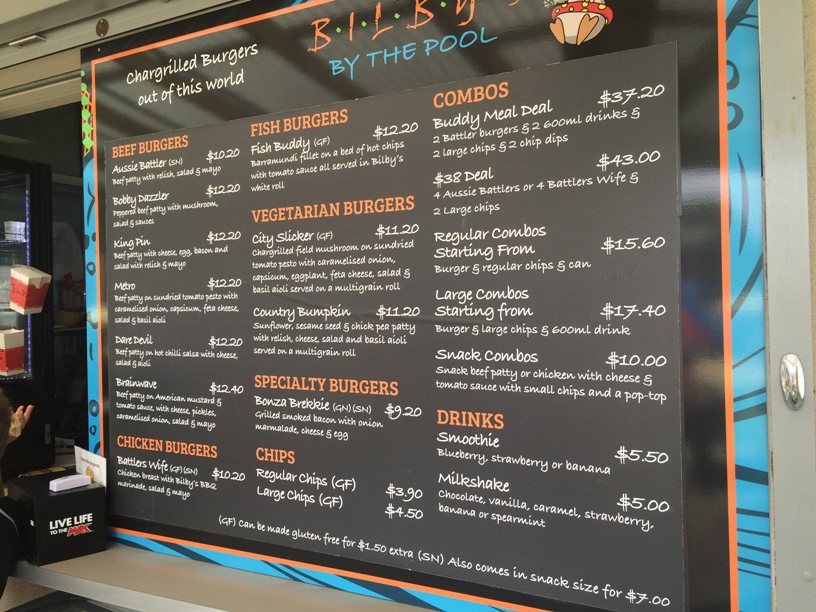 Of course you can bring along your own packed lunch, bbq or snacks to enjoy on the grassed area too.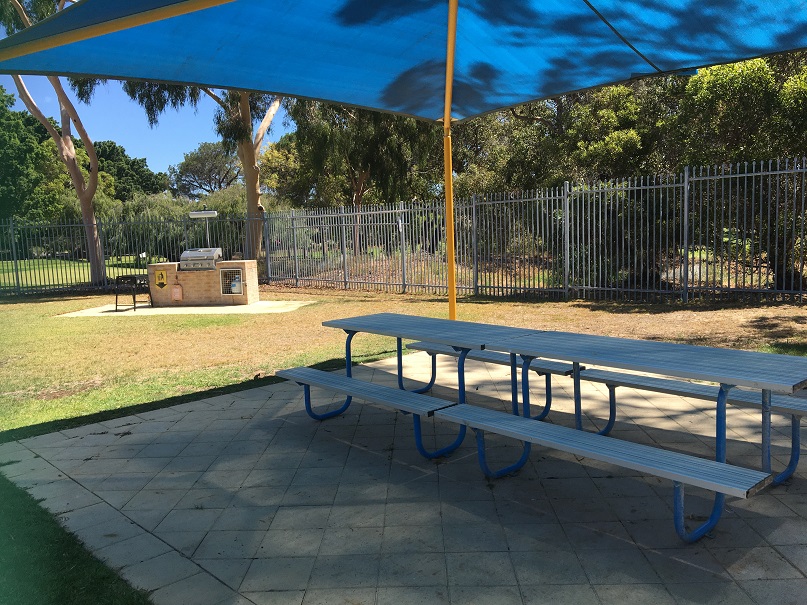 Claremont Aquatic Centre also hosts kids birthday parties and you can enquire about hiring pool inflatables as part of your party package.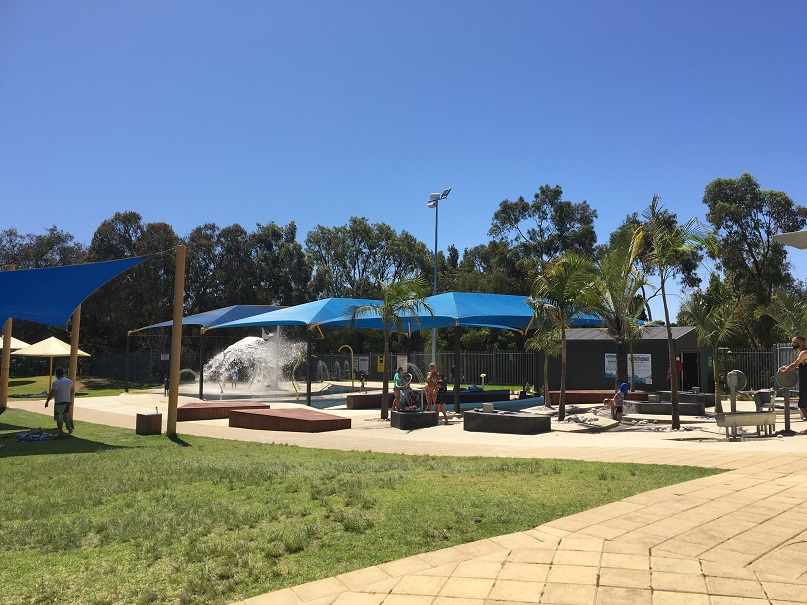 Claremont Aquatic Centre is perfect if you want to enjoy an outdoor swimming and water play experience. There are lots of shaded areas to enjoy a picnic and laze around by the pool, and with the Splash Pad sure to delight little ones in particular, this a great place to meet with friends or hang out as a family on a warm day. With family entry under $20 it's makes for an affordable day out too.
More Information: www.claremont.wa.gov.au
How to Get There:
Review by Kids Around Perth Reporter 10th February 2016. Updated 28th January 2020
Claremont Aquatic Centre Reviews
Leave a Review
---
Back to Water Parks
---
You may also be interested in reading about



Bring your bike and enjoy a play and a ride at the College Park playground and bike pump track




Alfresco dining alongside a little nature play space with lake walk and nature playgrounds nearby




Play and splash all day long at the beautiful and quiet Mrs Herberts Park on the Swan River
We make every effort to ensure all this information is up to date but should be used as a guide only. Events do get cancelled or changed and venues can close without notice. Always follow the links provided for up to date information on an event or activity. If you know of a change or cancellation we've missed then please contact us to let us know.