Core Cider Pickering Brook Features: Open Wednesdays – Sundays | Kids Playgrounds | Restaurant | Kids Menu | High Chairs | No Dogs
Core Cider House located in PickeringBrook, just 35 minutes from the city, is the perfect spot to escape the hustleand bustle, and spend some quality family time together. Core Cider house is afamily business operating amongst the fruit orchards which are almost 80 yearsold. The current owners are the 4 th generation of the family to workon/at the orchard, and they are so passionate about the food and drinks theyare producing it's hard not to fall in love with this place.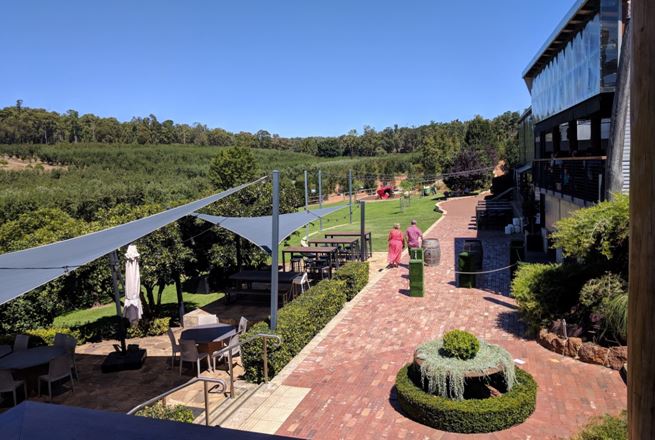 There are two options for dining at Core Cider House. Thereis the restaurant located in the main building with views over the orchard, orthe casual dining area outside on the lawn with shade from the orange trees. OnWednesday to Friday all meals come from the main restaurant even if you aredining outside. The only difference is there is no table service outside andmeals and drinks need to collected via a buzzer system. On the weekend theCider Garden menu is available, offering more casual meal options, which can beordered downstairs (not at the main restaurant). Bookings for the restaurantare highly recommended at all times, however no bookings are required for thecider garden. Both menus are available on the Core Cider House website ( Restaurant and Cider Garden ).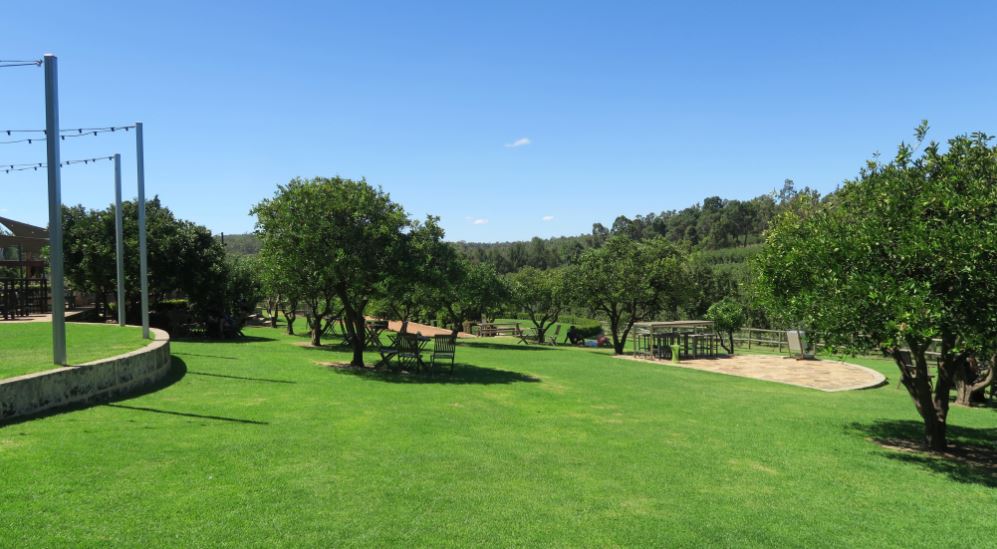 We visited on a Friday afternoon when theweather was perfect (warm, sunny, beautiful weather!) so chose to sit outsidein the cider garden and order from the main restaurant's menu. There are lotsof various table settings to choose from or request a picnic blanket to sit onwhen you order.  I ordered the Steaksandwich ($26) and hubby had the Grilled Fish of the day, and we decided toshare a tasting tray of traditional and premium ciders ($18). For my toddler weordered the kids Fish and Chips ($10) and a fresh apple juice ($4). All thefood was delicious and the portion sizes were generous, both hubby and I werevery satisfied with what we had ordered. The fresh apple juice was amazing andthe best juice I have honestly ever tasted!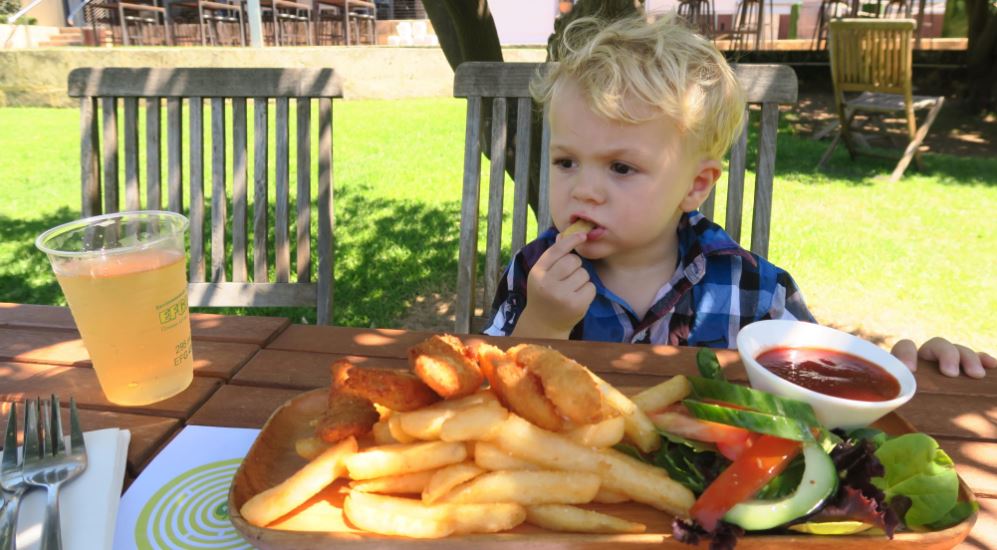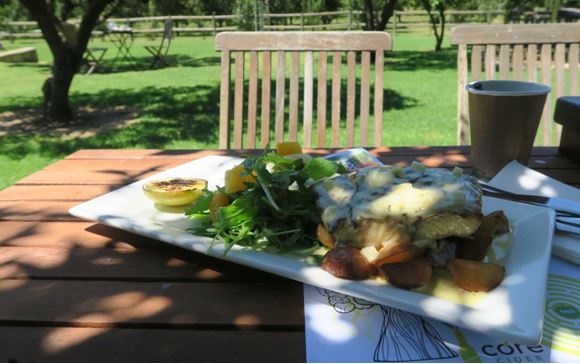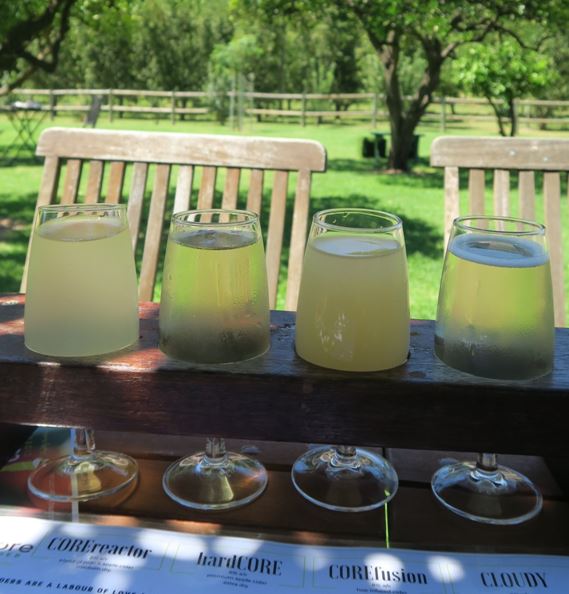 While Hubby and I ate our meals, ourtoddler happily entertained himself by running around on the grass, riding onthe toy cars, and playing at the two playgrounds. At all times he was withinour line of sight, and it made it such a nice and relaxing lunch – how oftencan you say that when dining out with kids?!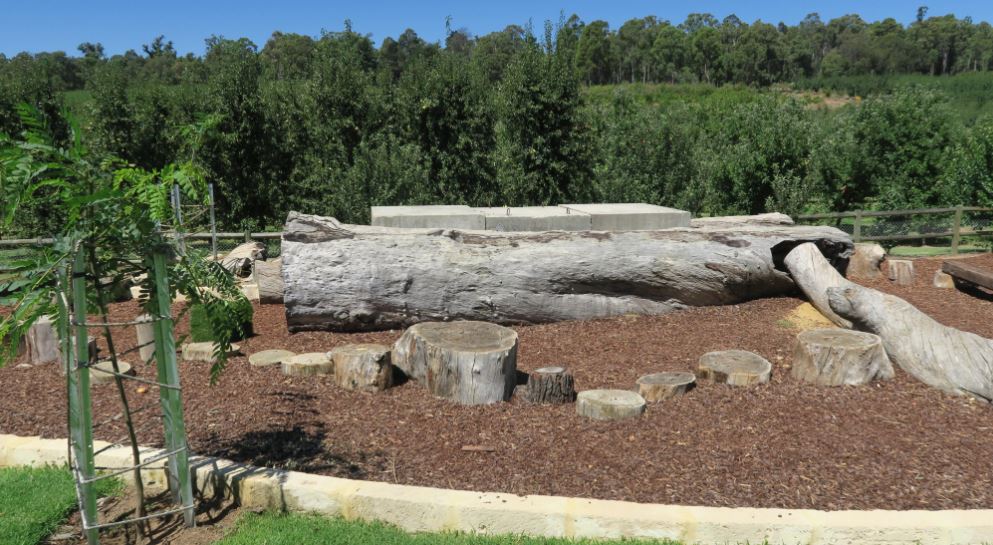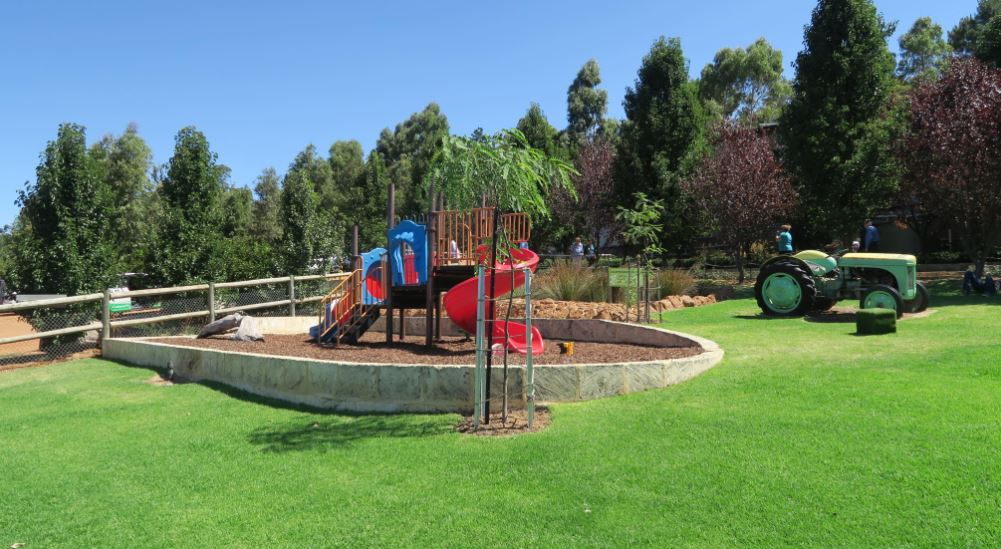 The nature playground features a few logs,wood planks and a large cement tunnel. Right next to it is a small traditionalplayground with two slides. Be warned though, kids left unattended at theplayground will be given a double espresso and a free puppy! On the other sideof the cider garden there is also a small sandpit for the kids to enjoy.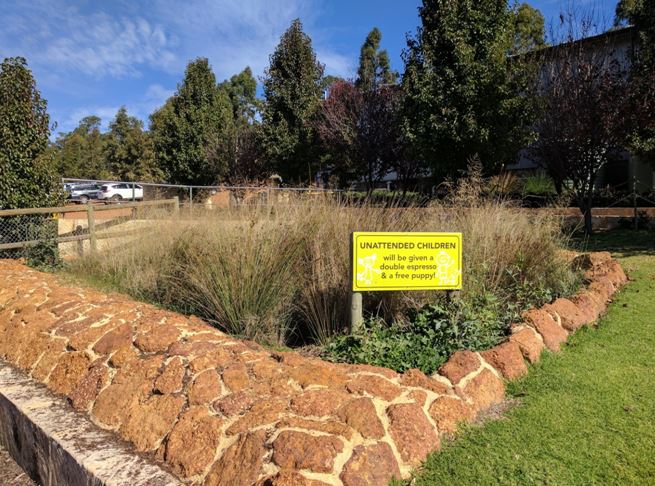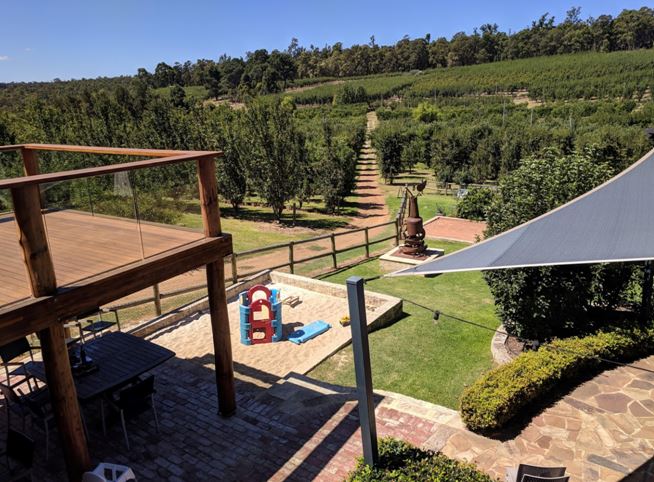 There are quite often special eventsrunning at Core Cider House so keep an eye on their website to find out what'shappening. Every Sunday (October – April) there is live music in the Cider Garden from 1-4pm. Core Cider often run apple picking events too.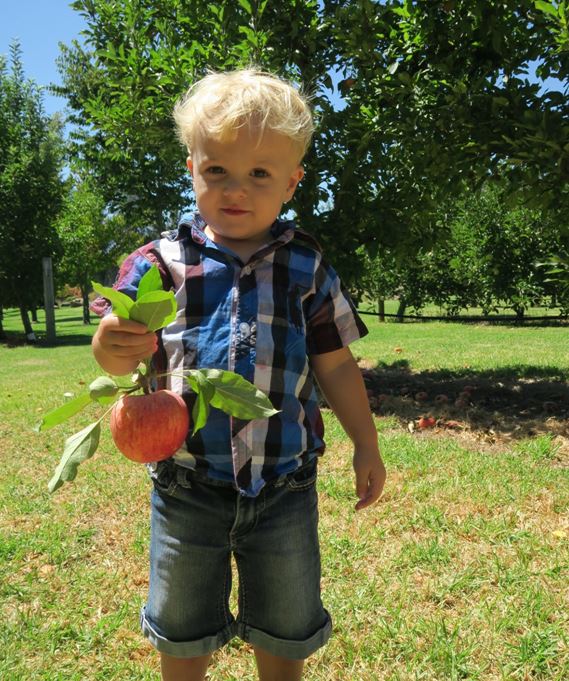 If you are looking to escape to the Perth Hills, Core Cider is the perfect destination to soak up the fresh country air, relax over a cider, enjoy a meal and let the kids play.
More information: www.corecider.com.au
How To Get There:
Review by Kids Around Perth Reporter Candice, 10th March 2018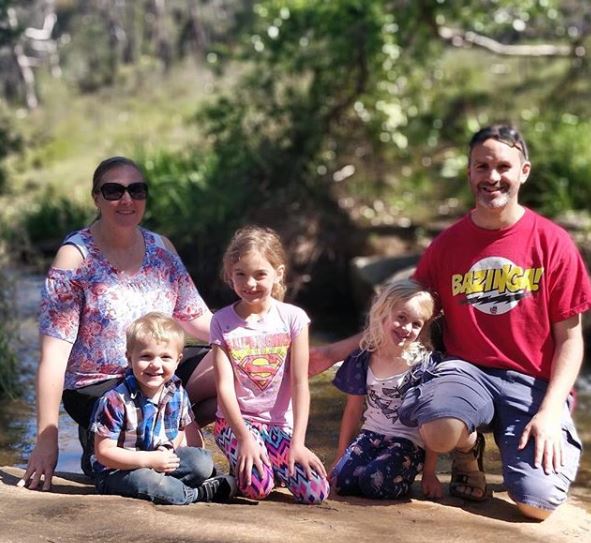 Candice Kocken – Kids Around Perth South of the River, Hills & Events Reporter / Mum of 3 kids.
Candice is a Mum of 3 who loves cooking, sewing and taking her kids out to explore our beautiful state of WA. Follow Candice and her adventures @uncannymum on Instagram.
---
Back to Restaurants , Things To Do in the Perth Hills in the Holidays , Home
---
You may also be interested in reading about



See our guide for Things to do in the Hills this school holidays. Find out what's on in the Hills, so you can enjoy a day out in the hills this school holidays




Play at this old train station that has been turned into an awesome park in the hills for train love kids




Head to the hills for a day out out of water slide action this summer!
We make every effort to ensure all this information is up to date but should be used as a guide only. Events do get cancelled or changed and venues can close without notice. Always follow the links provided for up to date information on an event or activity. If you know of a change or cancellation we've missed then please contact us to let us know.