CY O'Connor Beach Playground North Coogee Features: Playground | Beach Access (Dog Exercise Beach) | Picnic Shelters | No Toilets or BBQs | Shared Bike/Walk Path
The CY O'Connor Beach Playground is located at the northern end of the CY O'Connor Reserve and features a SS Wyola steam tug inspired playground overlooking North Coogee Beach.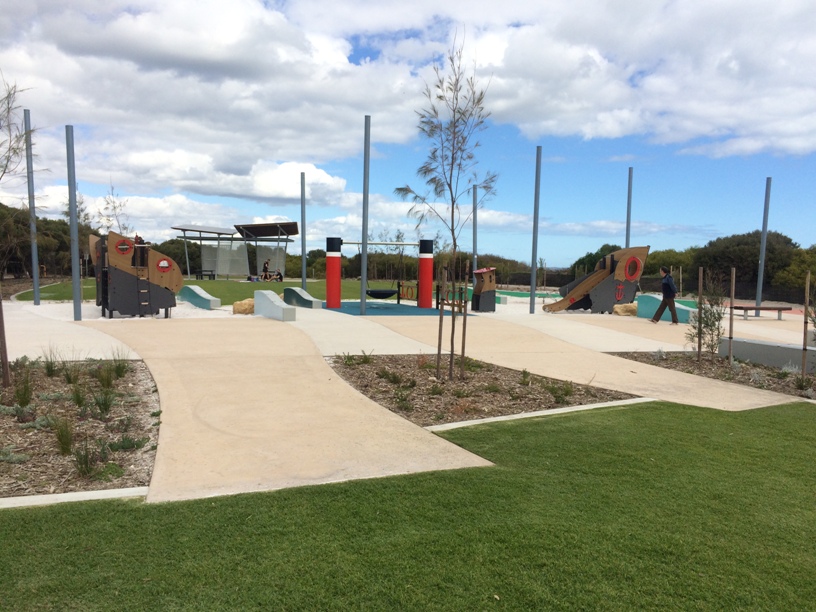 The playground isn't huge and features steam tug shaped play equipment in two different main sections. One section, the stern of the steam boat features a platform that is accessed by rope ladders and a rope net with a ship steering wheel on the top so kids can be captain of the helm of the ship, with at talk pipe so they can also speak to the "deckhands" below.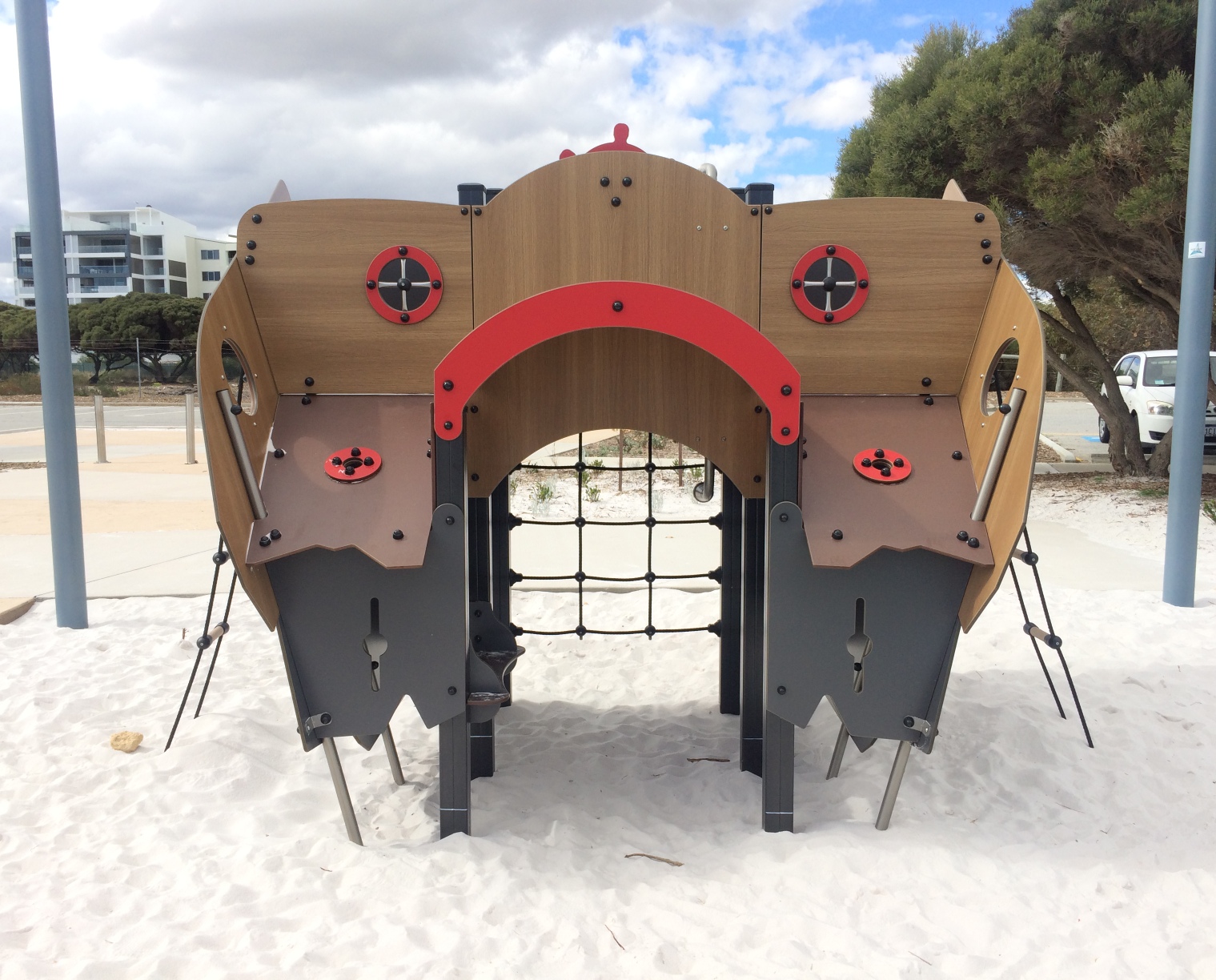 In the middle are two chimney stack posts that resemble those of the SS Wyola and also support the large bird nest swing. There is also a small captains cabin here at ground level so kids of all ages can play the role of the ships captain.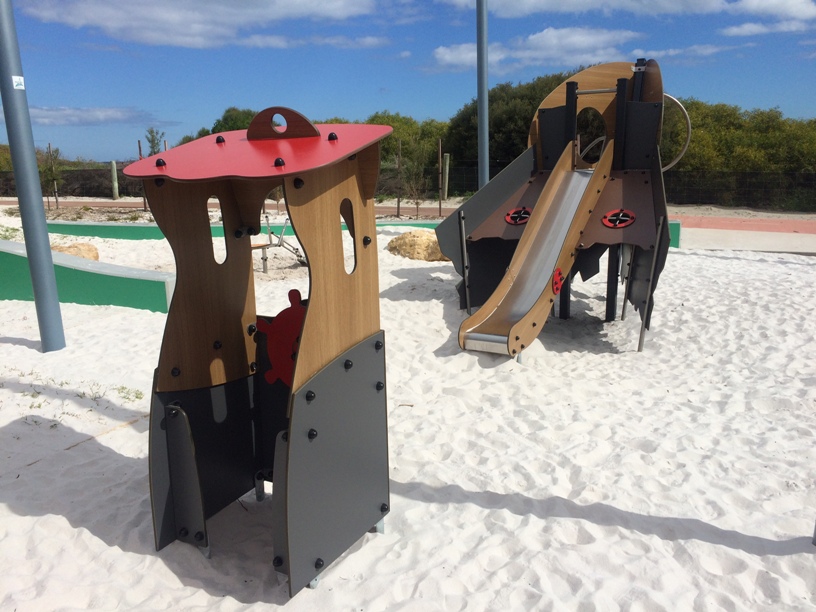 The second main play structure, the bow of the steam tug, presents a ladder climb, through a port hole to access the top of the slide. Alongside this is a mini sand digger.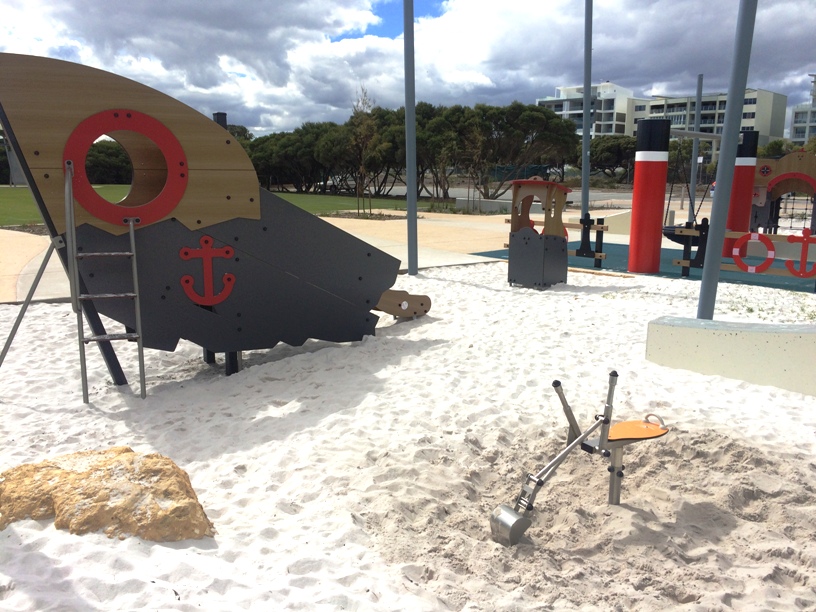 For younger ones however we love the wide path that runs alongside the playground and through the middle of the grassed area, this is perfect for kids to ride their scooters up and down.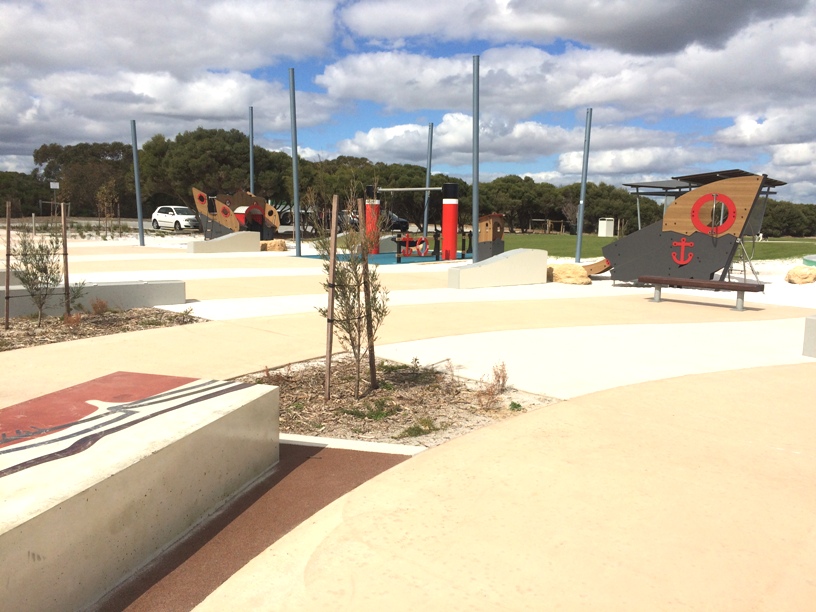 Because the play structures required ladder or rope climb access we recommend this park for kids around 3yrs + that are confident with climbing independently.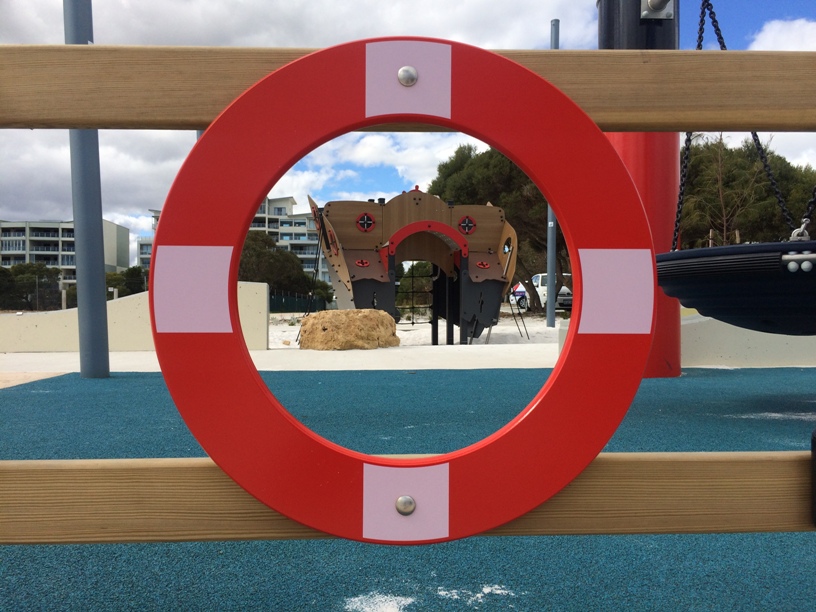 The playground is nicely located on a grassy reserve with direct access to the beach in front (note: on our visit the main beach access was closed due to erosion but could be accessed by walking a little north or south to the next entry). There are two shelters on either side of the playground, however there are no toilets or BBQs. Dogs are allowed on a lead on the grassed area but must not go into the playground area.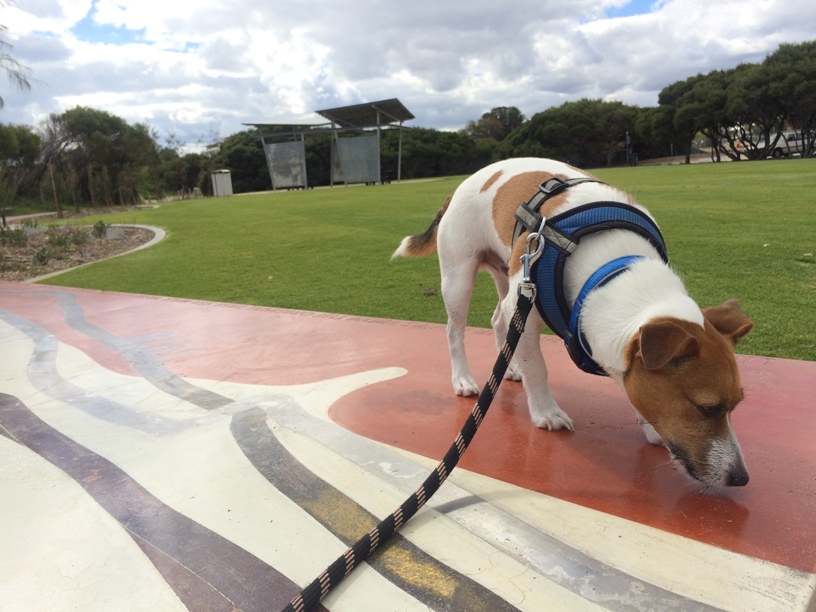 CY O'Connor Beach is a designated off the lead dog exercise beach. It's a sandy beach and extends across the length of the reserve and beyond in both a north and south direction.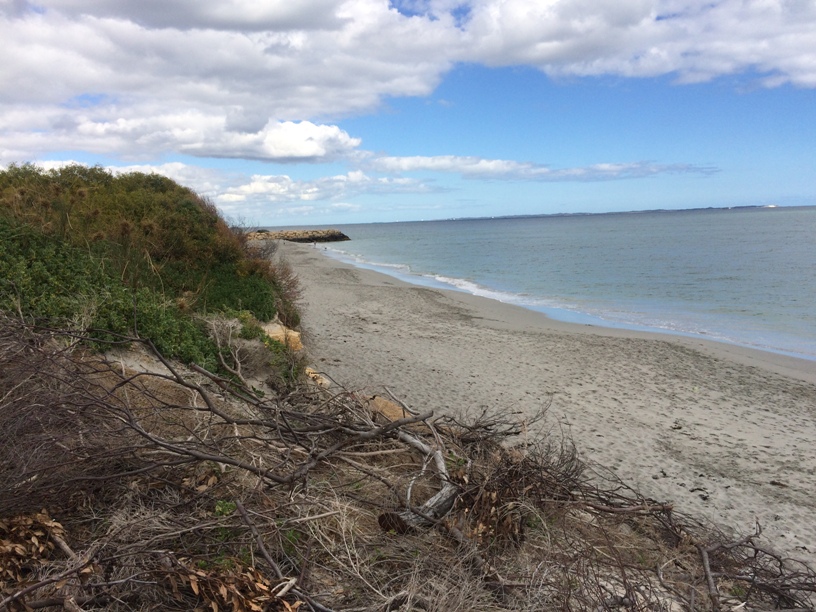 If you are looking to enjoy a beach side play on a warm sunny day, you will love CY OConnor Beach Playground and Reserve – you could easily spend the day away lazing on the lawn, playing at the playground and enjoying a swim at the beach. South Beach Cafe is just a short walk or drive north of CY OConnor Beach so you can grab a coffee to go or dine in before or after a play. There is a shared walk/bike path from the playground to South Beach so you can walk, scooter or ride there.
How To Get There:
Review by Kids Around Perth Reporter Lauren, 25th August 2017
CY OConnor Beach Playground North Coogee Reviews
Leave a Review
---
Back to Playgrounds
---
You may also be interested in reading about



A beach paradise for the whole family at the Port Coogee Marina




Family fun at Coogee Beach with a jetty., two water slide pontoons and a protected swimming area




Picnic, BBQ and play and this big reserve right alongside the beach in the John Graham Recreation Reserve
We make every effort to ensure all this information is up to date but should be used as a guide only. Events do get cancelled or changed and venues can close without notice. Always follow the links provided for up to date information on an event or activity. If you know of a change or cancellation we've missed then please contact us to let us know.