DFO Perth Features: Direct Factory Outlet | Food Court | Kids Play Area | Parents Rooms | Charging Stations | Free WiFi | Paid Parking
The DFO Perth is located close to the Perth airport and is your one stop direct factory outlet shopping precinct, with a huge variety of fashion, sporting, homewares and lifestyle stores complete with food hall and kids play area for the perfect family shopping experience or outing.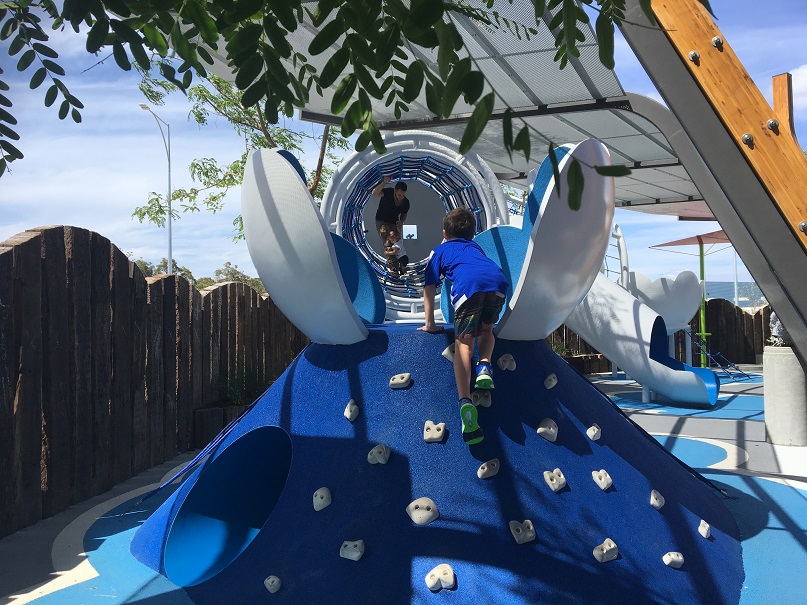 Some of the big names at the DFO Perth include Tommy Hilfiger, Polo Ralph Lauren, Bonds, Calvin Klein and Lindt. Families will love children's clothing stores that include Ollie's Place, Osh Kosh, Cotton On and more.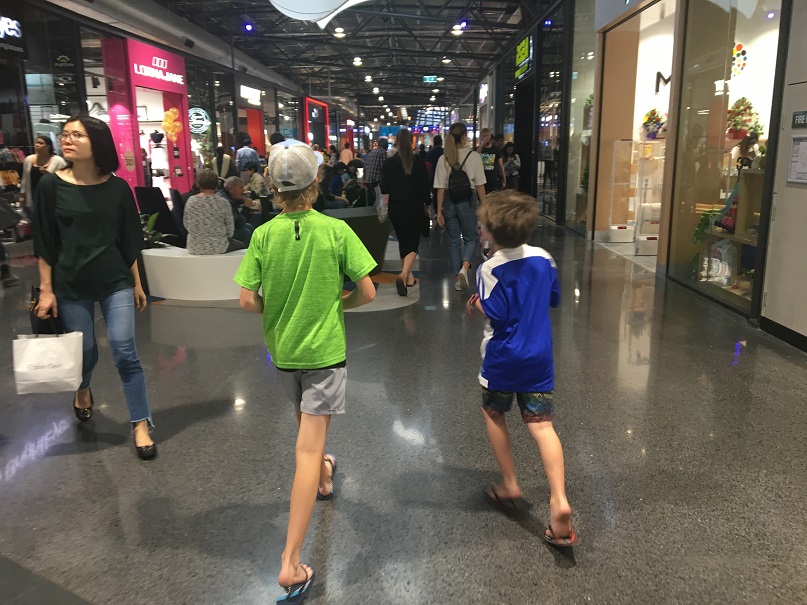 We loved looking in Under Armour, Jim Kidd and New Balance to find the kids a new pair of sneakers each.
And hitting up the AFL Store for some 2018 West Coast Eagles Premiership gear.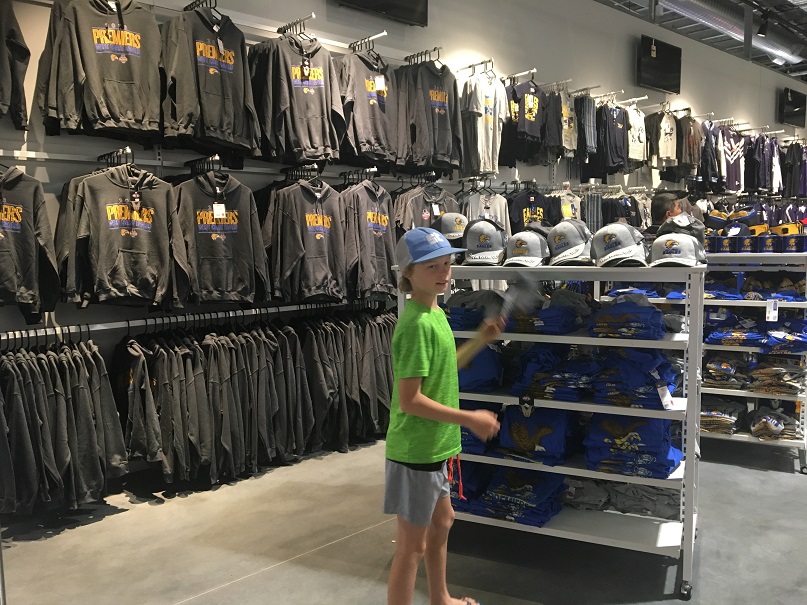 And we couldn't resist a visit to the Lindt Chocolate store. We have never seen so many chocolates and Lindt flavours all in one place! You can choose a gift box and fill it with a mix of your favourite flavours. Also a great gift for the chocolate lover.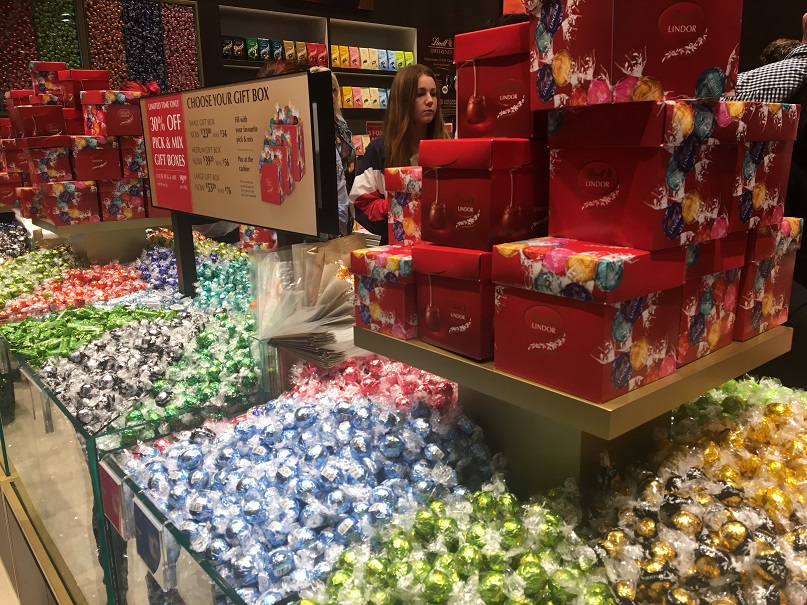 Of course you can't go shopping without working up an appetite, so there are lots of food options to choose from in the food court, including Subway, Sushi Sushi, Mad Mex, Boost Juice, Mumbai Rocks and more. Don't worry coffee lovers you can get your fix at Haymarket or Manccinetta.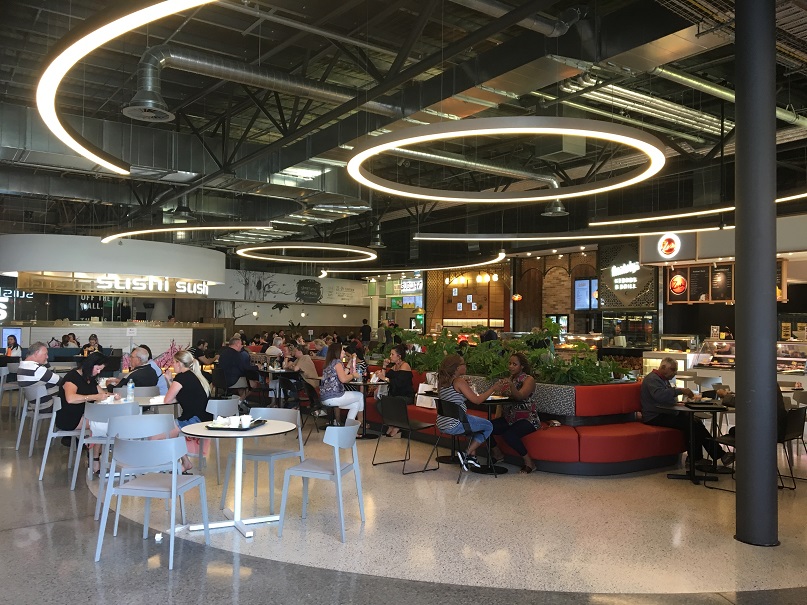 Outside the food court is a enclosed play area with an aeronautical theme (being close to the airport, makes sense right??!). It's enclosed with glass panelling and gate but is an open air play area, with good shade above all on a soft fall surface.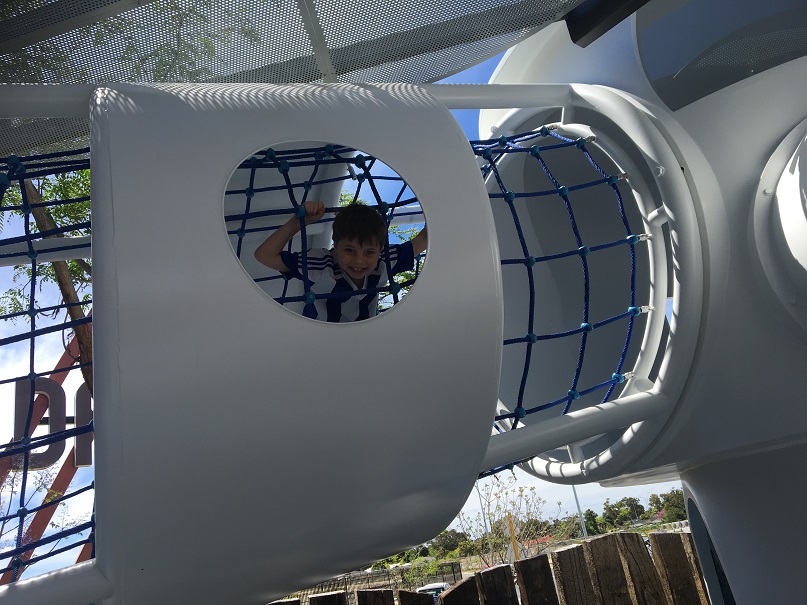 The playground features sensory play with musical instruments, talk tubes and hands on wall games in what looks like a giant jelly fish, plus a giant ride on bird (there was debate as to whether it was a bird or a plane but the kids are calling bird).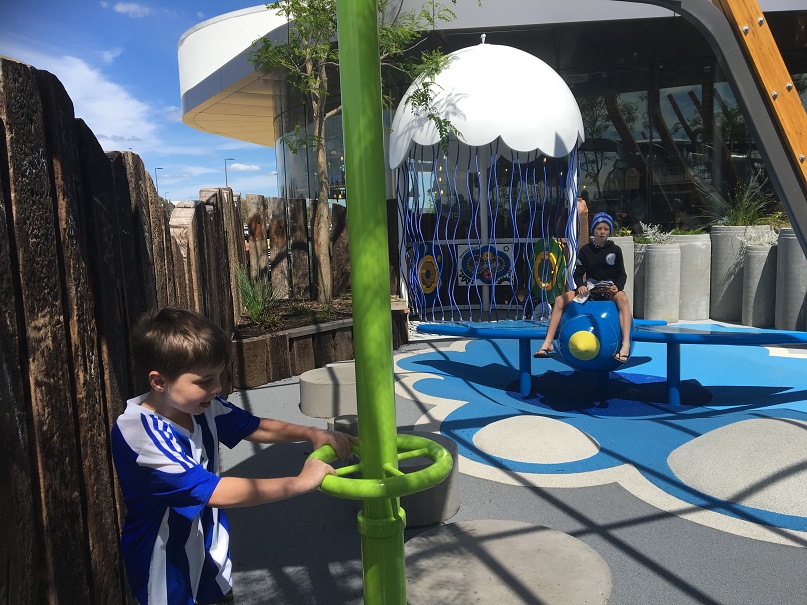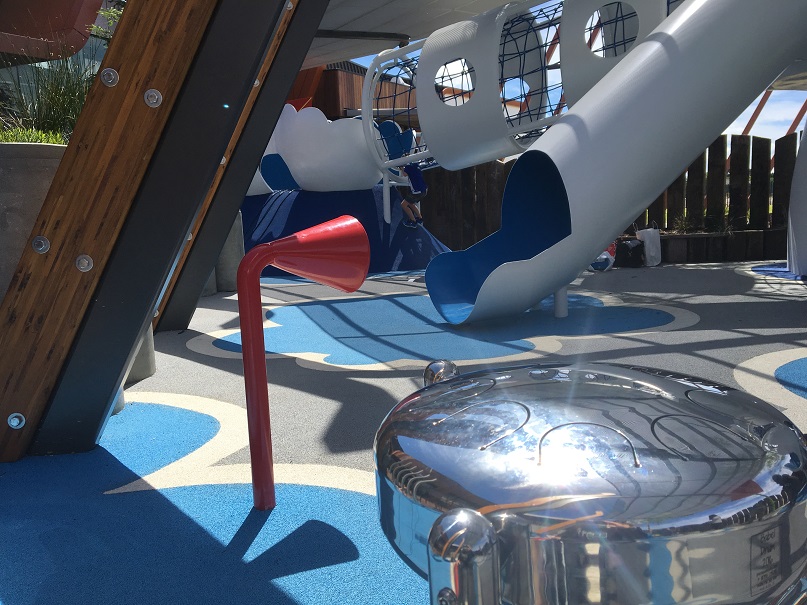 You can enjoy your food and coffee alongside the play area in full view of the play area (just ensure food and drink is not taken into the play area). There are a few tables in the shade alongside the play area but it's mostly not covered so best to be enjoyed on a fine day.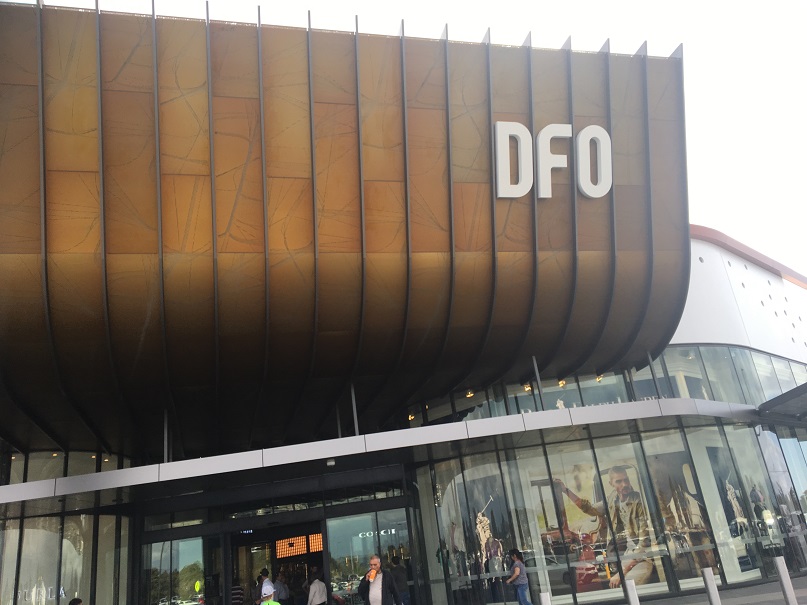 The DFO Perth is not just a shopping precinct, it's a fun family outing and with a state of the art parent's room, free WiFi, charging stations, food court, play area and comfy seating around the centre, there is everything you need to get your shopping fix and enjoy a fun outing out with the kids.
More information : www.dfo.com.au
How To Get There
Review by Kids Around Perth Reporter Lauren, 8th November 2018
---
Back to Family Friendly Shopping Centres
---
We make every effort to ensure all this information is up to date but should be used as a guide only. Events do get cancelled or changed and venues can close without notice. Always follow the links provided for up to date information on an event or activity. If you know of a change or cancellation we've missed then please contact us to let us know.