Regal Theatre Subiaco, Saturday July 15th & Sunday July 16th – Please note this event has been postponed until further notice
Allaboard the Dinosaur Train – it's on itsway to your station!
Direct from the USA, DinosaurTrain Live – A Rainforest Adventure , is sure to inspire and delight youngfans by bringing the popular ABC Kids TV show to life. The tour hits Australiaacross the June / July school holidays, so make sure you hop on board withyour little ones to experience this exciting, colourful and fun show with yourfavourite characters including Buddy, Tiny, Shiny, Don and more.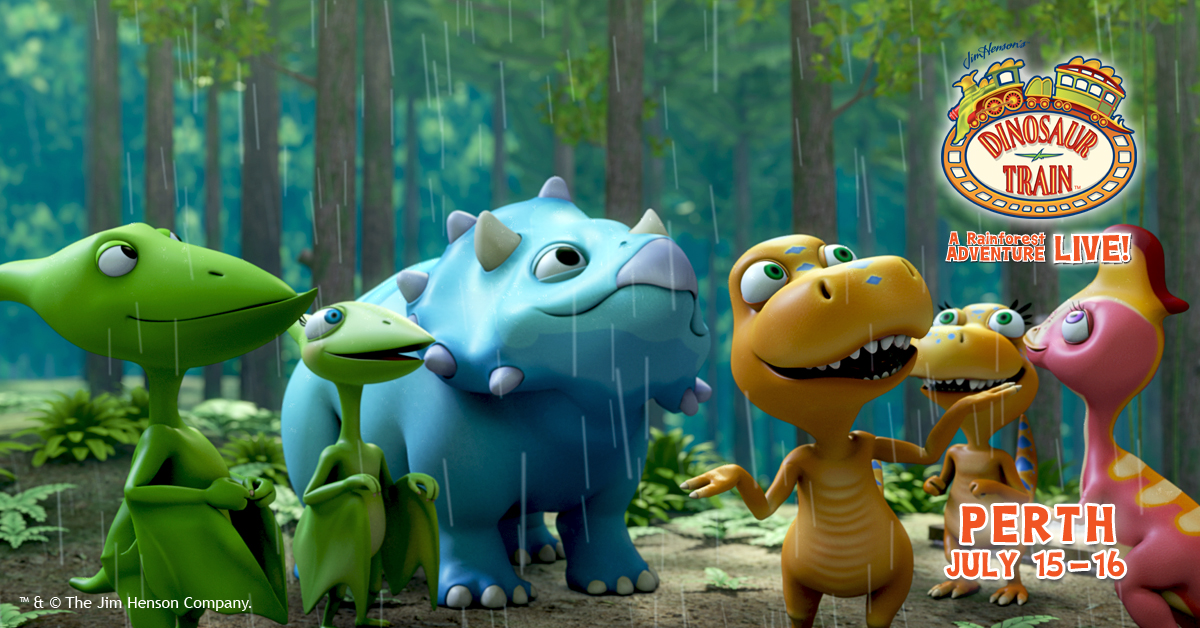 Dinosaur Train Live – A Rainforest Adventure will see your dinosaur favourites dance and sing their way through the deep canopies of tropical trees as they explore and discover all the beautiful plants, animals and different levels of the ecosystem.
Dinosaur Train Live promises to be a colourful, thrilling and exciting adventure for the whole family, larger than life and live on stage with all the famous Dinosaur Train characters in this first-class production.
The show will not only be highly ethralling and a lot of fun, it also promises to be highly educational. Dinosaur lovers will be truly in their element as they get to apply scientific thinking as they discover new types of dinosaur species, compare and contrast dinosaurs to today's creatures and embrace the living sciences of palaeontology and natural science.
Based on input from palaeontologists, science educators and early childhood education experts, Dinosaur Train promotes critical thinking skills for pre-schoolers based on an engaging and creative curriculum.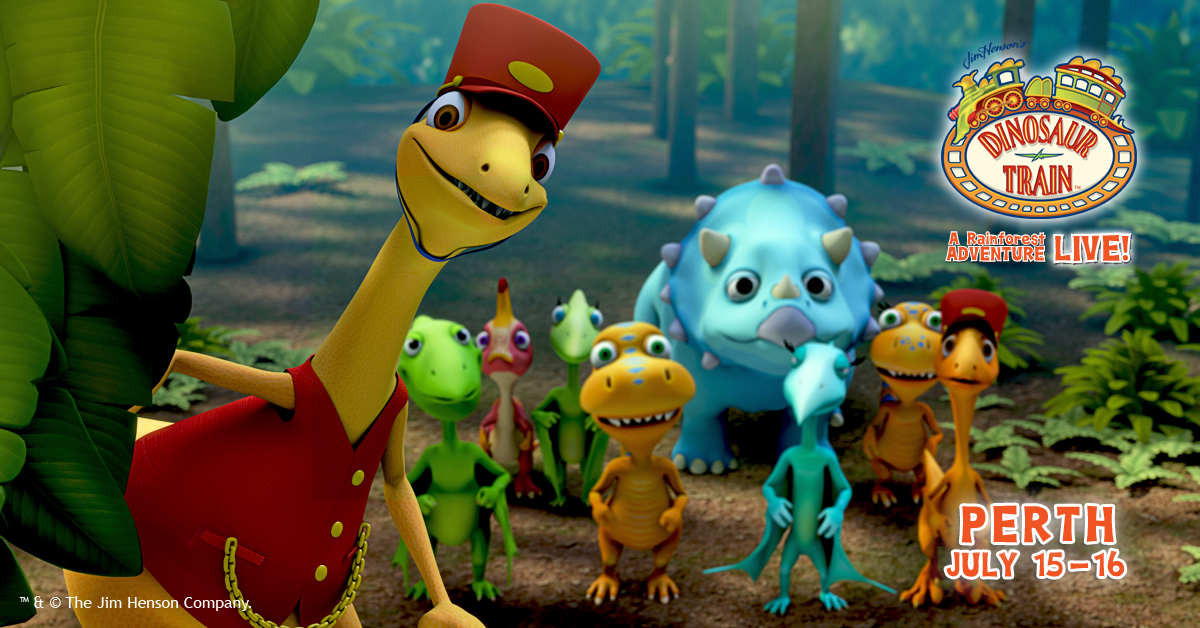 Dinosaur Train Live – A Rainforest Adventure is aimed at kids ages 3 to 6 and is designed with pre-schoolers in mind. The show has lots to keep them captivated and entertained throughout.
Dinosaur Train Live – A Rainforest Adventure will be stopping at all major cities in Australia. There will be three performances on each day at 10am, 1pm and 4pm. Tickets from $39.90 plus fees. Children under 2 who will not occupy a seat can attend at no charge.
To book your tickets for Dinosaur Train Live – A Rainforest Adventure, July 15th & 16th at the Regal Theatre, visit http://premier.ticketek.com.au
We make every effort to ensure all this information is up to date but should be used as a guide only. Events do get cancelled or changed and venues can close without notice. Always follow the links provided for up to date information on an event or activity. If you know of a change or cancellation we've missed then please contact us to let us know.