Dutch Inn Playground South Cottesloe Features: Playground | Picnic Tables | Water Fountains | Showers | Beach Access | Shared Path | Bike Racks | No Toilets | No BBQs
The Dutch Inn Playground, located on the foreshore of the Dutch Inn Beach South Cottesloe, was upgraded in late 2021 to include a ship themed play structure, ninja style obstacle course and nature based play.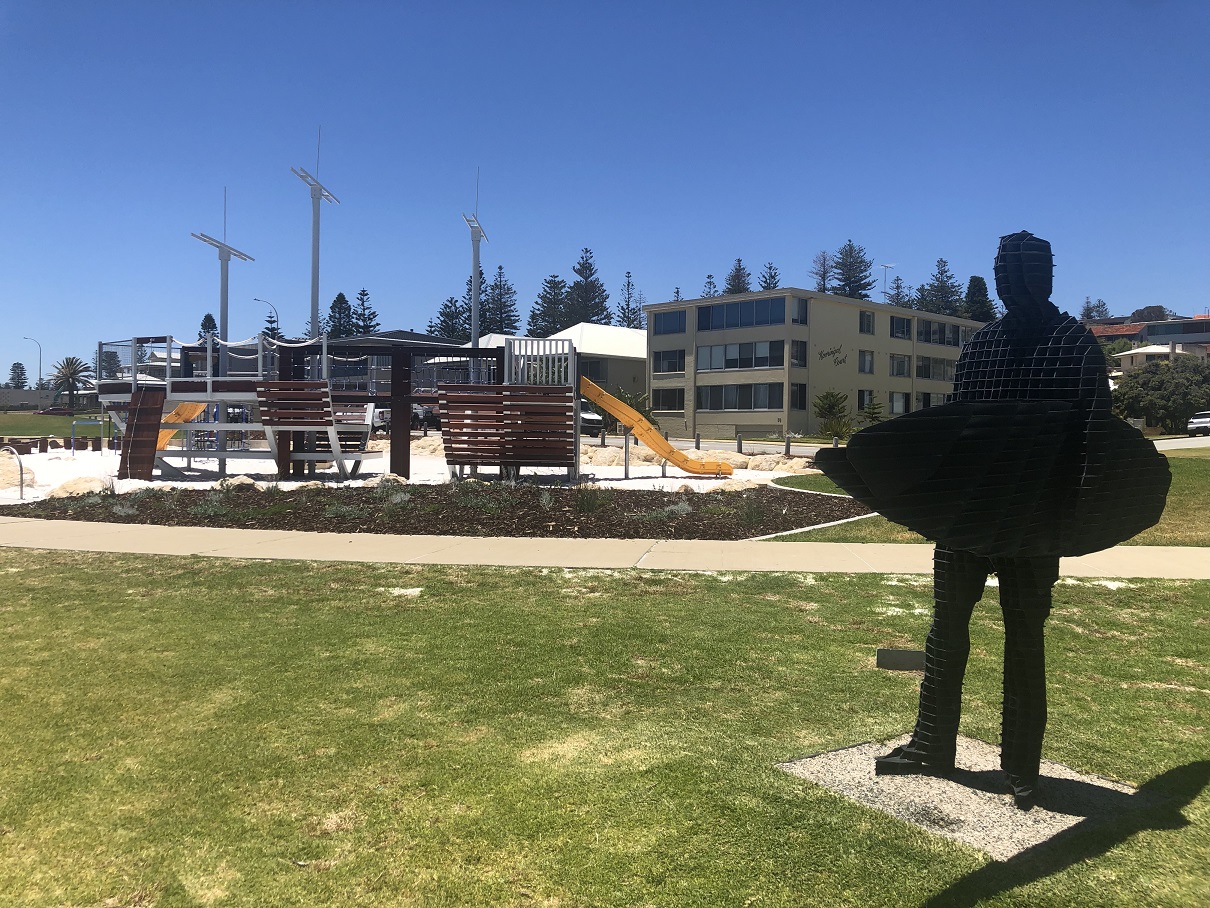 This playground makes excellent use of a relatively small space to provide a mix of creative play and physically challenging play all with the beautiful Dutch Inn Beach Cottesloe backdrop.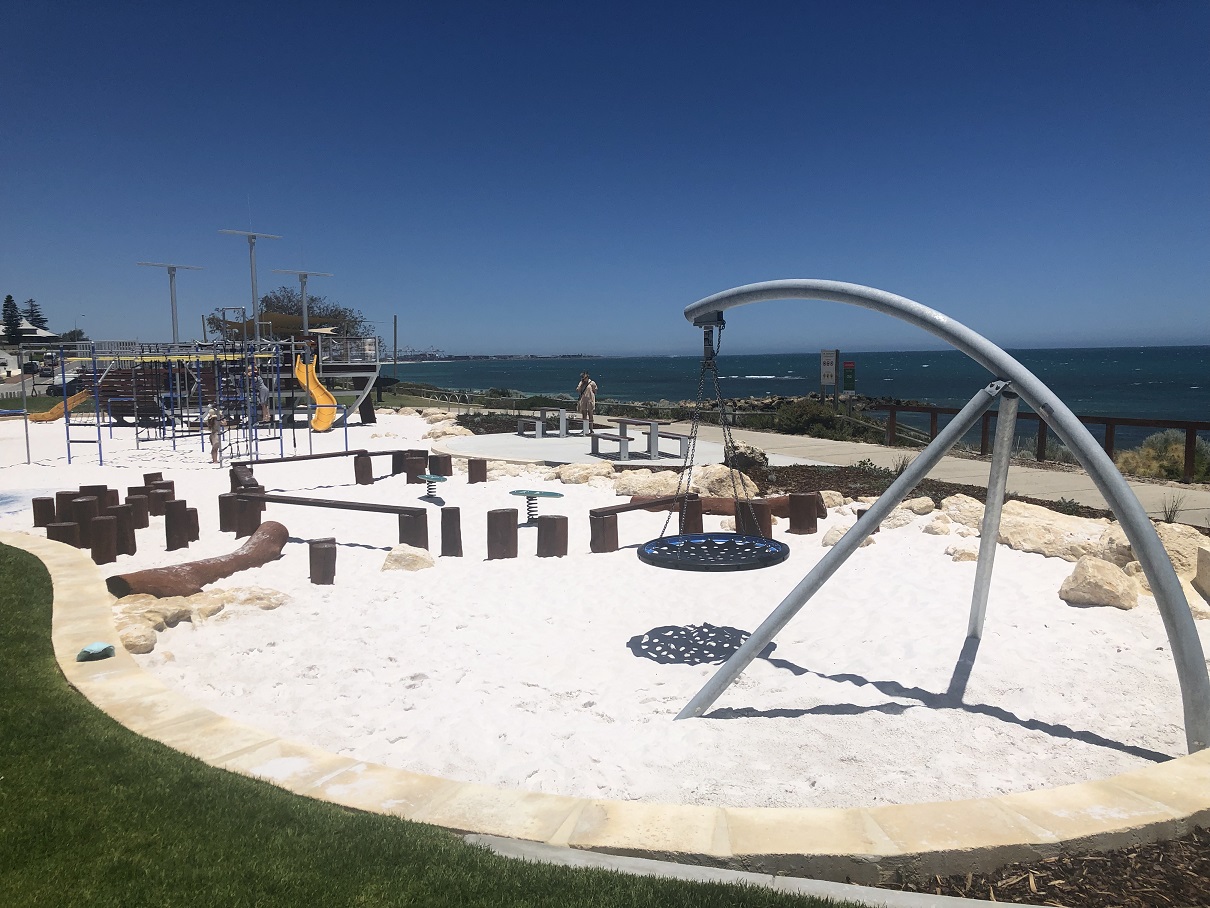 The boat shaped play structure named "Warton's Wreck" (named after the Elizabeth that ran ashore in 1839 where parts of the wreckage can still be seen on the beach at the end of Warton Road) can be accessed via the multi level decks and various cargo and rope climbs and features a couple of slides back down. On top are various levels of decking as well as a rope bridge and incredible views of the Cottesloe coastline.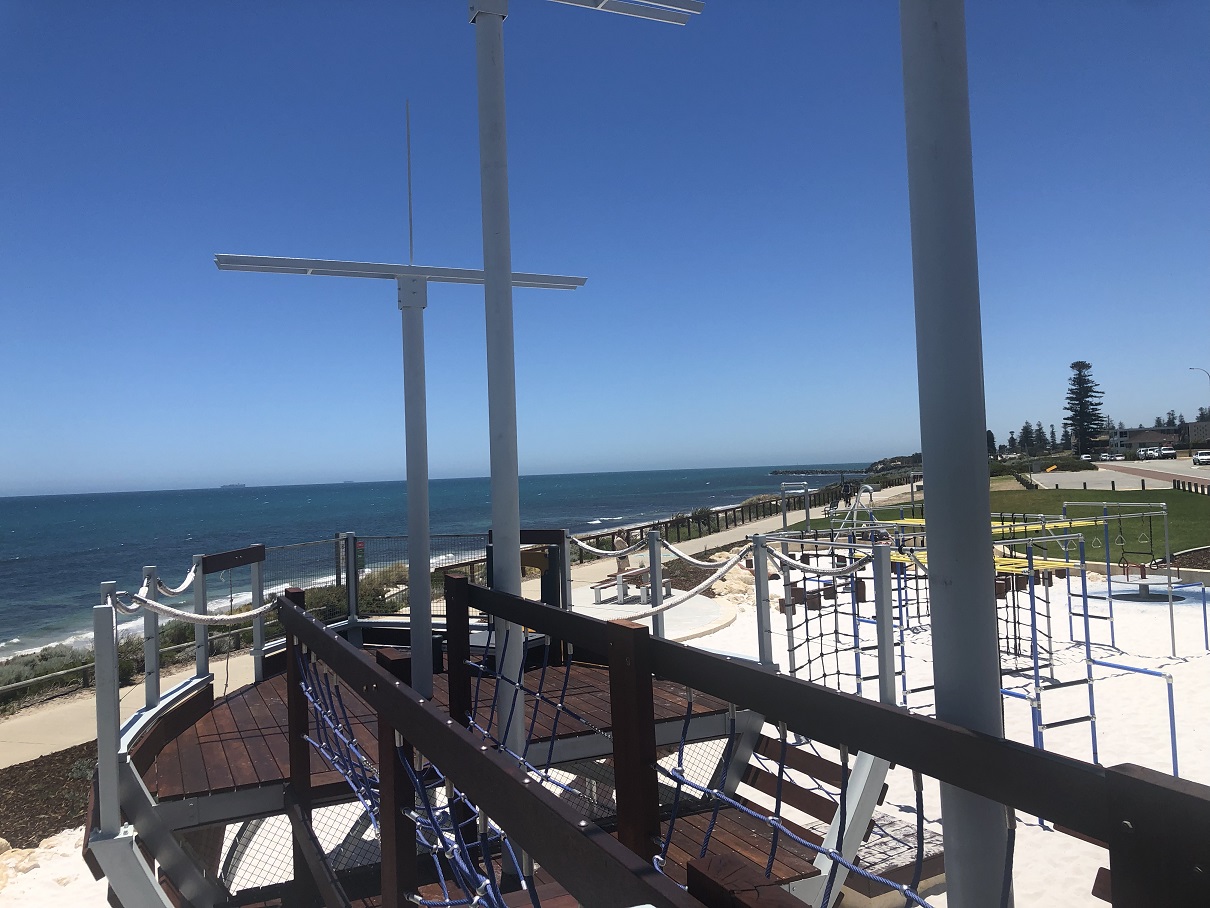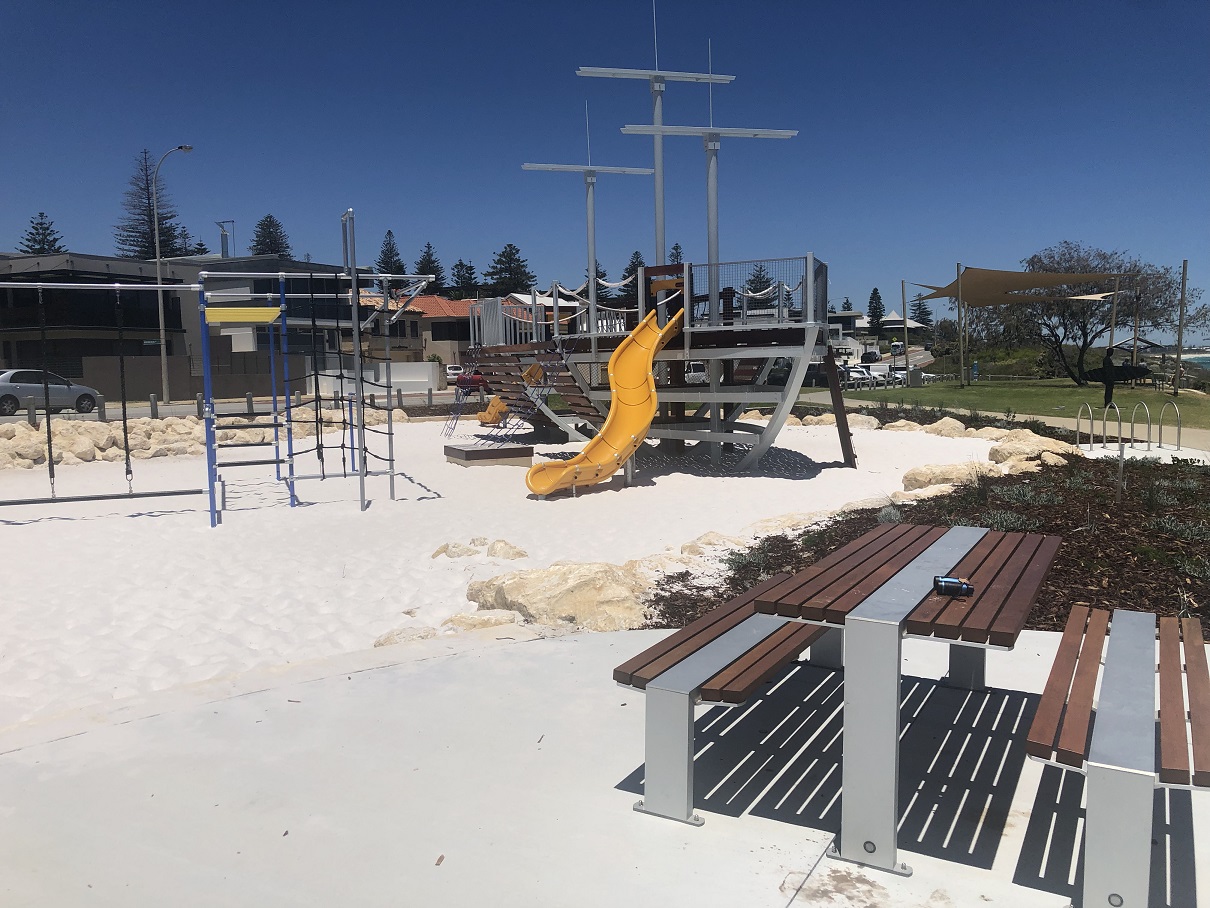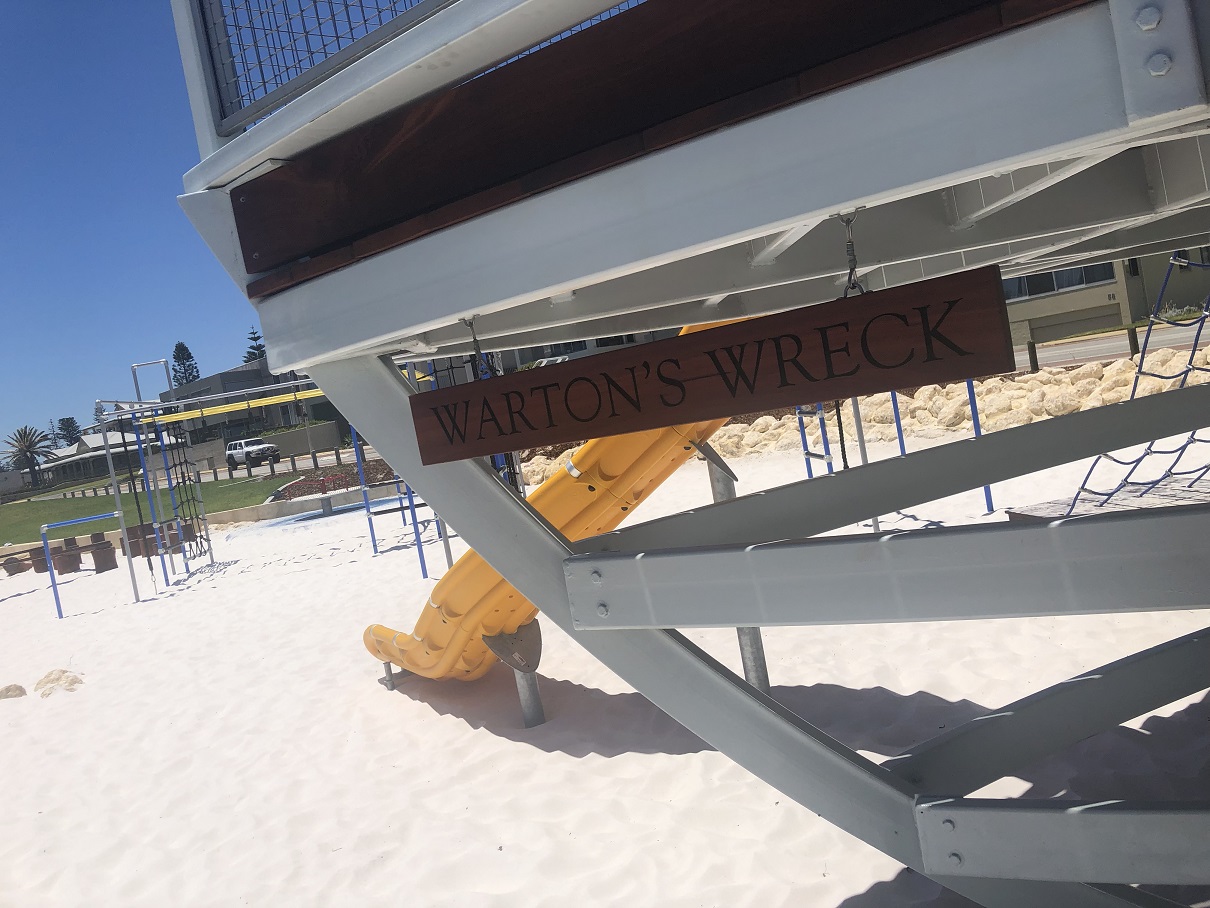 The obstacle course alongside the ship playground is totally ninja style with monkey bars and rope challenges.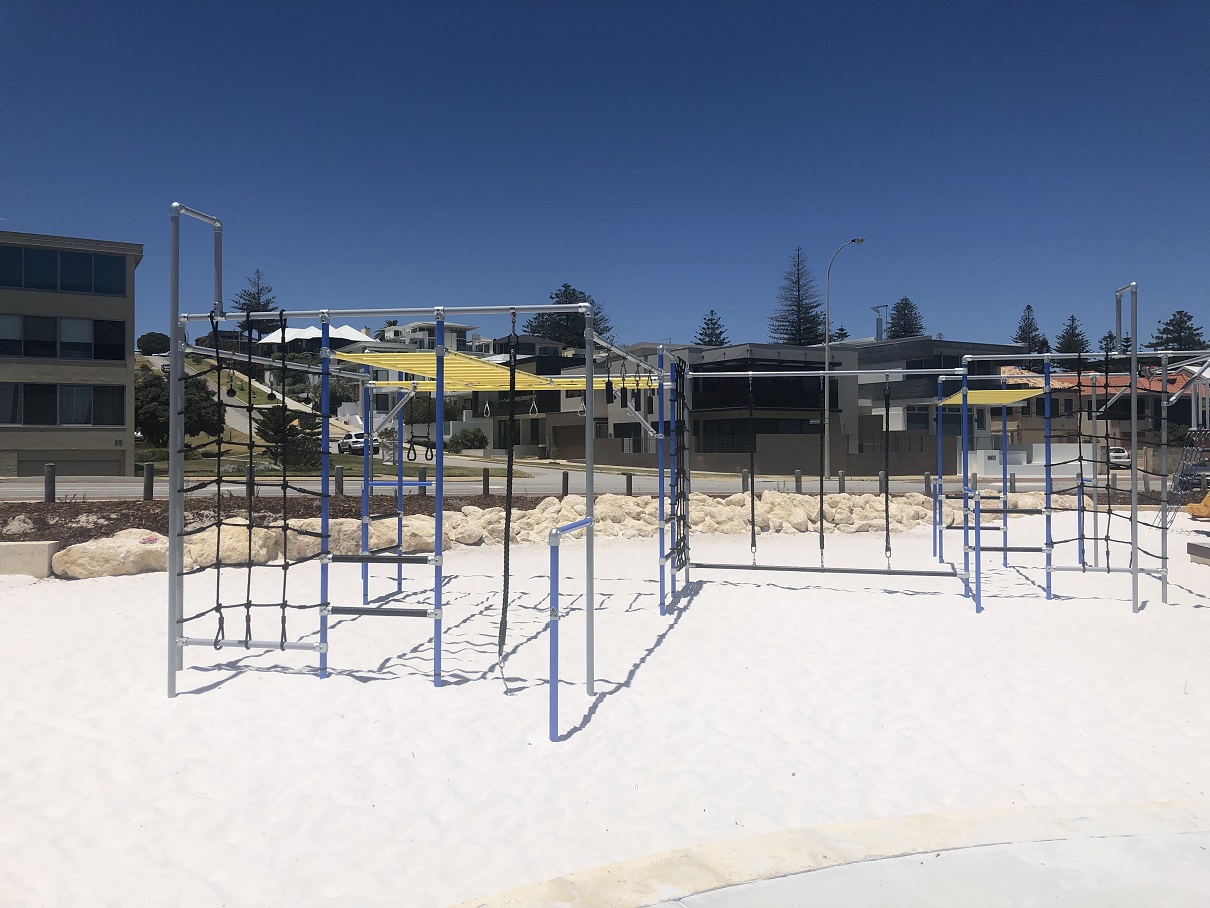 There is also an nature based play area with balancing logs, board riders plus swing and spinning carousel around it.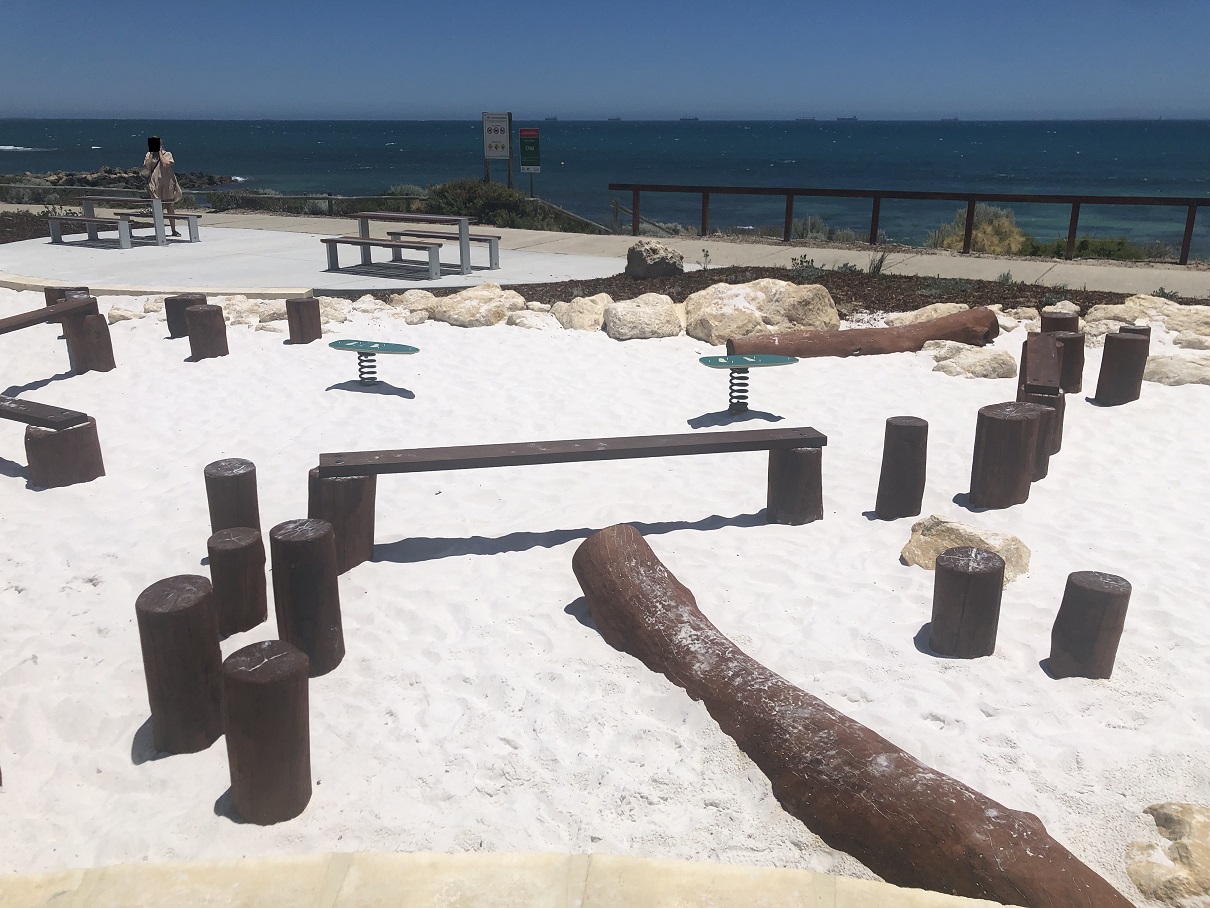 The playground is located right alongside the shared coastal pathway that runs all the way down the Cottesloe Foreshore. There are bike racks here so you can make it a stop on your coastal family ride.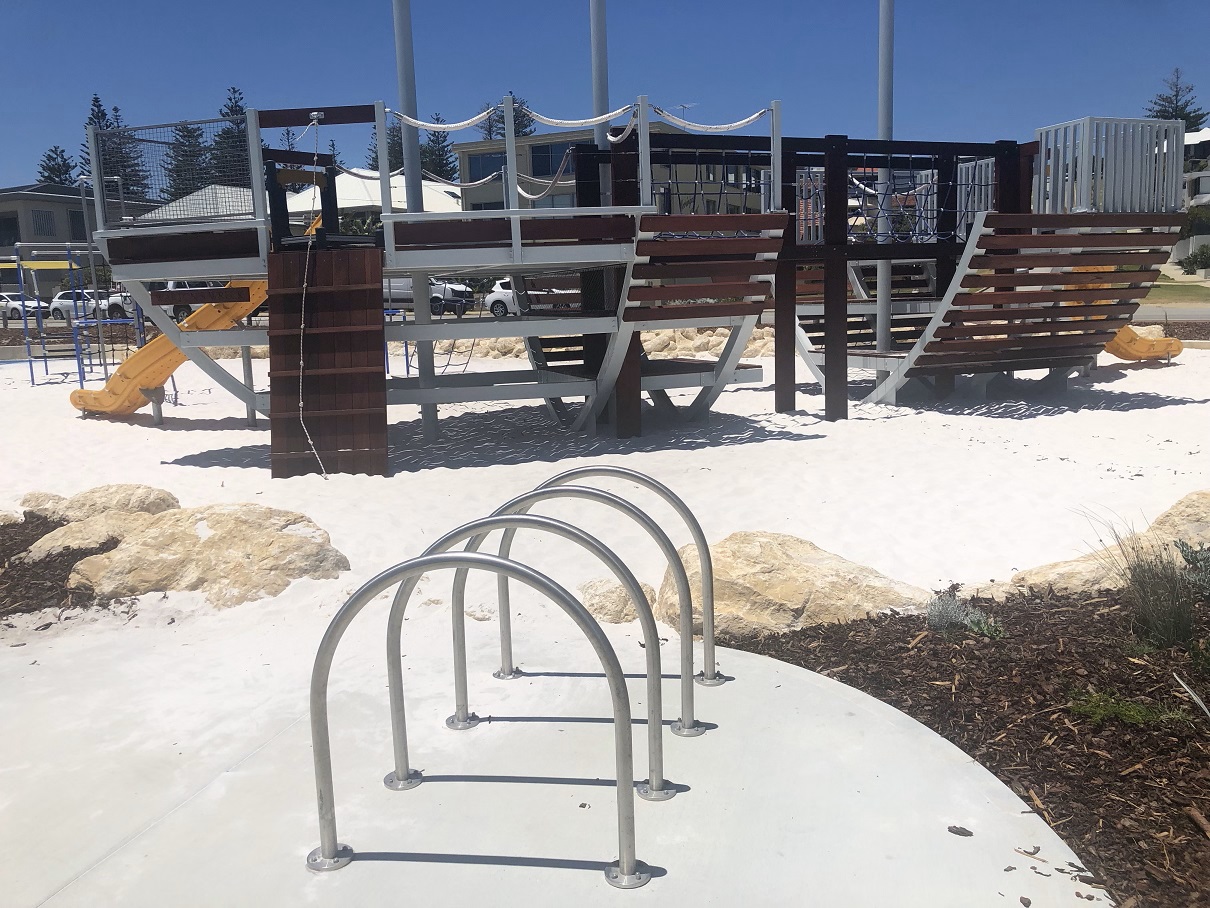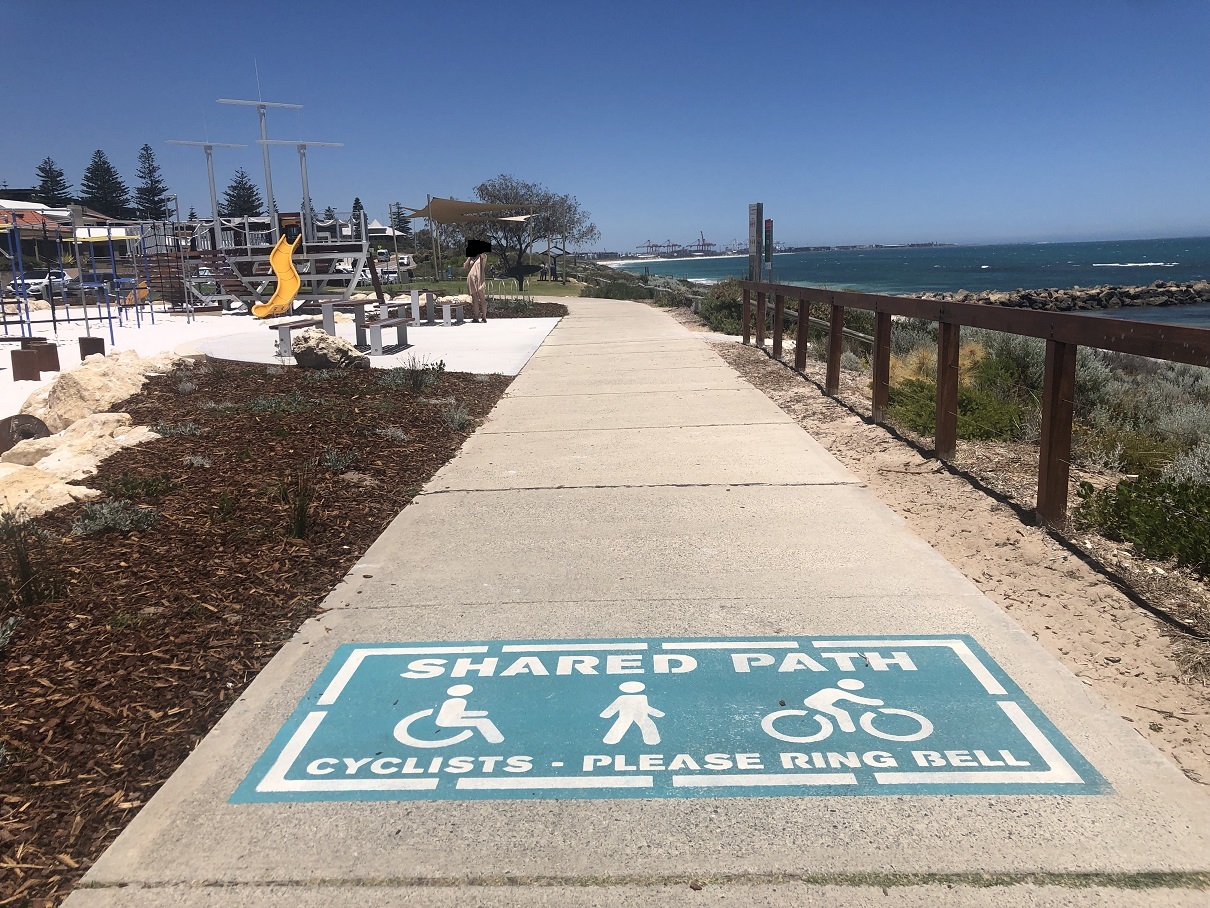 Good beach access is avaialbe from the shared pathway right in front of the playground and a shower (and water fountain) is located just a short walk in either direction from the playground.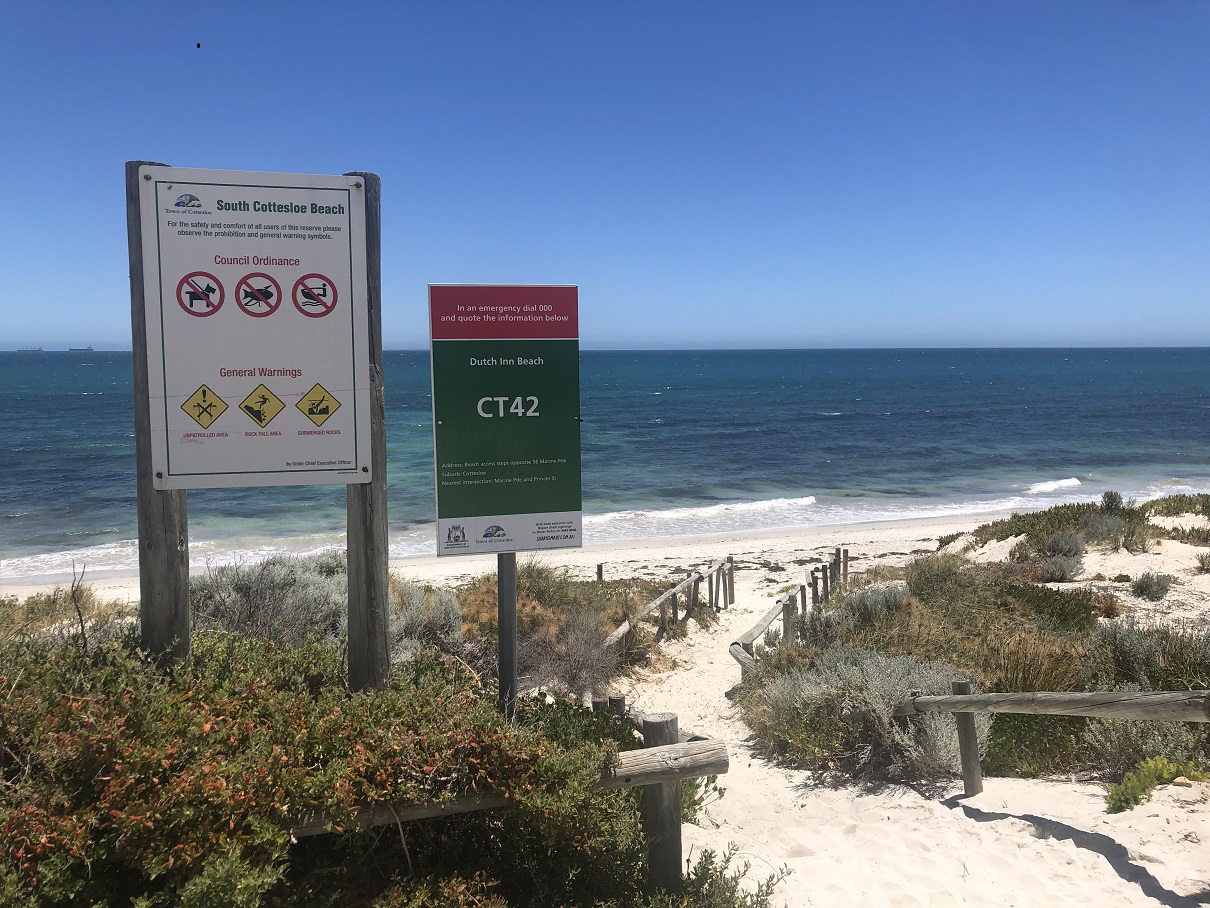 There are no BBQs or toilets at the park unfortunately (these are both available a short drive away at Cottesloe Beach).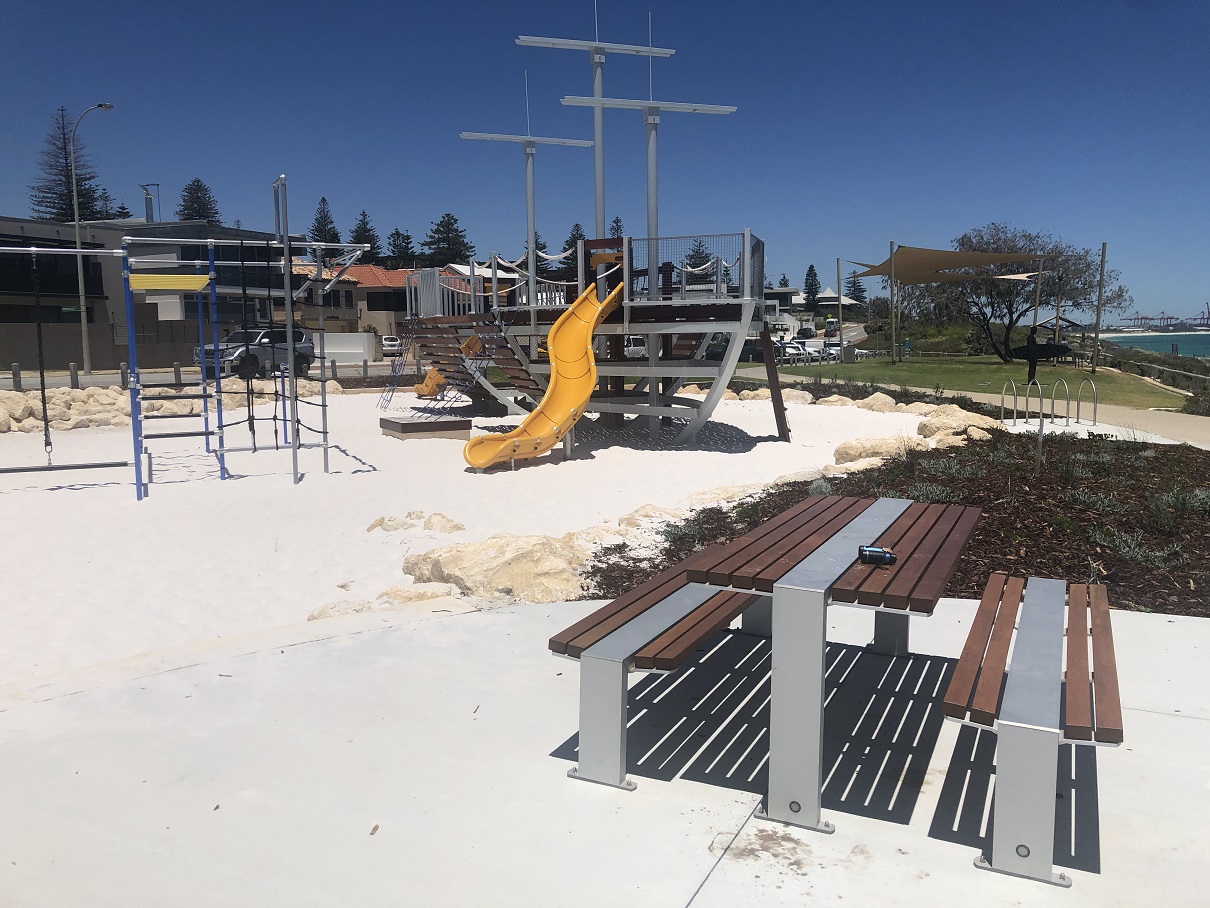 Picnic tables are located near the playground. A small carpark is located near the playground and there are street parking bays also. Parking may be a little challenging on a busy day. There is no shade over the playground so this one is better for an early morning or late evening play in the heat of summer. Some shade is erected over the grassed area, so it's a lovely spot for a picnic or to set up your own portable BBQ.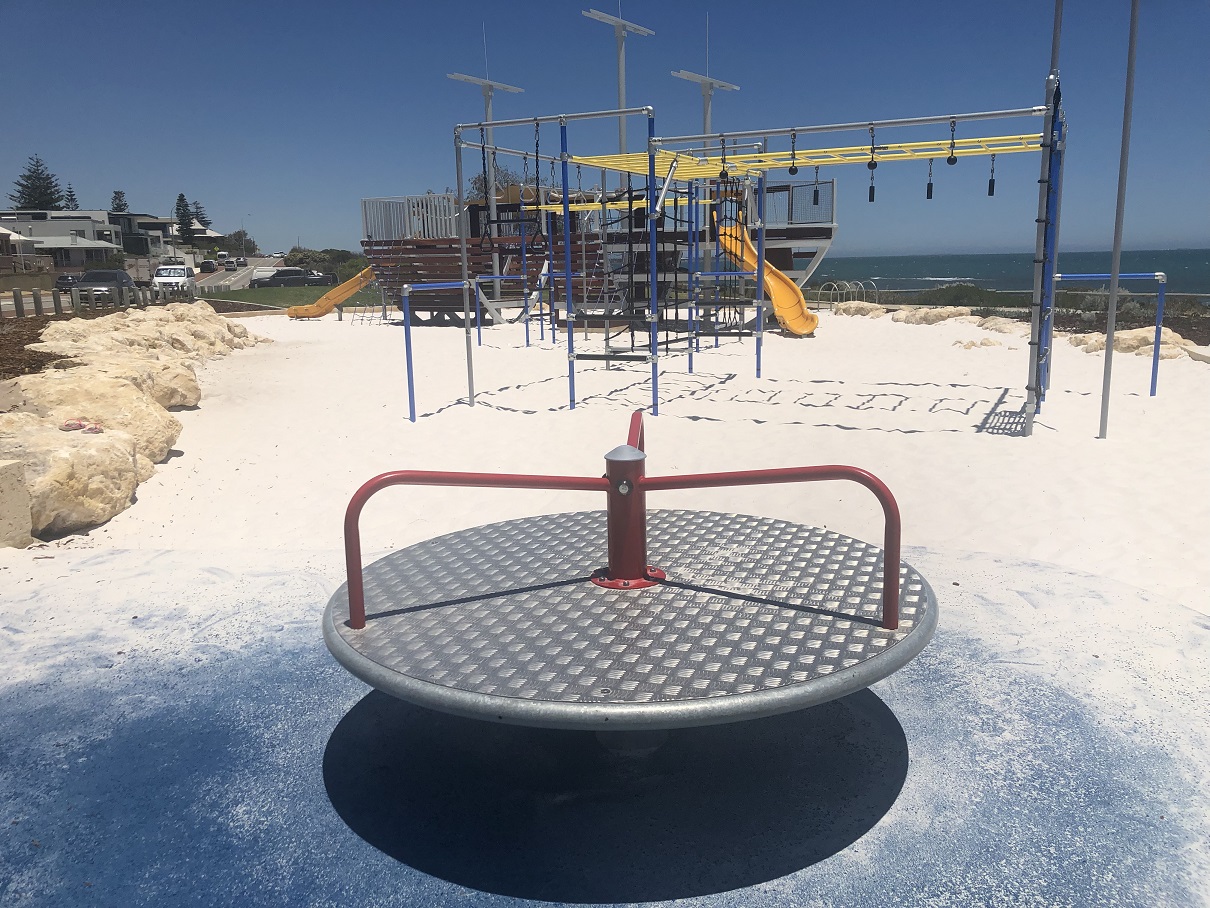 The Dutch Inn Playground South Cottesloe is now a lovely place to enjoy a play, stop off at along your Cottesloe Coastal Walk and enjoy a play after a swin at the beach in the warmer months. Plenty of coffee and family friendly dining is available just a short drive up the road on the Cottesloe strip.
How To Get There:
Review by Kids Around Perth Reporter Lauren 21st December 2021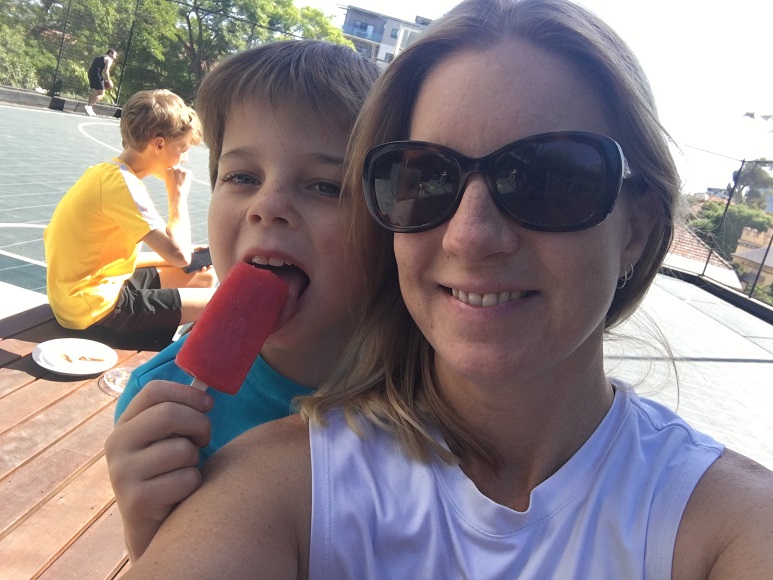 Lauren Angove – Kids Around Perth Founder / Owner / Mum of two boys
Born, bred and living in Perth (except for 8 years working and living in Port Hedland WA), Lauren loves exploring the ins and outs of Perth & WA and sharing her finds with families. Margaret River and the south west are her favourite getaway locations.
---
Back to Playgrounds , Ninja Parks
---
You may also be interested in reading about



Your family beachside hangout awaits at The Orange Box Leighton Beach




The perfect playground for active families at Jasper Green Reserve Cottesloe




Nature play on the beautiful Cottesloe coast
We make every effort to ensure all this information is up to date but should be used as a guide only. Events do get cancelled or changed and venues can close without notice. Always follow the links provided for up to date information on an event or activity. If you know of a change or cancellation we've missed then please contact us to let us know.