Enright Reserve Hamilton Hill Features: Nature Play *  Large Grassed / Sports Area * Ping Pong Table * Walk / Cylce Path * Large Shelter * No Toilets * No BBQs
Enright Reserve is a small park in Hamilton Hill, that combines both modern and nature based play equipment.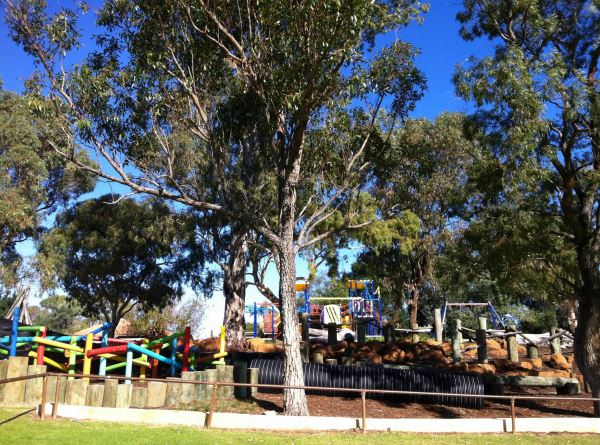 The most striking feature of the park is the tree log obstacle course that has been painted all the colours of the rainbow. This piece of equipment is great for kids problem solving skills as they work out how to get from log to log without touching the ground.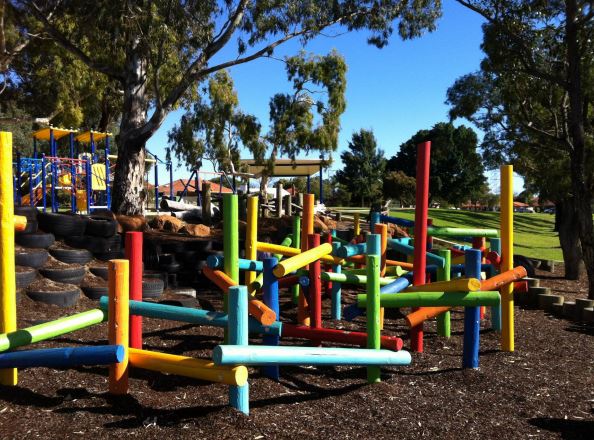 The nature-based part of the park also has two slides that are made out of a giant plastic pipes.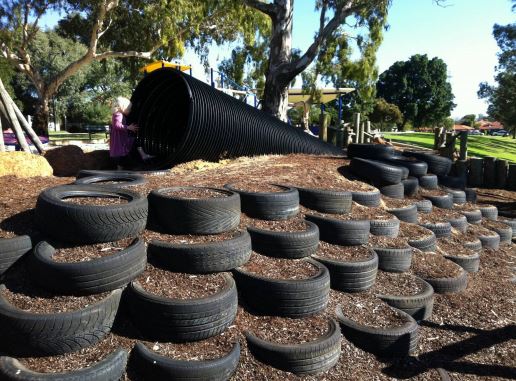 Other features include retaining walls made from old tyres that can be used as steps to go from the top of the playground to the bottom, tree log steps, and a log teepee.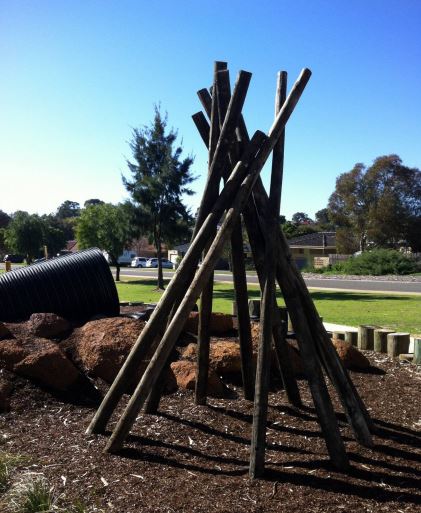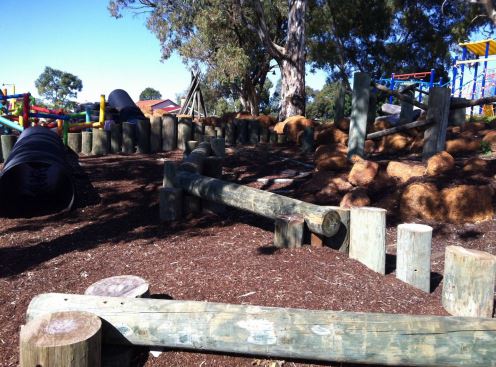 The modern play equipment is the usual type found in most playgrounds. It includes two slides, monkey bars, fireman's pole, rope spiderweb, swings, airplane-themed rocker, and a spinning wheel.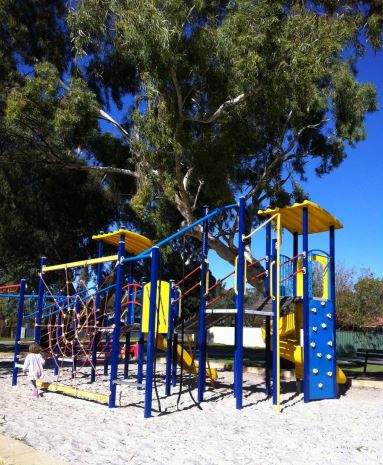 The playground is partially shaded by the surrounding trees, there is also a large shelter providing shade right next to the playground.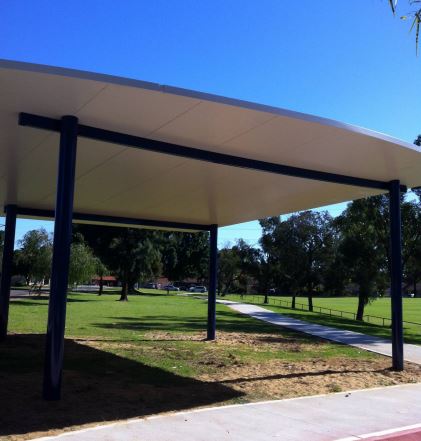 There is a large permanent table tennis table, these seem to be popping up at a lot of the new parks, unfortunately no paddles and balls are currently supplied, so bring your own if you want to have a game.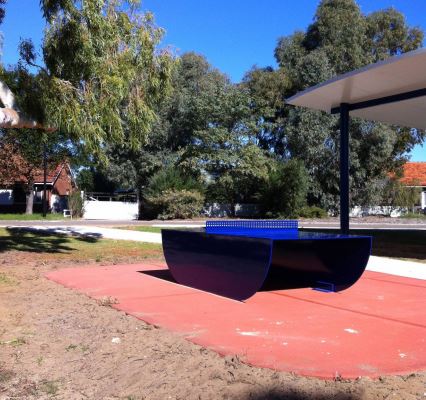 The play equipment is located next to a large sports field which is used to play softball. Around the perimeter of the field are several items of gym equipment as well as path with distance markings.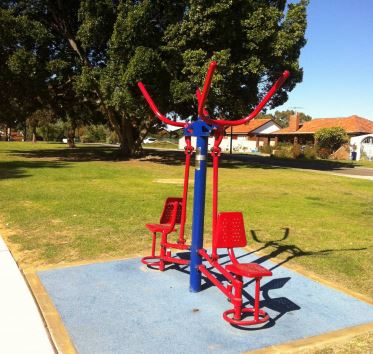 There are no public toilets, water fountains or barbeques. Parking is on the verge. Enright Reserve Hamilton Hill is a great quiet little park that is an awesome alternative to the larger nature-based parks if you don't like the crowds or you have trouble keeping a close eye on little ones.
What to Bring: table tennis paddles and balls if you want to play table tennis
How to Get There:
Review by Kids Around Perth Reporter Candice, 29th June 2015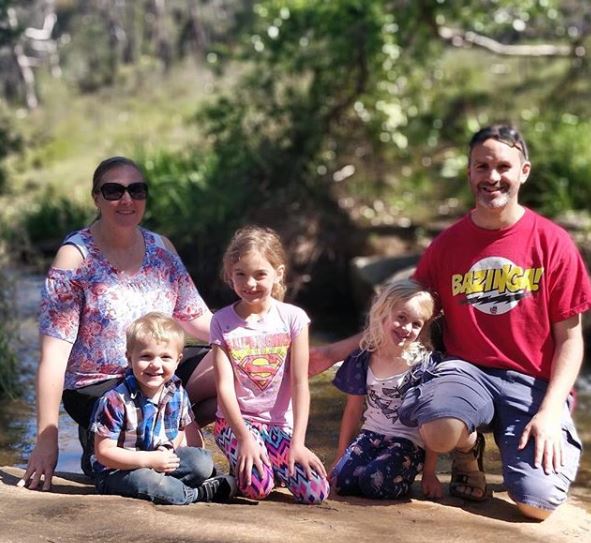 Candice Kocken – Kids Around Perth South of the River, Hills & Events Reporter / Mum of 3 kids.
Candice is a Mum of 3 who loves cooking, sewing and taking her kids out to explore our beautiful state of WA. Follow Candice and her adventures @uncannymum on Instagram.
---
Back to Playgrounds , Nature Play
---
You may also be interested in reading about



Nature based play for big kids and little ones at Dixon Reserve Hamilton Hill
We make every effort to ensure all this information is up to date but should be used as a guide only. Events do get cancelled or changed and venues can close without notice. Always follow the links provided for up to date information on an event or activity. If you know of a change or cancellation we've missed then please contact us to let us know.