Win 1 of 3 PJ Masks – Time To Be a Hero DVD's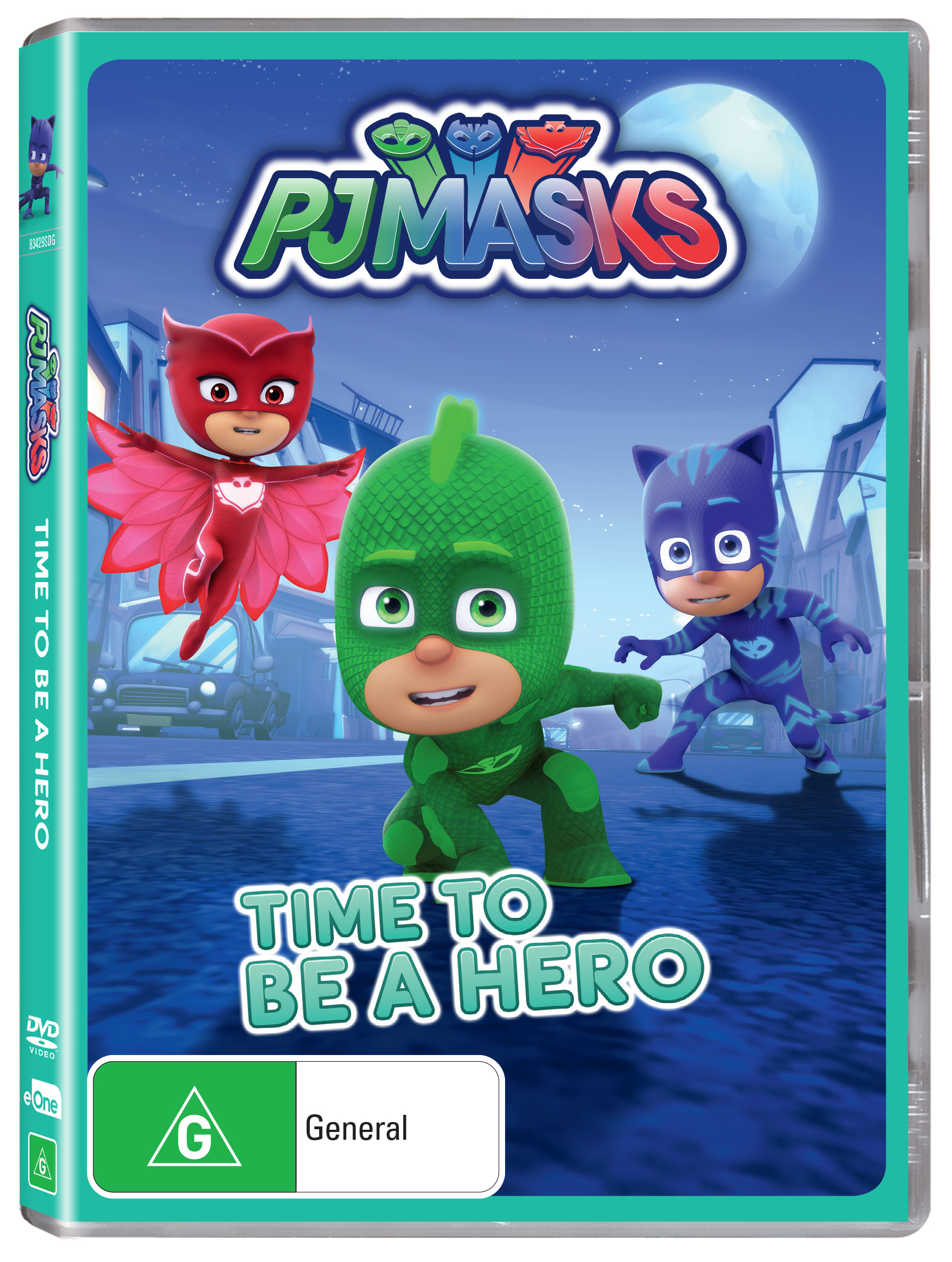 PJ Masks is a show about heroism. Super-heroism. Only these superheroes are kids!
By day, 6 year olds Connor, Amaya and Greg go to school like everyone else. But when something goes awry in the city, these special kids, filled with curiosity and a sense of justice get ready for their mission – but they have to wait until night fall when the city is asleep and they can go un-detected.
As night falls and they put on their pyjamas and activate their animal amulets, they magically transform into superheroes – Catboy , Owlette and Gekko and become the PJ Masks ! Here comes Catboy – super fast and agile, Gekko – super strong and can scale walls, and Owlette – with the ability to fly and see great distances. Together these three can tackle any situation and embark on action packed adventures, solving mysteries and mayhem across the city.
Watch out night-time baddies – the PJ Masks are on their way,  into the night to save the day! Entertainment One will release PJ MASKS 'TIME TO BE A HERO' on digital and DVD November 1, 2017.
https://www.youtube.com/watch?v=NvZDIjOYeQI
ENTER HERE for your chance to win 1 of 3 PJ Masks Time To Be A Hero DVD
---
Back to Competitions
---
We make every effort to ensure all this information is up to date but should be used as a guide only. Events do get cancelled or changed and venues can close without notice. Always follow the links provided for up to date information on an event or activity. If you know of a change or cancellation we've missed then please contact us to let us know.