FREE Flicks For Kids Northbridge Piazza Features: Free Family Movies | Seasonal | Bean Bags | Restaurants Nearby
Free Flicks for Kids at the Northbridge Piazza is back for 2022, with free kids movies showing Saturday afternoons during the Spring & Summer season (until Saturday 17th December 2022, screenings after this date to be confirmed).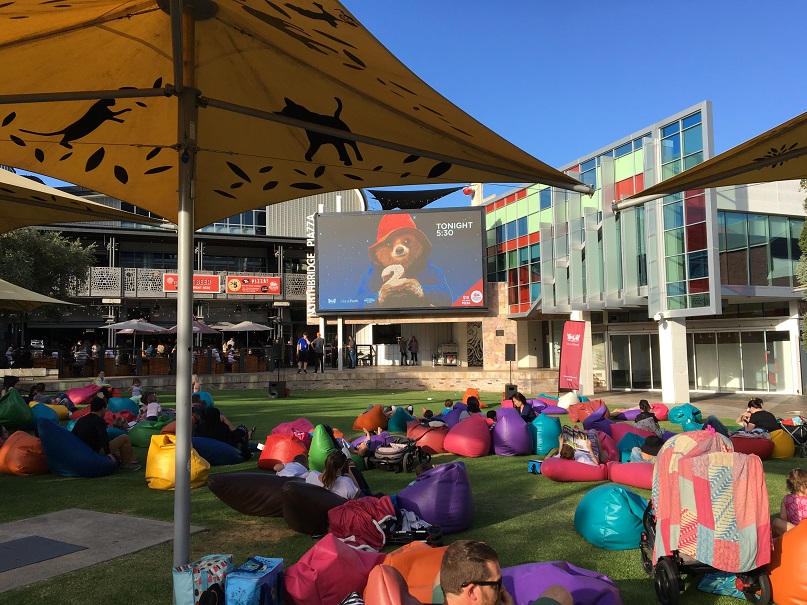 The Northbridge Piazza is a grassy reserve in the heart of Northbridge with a large LED screen that runs 24 hours a day showing films, sports, music and creative presentations. Saturday evenings during the Free Flicks for Kids season it's a haven for movie loving families. You can check the Visit Perth website for the upcoming movies scheduled.
Bring a packed dinner, enjoy a meal before or after the movie, or grab something to take away and eat during the movie at one of the many wonderful restaurants and eateries surrounding the Northbridge Piazza, including Northbridge Brewing Co which is right alongside and sometimes does a pizza special for movie nights.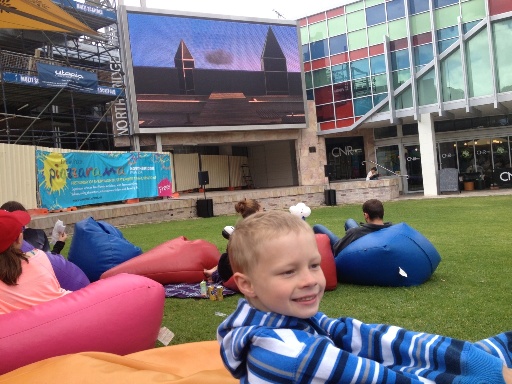 On a warm night after the movie you may like to wander over to Forrest Place for a splash in the Water Labyrinth or catch the train down to the Elizabeth Quay Water Park.
More information: ?www.visitperth.com ?
How To Get There:
---
Back to Fun Things To Do In The City , Northbridge PIazza
---
You may also be interested in reading about



Enjoy family friendly dining at this beautiful cafe just a short walk from Hyde Park




Beautiful family friendly accommodation close to the Northbridge Piazza and the Perth Cultural Centre
We make every effort to ensure all this information is up to date but should be used as a guide only. Events do get cancelled or changed and venues can close without notice. Always follow the links provided for up to date information on an event or activity. If you know of a change or cancellation we've missed then please contact us to let us know.