Geocaching in Perth is a fun free thing to do, it's like a treasure hunt – using GPS technology you can find little hidden treasures all over Perth, best of all you can play anytime, anywhere all year round !
Geocaches are not only in Perth, you can find them all over WA, Australia and the world. You can get involved in geocaching with a free app called Geocaching Intro (available on iPhone) This app shows you the 3 closest geocache locations to your current location.
Once you have found a location near to you, you can walk or drive to the location and the app shows you how far you are from the hidden treasure and in what direction you are heading. You'll have to look pretty hard as they may be well covered.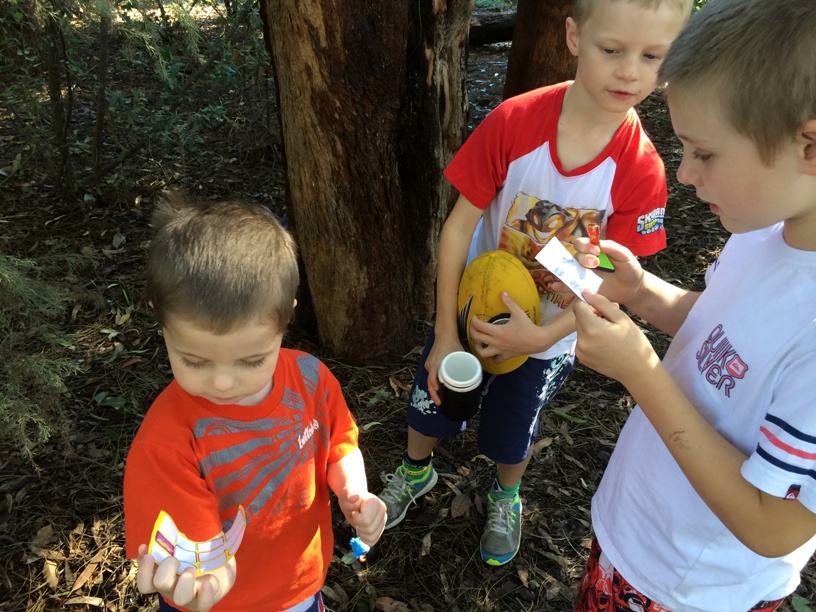 Here's the first one we found in Karrinyup.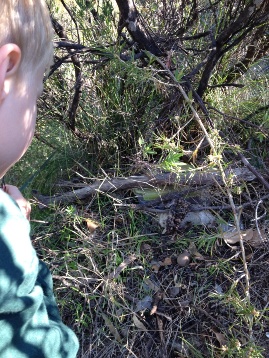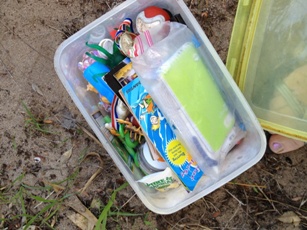 When you find your geocache you may find lots of little treasures inside . Its a good idea to take a couple of little toys or things along, the kids will love looking through for something to swap.
You can also create an account free online and view the log book for each geocache. This way you can check to see if the geocache has been found recently to be more sure that it is still in place. You can also log on after you have found it and leave a note for the geocache owner about your geocache experience, or just to let them know the geocache is still in tact.
Geocaching is a great way to get the kids out exploring the local neighbourhood and beyond. To find and more about Geocaching and or to create a free account go to www.geocaching.com .
Don't forget to check your app when you are out and about in Perth. Here's one we found close to DNA Tower in Kings Park! Hint: if you are looking for this one its NOT in the bushes!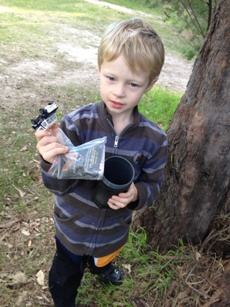 You may find that you love Geocaching so much that you want to find more locations. You can purchase the full Geocaching app which will give you access to all geocache locations and more options for logging using the app.
Safety Considerations:
Always exercise caution when geocaching beware of snakes and spiders when searching through bush. Wear long pants, long sleeves and closed in shoes if you are looking for a geocache in bush areas, and be very careful when when searching with your hands through shrubs. Parents should closely supervise young children while geocaching.
Also open the geocache with caution , its unlikely but its best to be cautious in case the geocache is vandled with a biological or other hazardous item. You can report any problems with a geocache by setting up a free account and making a note in the log for the geocache.
Happy Geocaching! Be sure to share you Geocaching Treasure Hunt experiences here!!
---
Back To Free Things To Do
---
We make every effort to ensure all this information is up to date but should be used as a guide only. Events do get cancelled or changed and venues can close without notice. Always follow the links provided for up to date information on an event or activity. If you know of a change or cancellation we've missed then please contact us to let us know.