Golden Ponds Baldivis Features: Fishing | Licensed Restaurant / Cafe & Function Rooms | Pedal Kart Hire | Canoe Hire | Boat Hire | Accommodation (Chalets / Units & Powered Sites) | General Store | Fish & Fishing Supplies Store | Small Playground | Supa Golf | Open Daily
If you haven't yet visited Golden Ponds Baldivis you are in for a treat. There is so much to do and enjoy on this 100 acre huge property with picturesque lakes, landscaped gardens and it's all set up to entertain you for a visit, the day or even a short getaway.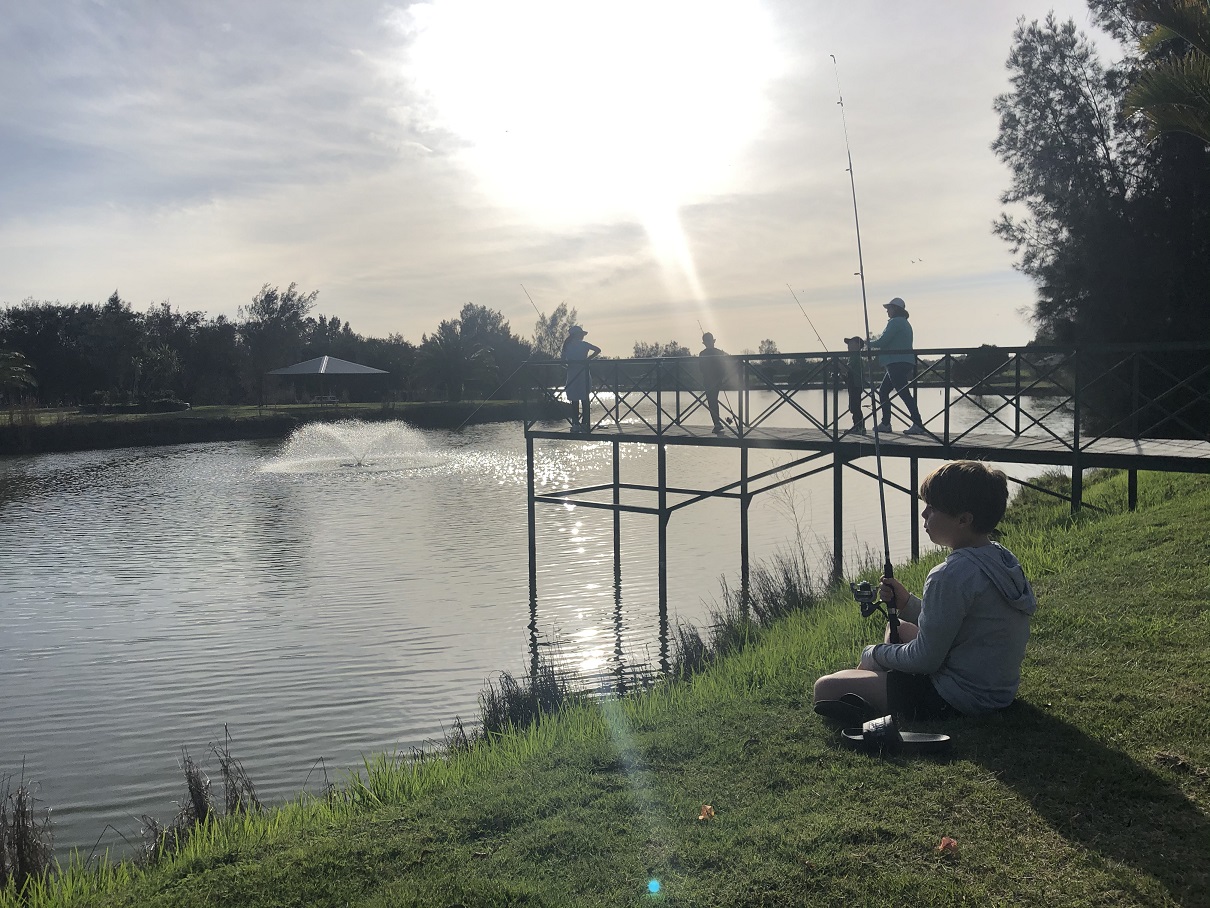 Golden Ponds Baldivis is located on Mundijong Road not far from the Kwinana Freeway exit and is probably best known for it's on site fishing facilities, but it is also so much more.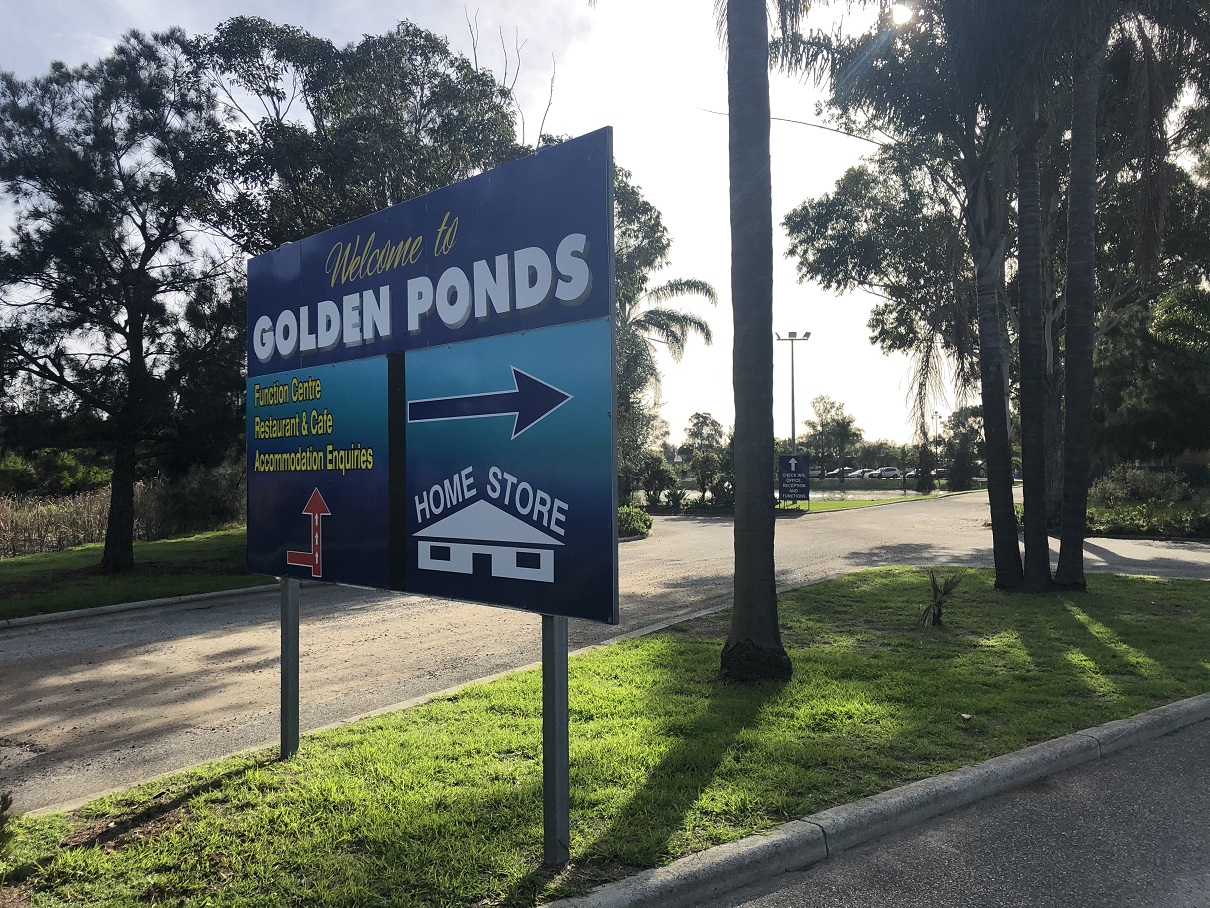 The 100 acre property features a number of lakes in which you can fish for a range of fish including koi, carpe, barramundi, silver and golden perch and black brim. We weren't equipped with our own gear so we hired a fishing rod for each of the kids for $5 each and purchased some burly and bait for $5 also. There is a fee to fish as well $10 for adults and kids 10 years and over and $5 for kids under 10 years. This fee is payable if you bring your own gear also. All fishing costs include all day fishing and hire.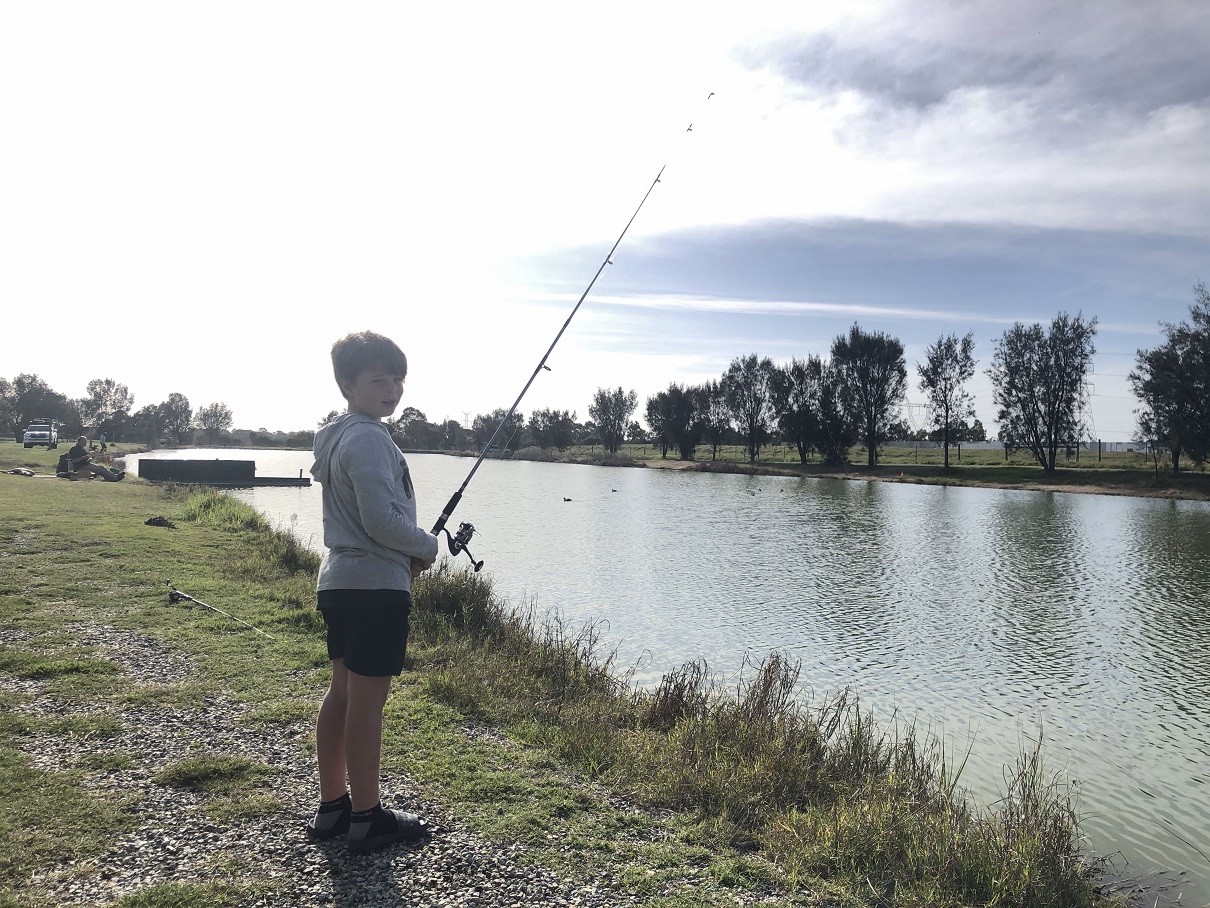 We firstly had a go in this "Catch and Release" only lake as it was alongside the cafe, so the kids could have a fish while we waited for our meals. There were a couple of people who brought their own gear and caught fish and we had a couple of solid bites, however the hooks on the hired rods are very small, so we do recommend bringing your own gear.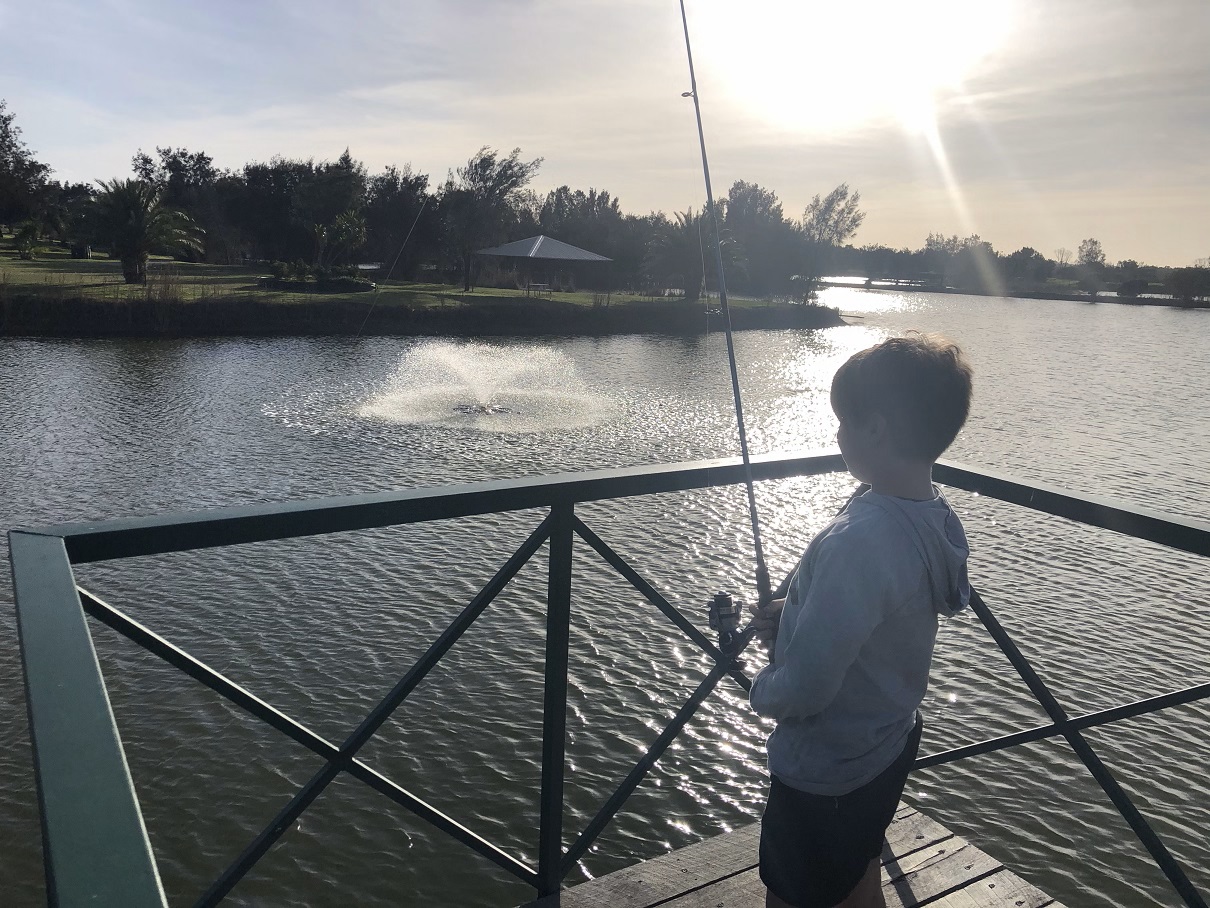 We also tried fishing off the jetty in the large lake on the other side of the cafe and got a few bites here too, but couldn't quite catch one. If you catch a fish and want to take it home with you, you pay for what you catch. You'll also need to bring an eski or cooler to take it home in.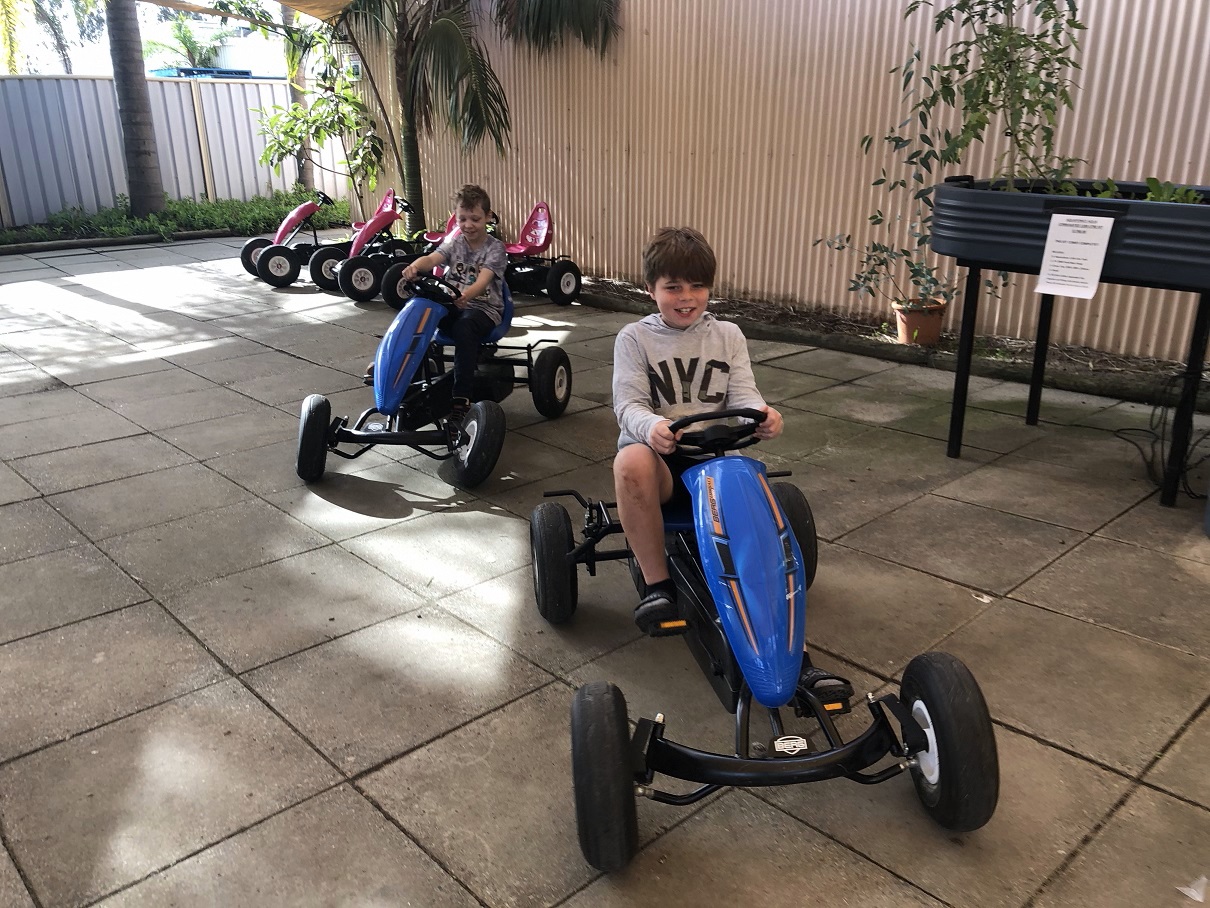 The fun at Golden Ponds Baldivis doesn't stop at fishing. They have a range of pedal karts you can hire to ride around and explore the 100 acres of grounds. Pedal karts come in three sizes, small ($3 per hour), medium ($5 per hour) and large ($10 per hour) and you can hire these from the Home Store where the fishing gear is hired also. You just need to leave your drivers license as a bond, which is given back when you return the karts.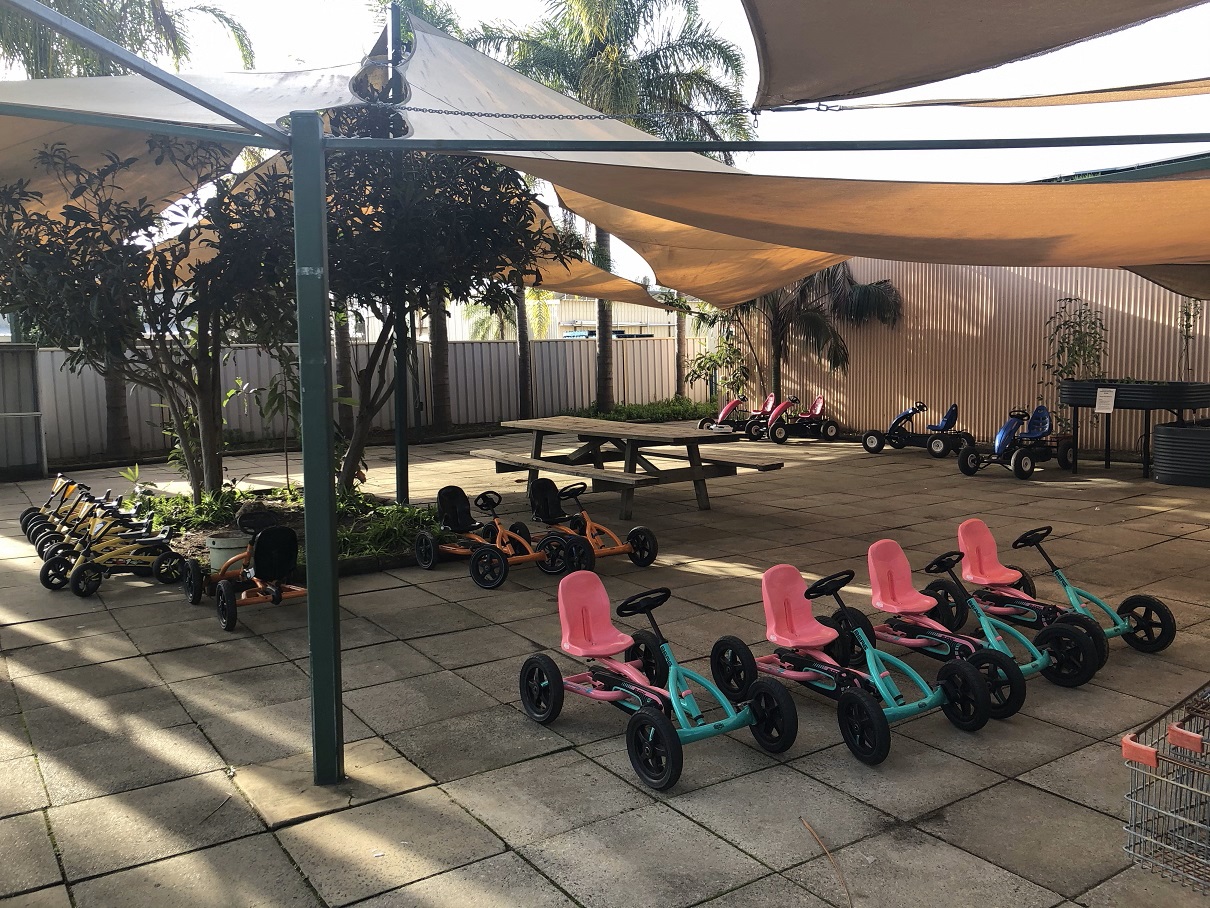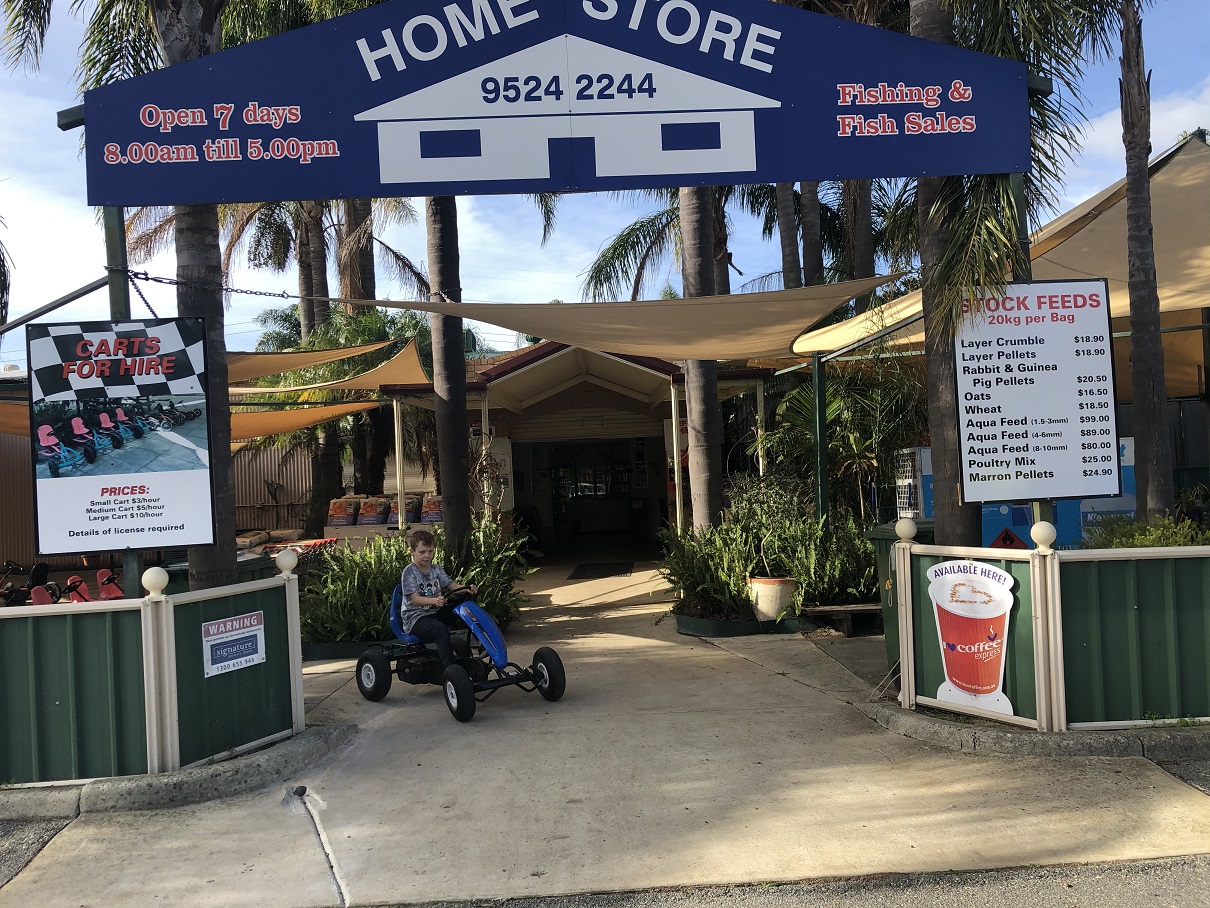 Alongside The Home Store is a small play area, suited to younger children. The Home Store also sells a small range of groceries including lollies and ice-creams and has plenty of shaded seated areas out the front around and near the play area. Note: we did also see a free roaming pony alongside the playground. We don't recommend you approach it as we read in some reviews in can be a little bit reactive and may kick.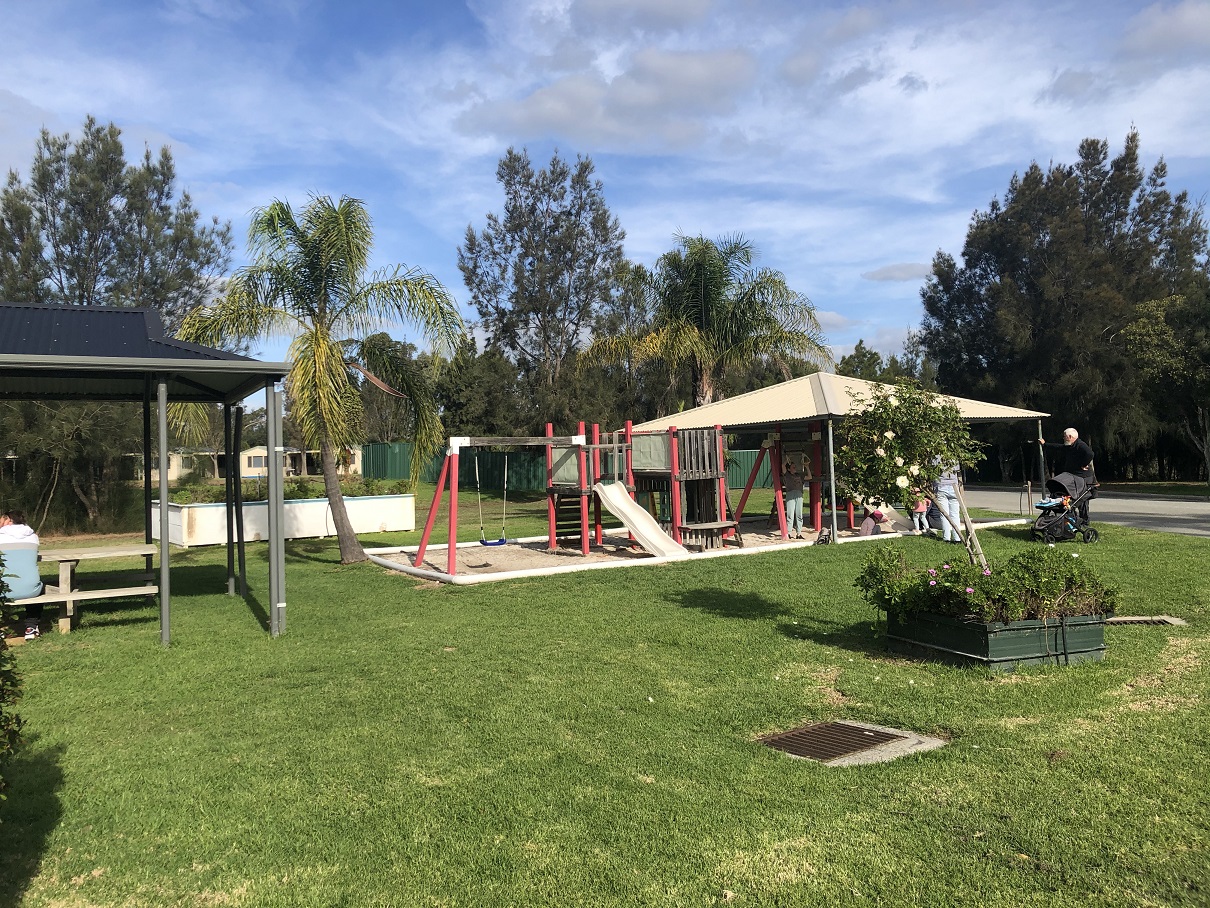 The Cafe & Restaurant (which is also a function centre) is located just a short stroll from The Home Store and there is separate parking there too. We enjoyed a nice lunch outside overlooking the lakes and found the food to be very reasonably priced. They also specialise in seafood platters and we were admiring the huge seafood platter for two they serve, it looked amazing. The menu has lots of options kids would love as well as a kids menu too. We enjoyed the Steak Sandwiches, Pepperoni Pizza and a kids Chicken Nuggets.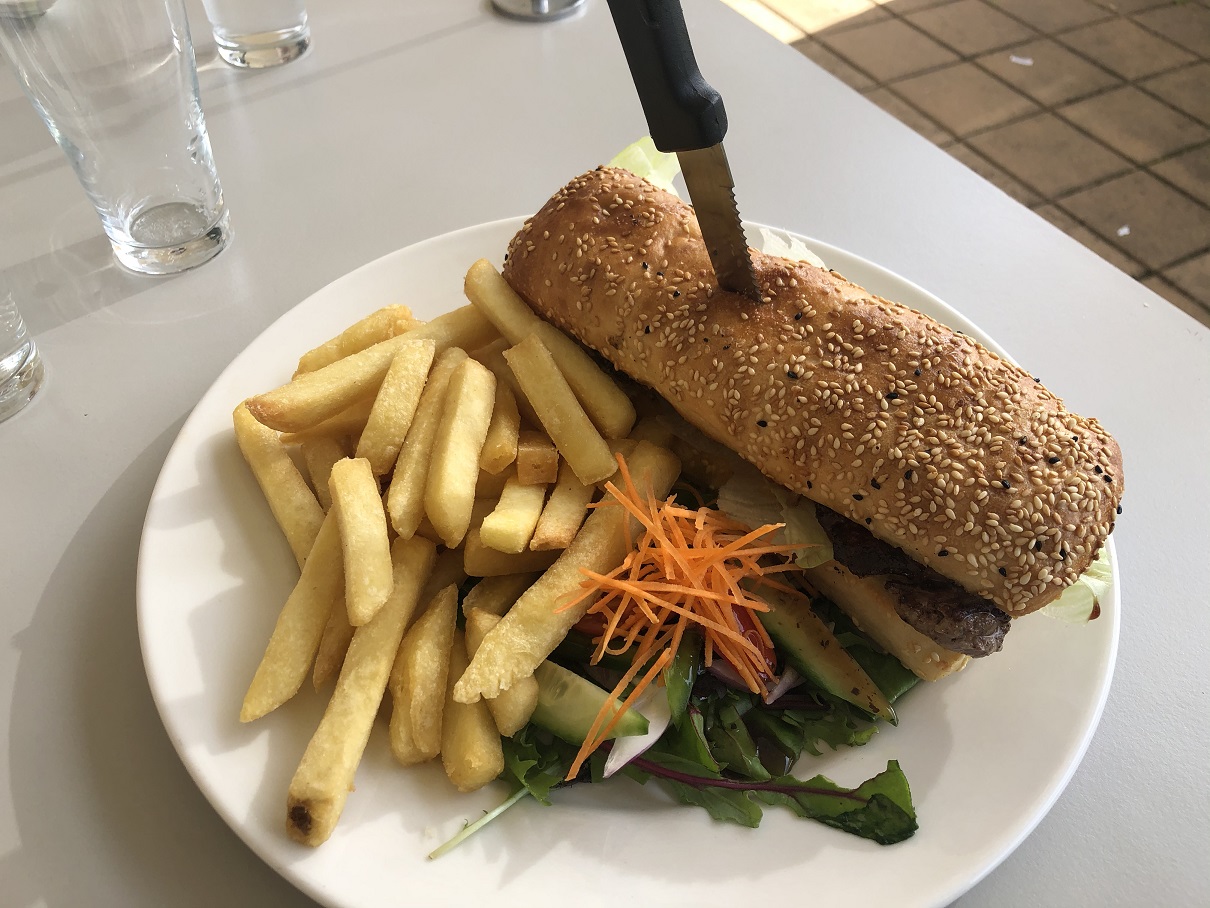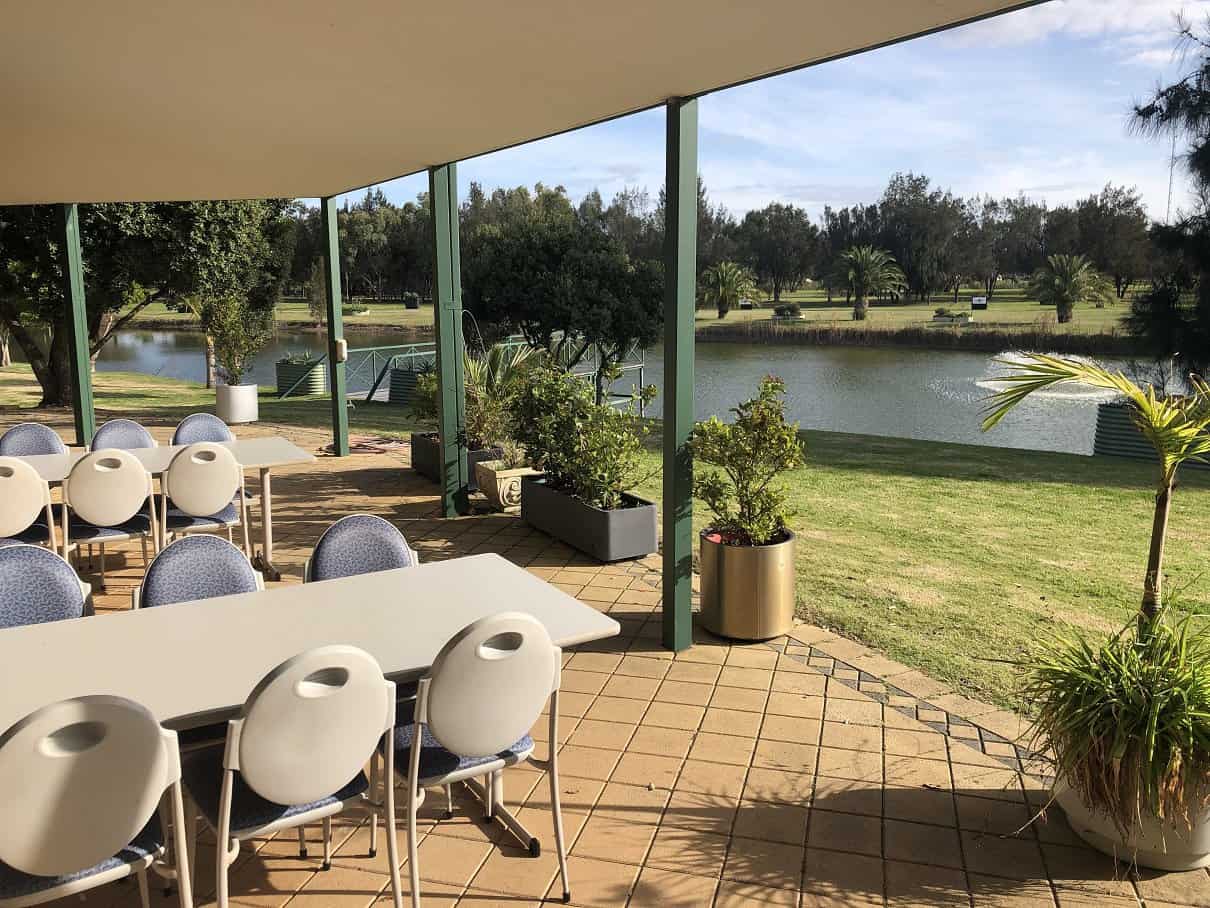 The Golden Ponds Baldivis Cafe has indoor dining, the decor is not overly fancy, but the staff are super friendly and if it's a nice day, you can't beat dining outside with the amazing views over the lake. The cafe is open during the day, 7 days a week, for lunch, a light meal or coffee and dessert.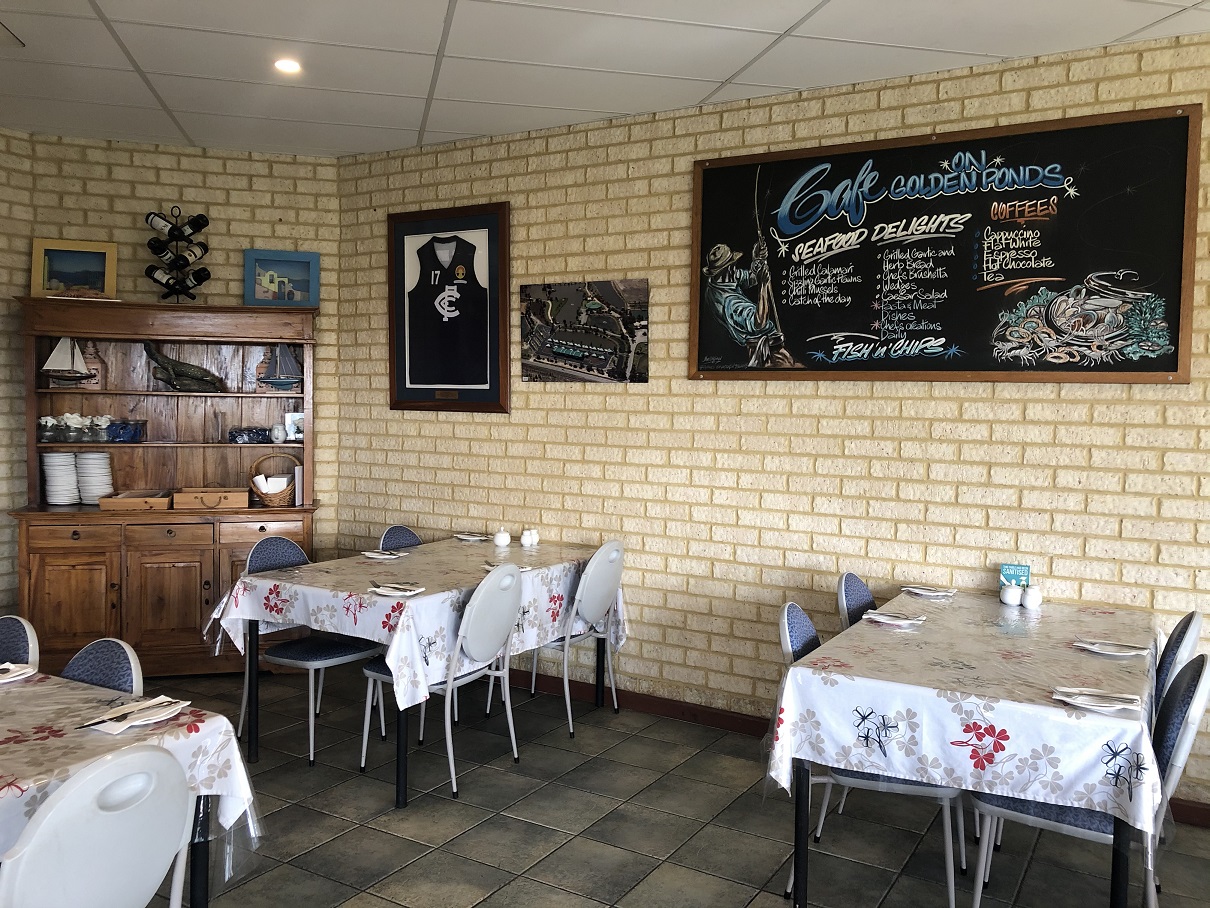 If you are keen on some more fun while you are at Golden Ponds you can also hire a canoes to paddle on the lake. These are $5 per hour.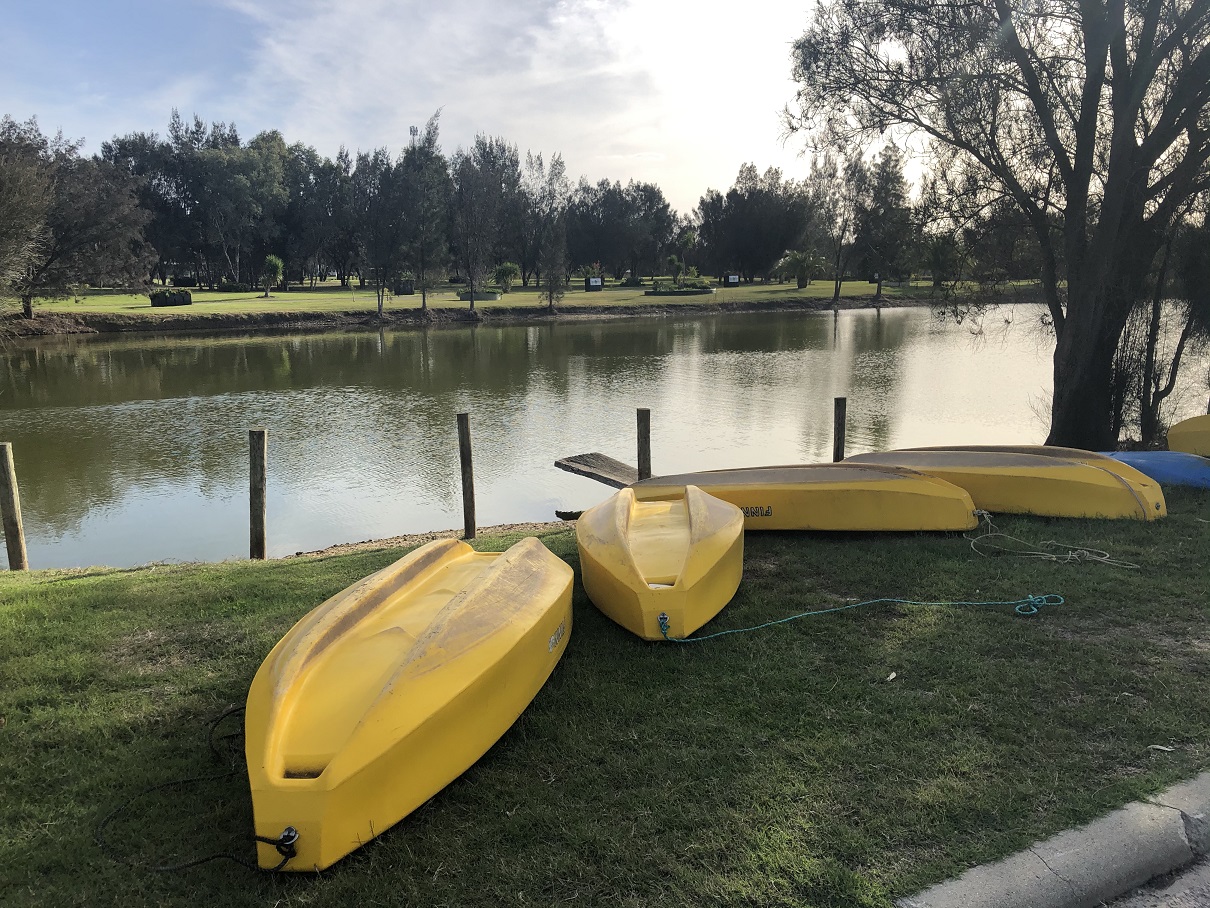 Golden Ponds Baldivis also makes a for the perfect, layed back staycation. If you fancy staying overnight or longer to enjoy some fishing and relaxing on the grounds, you can also book accommodation at Golden Ponds Baldivis. They have affordable chalets, units and lots of powered sites. There is now Supa Golf here too.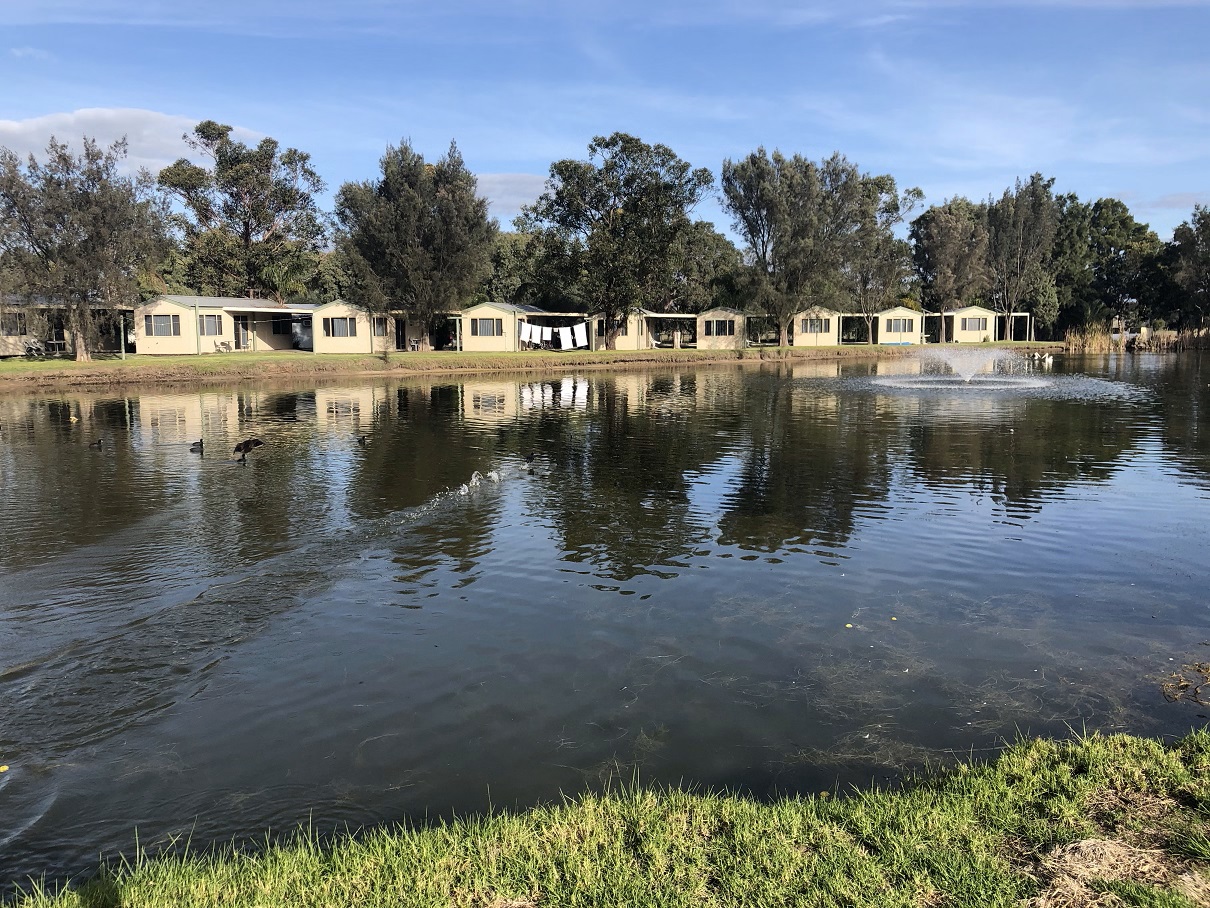 Whether you are looking to just get the kids out of the house for a couple of hours, somewhere to stay and play the day away or somewhere to enjoy a little getaway close to home, you'll love Golden Ponds Baldivis. The grounds, Home Store and cafe are open daily from 9am – 5pm.
Booking: Search the best travel sites for the best price on your Golden Ponds accommodation here.
More Information: www.goldenponds.com.au
How To Get There:
Review by Kids Around Perth Reporter Lauren, 9th June 2021
---
Back to Family Cafes , Cheap Things To Do , Accommodation
---
You may also be interested in reading about



Summer fun to the max on this huge inflatable obstacle course and waterslide




A brewery experience for the whole family with HUGE playground and local brews for the Mums and Dads




Enjoy adventure plus at Brightwood Adventure Park with 13 metre tall slide, flying fox and more!
We make every effort to ensure all this information is up to date but should be used as a guide only. Events do get cancelled or changed and venues can close without notice. Always follow the links provided for up to date information on an event or activity. If you know of a change or cancellation we've missed then please contact us to let us know.