The Great Valley Rally is a fantastic way to explore the Swan Valley and enjoy some free family fun in the Swan Valley at the same time.  The Swan Valley Rally gives you hints that take you to places where you can find pieces of the code, to solve the riddle. When you've solved the riddle you can head back to the Swan Valley Visitors Centre to claim your prize and family certificate.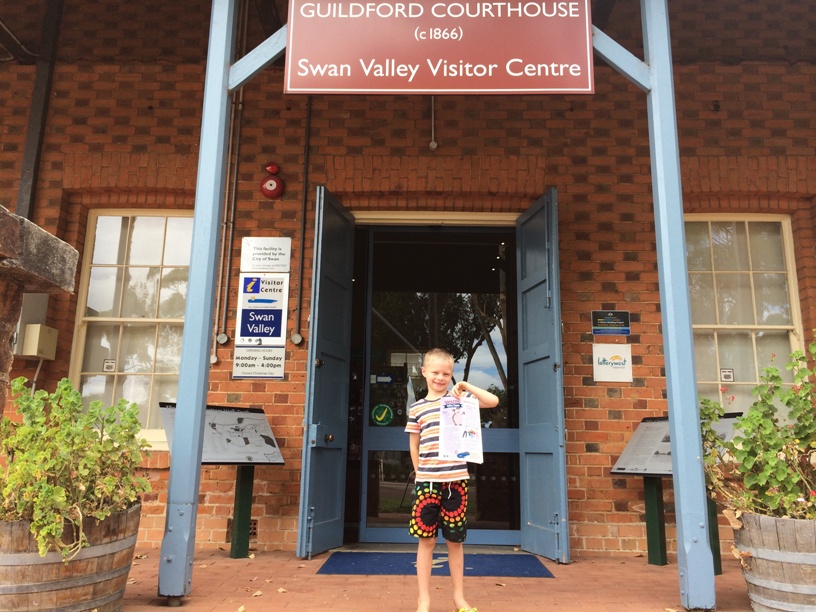 Update December 2019: The Great Valley Rally is now digitally available utilising the interactive feature of Facebook Messenger. Just copy this url into your web browser, https://m.me/TheSwanValley?ref=GVRmedia , to find out how to start your adventure with the assistance of a Messenger chatbot.
For thoseexperiencing the Great Valley Rally in the new interactive, digital form, besure to start at the Visitor Centre. You can snap a selfie with a member of theteam or simply collect your complimentary colouring sheet and pencils.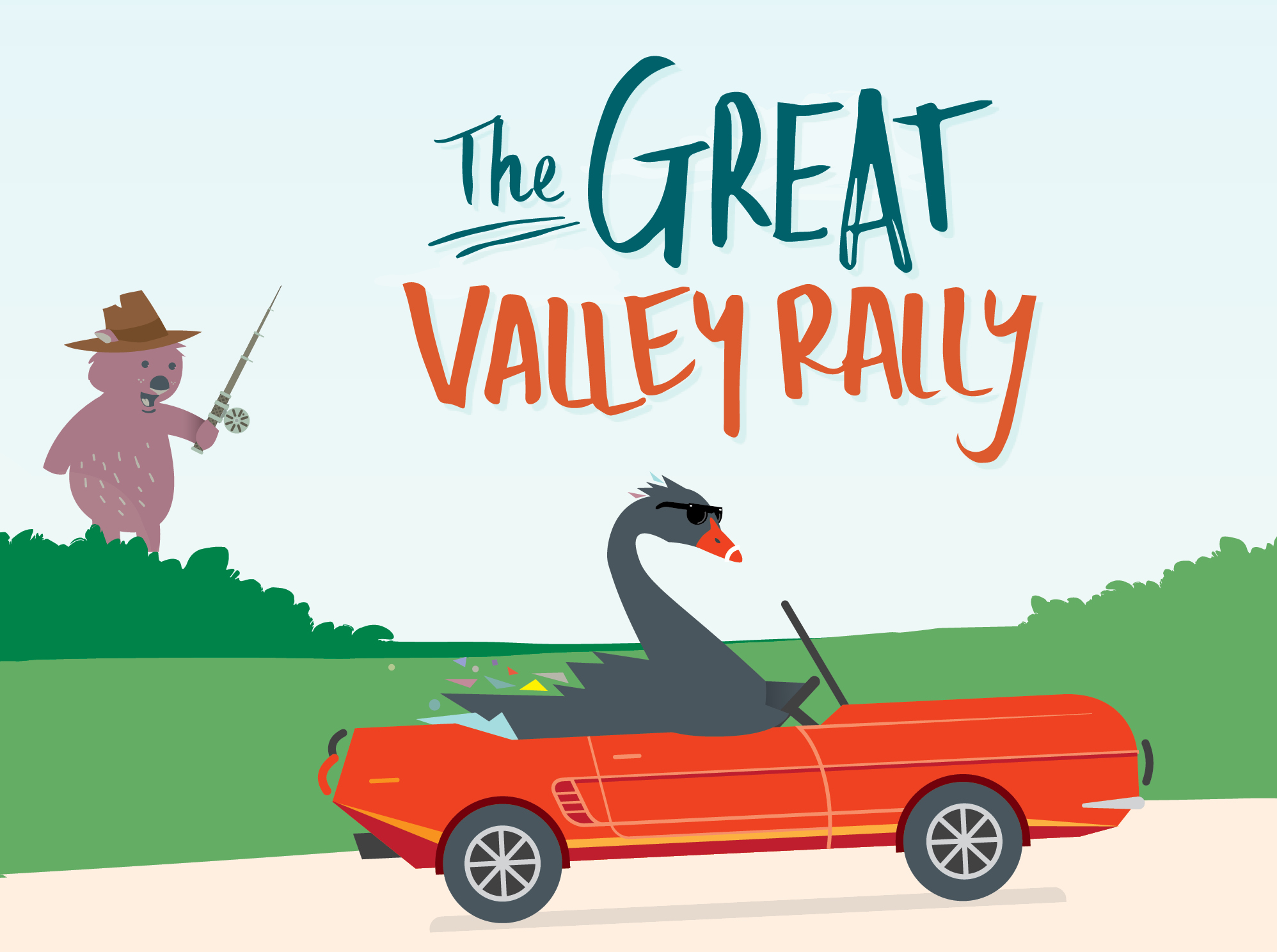 Before you start the rally we recommend that you have minimum 2 adults, one to drive and one to navigate. Or one adult to drive and an older child who can read well to read out the clues and help navigate. To Great Valley Rally starting point is the Swan Valley Visitors Centre where you can pick up a copy of the clue sheet or you can get the Great Valley Rall Clue sheet from the internet to do a bit of research beforehand.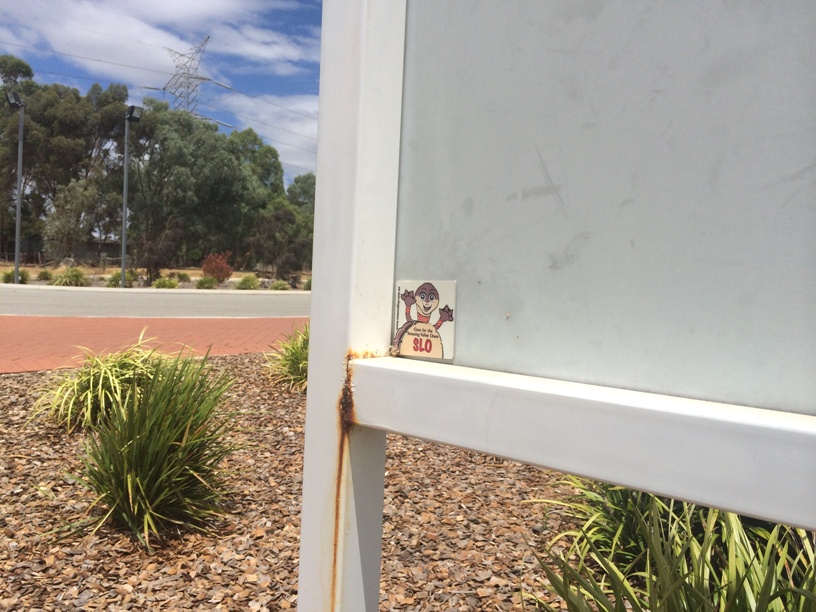 The clue sheet gives instructions consisting of direction to drive, distance and some verbal clues to find your next destination where you will find a tile with a few letters on it to add to you clue sheet riddle. Just note there are two different courses, so if you've done the Great Valley Rally, you might want to head out to the Swan Valley again to do the other course called The Amazing Valley Chase.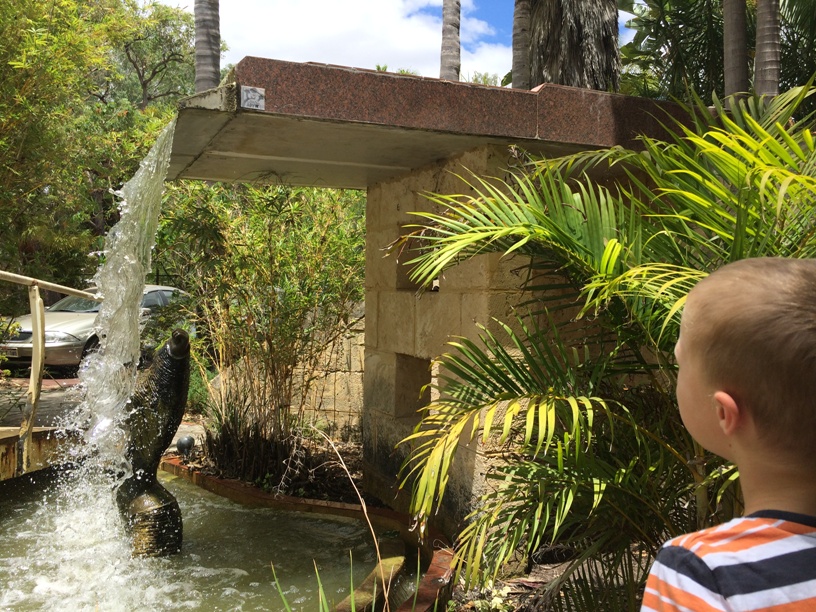 As you go from destination to destination you slowly get the letters to complete the answer to the question.  The Great Valley Rally (and the Amazing Valley Chase) is a fun for families to do together and it's free to join in.  You could even ask friends to join in and all do the Great Valley Rally (or the Amazing Valley Chase) together. There are some great picnic spots in the Swan Valley you could find somewhere to stop along the way or pop into one of the Swan Valleys many restaurants, cafes, breweries or wineries for a bite to eat and a drink.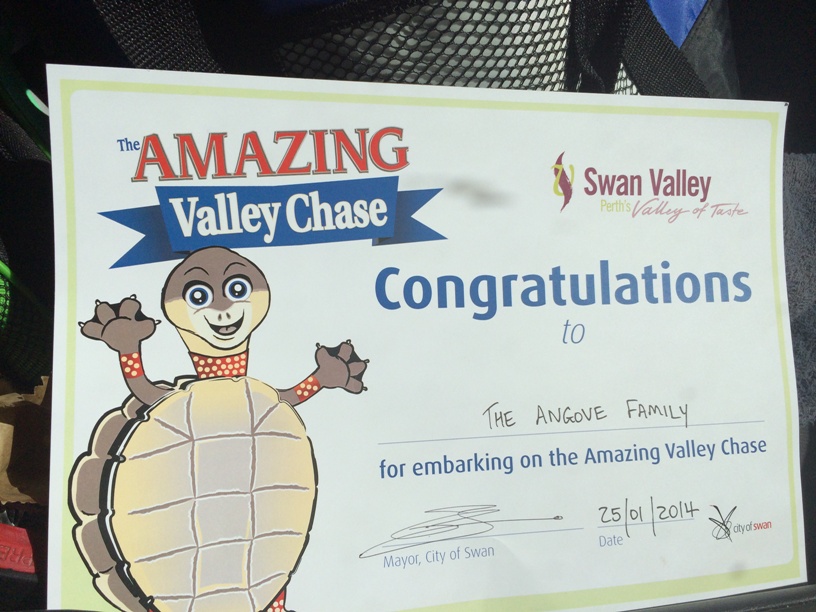 The kids were pretty excited about heading back to the Swan Valley Visitors Centre to hand in their completed clue sheet and receive their little prize pack and certificate. Remember you need to get back to the Visitors Centre by 4pm to get your certificate.
Remember, to be safe on the road we do recommend you have another adult or older child who can read to navigate! The Great Valley Rally through the Swan Valley takes about 3 hours to complete, so with some stops along the way you can certainly make a day of it.
More information: www.swanvalley.com.au
How to Get There: Start at the Visitors Centre
Review by Kids Around Perth Reporter Lauren, 30th July 2015
---
Back to Free Things To Do , Swan Valley
---
We make every effort to ensure all this information is up to date but should be used as a guide only. Events do get cancelled or changed and venues can close without notice. Always follow the links provided for up to date information on an event or activity. If you know of a change or cancellation we've missed then please contact us to let us know.