Hamelin Bay in Western Australia, activities you can do with your kids !
Beneath the vast expanse of the Southern Hemisphere's cerulean sky, there lies a stretch of sand so breathtaking that it seems plucked right out of a dream. Meet Hamelin Bay – the crown jewel of Western Australia, where nature paints in splendid strokes of azure and golden hues.
To many, Australia evokes images of iconic Sydney landmarks, the vibrant Great Barrier Reef, or the mysterious Uluru. Yet, an untouched corner remains less known but equally enchanting – Hamelin Bay Western Australia. This tranquil haven, gracefully nestled along the Western Australian coast, offers one of the country's most pristine beaches.
But what makes Hamelin Bay so unique? Is it just another sandy stretch to lay down a towel, or is there a magic that makes kids giggle with glee and parents sign in relaxation? Imagine glittering turquoise waters that playfully caress the fine, white sands while a gentle breeze whispers tales of ancient times. Now, add the jovial dance of majestic stingrays close to the shore, under the careful watch of towering Karri trees that stand tall as age-old guardians of the bay.
For families seeking to escape the whirlwind of daily life, Hamelin Bay is not just a destination but a journey back in time. In an era when Mother Earth's grandeur remained untouched by the footprints of modernity, the soundtrack of life echoed with lapping waves, chirping birds, and the laughter of young adventurers.
Parents and children, let's embark on a delightful vacation to discover the secrets, stories, and sheer beauty of Hamelin Bay. The land of enchantment awaits!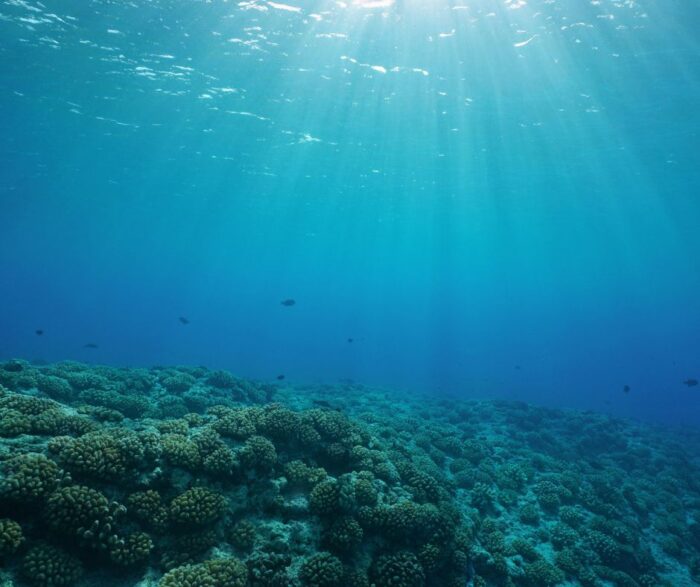 The Fascinating Marine Life and Crystal Clear Waters of Hamelin Bay
Australia's coastline is renowned for its vibrant marine life, and Hamelin Bay is no exception. As if the scenic beauty of its sandy shores wasn't enough, the underwater realm of this bay offers a magical world waiting to be explored. Here's why the marine life and pristine waters of Hamelin Bay are a treasure trove for both curious kids and adventurous adults:
Majestic Stingrays: One of Hamelin Bay's biggest draws!
Dance of the Rays: As the sun begins its descent, the shoreline comes alive with the graceful glide of friendly stingrays. Their elegant flaps, which resemble wings of underwater birds, are a sight to behold.
Safe Observations: These creatures are usually friendly, but always remember to admire them from a distance.
Crystal Clear Waters: Perfect for Snorkelling!
Kiddo's First Dive: The clear waters make it an ideal spot for children trying snorkeling for the first time. With visibility stretching far and wide, it's like peeking into a gigantic, natural aquarium.
Treasures Below: Expect to see schools of colourful fish, playful seahorses, and if you're lucky, a serene turtle gracefully swimming by.
Underwater Gardens: Corals and Seaweeds Galore!
Nature's Art: Dive deeper, and you'll discover corals and seaweeds painting the ocean floor in hues of green, pink, and blue. It's nature's very own art gallery.
Eco Lesson: Hamelin Bay offers a great opportunity for kids to understand the importance of coral reefs and marine ecosystems. They're not just beautiful; they're vital for our planet!
Safety First: Always a Priority.
Calm Waters: The bay is shielded from the rough waves, making it safer for children and novice swimmers.
Guided Tours: If you're not confident venturing out alone, there are guided snorkelling tours that can help you navigate the bay's underwater wonders safely.
Hamelin Bay is more than just a picturesque spot; it's a gateway to an underwater paradise. Every splash, every dive, and every snorkel brings forth a world of wonders that enthral both the young and the young at heart. So, pack those snorkels, slap on some sunscreen, and dive into an aquatic adventure that memories are made of. After all, in Hamelin Bay, every grain of sand and droplet of water has a tale to tell. Are you ready to listen?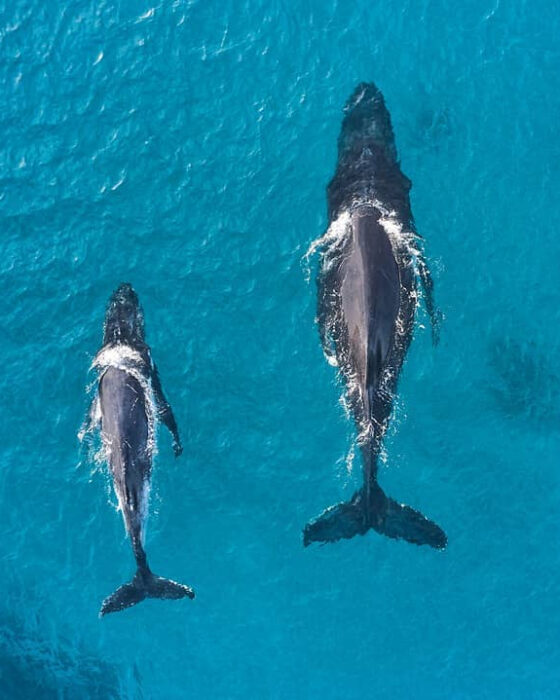 Exploring the Majestic Stingrays at Hamelin Bay
Hamelin Bay stingrays, unique wildlife encounters at Hamelin Bay, swimming with stingrays in Australia!
Perhaps nothing exemplifies the magic of Hamelin Bay more vividly than its resident gentle giants – the stingrays.The prospect of seeing these magnificent creatures up close in their natural habitat is both the draw and the highlight of many visitors' trip. So, let's dive a little deeper into this unique wildlife encounter:
Natural Attractions
Unlike many other places in the world, Hamelin Bay has become renowned for its frequent stingray sightings. Why here, you ask? It's believed that these creatures have grown accustomed to humans over time, as they often approach the shore looking for scraps left by local fishermen.
Varieties to Spot
While enjoying your time at the bay, keep an eye out for both the smooth stingrays (often mistaken for the manta rays due to their size) and the smaller eagle rays that gracefully drift in these waters.
Wading Adventures
Imagine walking along the shoreline and seeing dark shadows gliding effortlessly just a few feet away. Yes, that's how close you can get to these fascinating marine beings.
Photo Opportunities
While ensuring not to disturb or threaten them, the bay offers incredible chances to capture some heart-stopping photographs of these creatures. Imagine the awe on your friends' faces when they see your holiday pictures.
Swimming With The Stingrays
While the bay is a haven for many stingrays, they are not immune to the larger threats facing our oceans. Learning about and supporting conservation efforts can go a long way in ensuring that future generations also get to experience this natural wonder.
There's an old saying that the ocean whispers secrets to those who listen. In Hamelin Bay, those secrets are told through the mesmerising dance of its stingrays. A dance of nature, a dance of coexistence, a dance that reminds us of the beauty that lies in every corner of our planet. As you leave behind the shores of this enchanting bay, it's not just memories you take with you, but stories. Stories of encounters, respect, and the endless wonders of nature.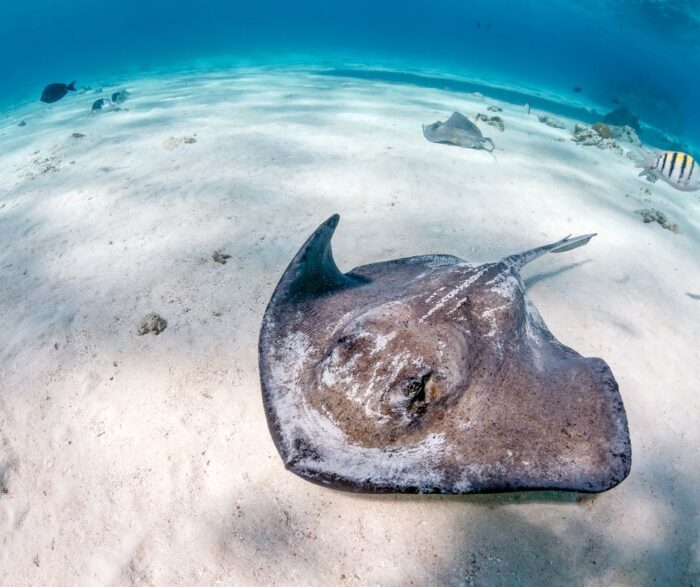 The Tranquil Beaches and Stunning Coastal Walks of Hamelin Bay
While Hamelin Bay's stingrays might be its most famous residents, the region's tranquil beaches and dramatic coastal walks offer their own brand of magic, beckoning visitors to immerse themselves in Western Australia's untouched beauty. Whether you're a beach bum, an avid hiker, or someone looking for a quiet corner to relax, Hamelin Bay won't disappoint.
Pristine Shores Await
Golden Sands and Gentle Waves: The beach at Hamelin Bay is a vast stretch of powdery, soft sand fringed by gentle, crystal-clear waters. Perfect for sandcastle-building with the kids or a relaxing stroll with your loved ones.
Sunset Serenades: As dusk approaches, the sky paints itself in hues of pink and gold, casting a surreal glow over the bay. This moment, with the soft whisper of waves in the background, can be your perfect peaceful retreat.
Embrace the Coastal Trails
Breathtaking Views from Cliff-tops: Meandering along the coastal cliff-tops, the trails offer panoramic views of the Indian Ocean. As you walk, every twist and turn reveals a new vista, each more enchanting than the last.
Flora and Fauna Galore: These walks are not just about the ocean views. Keep an eye out for native plants, flowers, and the occasional wildlife sighting. The song of birds provides a melodic backdrop to your trek.
Unplug and Unwind
Digital Detox: With its remote setting, Hamelin Bay encourages visitors to unplug from their devices and connect with nature. The lack of commercial hustle and bustle adds to its allure, making it one of the most peaceful retreats in Western Australia.
Rejuvenate Your Soul: Spend an afternoon reading your favourite book on the beach, meditating to the sound of waves, or simply laying back and soaking up the sun. This is the kind of place where time slows down, and life's worries seem miles away.
Planning Your Visit
Location Details: Hamelin Bay is located approximately 300 kilometres south of Perth. For those utilising a GPS, the coordinates are 34.2250° S, 115.0333° E.
Contact Information: For further details on beach amenities, coastal trail conditions, or any other inquiries, contact the Hamelin Bay Tourist Office at +6108 9758 5540 or visit their website at www.hamelinbaywa.com.au.
Stay Nearby: While there are a few accommodation options around Hamelin Bay, for a more extensive range, consider staying in nearby Augusta or Margaret River.
In Hamelin Bay, every grain of sand, every rustle of leaves, and every wave that crashes upon the shore tells a story. A story of nature's majesty, timeless beauty, and the serenity that awaits those willing to tread the path less travelled. Whether you're here for a day or a week, the beaches and coastal trails of Hamelin Bay promise a journey that the soul cherishes and the heart remembers forever.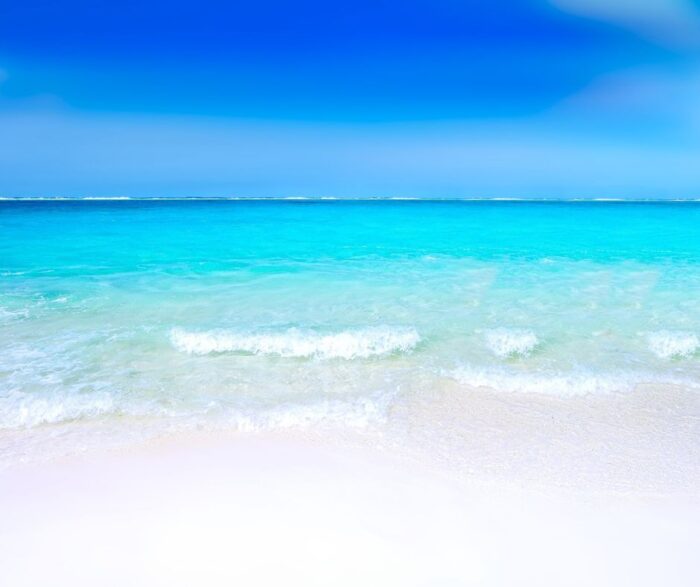 The Rich History and Cultural Significance of Hamelin Bay Lighthouse
Ahoy, little explorers! Have you ever dreamed of seeking out buried treasures, listening to tales of seafaring adventurers, or imagining the times when pirates roamed the oceans? Well, the Hamelin Bay Lighthouse is a gateway to such stories and more!
Lighthouse Legends....
Tales from Yesteryears: Built over a century ago, Hamelin Bay Lighthouse – Cape Leeuwin lighthouse has witnessed countless sunrises and sunsets and has guided many ships safely to shore. Imagine the number of stories it could tell if it could talk!
Guardian of the Seas: Lighthouses, like the one at Hamelin Bay, played a crucial role in helping sailors navigate the vast oceans. They were the guiding stars, ensuring ships didn't crash into rocks or land.
Why Lighthouses are SO Cool….
Did You Know? Many believe that each lighthouse has its own unique light pattern, almost like a secret handshake! This helps sailors recognise where they are. What more can you do to enjoy in a lighthouse!
The cultural keepers… Lighthouses are not just tall towers; they're symbols of a region's maritime heritage. They give us a peek into the lives of the brave lighthouse keepers and their families, who lived there many moons ago.
Adventure Time….. If you're feeling brave, why not climb to the top? The winding stairs might seem endless, but the view from above is absolutely worth it! (Just make sure to hold onto the railings!)
Whale Watching…Depending on the season, you might even spot whales frolicking in the distance from the lighthouse's peak. Now that's a sight you won't forget!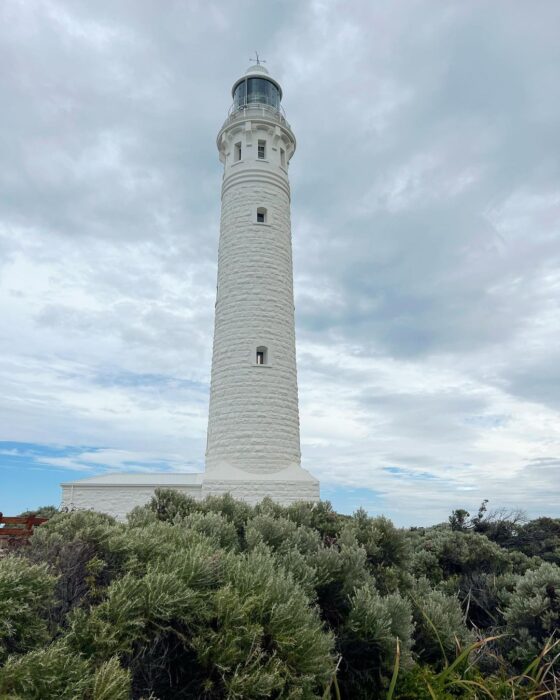 Savouring Fresh Seafood Delights at Local Restaurants near Hamelin Bay
After all that exploring, tummies are bound to rumble. And guess what? Hamelin Bay offers some scrumptious treats, especially for those who love seafood!
A Feast from the Sea
Local Delicacies: The waters around Hamelin Bay are home to delicious fish, prawns, and even lobsters. Many restaurants here serve dishes made from the day's fresh catch. Yum!
Kid's Special: Even if you're not a big fan of seafood, plenty of kid-friendly dishes are on the menu. Think fish and chips, creamy pasta, and juicy burgers.
Where to Eat
Augusta Bakery & Cafe : Unwind at Augusta Bakery & Cafe, where you can enjoy not only delicious meals but also a stunning view of the Blackwood River. Delight in the picturesque scenery as you savour your food.
Leeuwin Light house Cafe: At Leeuwin Lighthouse Cafe, enjoy the striking panorama of Cape Leeuwin while indulging in delightful Devonshire teas and light lunches. Let the scenery enhance your culinary experience.
Millers Ice cream Farm & Cafe: Treat yourself to a visit at Millers Ice cream Farm & Cafe, boasting an impressive selection of 16 homemade ice cream flavours. Pair your ice cream with classic Devonshire teas and toasties.
The Berry Farm: Indulge in the delights of The Berry Farm, where you'll find exquisite berry condiments and a delightful cafe nestled within charming cottage gardens. Enjoy home-cooked meals and let the children revel in the playground.
Deepdene Cafe: Experience the charm of Deepdene Cafe, where you can relish stunning vistas of the Karri forest. Sink into our plush, comfortable couches that create the perfect relaxed atmosphere, all within the breathtaking Jewel Cave precinct.
Deckchair Gourmet Cafe & Deli: Savour the culinary delights of Deckchair Gourmet Cafe & Deli, nestled in Augusta. Indulge in a tempting array of dishes, including superb breakfast options. As you enjoy your meal, take advantage of complimentary Wi-Fi with your purchase.
Karridale Tavern: Discover the warmth of Karridale Tavern, a mere 8 kilometres from the park. Delight in hearty and satisfying meals, all served within a friendly and welcoming ambiance.
Karridale Crossroads: Experience the culinary creativity of Karridale Crossroads, a Corner Deli that exudes remarkable flair. Located just 8 kilometers away, relish an all-day breakfast menu and indulge in delectable home-cooked offerings.
Sweet Surprises
Dessert Delight: Don't forget to save some space for dessert. From creamy ice creams to fluffy pancakes topped with berries, there's something for every sweet tooth!
Conclusion
Hamelin Bay is full of surprises! From the towering lighthouse sharing stories of old to the bustling restaurants serving plate after plate of deliciousness, there's a world of adventure waiting for both kiddos and their families. So, are you ready to embark on this journey of discovery and taste!