5.6kms Return Walk * Dual Use Walk/Cycle Way * Aboriginal Heritage Sites * Viewing Platform * Toilets at Park
Determined to get the kids back to nature a friend and I were determined to do the Joondalup Drive to Neil Hawkins Park Walk, through the Yellonga Regional Park, despite the forecast for rain and the black clouds that surrounded us.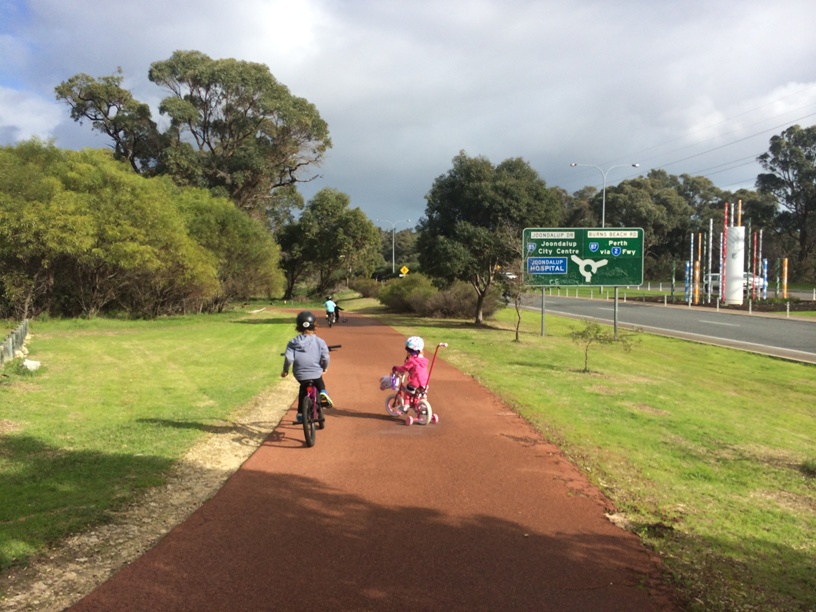 Armed with raincoats, spare clothes and umbrellas, that it turned out we ended up not really needing, we parked in a small parking area just need the Joondalup Drive / Burns Beach roundabout (after the roundabout take the first right, the turn right and park at the dead end).
You'll see the walk/cycleway start here and not much further up you'll see a sign with the distance to the viewing platform and Neil Hawkins Park.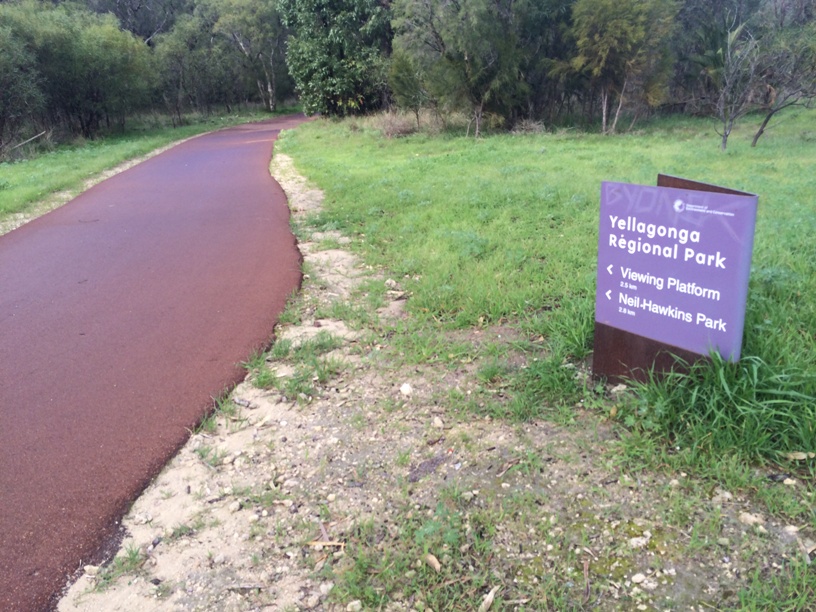 The sign tells you it's 2.2kms to the Viewing Platform and 2.8kms to Neil Hawkins Park. The path is like this the whole way so thank goodness as I only took a stroller for my younger boy, while my older boy rode his bike.
With a few stops to take jumpers on and off and to get snacks out of the pram, and a stop at the viewing platform, it took us about 35-40mins to get to Neil Hawkins Park.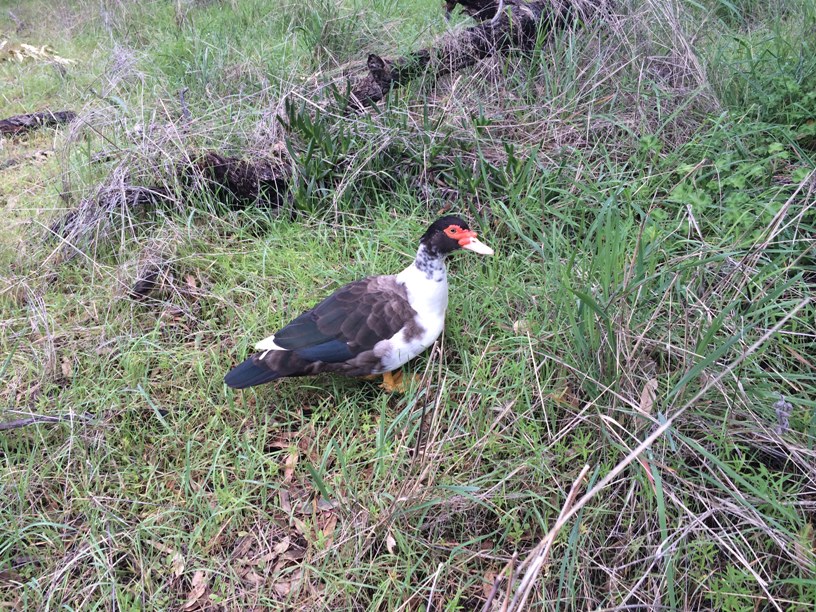 It really is a beautiful walk, with lots of nature to see along the way. And the scenery changes from dense bush to a big clearing to dense bush again.  We had a bit of challenge with a large tree fallen across the path, but this made it all the more adventurous.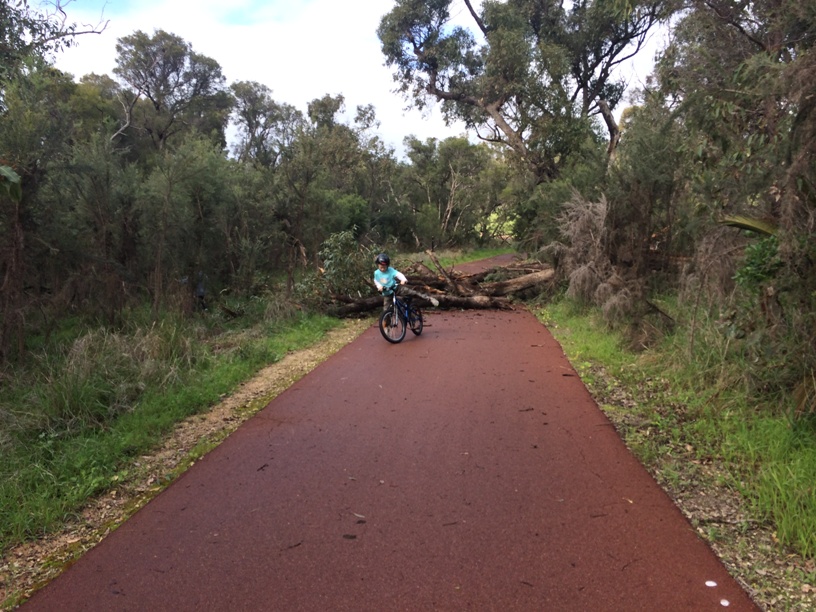 My youngest loved getting out of the pram and wandering across this massive clearing just short while into our walk. Despite those looming black clouds we got lots of sunshine for our walk, and even had to take our jumpers off along the way.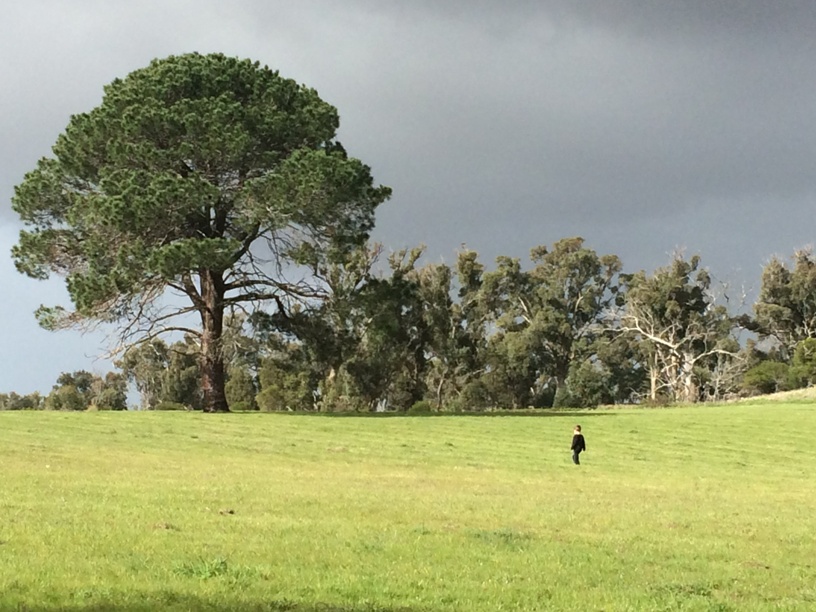 The kids were also fascinated with a cave we spotted along the way.  Of course don't let them go in the cave there are warning signs at the entrance.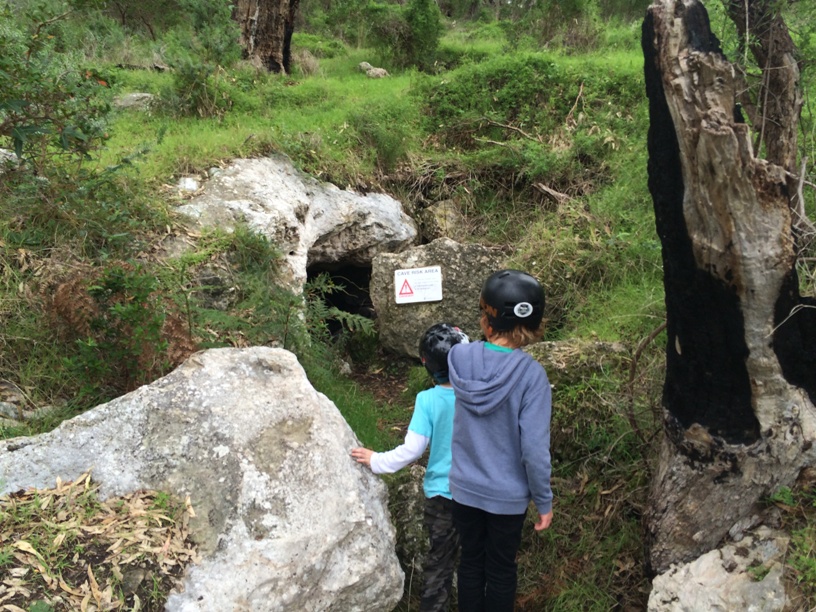 Towards the end of the walk we came across the Viewing Platform which is only 600meters from Neil Hawkins Park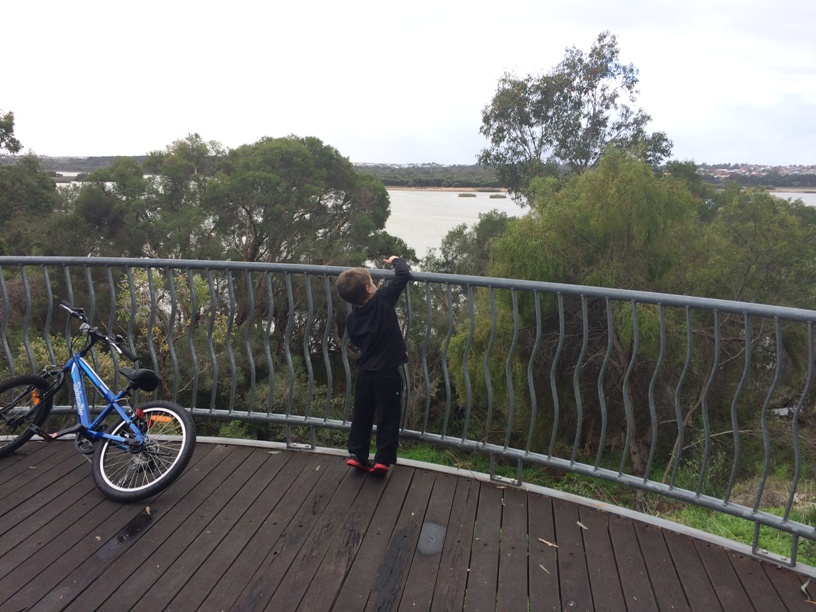 Not far to go from here is Neil Hawkins Park Joondalup where we enjoyed our packed lunch by the playground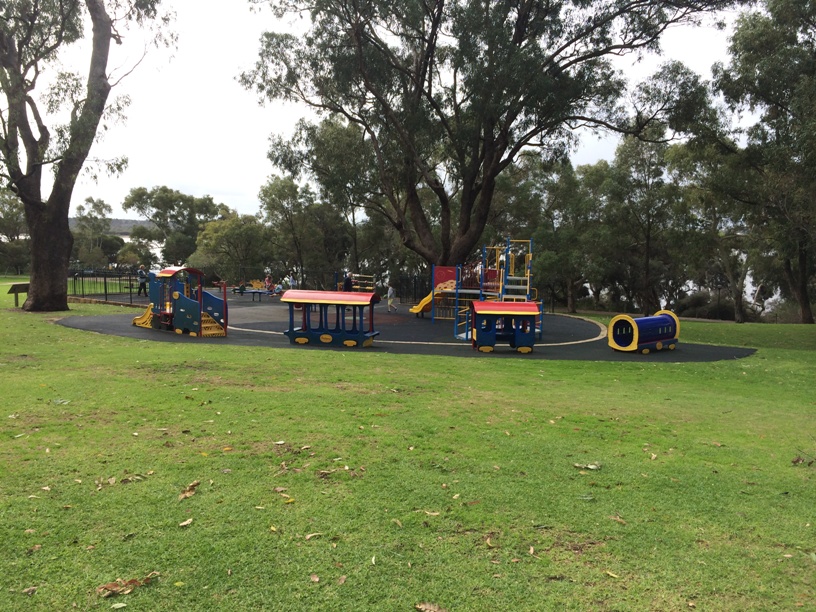 The birds were very friendly too, although you are not allowed to feed them I'm sure others do, so if you sit down on the ground with food in your hand expect the birds to be a bit on the friendly side – the kids loved it and it went well with our day out of nature – but if you are not a bird lover be warned there are A LOT of birds at this park.
The kids had a play and a run around, but the clouds were looming so we thought we better make our way back to the cars.  If you want to find out more about Neil Hawkins Park, you can see our review here . A quick visit to the jetty and we were on our way back to our starting point at the corner of Burns Beach and Joondalup Drive.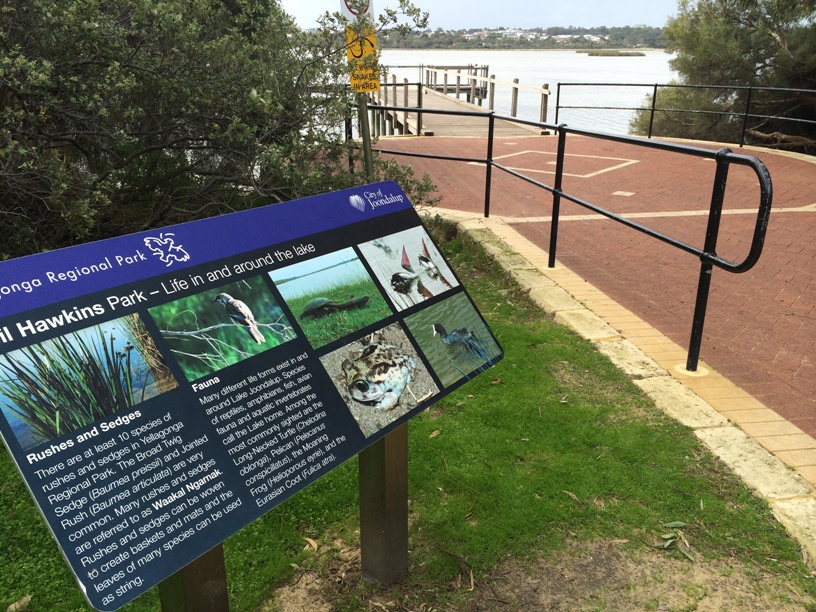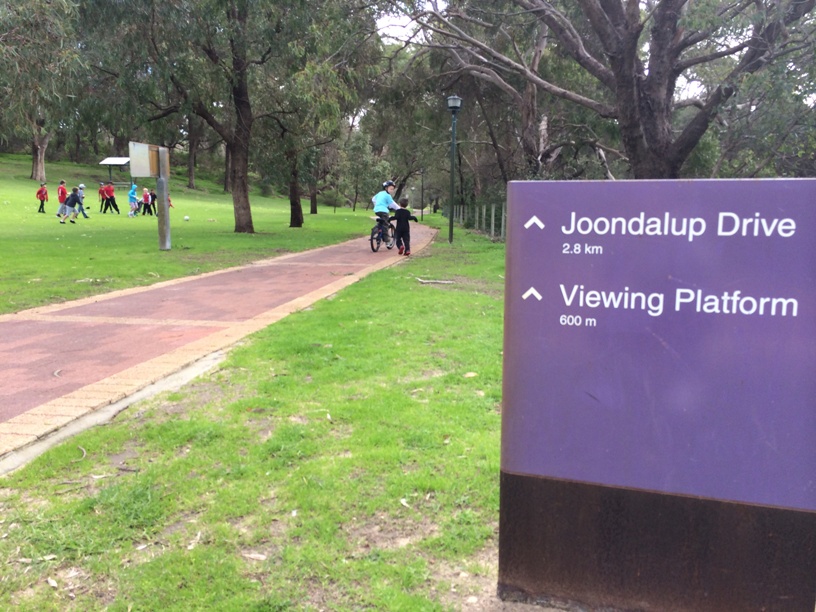 We were lucky that the weather held out for a walk and ride back, but once back in the car the heavens opened up – but the best park was yet to come when my oldest said the words "Thanks Mum for taking us it was awesome." Just shows you should let a bit of rain scare you off a bit of outdoor wild time – take a chance and enjoy a bit of nature this winter.
Posted by Kids Around Perth Reporter Lauren, May 19th 2015
---
Back to Bush Walks , Family Bike Rides
---
We make every effort to ensure all this information is up to date but should be used as a guide only. Events do get cancelled or changed and venues can close without notice. Always follow the links provided for up to date information on an event or activity. If you know of a change or cancellation we've missed then please contact us to let us know.