Jungle Gym Willeton Features: Toddler Gym Weekdays Term | Two Morning Sessions (School Term – No School Holidays Sessions)  | 12m-5yrs |  Bring Your Own Food Welcome * CASH Only * ATM Available * Light Snacks Available to Purchase
Jungle Gym in Willeton is a massive, super fun gym with something for kids of all ages! Most fun of all for little ones is the Jungle Gym Play There are two sessions on each weekday morning during the school term for kids 12months – 5 yrs. No need to book, just turn up, pay the small entry fee and you are ready to have some swinging, jumping, balancing & bouncing fun!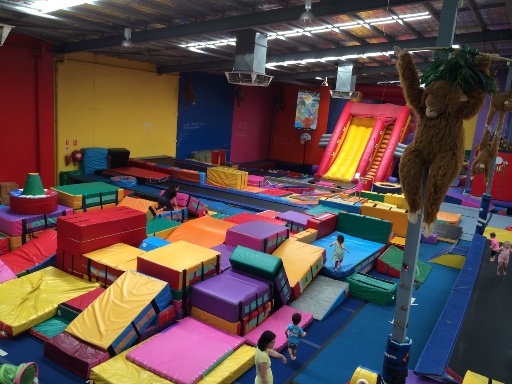 They play some great age appropriate music and the kids have a fantastic time burning off some energy.  Parents must be on the gym floor to assist kids, and its pretty hard work chasing them over the mats and lifting them onto ropes, so its a great "get active" morning out for both parents and kids!
Balance!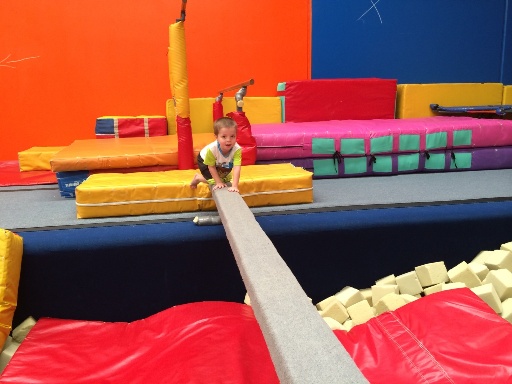 Swing!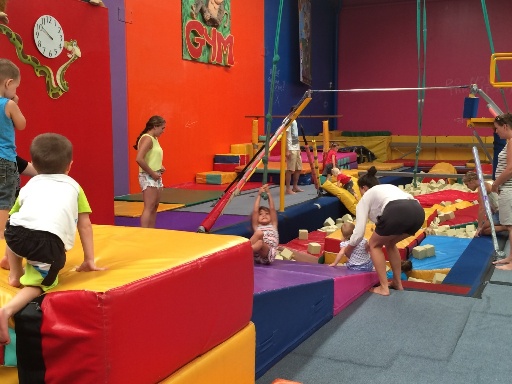 Jump!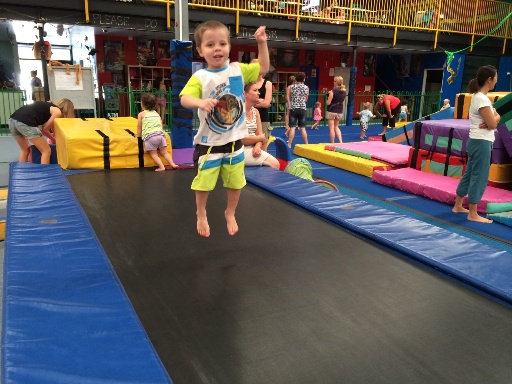 Slide!
Run!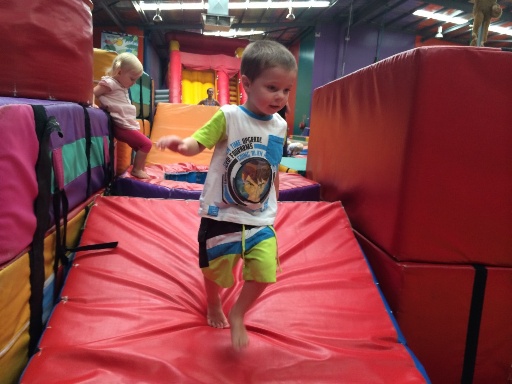 Play!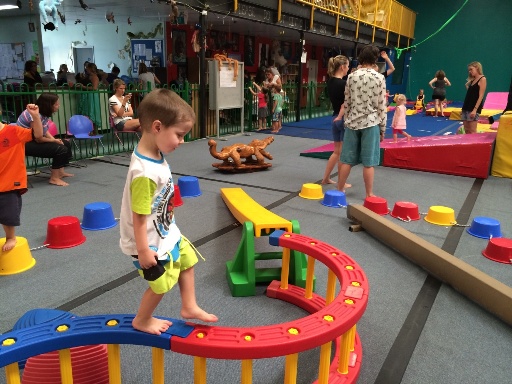 There are no shoes, socks, bags, food, prams etc on the gym floor, but they have little storage cubes for storing all your things.
There is a fully fenced and gated viewing platform upstairs, so if you need to have some morning tea during your play time you can head upstairs and have a bite to eat and drink before heading back onto the gym floor.
It's CASH only at Jungle Gym however there is an ATM there (check with centre for latest update on payment options). There is only limited food and drink available – so it definitely advisable to bring your own food and drinks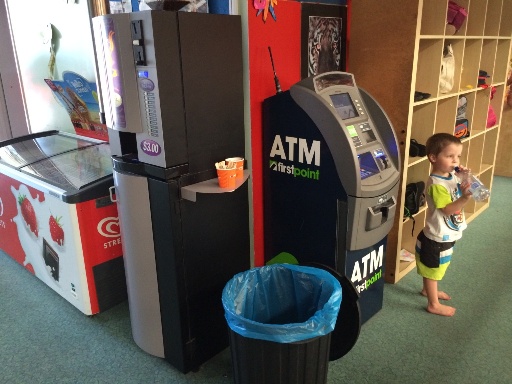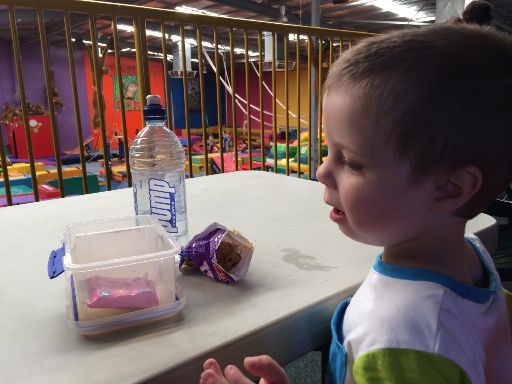 Jungle Gym Willeton also offer gymnastics classes for kids aged 3-12years, school holiday programs and kids parties.
More information : www.junglegym.com.au
How to Get There:
---
Back to Casual Toddler Gyms
---
You may also be interested in reading about



Nice suburban adventure playground in a new estate in Willeton
We make every effort to ensure all this information is up to date but should be used as a guide only. Events do get cancelled or changed and venues can close without notice. Always follow the links provided for up to date information on an event or activity. If you know of a change or cancellation we've missed then please contact us to let us know.