Karrinyup Waters Cafe Gwelup Features: Cafe & Bar | Playground | Kids Meals | High Chairs | Open Tuesday – Sunday
You don't have to stay at Karrinyup Waters Resort to enjoy the Karrinyup Waters Cafe, complete with playground and bar overlooking the resort pool area.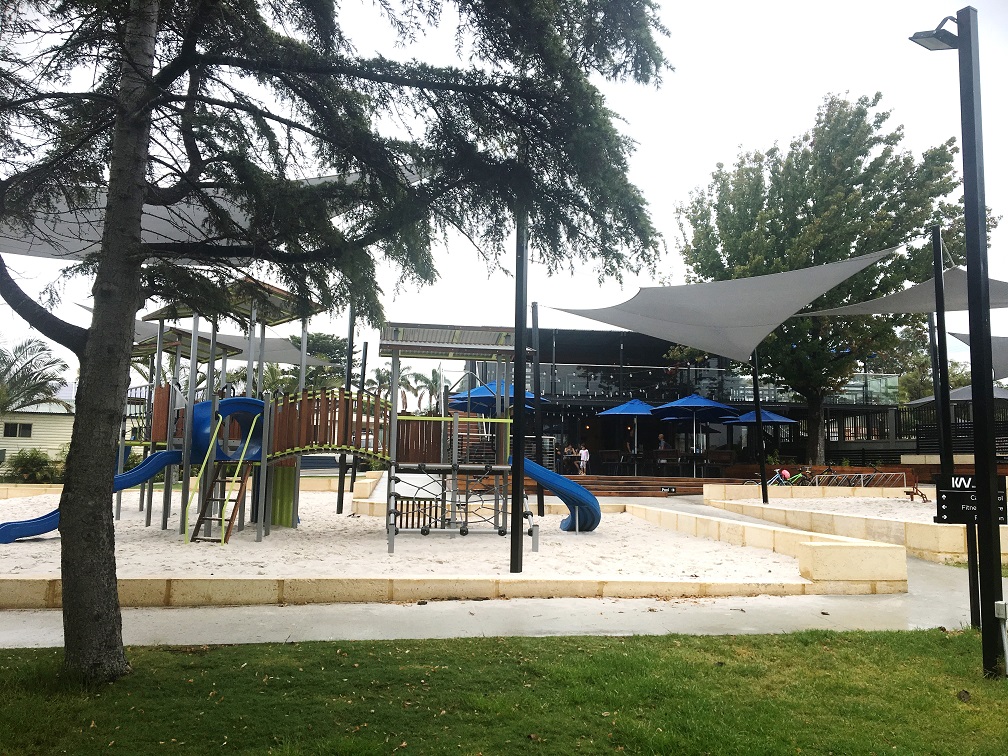 The Karrinyup Waters Cafe was built in 2018 as an extension to the amazing Karrinyup Waters Resort. With a big additional playground, two storey bar & cafe with cafe downstairs and bar deck up stairs, you now don't have to stay at the resort to enjoy this little piece of Gwelup.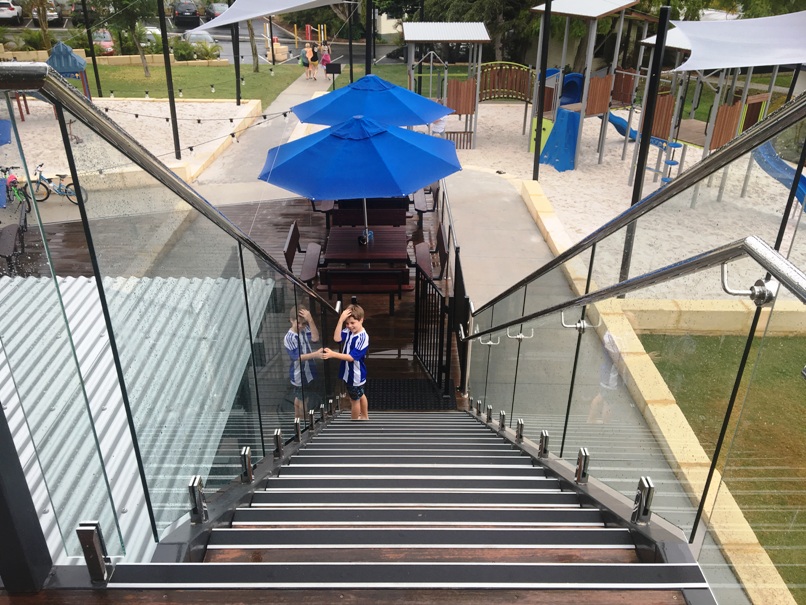 The playground is located right alongside the cafe dining deck, is located under shade sails and has something for all ages. The original playground is still in place too, right alongside the new playground.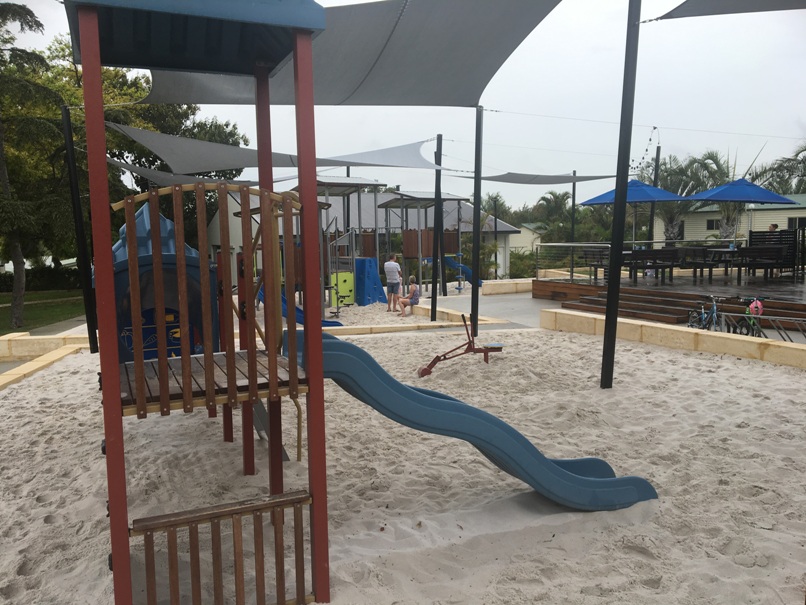 Cafe dining is outdoors, with some under cover area and the majority of the deck shaded with large umbrellas. It was drizzling a little while we were there but we were still able to sit out on the deck, but just note fully covered dining is limited on a rainy day.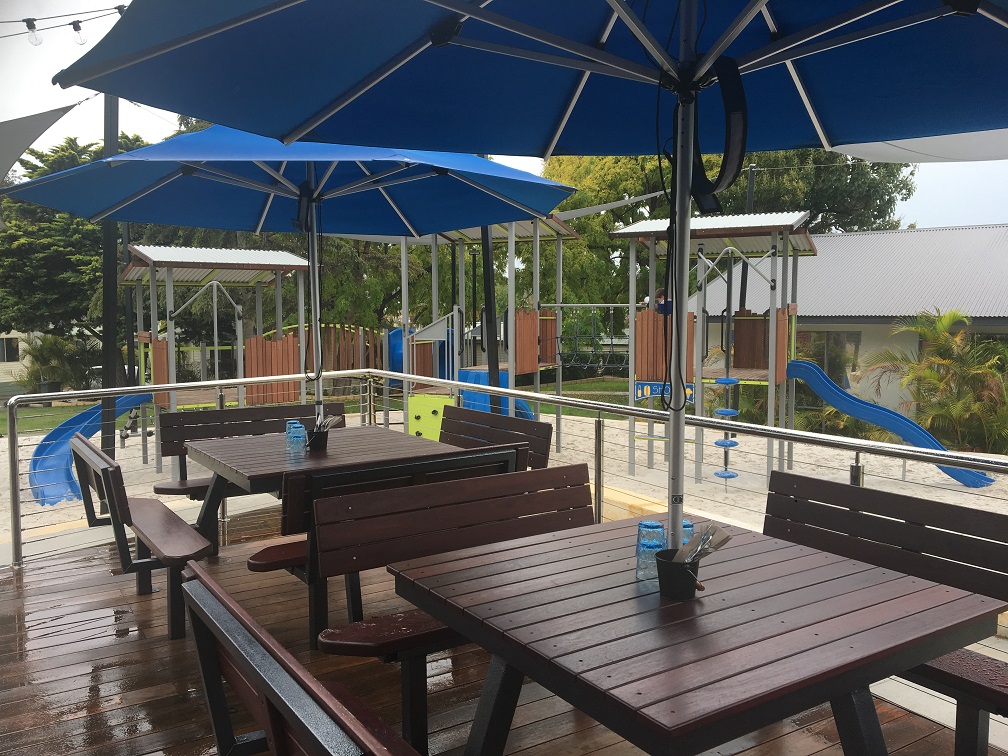 Upstairs is the bar area that overlooks the resort pool area. Unfortunately only resort guests are permitted in the pool area. Be warned the view will have you planning your next stay cation to this fabulous suburban resort.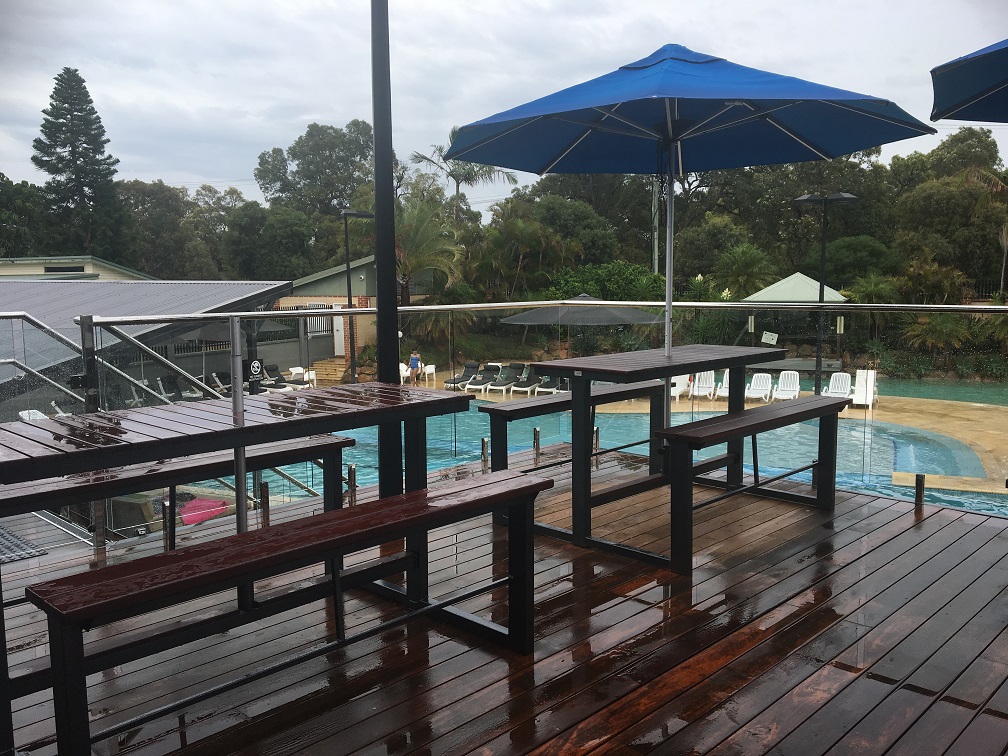 The cafe is open daily for breakfast, lunch and dinner Tuesday – Sunday (see facebook link below for up to date / seasonal open times). Choose from the big variety on the menu or grab something from the treats and light meals on display. We enjoyed coffees, hot chocolates and a couple of sweet treats but decided to stay a little longer so ordered some chips and salt and pepper calamari for lunch too. All the food was delicious and the prices were really reasonable. There are a few kids meals on the menu for $10 each.
You can bring your dog along to Karrinyup Waters Cafe, however they must be secured in the designated "Dog House" where there are lead clips and a water bowl and shade to keep your dog comfy. The Dog House is visible from the cafe deck area.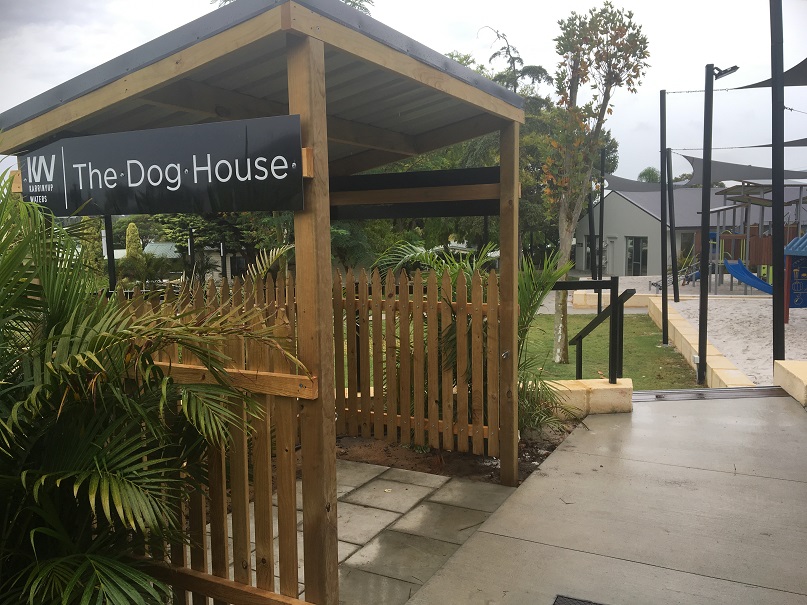 Local to the area? You may like to make this a family ride destination. A bike rack is available right at the front of the cafe dining deck.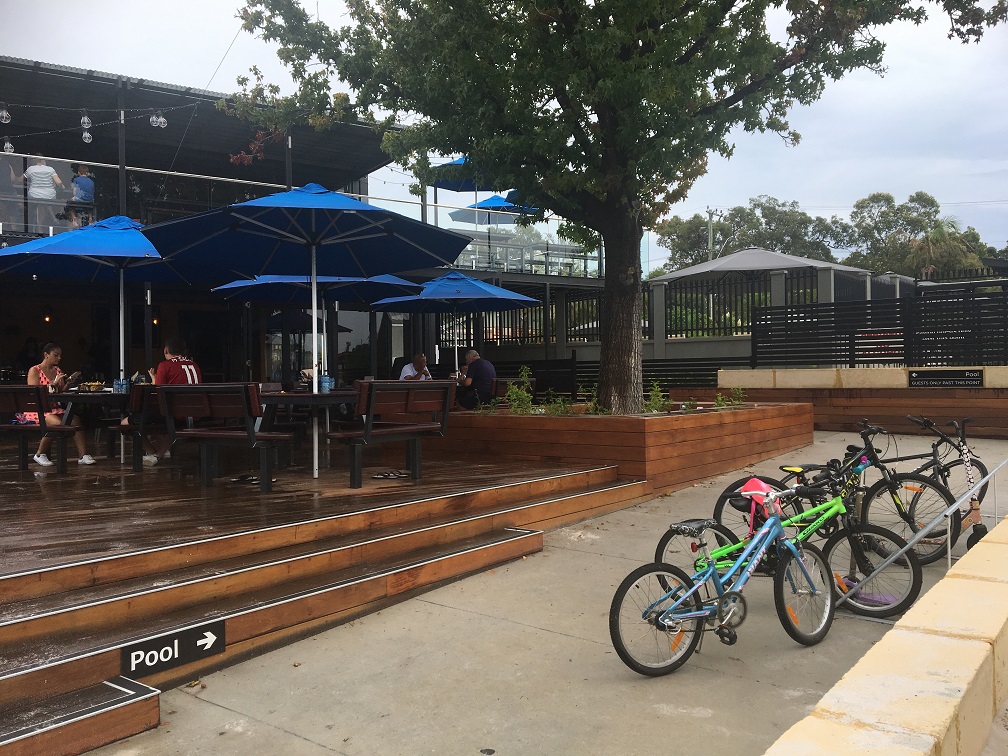 If you are looking for a kid friendly cafe experience you will love the Karrinyup Waters Cafe, with two playgrounds and a shady deck overlooking the play areas. Perfect for a kid friendly dining experience too with elevated bar and dining area also over looking the play areas as well as the resort pool (pool accessible to resort guests only). If you are thinking about booking into Karrinyup Waters Resort for a stay cation you can find out more here.
More information: www.facebook.com/karrinyupwaters or kwr.net.au
How To Get There:
Review by Kids Around Perth Reporter Lauren, 10th March 2019
---
Back to Family Cafes
---
You may also be interested in reading about



Family arcade fun just got bigger and better at Archie Brothers Karrinyup




Crazy indoor mini golf fun at Holey Moley Karrinyup




Shopping centre play has gone next level with The Cubby at Karrinyup Shopping Centre
We make every effort to ensure all this information is up to date but should be used as a guide only. Events do get cancelled or changed and venues can close without notice. Always follow the links provided for up to date information on an event or activity. If you know of a change or cancellation we've missed then please contact us to let us know.