These kids activiites in Perth are the perfect way to get your kids out from under your feet, off their screens and doing something active and fun. There are so many different activities for kids to do in Perth both indoors and outdoors, meaning there is something to do all years round.
Arcades / Gaming
What kid doesn't love arcades and gaming?! These days arcades centres offer a huge variety of games including games that get kids (and grown ups) up and active. You can even be part of the game these days with virtual reality games and some of these arcades also include hands on activities such as wall climbing, bowling and dodgem cars. Find Perth Arcades and Gaming Centres here.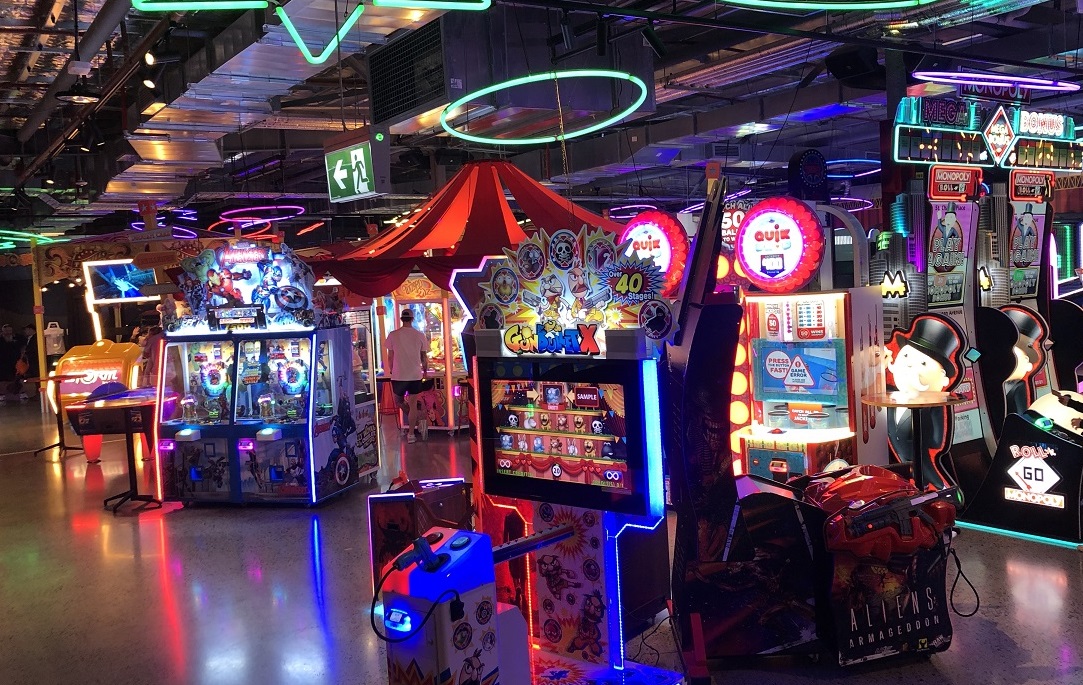 Picture: Archi Bros Karrinyup
Go Karting
Take the family out for some family friendly rivalry on the track at one of Perth's indoor or outdoor go kart tracks. Choose from single karts, duo karts and some venues also have electric go karts too. Find Perth Go Kart Centres here.
Ice Skating
Laser Tag
Be a part of the game with a friendly family Laser. Tag Battle. Find Perth Laser Tag venues here.
Mini Golf
Whether it be indoor or outdoors, mini golf is a fun, go to activity, the whole family will love. Find Mini Gofl Courses in and around Perth here.
Play Centres
When it's too hot or too rainy outside or you are looking for somewhere indoors and safe to play, your local play centre is the perfect option. It's a great meetup with friends option with food and drink options ready at the cafe too. Find ? Perth's Play Centres here. ?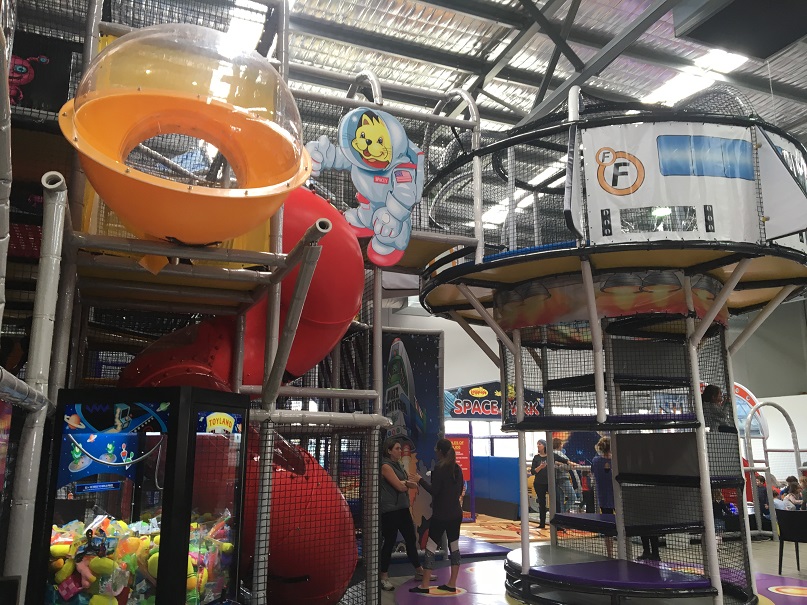 Pictured: Lollipops Butler
Playgrounds
A play at your local playground or a drive across town to check out a different playground, is your go to for things to do with Kids. Perth has so many amazing playground and with new playground opening and old playground being upgraded all of the time, there is always somewhere new to explore and play. Find Perth's Playgrounds here.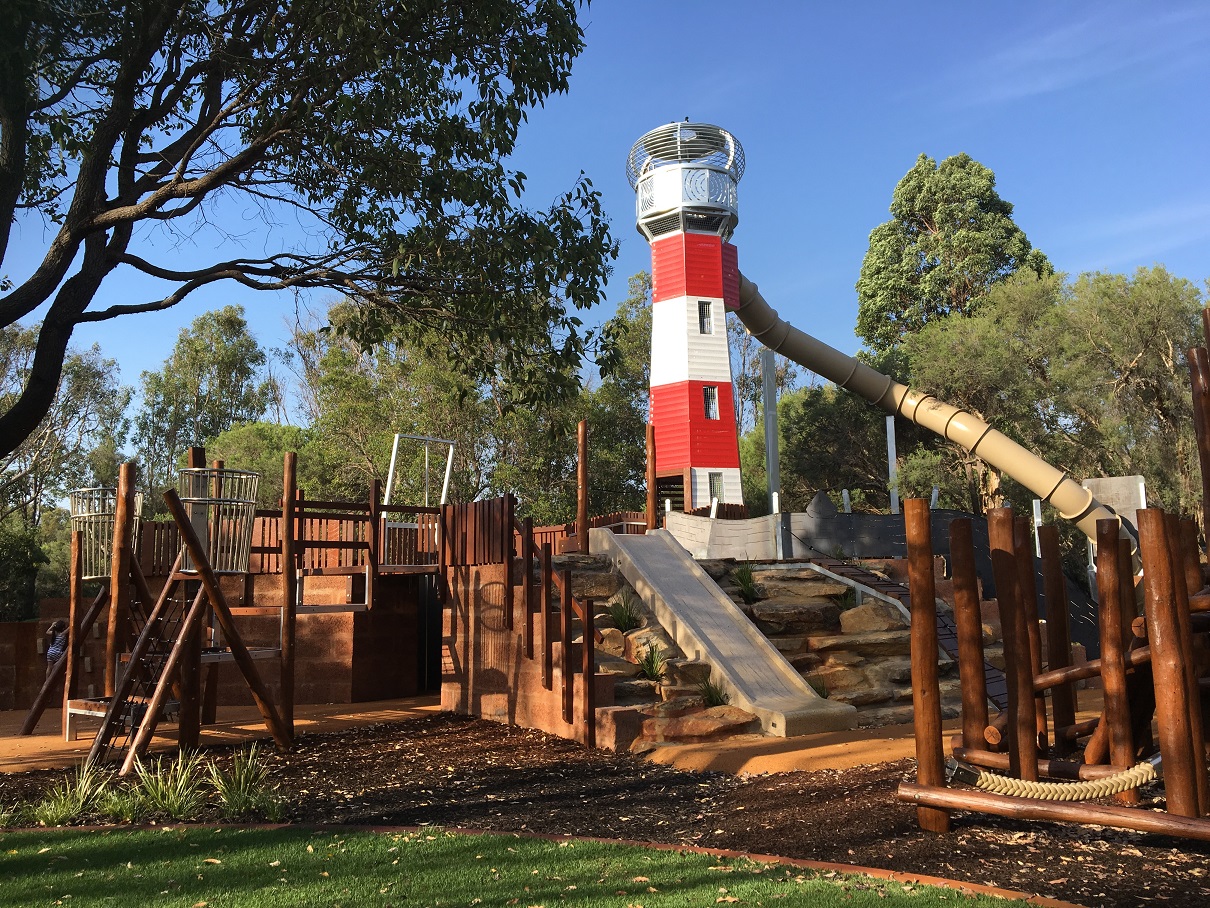 Pictured: Pia's Place Whiteman Park
Rollerskating
Take the family out for some old fashioned roller skating fun. There are still a few roller skating rinks in Perth, find out where you canf find Perth's Rollerskating Rinks here.
Trampoline Centres
Heading to your local trampoline centre is a great way to keep the kids active indoors while it's too hot or too rainy outside. Sessions are usually one to two hours long and some centres include other activities such as dodgeball, basketball, clmibng walls, ninja courses and elevated ropes courses. Find Perth's Trampoline Centres here.
Water Parks
During the warmer months your local water park is a great way to keep the whole family cool and entertained. Perth has a lots of free and ticketed water parks and water attractions for families. Find Perth's Water Parks & Atrractions here.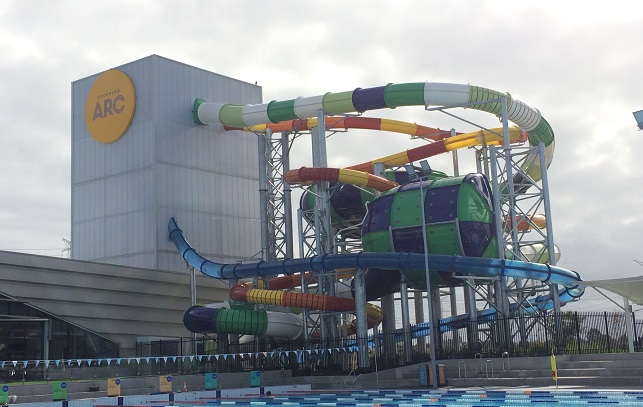 Zip Lining
Get your adrenaline pumping with a zip lining experience. From the city to the forest and experiences both during the day and under twilight. Find Zip Lining exepriences in and around Perth here.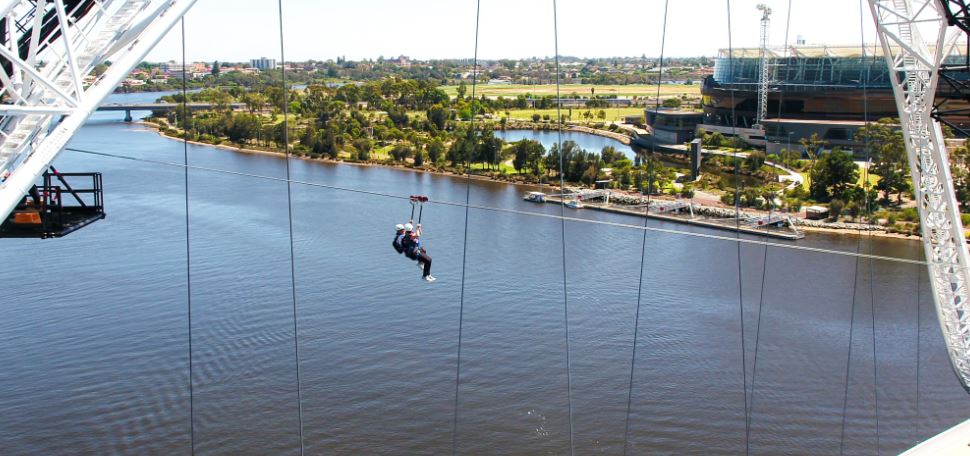 Pictured: Matagarup Zip Climb
---
Back to Things To Do in Perth
---
We make every effort to ensure all this information is up to date but should be used as a guide only. Events do get cancelled or changed and venues can close without notice. Always follow the links provided for up to date information on an event or activity. If you know of a change or cancellation we've missed then please contact us to let us know.