Lake Leschenaultia Chidlow Features: Free Entry | Lake Suitable For Swimming | Pontoon | BBQs | Toilets | Cafe | Canoe Hire | Pump Track | Mountain Bike Trails | Campsite (fees apply) | No Dogs Allowed
Lake Leschenaultia is located in the small town of Childow approx 1 hours drive from Perth and is the perfect location to get the family out of the city for a day trip or for some camping.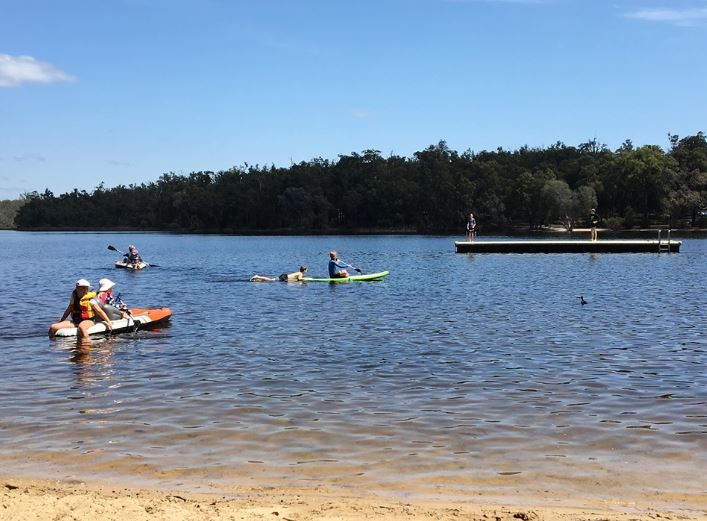 On this occasion we camped for two nights at Lake Leschenaultia during the Spring school holidays. We scored the last two side by side campsites for our selves and two other families which were at the Tent Campsite which is closest to the water (sites 14-21 for tents and 22 for camper trailer). We recommend this camp area due to it proximity to the water even though the camp toilets, showers and kitchen are a little bit more of a walk from the campsite.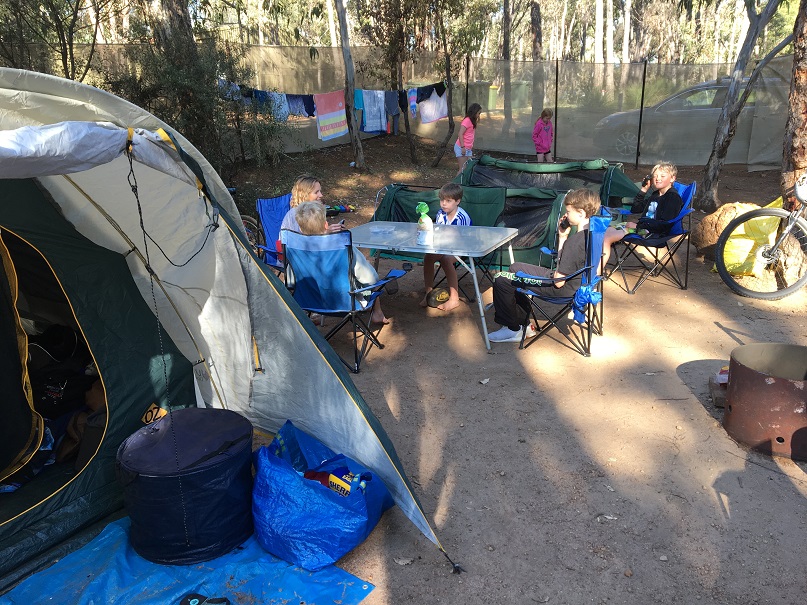 This section is mostly for tent camping but there was one site suitable for a camper trailer. There is no parking at each site, but you can get your car up to your campsite to off load, and the parking area is only a very short walk from the campsites.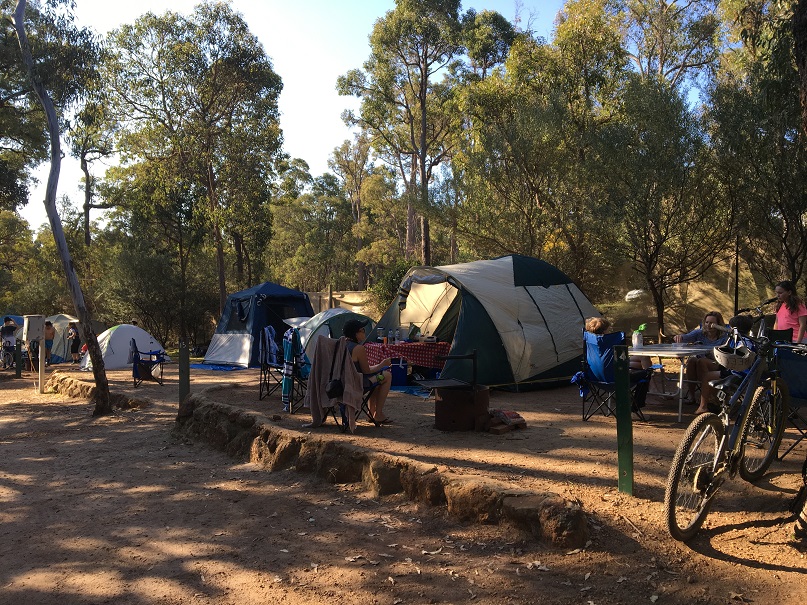 Camping at Lake Leschenaultia is for tents and camper trailers only and you'll need min 10mm tent pegs to secure tents and annexes in the hard ground. There is a camp kitchen with fridge, microwave, sink, bbqs and tables & chairs. There is a camp ground shower block and another shower block in the public picnic area. Campsites are $40 per night for up to 2 adults plus a small fee for additional children and adults.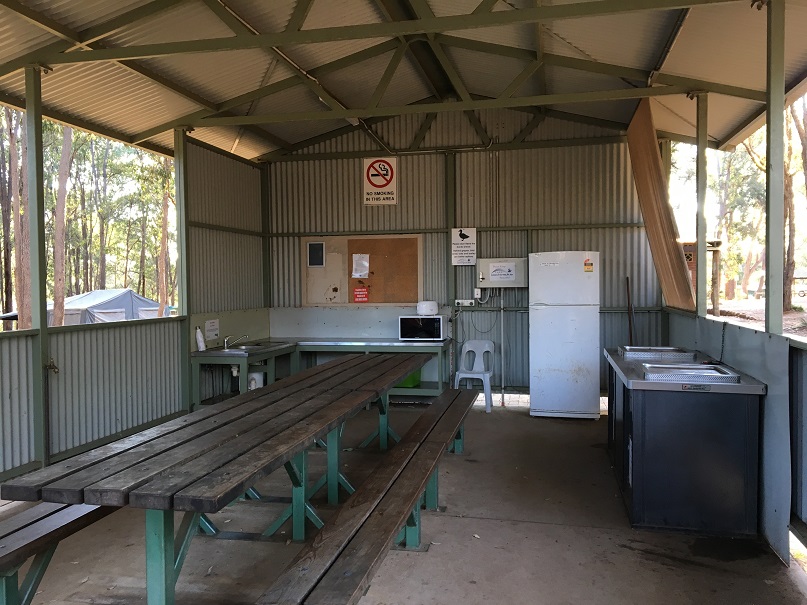 Each campsite has it's own fire pit with a cooking plate. This was a bit plus for us, being able to cook breakfast and dinner at our campsite, and toast marshmallows later at night. Bags of wood are available for purchase from the Camp Office. Note: fires not permitted during total fire bans and prohibited burning periods).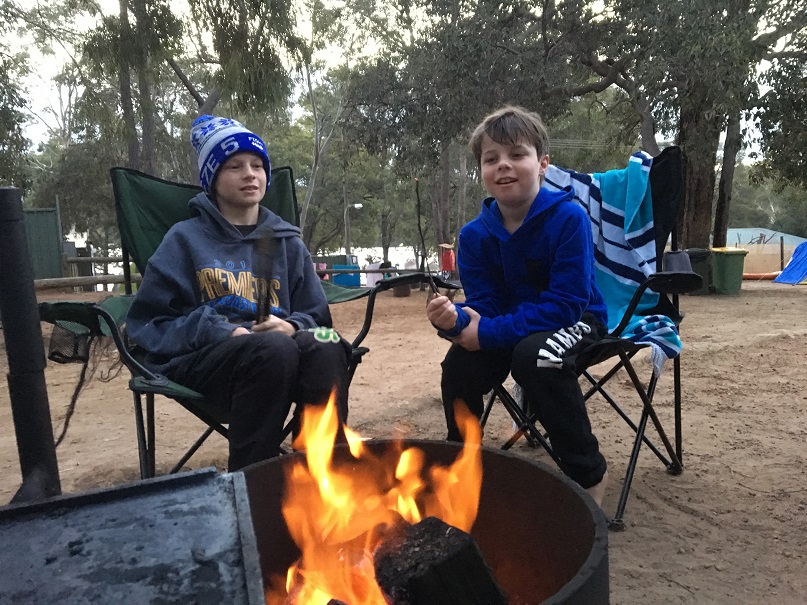 We also enjoyed using the public BBQs in the morning to cook breakfast overlooking the water too.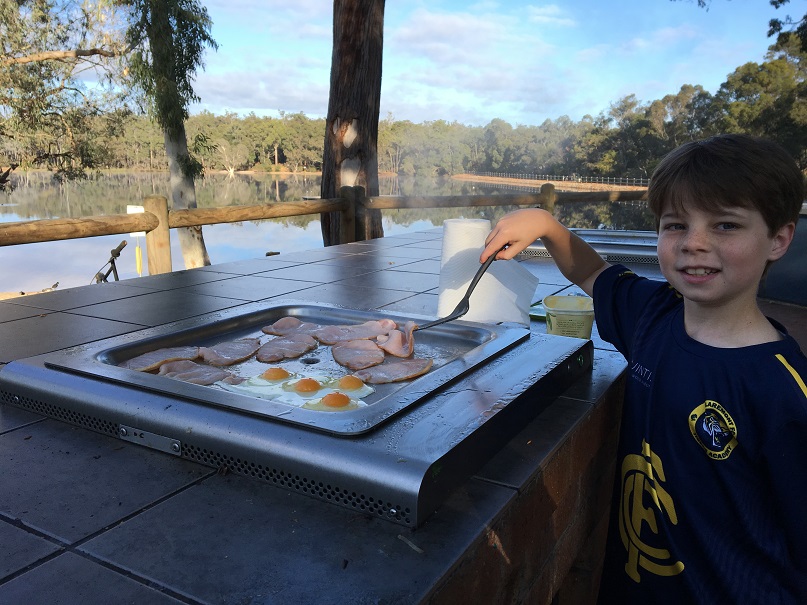 Bring along some grapes (halved) or some bird seed, the birds are very friendly and if you are lucky will fly down and eat from your hand. This was the highlight of the morning for the kids.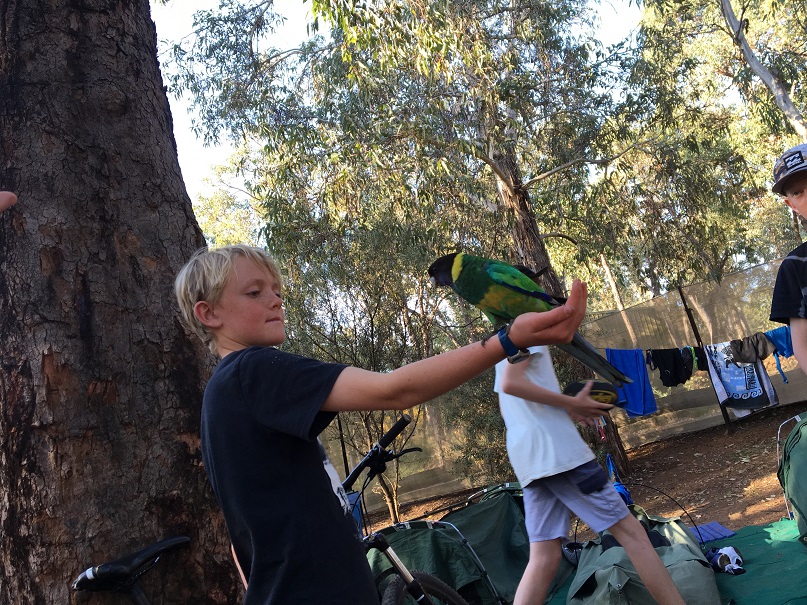 Entry to Lake Leschenaultia is free. The public picnic area is a large grassy and shady foreshore that overlooks the swimming area. This area features picnic shelters, BBQs, a playground and Reflections Cafe (which is open daily for breakfast and lunch – closes at 2pm).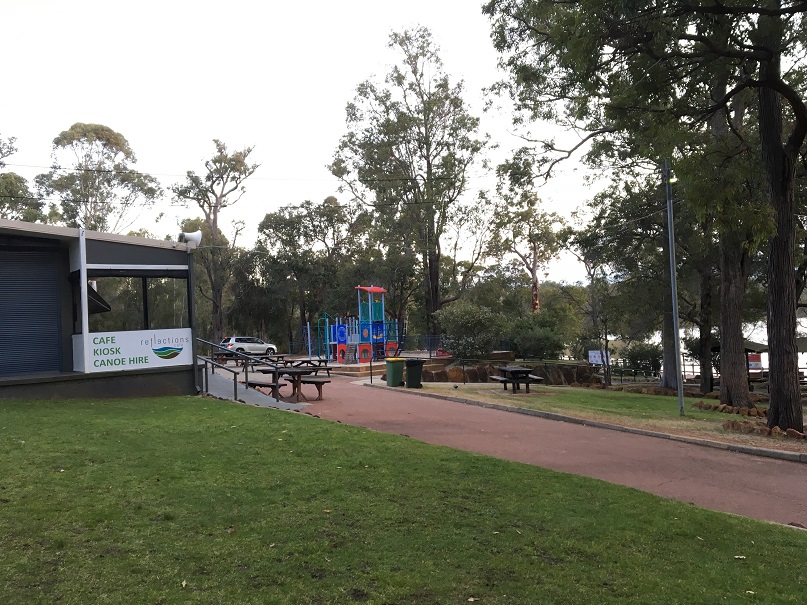 Reflections Cafe has indoor and outdoor dining areas and has a range of meals, lights meals, snacks, treats, ice creams, hot and cold drinks. It's located close to the playground so it's a nice place to visit for a coffee and cake or a meal overlooking the water. There is a breakfast and lunch menu that includes a kids menu.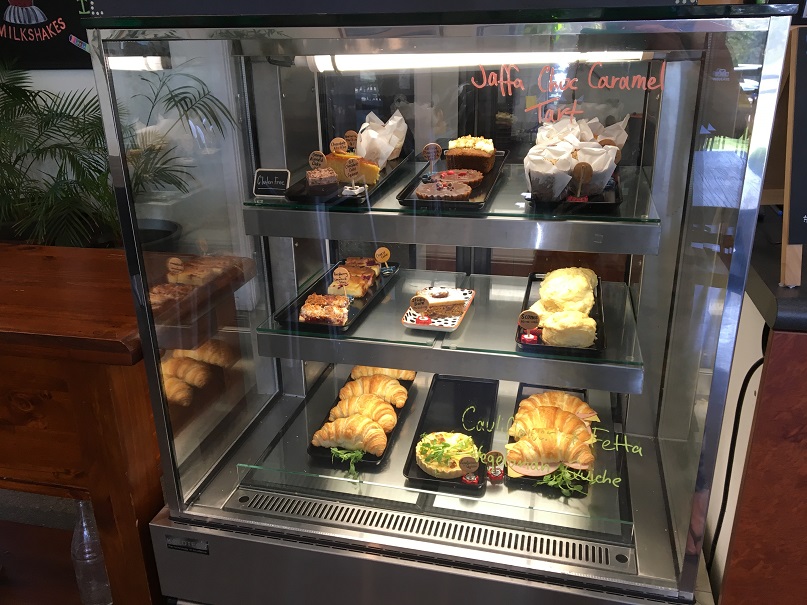 The waters edge is sandy, the water is suitable for swimming and there is a pontoon out in the water. We brought our own standup paddle board and kayaks along but canoe and standup paddleboard hire is available from Reflections Cafe.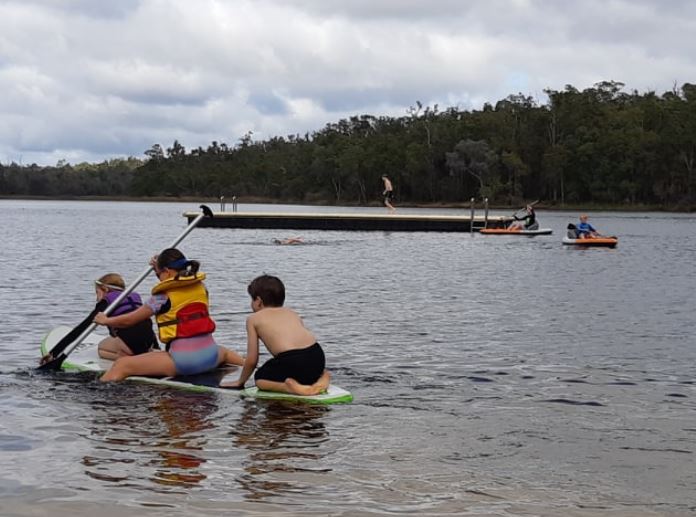 Lake Leschenaultia is a fantastic place for families who love to ride too. With a bike pump track around 700ms from the swimming and picnic area. There is a water fountain located alongside the track.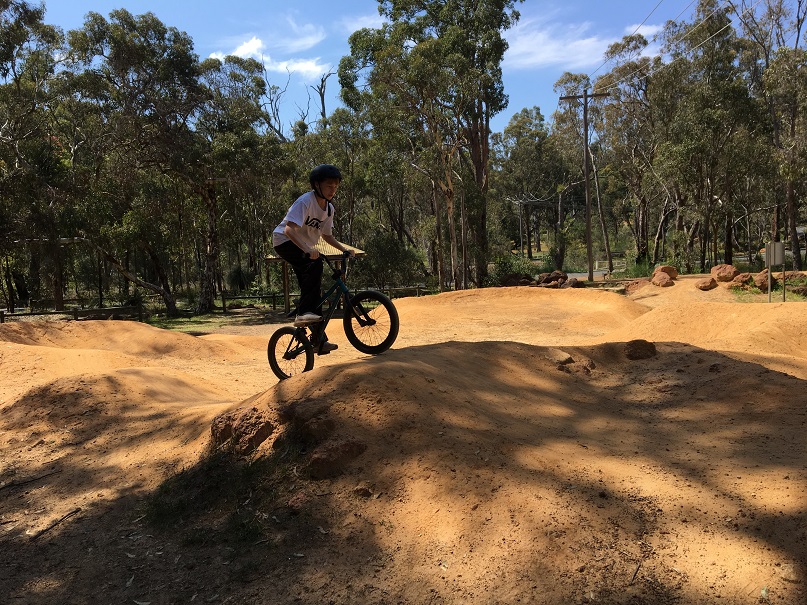 On the other side of the lake are series of Mountain Bike Trails (MTB). A large map of the trails is located on several signs, so you can choose the difficulty level (easy and intermediate). The easy track is best accessed from the south side of the picnic area and goes all the way around approx 3km to the main Mountain Bike Trail access. In total there are 11.9km of tracks over 9 individual trails.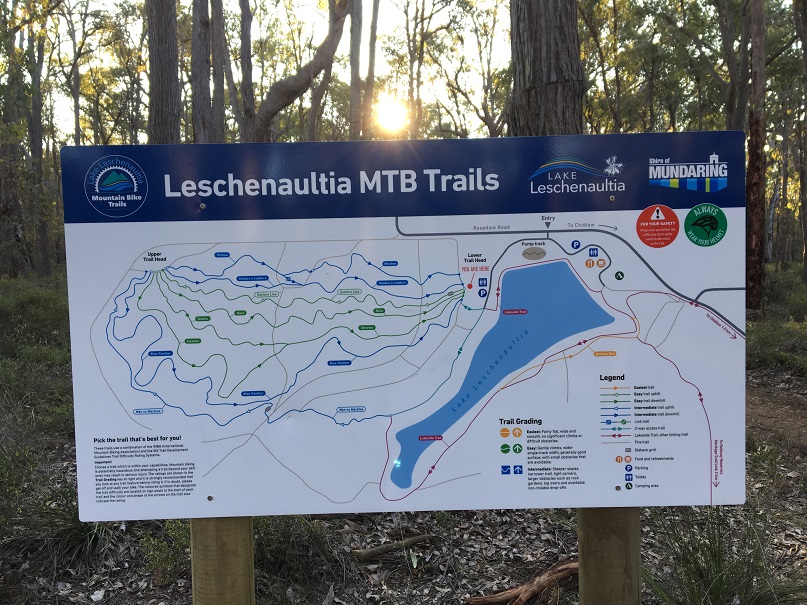 The intermediate trails are very challenging. They feature tight turns, jumps and wooden obstacles so a safe mountain bike, helmet and safety gear is highly recommended. There is a carpark on the other side near the trails, so you can park away from the public picnic area if you are just visiting for the trails. A toilet block is located on this side of the late just a short walk from the carpark. The trails are quite long so we recommend you are well equipped with water you can carry on you or your bike also.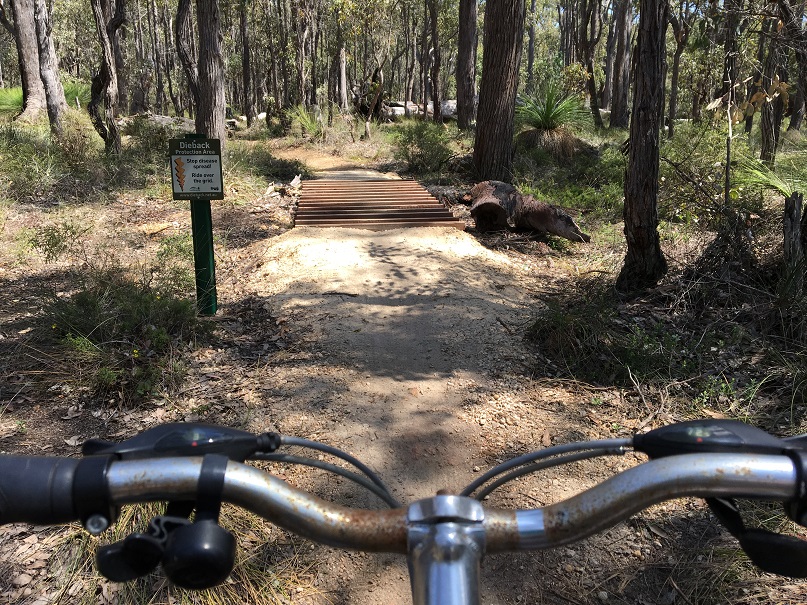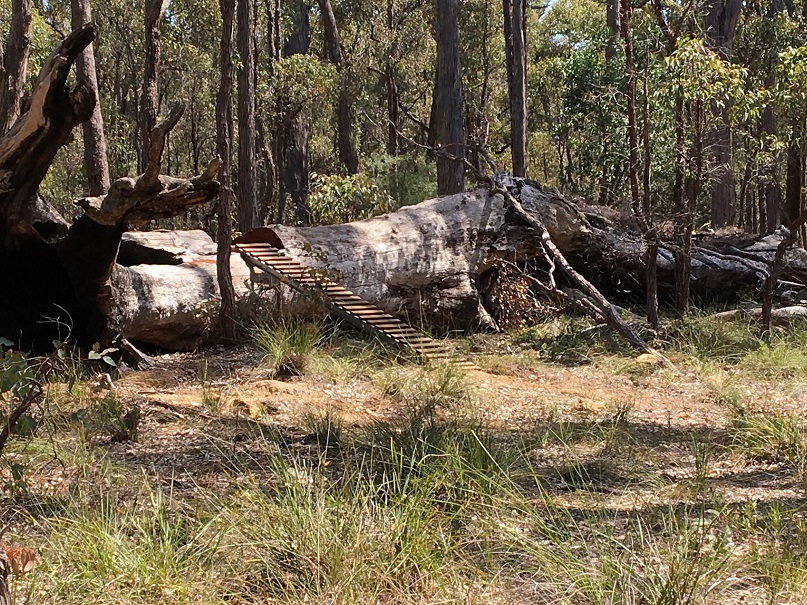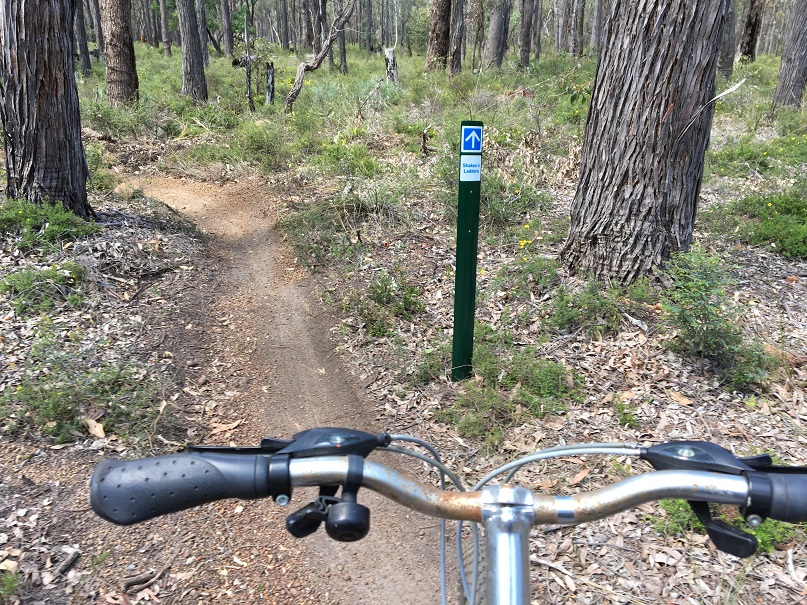 Lake Leschenaultia is the perfect place to get the kids out of the house for a nature fix without having to drive too far. Visit for the day or camp for a night or two (or more!). Pop in for a coffee and play at the playground, breakfast or lunch overlooking the water, or to tackle the bike tracks and trails. Lake Leschenaultia is open every day of the year (cafe close and no canoe/SUP hire Christmas Day) so is your go to for a family road trip all year round.
How To Get There:
Lake Leschenaultia Reviews
Leave a Review
---
Back to Playgrounds , Family Cafes , Bike Tracks , Day Trips
---
You may also be interested in reading about



Relax. Play. Dine & Sip Cider at the beautiful Core Cider, it's the ultimate Perth Hills dining experience




See our guide for Things to do in the Hills this school holidays. Find out what's on in the Hills, so you can enjoy a day out in the hills this school holidays




Play at this old train station that has been turned into an awesome park in the hills for train love kids
We make every effort to ensure all this information is up to date but should be used as a guide only. Events do get cancelled or changed and venues can close without notice. Always follow the links provided for up to date information on an event or activity. If you know of a change or cancellation we've missed then please contact us to let us know.