Latitude 32 Rockingham Features: Restaurant | Kids Meals | Kids Pack | Open Wednesday – Monday (Closed Tuesday) | Lunch & Dinner | Indoor & Outdoor Dining | Licensed
Latitude 32 is located on the Rockingham Foreshore and is the perfect beachside location to enjoy family friendly fine dining all year round.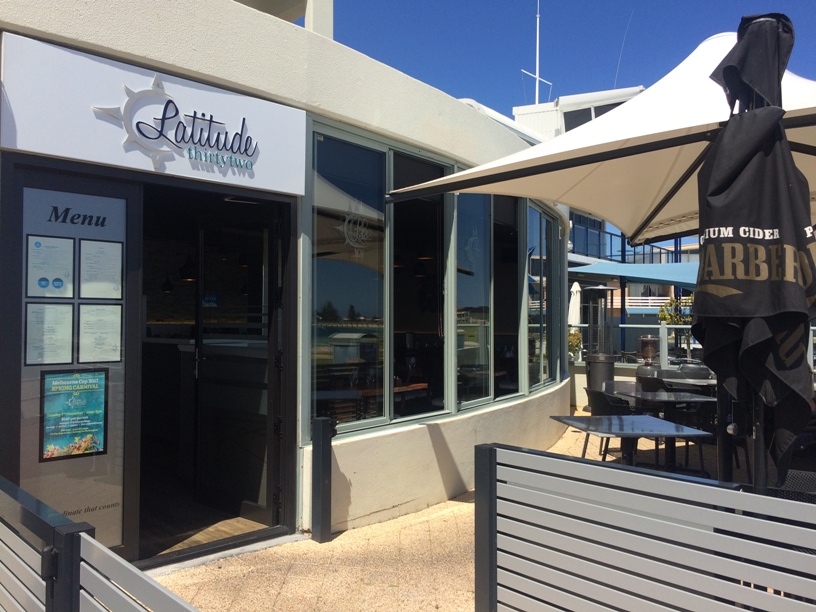 Views of the ocean really don't get better than this in Perth. Latitude 32 is right on the Rockingham Foreshore and offers 180 degree views of Rockingham Beach. Dolphins are daily visitors to Rockingham Beach so you never know your luck you may spot a dolphin or two while you are dining. Having the beach right in front of the restaurant is perfect when dining with kids, as you can take the kids down to the beach for a run around in the sand while they wait for their meals, or perhaps take a wander down to the end of the jetty.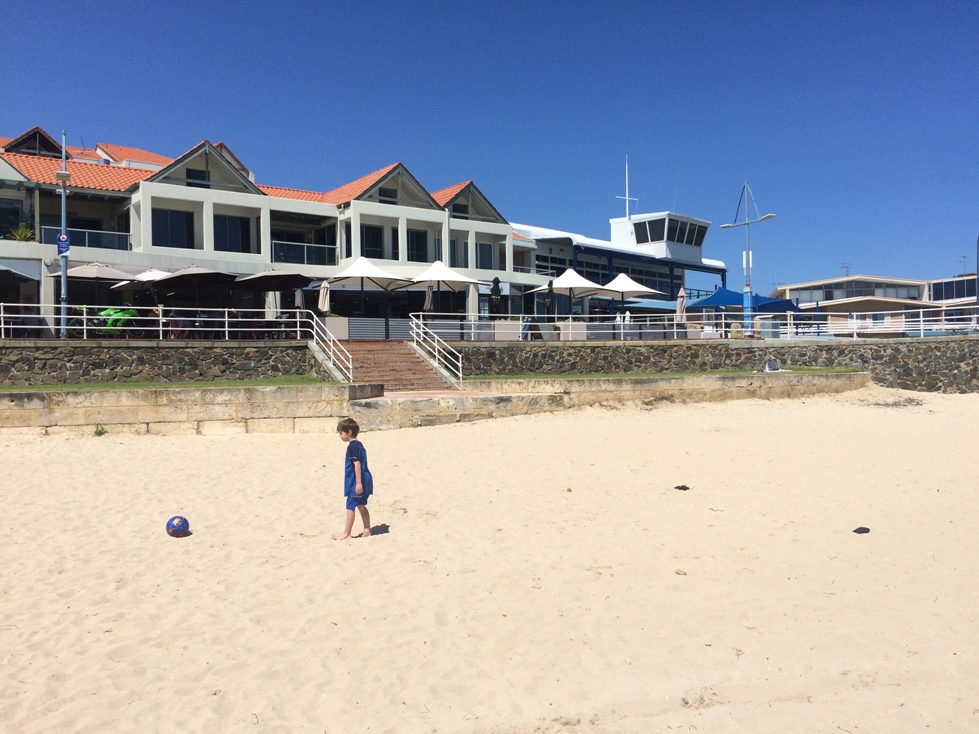 We dined over lunchtime so the adults chose from the lunch menu (all items $19.90) and entree menu and the kids chose from the fabulous kids menu. The kids were kept entertained with the kids pack that includes a puzzles, riddles and colouring in. The activity sheet was very interactive and the grown ups got involved in helping the kids to complete their activity sheets.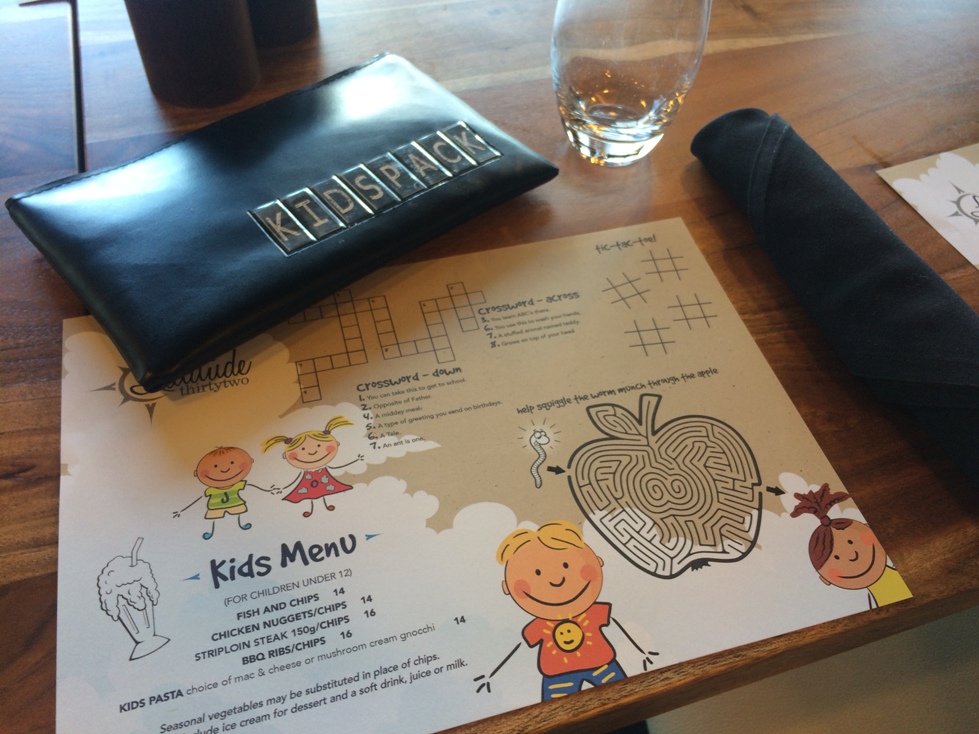 Before long our meals were out and they looked amazing. My mother in law had the Fish Wings and Calamari ($16 from the entree menu). She said they were amazing and had trouble finishing this very generous entree portion.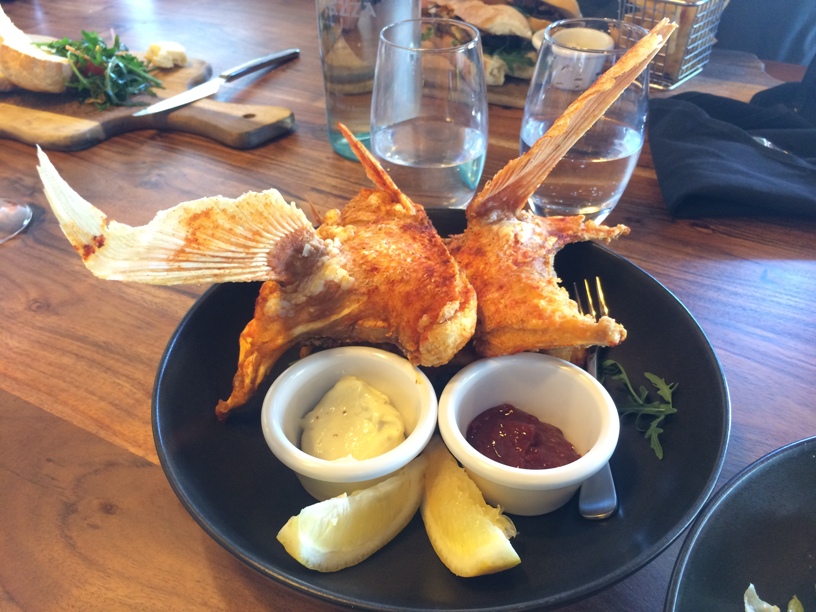 I had the Chicken Caesar Salad from the Lunch Menu ($19.90), which was also delicious and a good sized portion for lunch.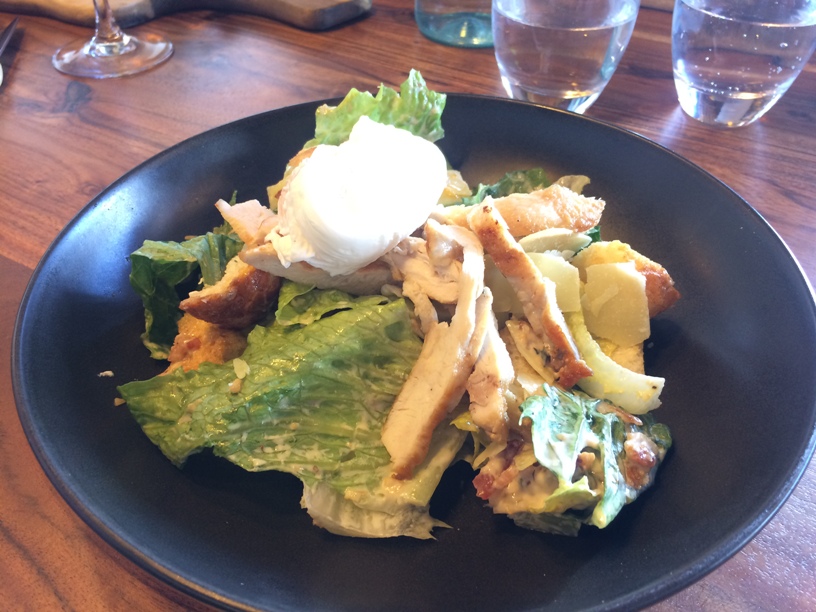 Mr 11 was pretty excited to dig into his Kids Ribs ($16). He is mad about ribs and it's not often you see them on the kids menu. They certainly didn't disappoint, the meat was so tender and fell off the bone.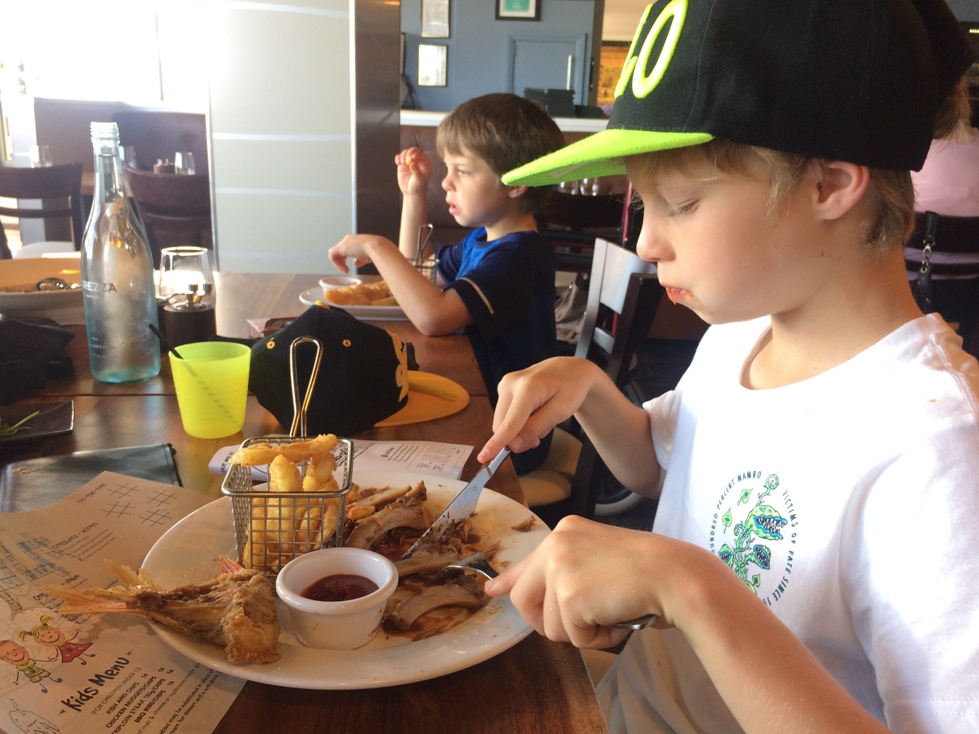 Another favourite was the Kids Steak & Chips ($16)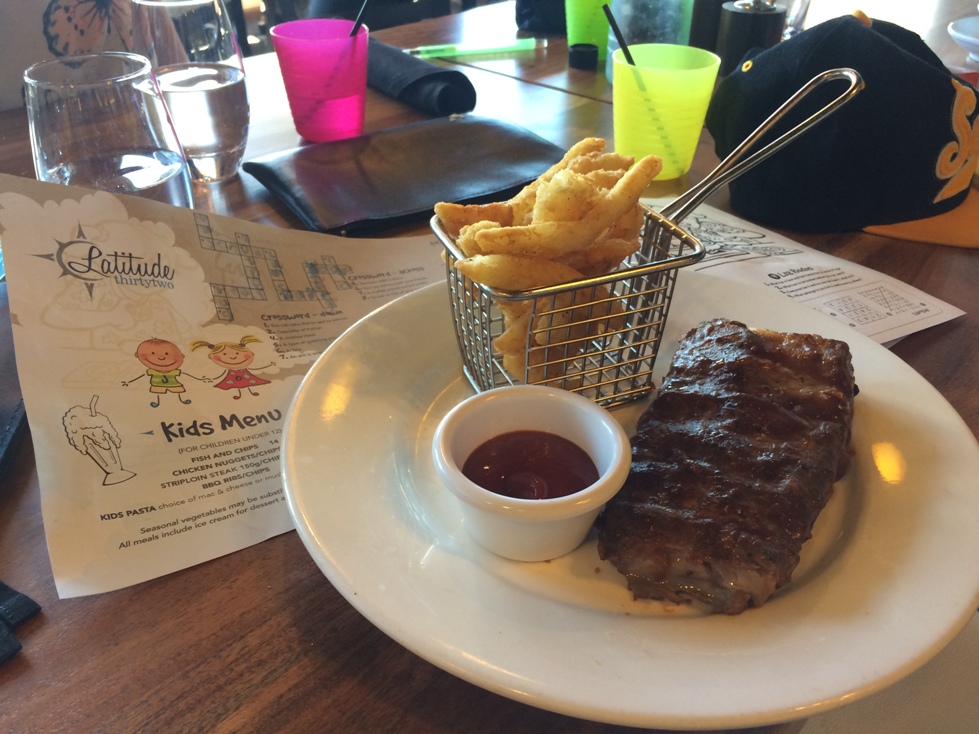 We finished up our meals with some ice cream for the kids. The kids picked their flavour and toppings – the caramel topping was the favourite, so thick and gooey.. Yum!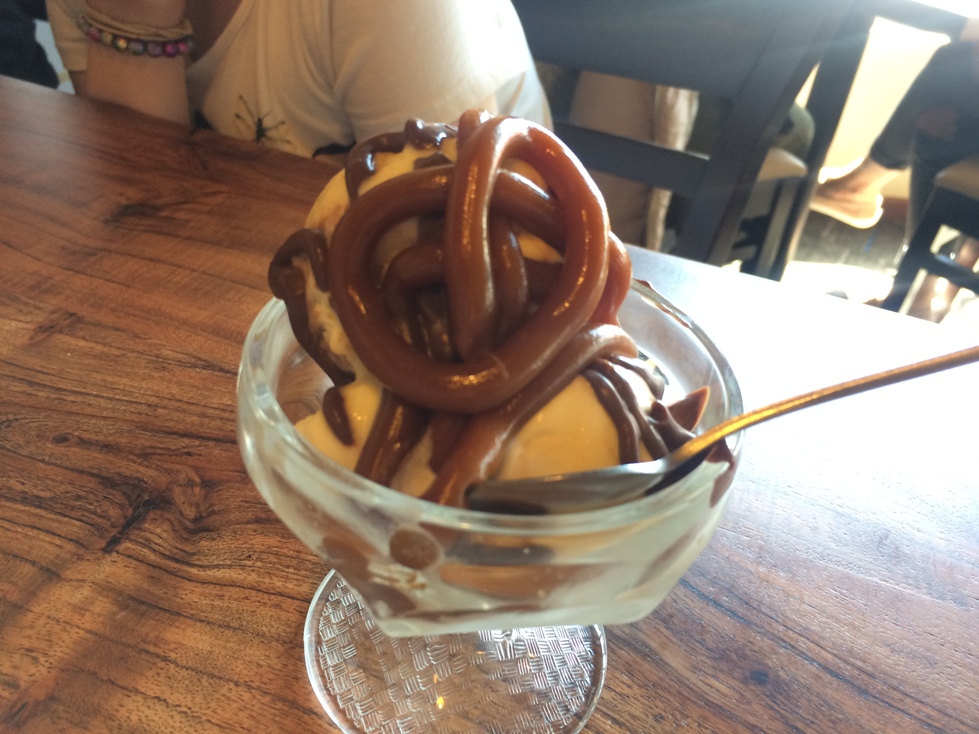 If you are looking for a family friendly fine dining experience while in Rockingham with unbeatable views of the Rockingham Foreshore, then the impeccable service, amazing food and overall experience will not disappoint at Latitude 32.
More information: www.l32.net.au
How To Get There:
Review by Kids Around Perth Reporter Lauren, 15th October 2017
---
Back to Family Restaurants
---
You may also be interested in reading about



Jump on board this hop on hop off free tram tour of Rockingham's star beach side attractions




Dine and hang with the family this summer on the Rockingham Beach Foreshore Boardwalk




Ahoy me hearties – climb aboard ye pirate ship on the Rockingham Foreshore
We make every effort to ensure all this information is up to date but should be used as a guide only. Events do get cancelled or changed and venues can close without notice. Always follow the links provided for up to date information on an event or activity. If you know of a change or cancellation we've missed then please contact us to let us know.