Cafe * Open Daily for Breakfast / Lunch & Coffee (except Mondays closes at 12noon) * Raw Food Options * Indoor & Courtyard Dining * Blackboard * High Chairs
Little Sisto is a small cafe located on Sackville Terrace that is big on service and style. This funky cafe includes a range of vegan and raw foods and coffee that the locals rave about and of course it's a lovely place to dine with kids especially if they love drawing with a fantastic big blackboard in the outdoor courtyard.
We visited for breakfast on this occassion before our son's sports carnival. I enjoyed a delicous fresh juice and a raw cacao. There are lots of raw and vegan treats to choose from as you can see below.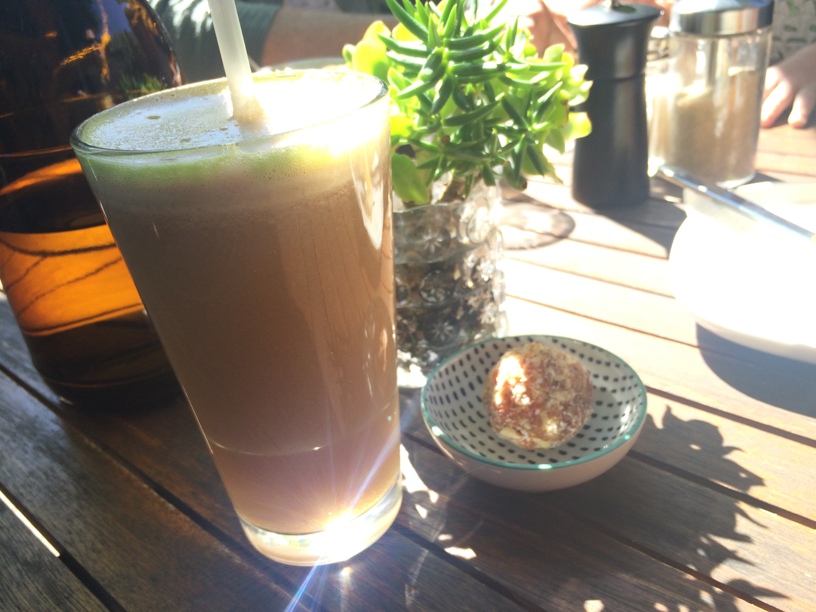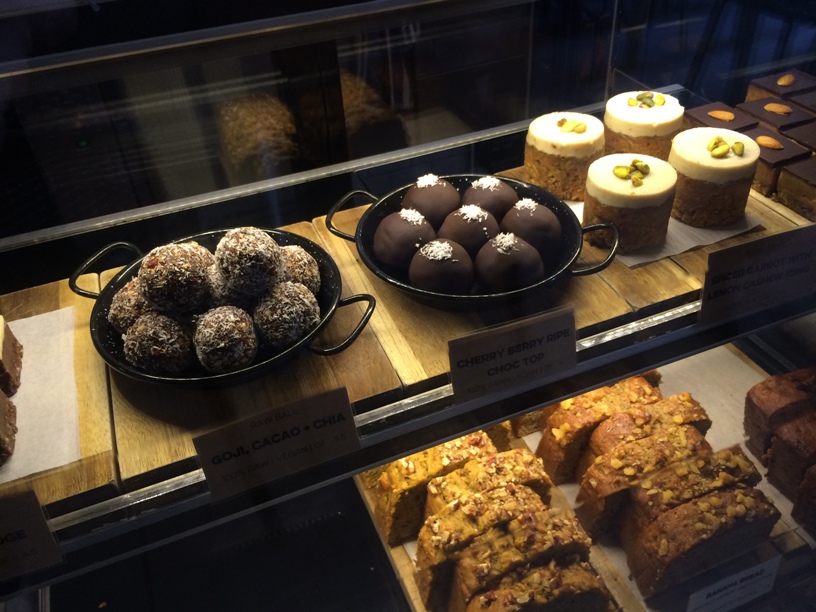 My father in law had a yummy egg and bacon toasted sandwich which was also on their break fast to go range.
The courtyard at the back of the cafe is a lovely place to dine while the sun is shining. There is plenty of shade and the kids will love the big blackboard.  Our son spent the whole time working on his masterpiece and was covered head to toe in chalk!
Little Sisto Doubleview is quite a small cafe so it's a great spot to catch up with one or two friends. It's a popular favourite with the locals so it can be busy at peak times and there isn't a lot of parking around.  You'll love the dark decor with brightly coloured fruit and plants scattered around, friendly service and menu range – and of course the coffee (and the baby cinos) are amazing too.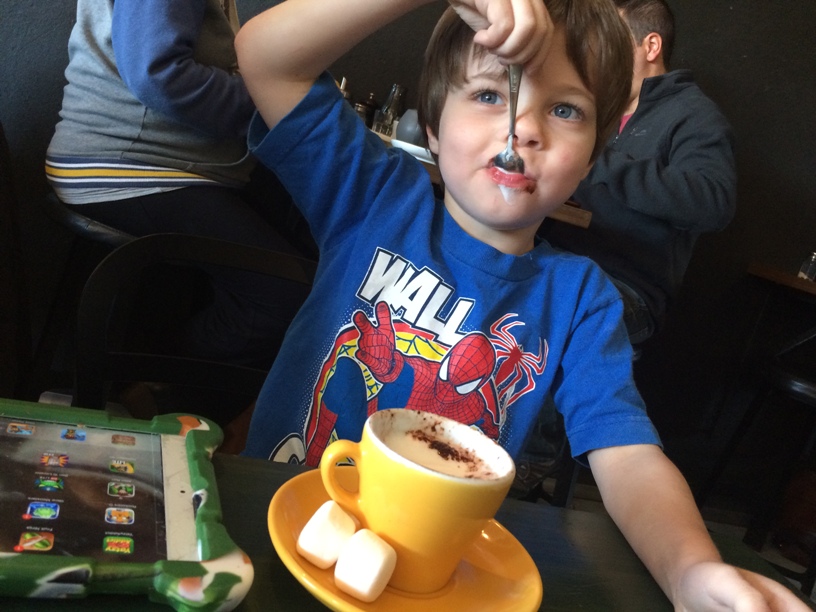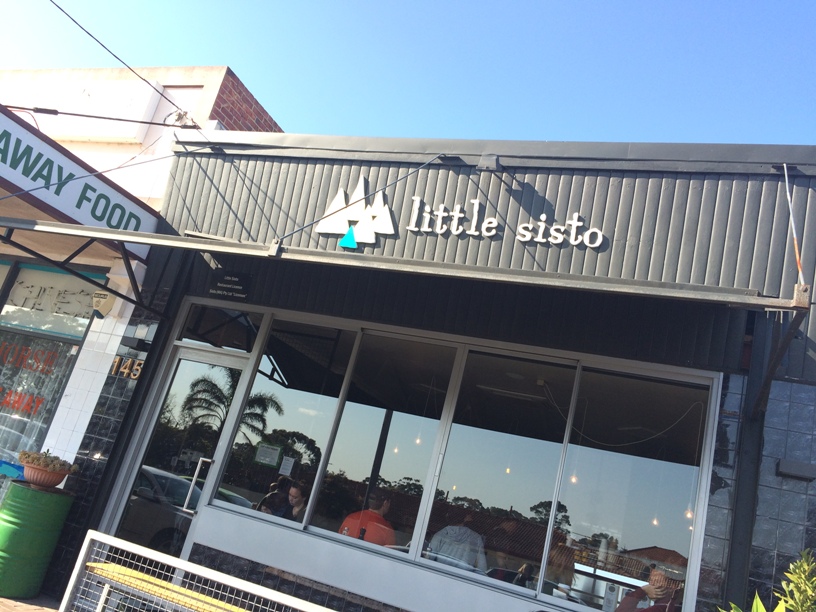 More information: www.littlesisto.com.au
How to Get There:
Want information and a map to take you to Little Sisto Doubleview while you are on the go?! Then get the Kids Around Perth App today!
Review by Kids Around Perth Reporter Lauren, October 26th 2015
---
Back to Cafes
---
We make every effort to ensure all this information is up to date but should be used as a guide only. Events do get cancelled or changed and venues can close without notice. Always follow the links provided for up to date information on an event or activity. If you know of a change or cancellation we've missed then please contact us to let us know.