Free Chocolate Sampling * Open 7 Days (9-5pm) * Cafe * Ice Cream * Light Meals * High Chairs * Gifts * Nature Play * No Dogs Allowed

If you are in Margaret River you simply can't not go to the Margaret River Chocolate Factory.  This is the one place we go every single time we visit Margaret River – after all who could resist free sampling on the most amazing Margaret River chocolate.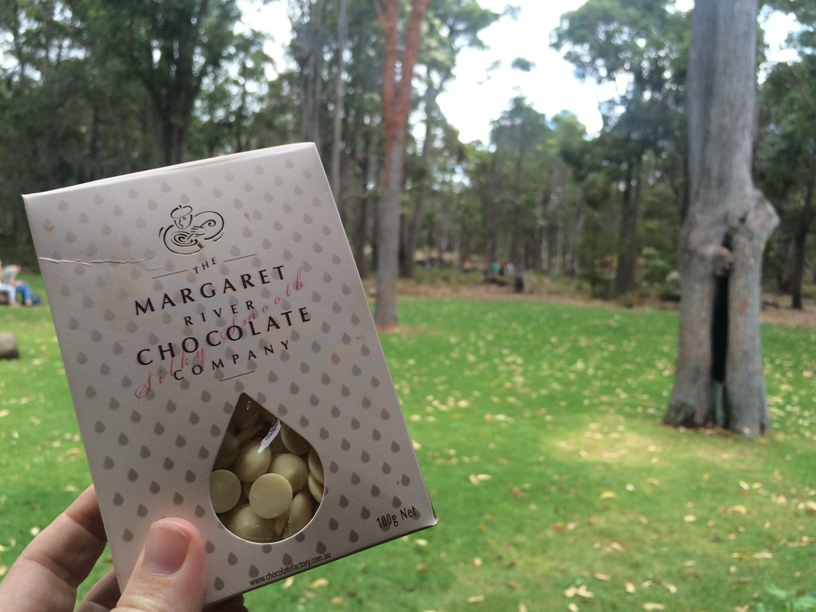 Many flock to the Margaret River Chocolate Factory for the free chocolate sampling. You can sample dark, milk and white chocolate free from large bowls with spoons located in the show room.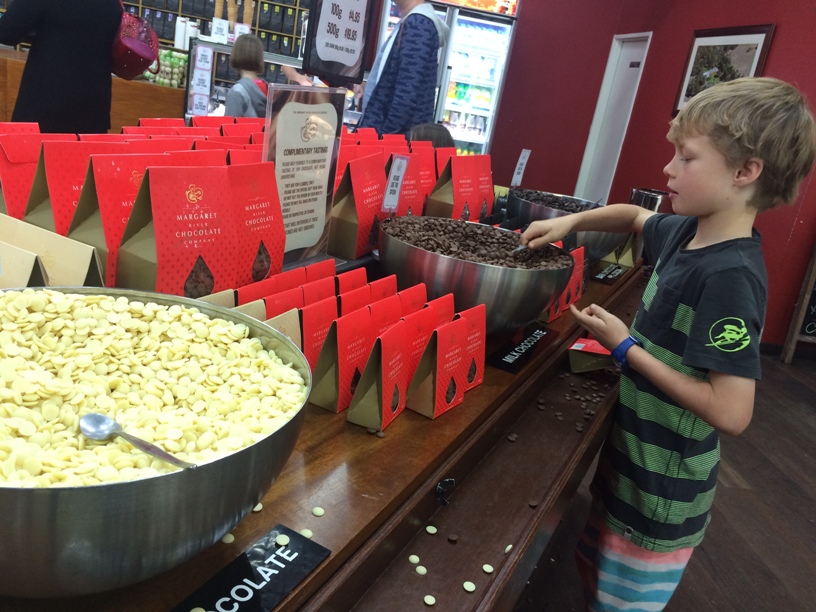 Kids can also get a look behind the scenes at the viewing window and see some of the chocolates being made.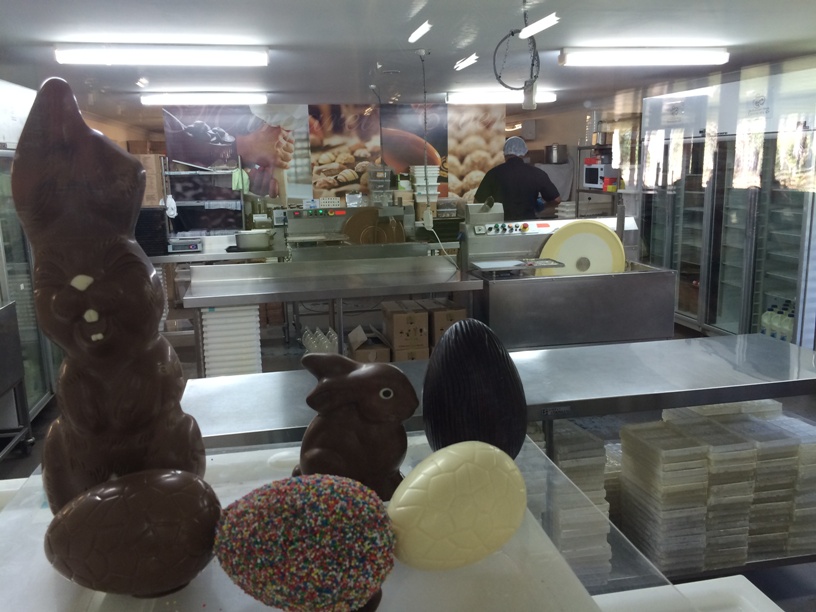 What you may not know is that the Margaret River Chocolate Factory also has an amazing cafe where you can enjoy light meals, icecream, sweet treats and hot drinks either indoors or in the outdoor covered dining area.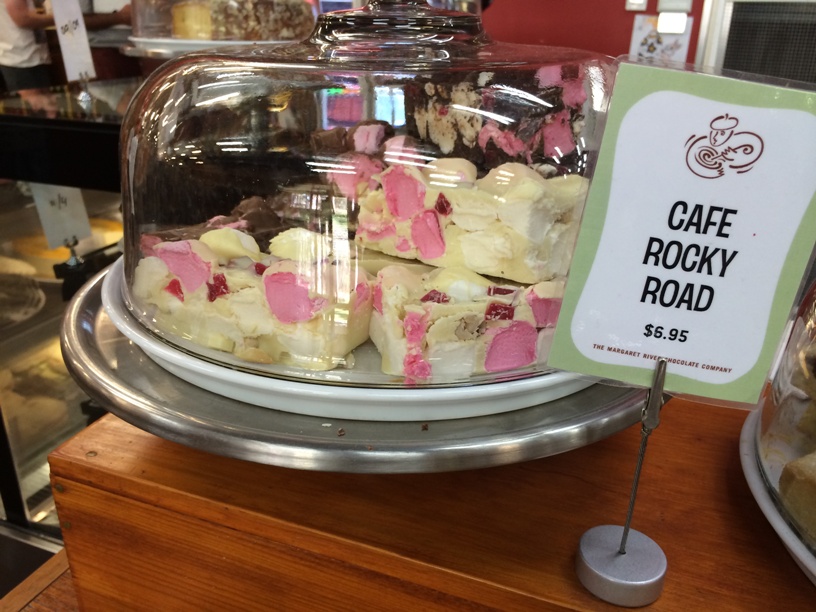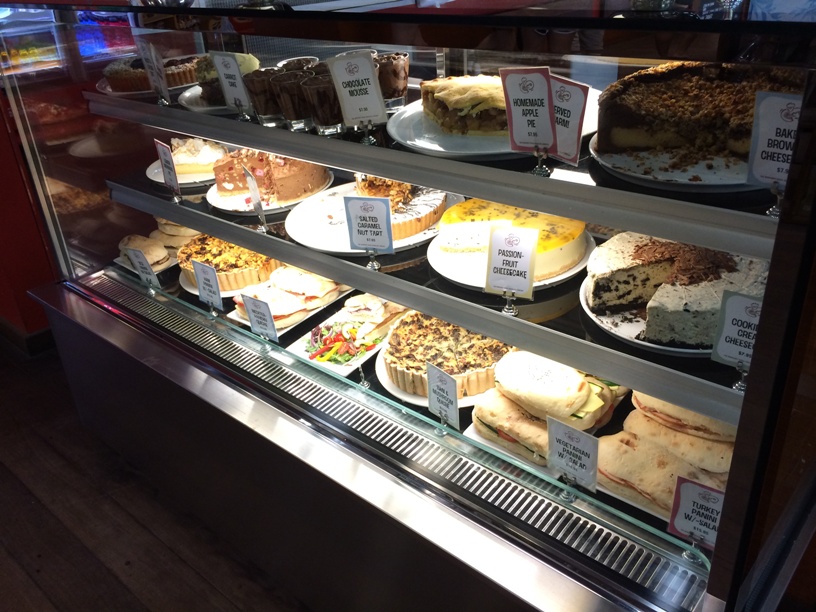 We can rarely manage to get out the door without at least buying an icecream to go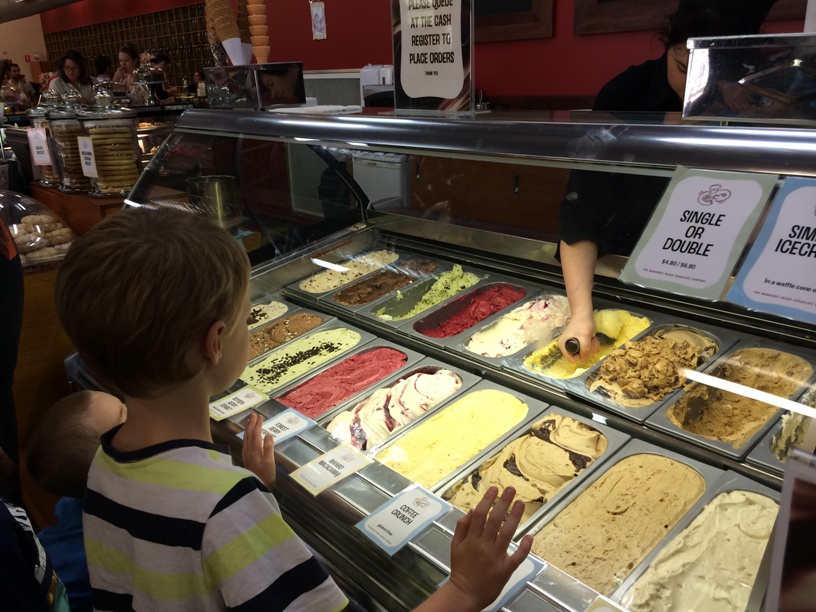 On other occassions we stay for a coffee and a light meal or sweet treat. They use there popular chocolate sample drops in their mocha and hot chocolate, so grabbing a hot drink with some Margaret River Chocolate in it, is highly recommended. Check out  there Kids Pack too, for $9.95 kids get a giant cookie, milkshake, colouring in book and pencils and stickers – perfect for a special morning or afternoon tea.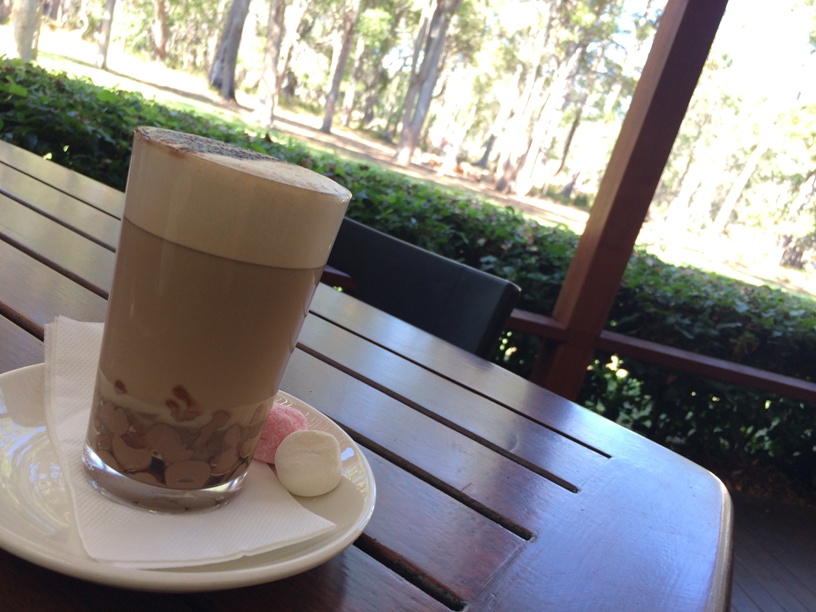 Even if it's raining you can dine indoors or rug up and sit outside and overlook the beautiful bushland that backs onto the Margaret River Chocolate Factory.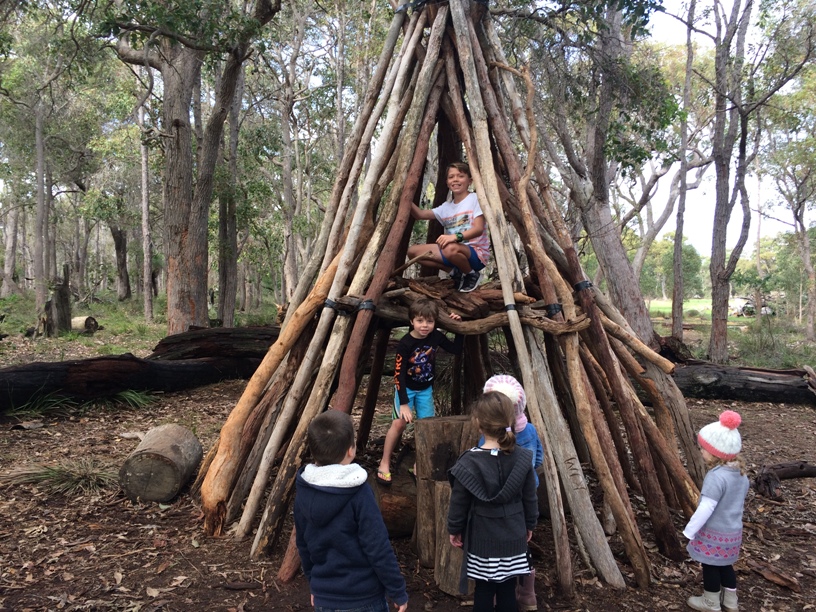 The kids will love the big grassed area at the back. You can play hide and seek behind the tall trees, run around on the grass or enjoy the nature based play area with tee pee and balancing longs.  Of course be wary of snakes and supervise your children here very closely in this area, particularly in the warmer months.
If you want to pick up some souvenirs this is a great place to do it with lots of chocolatey treats and chocolate related gifts and you may not be able to resist getting something for yourself to take home to enjoy later.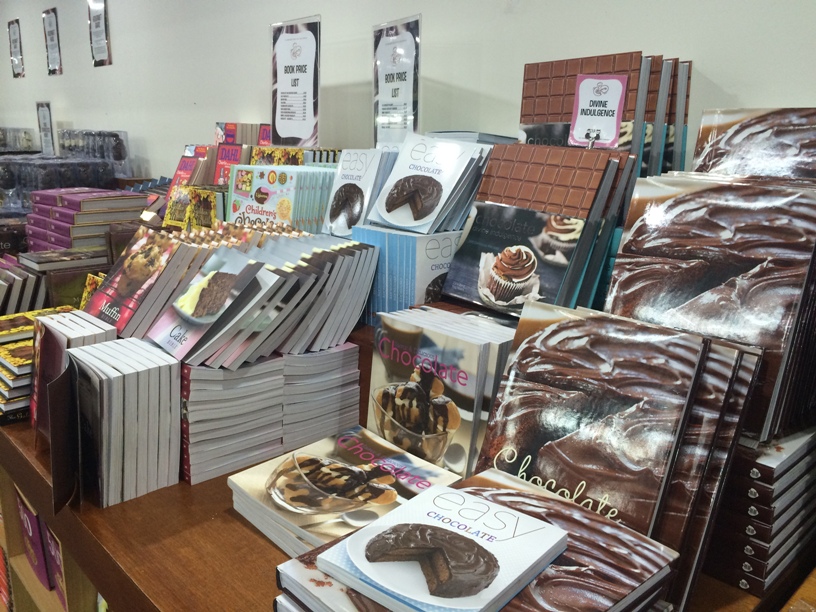 No matter what the weather you must visit the Margaret River Chocolate Factory, it's not just free chocolate sampling but a lovely place to enjoy some time in the cafe and let the kids have a run around and enjoy a beautiful piece of Margaret River nature. It's open daily 9-5pm.
More information: www.chocolatefactory.com.au
How To Get There:
Review by Kids Around Perth Reporter Lauren, 10th July 2016
---
Back to Margaret River Attractions , Margaret River Free Sample Trail
---
We make every effort to ensure all this information is up to date but should be used as a guide only. Events do get cancelled or changed and venues can close without notice. Always follow the links provided for up to date information on an event or activity. If you know of a change or cancellation we've missed then please contact us to let us know.