Restaurant | Bouncy Castle | Gardens | Mini Golf (fees apply) | Beer Garden | Fenced Play Area | Fish Feeding | Open Daily
Masonmill Gardens is located in the PerthHills just 25 minutes from the city and is an absolutely amazingplace to visit with kids.  Masonmill hasso much to offer! Come for a quick coffee and cake or stay a bit longer andenjoy the beautiful rose gardens, koi ponds, mini golf, nature playground, restaurantand Irish village beer garden.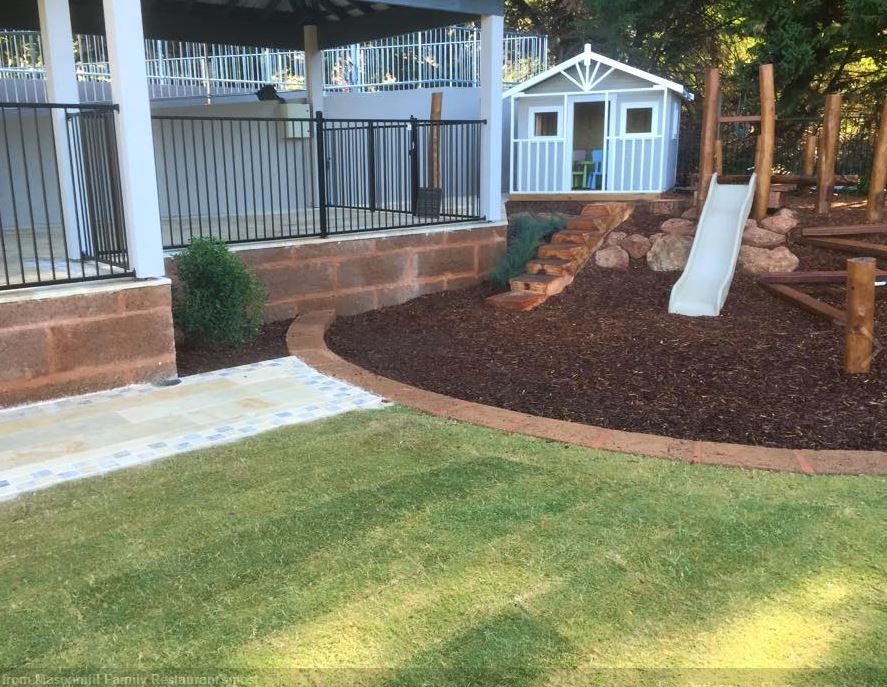 This was our firstvisit to Masonmill gardens so we spent a bit of time scoping out the place anddiscovering exactly what was on offer.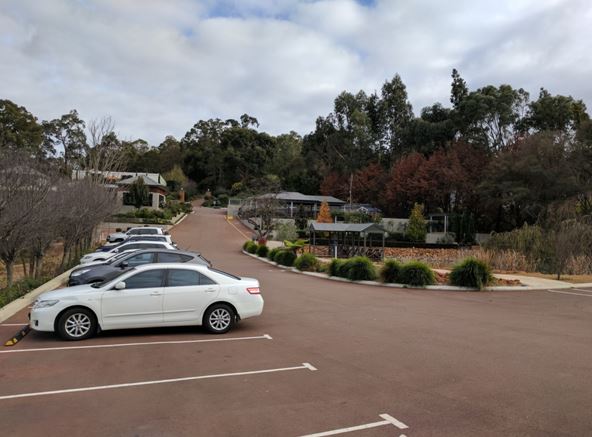 As you pull in tothe car park, you can't miss the neat and tidy mini golf course. There are18-holes of mini golf set around lush hedges, rose bushes and small trees. Wedidn't try out the mini golf on this visit, but we hope to come back again andgive it a go. Golf clubs and payment can be done through the gift shop which islocated closer to the front of the grounds and completely separate from therestaurant and playground area.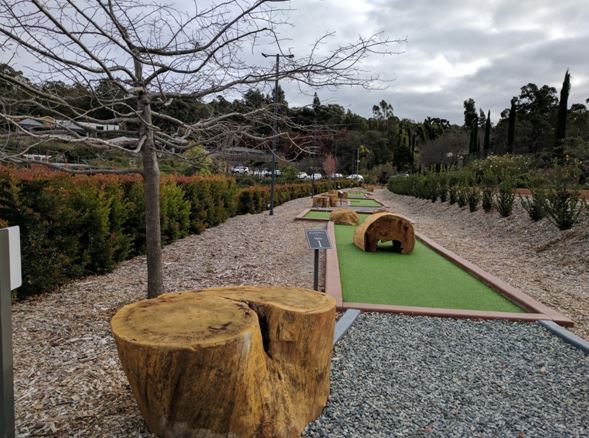 There's also a bouncy castle set up next to the golf course, which according to the Masonmill website is free to use!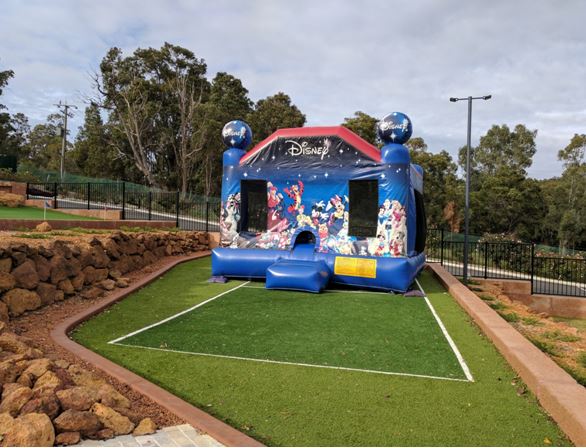 Located on the otherside of the carpark (opposite to mini golf) is a pond which is full of largeKoi fish. There's a small boardwalk with some table and chairs over the pond,so you can spend some time watching the fish. Fish food is available to buyfrom the restaurant.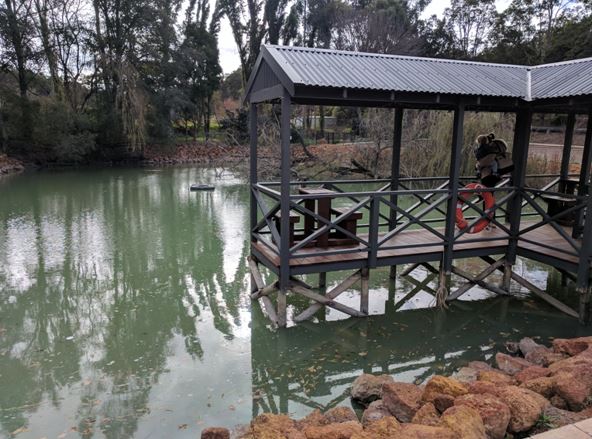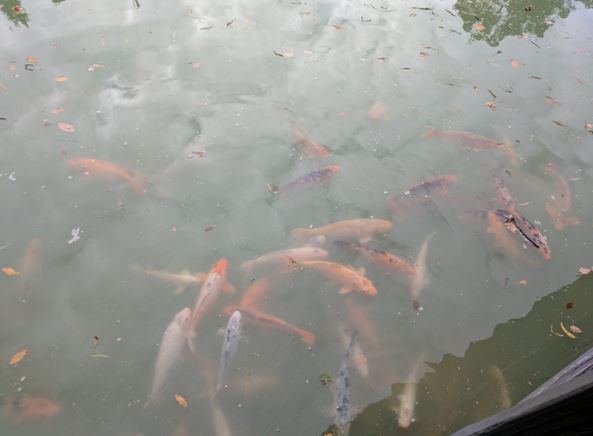 The Irish villagebeer garden is a recent addition to Masonmill Gardens which has been constructed tolook like a real Irish beer garden. It is really cute! And the perfect settingfor some weekend beers with the family. A range of Pizzas and snack food areavailable to purchase in the beer garden as well as a variety of drinks. Thebeer garden has varying opening times depending on season and day, so best toconfirm with their website before going.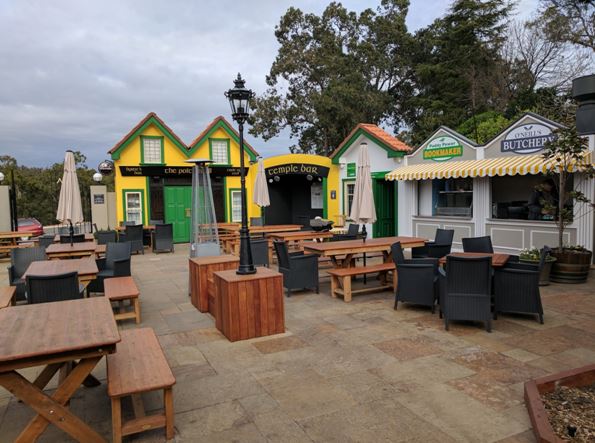 My favourite partat Masonmill Gardens is the full fenced nature playground, which is located across fromthe main restaurant. There are covered tables and chairs right next to theplayground. We ordered coffee and cake from theRestaurant and then sat next to the playground. The food and drinks are servedin disposable boxes and cups, so there isn't any chance of broken glass endingup in the playground.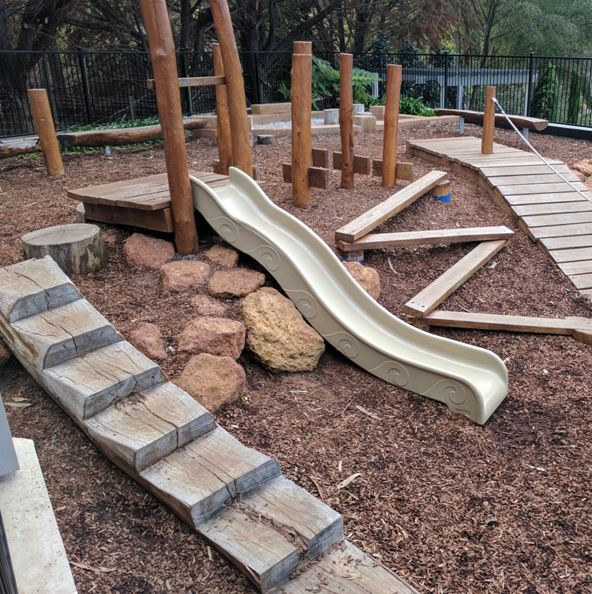 The coffee and cake was a little pricey, but the cakes are made in-house and the slice was huge! I couldn't finish all of mine. The food menu available for takeaway (consumption at the playground) is a limited version of the Restaurant menu. Please note that Masonmill request that no outside food is consumed on their property.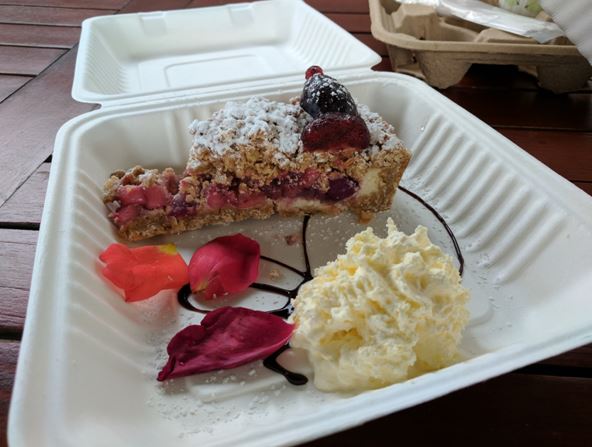 The restaurantoffers views over the gardens in a cosy atmosphere; however there is a drivewaybetween the restaurant and playground, and no line of sight of the playgroundfrom the restaurant. So if you are hoping to let the kids play while you have ameal, I highly recommend getting takeaway from the restaurant and sitting nextto the playground. The gardens atMasonmill Gardens are amazing and worth taking a stroll around.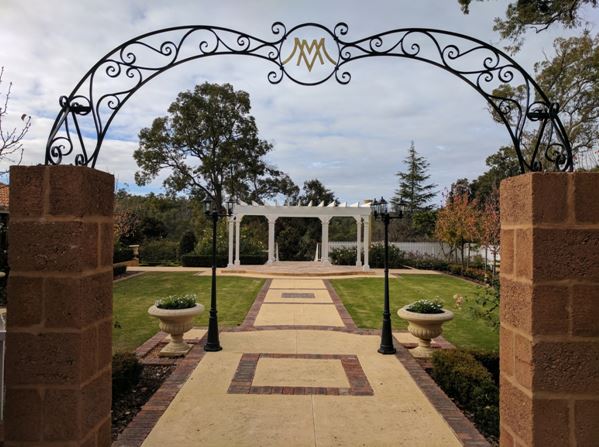 We visitedMasonmill Gardens on a Friday morning during school hours so it was very quiet, but Ihave heard weekends and school holidays can get pretty busy. Why not make atrip out to the Perth Hills and experience Masonmill Gardens for yourself.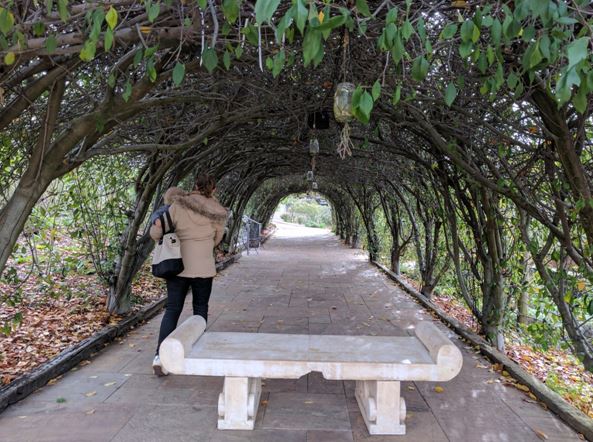 More information: www.masonmillgardens.com.au
How To Get There:
Review by Kids Around Perth Reporter Candice, 26th July 2017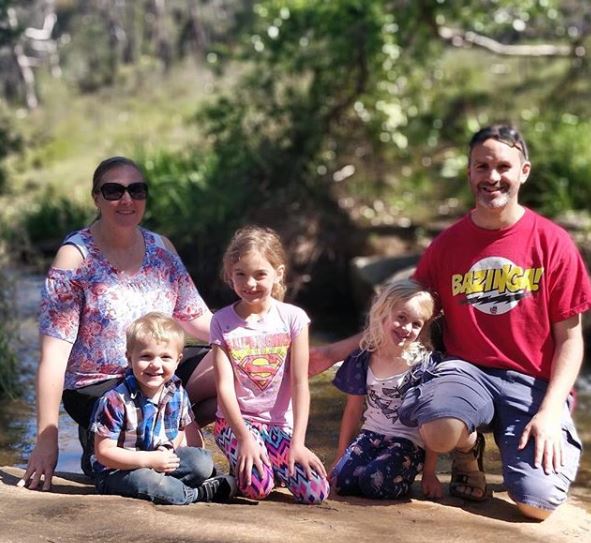 Candice Kocken – Kids Around Perth South of the River, Hills & Events Reporter / Mum of 3 kids.
Candice is a Mum of 3 who loves cooking, sewing and taking her kids out to explore our beautiful state of WA. Follow Candice and her adventures @uncannymum on Instagram.
---
Back to Restaurants
---
We make every effort to ensure all this information is up to date but should be used as a guide only. Events do get cancelled or changed and venues can close without notice. Always follow the links provided for up to date information on an event or activity. If you know of a change or cancellation we've missed then please contact us to let us know.