Cafe * Kids Nature Play Area * Open Daily * Breakfast / Lunch * Free Story Time Sun & Mon 9.30am * High Chairs
Moore and Moore Cafe Fremantle is located within the historically listed Moore's Building and features an amazing kids nature play area in the outdoor dining area.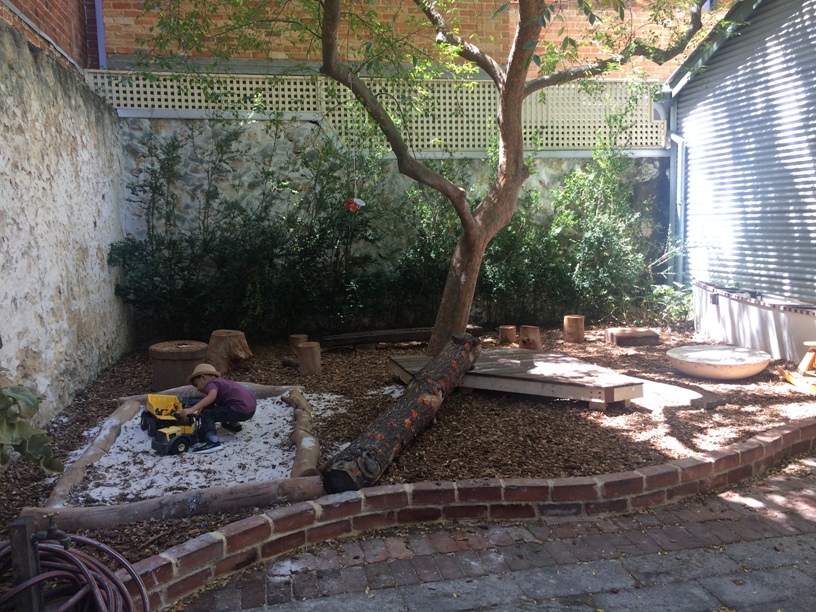 The cafe itself is very quirky as you will notice as you walk down the lane way that takes you to the back outdoor dining area. It's decked out with a variety of antique furniture and up-cycled pieces and has a very peaceful and tranquil feel about the place. The building also houses a Contemporary Art Gallery that is also open daily.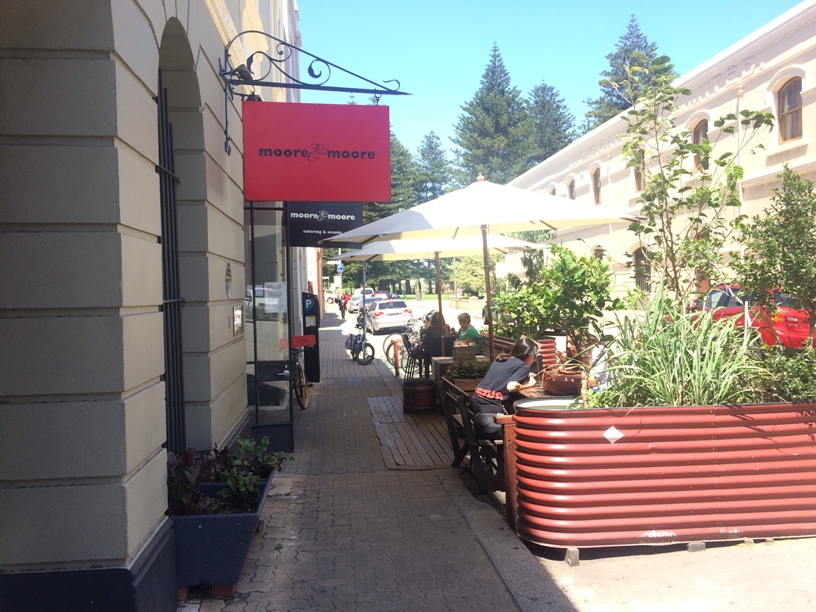 Head to the back of the outdoor dining area there is a great kids corner with play area, kids dining tables and a nature play space.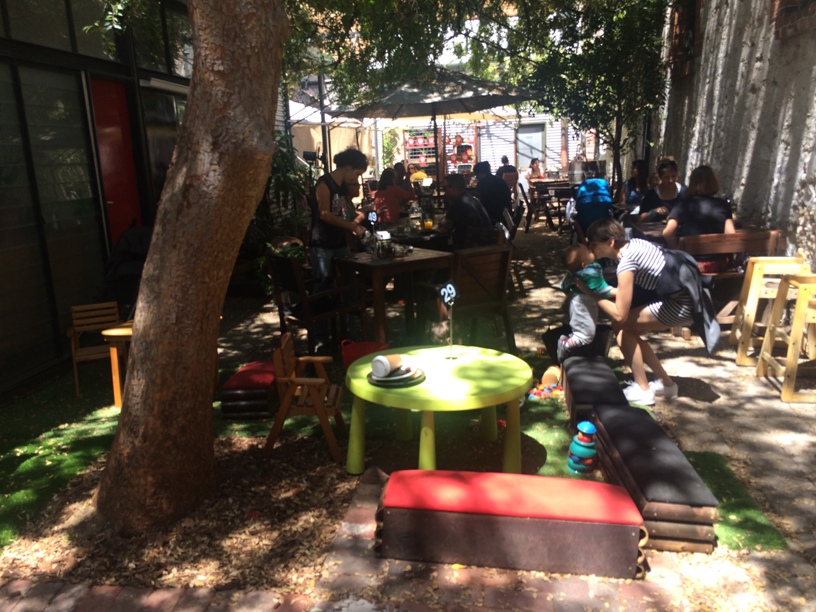 If you are dining with the kids, the nature play area is what sets Moore and Moore Cafe aside from any others we have seen. The nature play area is located right in the back corner and the access to the cafe entry is a long way from here, so it's a great place to relax and enjoy a coffee, meal or cake while the kids get their nature fix.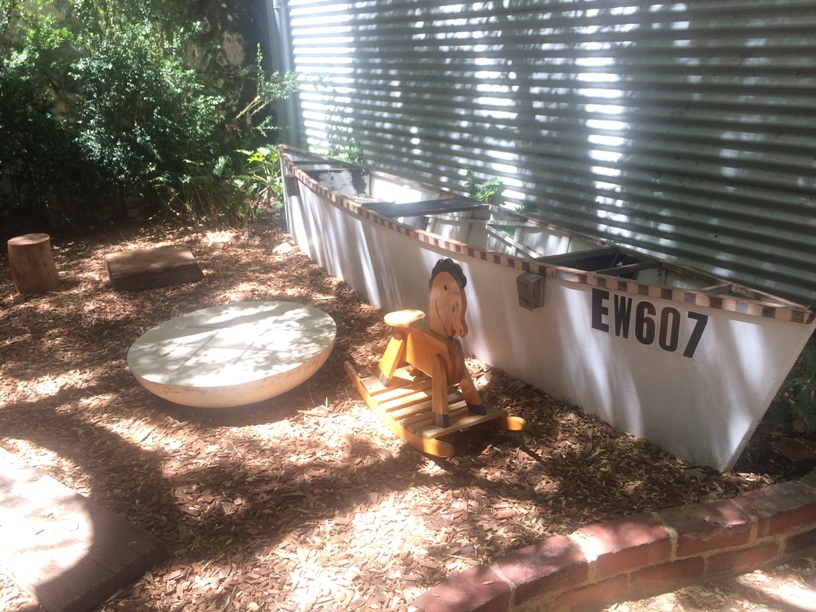 If you visit on a Sunday or Monday morning you can also enjoy a free story time with Paper Bird in the nature area from 9.30am. There are also art classes available at Inkling Art Space during the term and in the school holidays.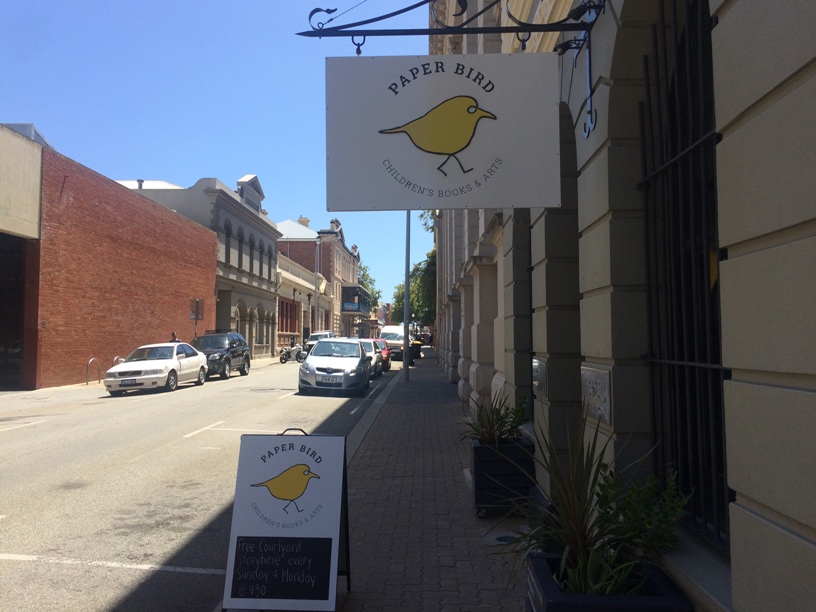 They do a kids brekkie (half serve), kids sized drinks and baby cinos with marshmallows. There is also a big range of cakes, muffins and slices on display at the counter if you are after a bit of a treat for yourself and your little one.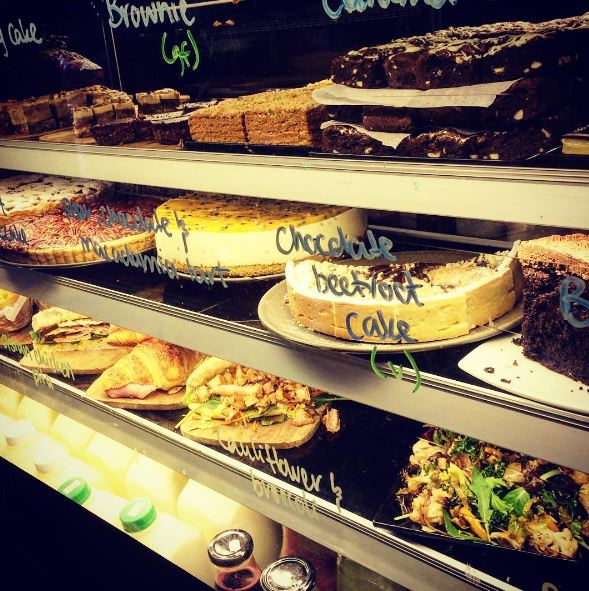 Image credit: @moorescafe Instagram
Moore and Moore Cafe is located just a short walk from Esplanade Park, Bathers Beach and the Fremantle Fishing Harbour and is a great place to dine with kids on a nice day so you can relax while they enjoy some nature play. If you are looking for kid friendly dining while in Fremantle, this is it.
More information: www.mooreandmoorecafe.com
How To Get There:
Want information and a map to take you to Moore and Moore Cafe while you are on the go?! Then get the Kids Around Perth App and find it under Dining / SOR


Review by Kids Around Perth Reporter Lauren, 24th February 2017
---
Back to Perth Family Friendly Cafes
---
We make every effort to ensure all this information is up to date but should be used as a guide only. Events do get cancelled or changed and venues can close without notice. Always follow the links provided for up to date information on an event or activity. If you know of a change or cancellation we've missed then please contact us to let us know.