Win 1 of 5 Sherlock Gnomes Prize Packs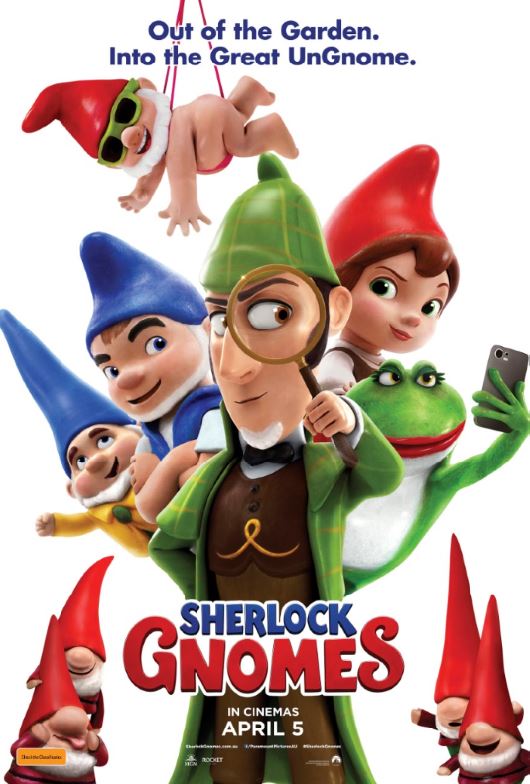 The beloved garden gnomes from GNOMEO AND JULIET are back for a whole new adventure in London. When Gnomeo and Juliet first arrive in the city with their friends and family, their biggest concern is getting their new garden ready for spring. However, they soon discover that someone is kidnapping garden gnomes all over London. When Gnomeo and Juliet return home to find that everyone in their garden is missing – there's only one gnome to call… SHERLOCK GNOMES. The famous detective and sworn protector of London's garden gnomes arrives with his sidekick Watson to investigate the case. The mystery will lead our gnomes on a rollicking adventure where they will meet all new ornaments and explore an undiscovered side of the city.
In cinemas, April 5th. Watch the trailer here – https://youtu.be/PJUkavFl_hs
E NTER HERE for your chance to win 1 of 5 Sherlock Gnomes Packs that each contains a gardening set, a character key ring and an in-season family pass to see the movie in cinemas from April 5
---
Back to Competitions
---
We make every effort to ensure all this information is up to date but should be used as a guide only. Events do get cancelled or changed and venues can close without notice. Always follow the links provided for up to date information on an event or activity. If you know of a change or cancellation we've missed then please contact us to let us know.