Mrs Herberts Park Claremont Features: Playground * Good Swimming Spot * Toilets * Drink Fountain * BBQ * Picnic Tables * Dog Exercise Area Nearby

Mrs Herberts Park Claremont is a beautiful and quiet spot to enjoy a picnic and a splash in the river. It's a bit lesser known than some other Swan River picnic locations but is equally as beautiful and is the perfect place to spend the day away.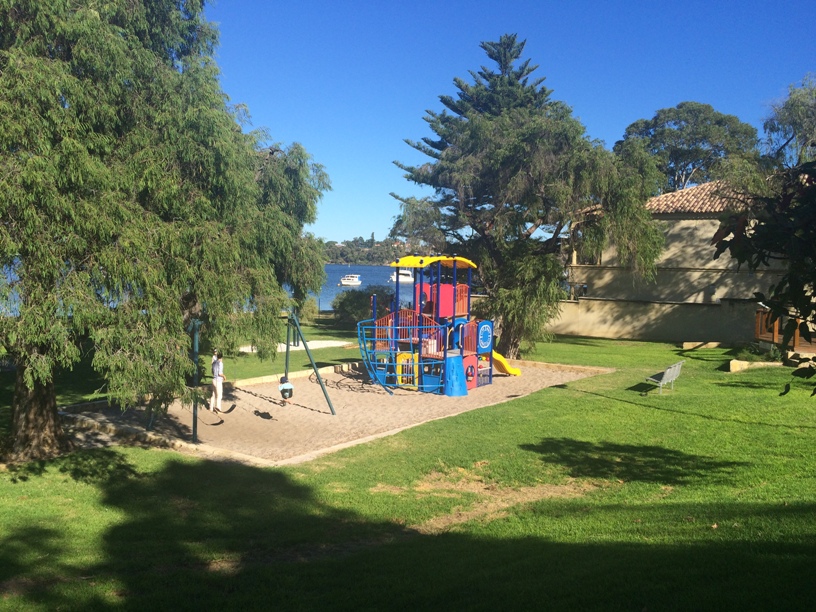 There is a great little boat shaped playground here with swings as well.  It's located close to the waters edge and there is a BBQ and picnic table right near the playground.  Toilets are located just up the hill, above the playground.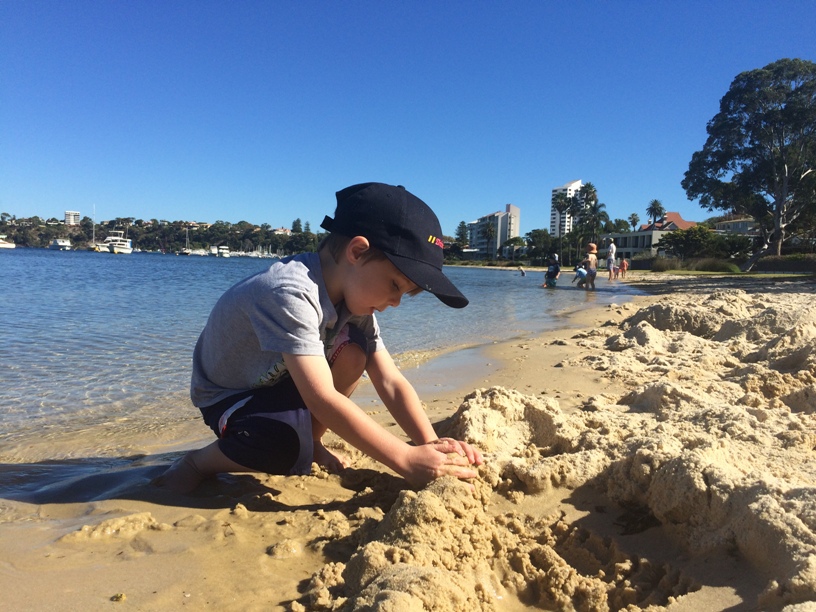 Spending the day at Mrs Herberts Park Claremont makes a great alternative to a day at the beach. As you can see you can build sand castles and swim in the beautiful clear water here.  The grassed area goes right up to the foreshore and has very good natural shading.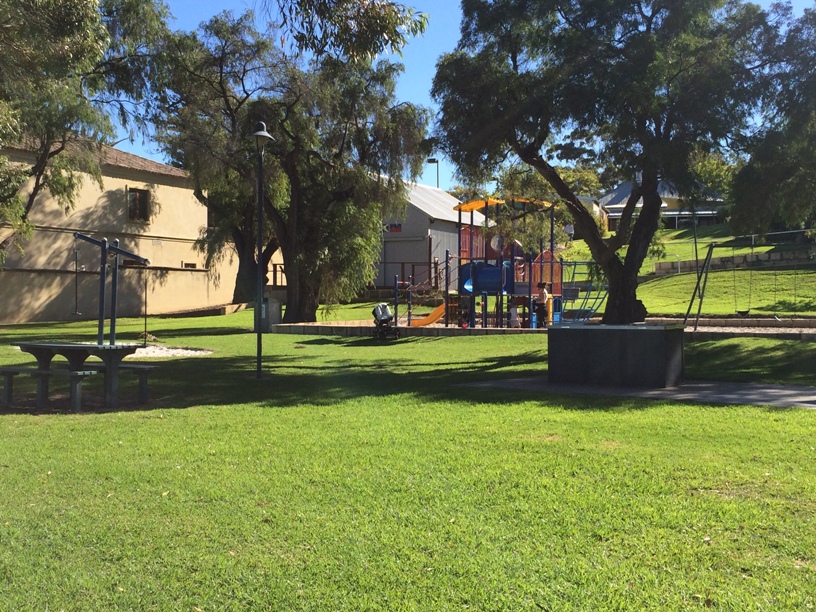 There is plenty of beach for a walk and there is a dog exercise area to the right of the park if you want to picnic with your family dog (find out more in our review at Dogs Around Perth )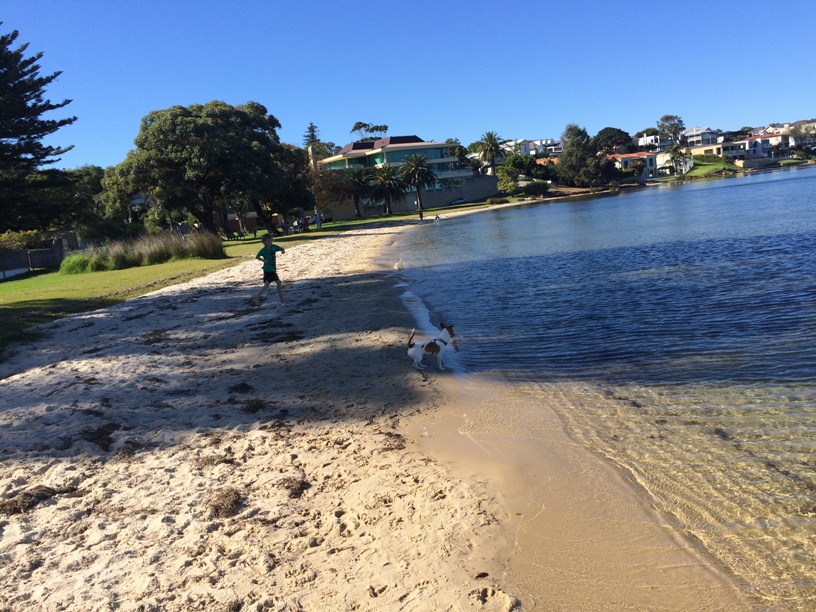 You'll also enjoy some lovely artwork in the park, and the Freshwater Museum (which is the carpark you use to access the park) is open Monday – Friday and the first Sunday of the month. Entry to the museum is free so why not visit the museum then have a play.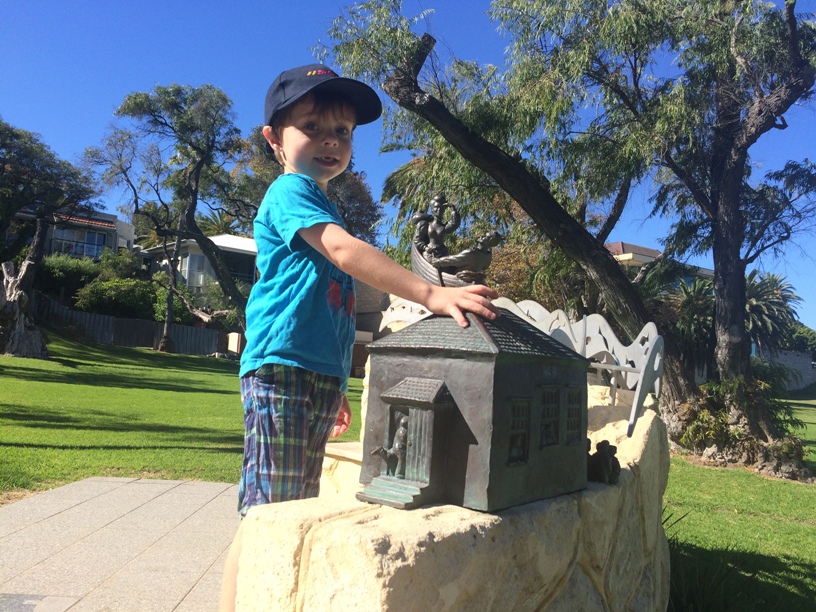 We are sure you will love Mrs Herberts Parks is the perfect location to spend the day away and meet with friends and family or for a play after at trip to the Freswater Musuem.
How to Get There:
Review by Kids Around Perth Reporter Lauren, 18th October 2015
---
Back to Playgrounds , Swan River
---
You may also be interested in reading about



Bring your bike and enjoy a play and a ride at the College Park playground and bike pump track




Enjoy a swim & play at this all outdoor aquatic centre




Alfresco dining alongside a little nature play space with lake walk and nature playgrounds nearby
We make every effort to ensure all this information is up to date but should be used as a guide only. Events do get cancelled or changed and venues can close without notice. Always follow the links provided for up to date information on an event or activity. If you know of a change or cancellation we've missed then please contact us to let us know.