Our action packed, kids Sports Challenge Party provides a great active and healthy alternative for keeping the kids entertained.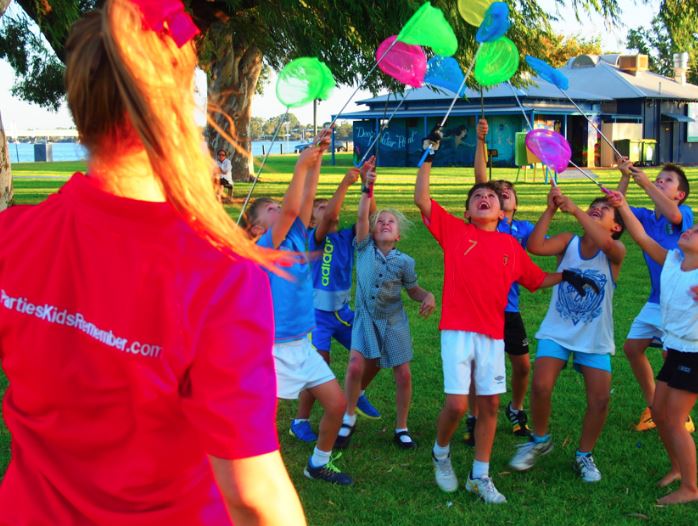 Our team coaches will take complete control of all activities and will tailor your party to suit your requirements. We have an extensive range of warm up games, sporting games, relay races and movement games that will entertain kids of all abilities. Feel free to request your favourite sport so we can make that sport your main sporting theme.
We are able to customise our entertainment to suit your group and event. 1 enteratiner for up to 15 children and 2 entertainers for up to 25 children is recommened.
What's included? Sports Challenge Party games and activities , customised to suit the age group and preferences of the participating children, as well as the space available. Sports invitations included. Prizes included for all games. Children who win a prize have the opportunity to select their own prize. Duration – 1 hour and 20 minutes Additional host/s required for larger groups- enquire now *travel fee may apply
Check availability and book at: www,partieskidsremember.com.au
---
Back to Perth Kids Party Guide
---
We make every effort to ensure all this information is up to date but should be used as a guide only. Events do get cancelled or changed and venues can close without notice. Always follow the links provided for up to date information on an event or activity. If you know of a change or cancellation we've missed then please contact us to let us know.