Summer in Perth is perfect for heading outdoors with the family for a movie under the stars. Perth has several outdoor movie cinemas that pop up in set locations each year as well as pop up one time outdoor cinema events. Find out where you can enjoy a family outdoor movie this Summer 2022/2023!
Which of These Cinemas in Perth Would You Like to Visit With Your Kids?
With all of the wonderful Cinemas in Perth, it could be hard to choose which one you would like to visit with your kids. There's the Life Boat Mindarie for their novelty experience or Moonlight Cinema Kings Park with lots of family movie options and imaginative atmosphere.
Besides, if you pick the Rooftop Movies Northbridge, you can book pizzas with your ticket. Your kids will enjoy a warm pizza in the middle of the movie.
Really, no matter where you go you can be sure that your kids would have a great time. Perth has a host of different locations and choices from both modern films and classic favourites. There's sure to be something for everyone that we can all enjoy together as a family! Keep reading for our super guide.
Life Boat Mindarie
This exciting pop up family friendly space at The Marina Mindarie includes an outdoor cinema, kids playground and is licensed so you can enjoy a cold beer or wine plus traditional fish and chips for the whole family. Free family friendly movies show on the big screen Fridays and Saturdays after sunset, with hot buttered popcorn and ice-creams available for purchase. Find more information, menu details and the movie schedule at www.themarinamindarie.com.au.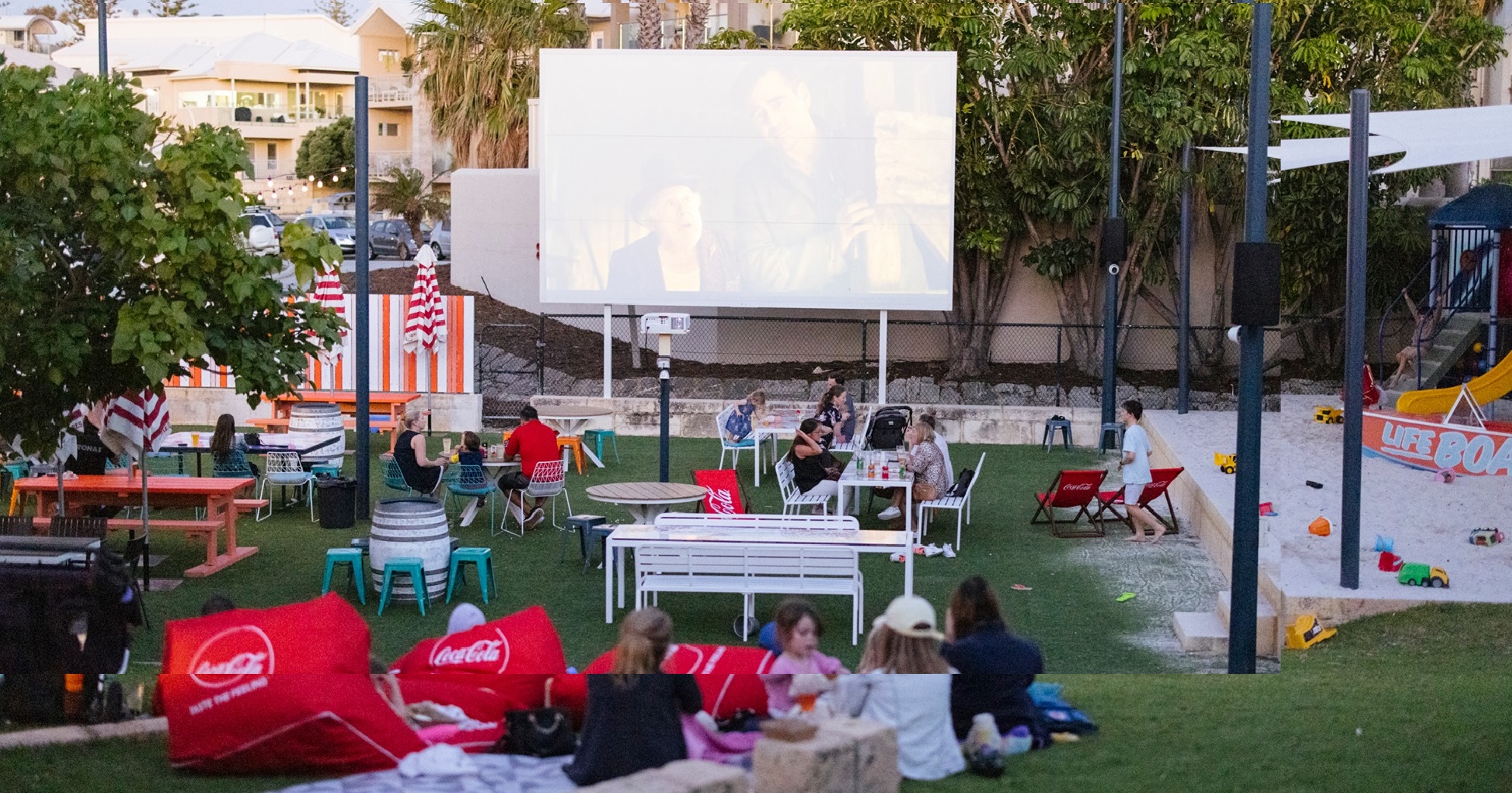 Christmas Festival at Stadium Park @ Optus Stadium
Enjoy a free Christmas movie on the lawn on the BHP Amphitheatre's big screen. Christmas classics will be shown at 4.30pm and 6.30pm Sunday 11th & 18th 2023. Stadium Park at Optus Stadium. Go to www.optusstadium.com.au for the movie schedule.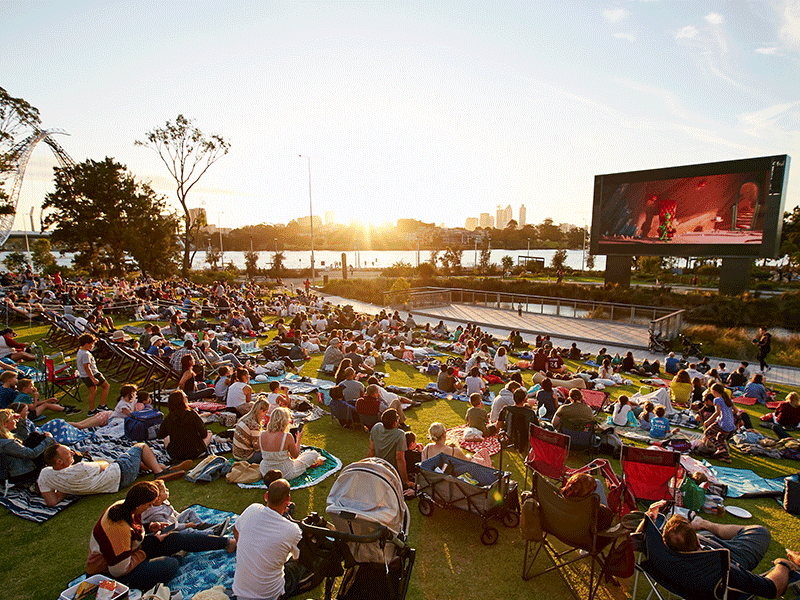 Telethon Community Cinemas – Burswood, Bassendean, Murdoch & Joondalup
Watch a movie under the stars at this community cinema that donates all of it's profits to kids charities. Locations in Burswood, Bassendean, Murdoch & Joondalup. Season dates vary at each location and run between November and April. Read more in the Kids Around Perth Telethon Community Cinemas Review here.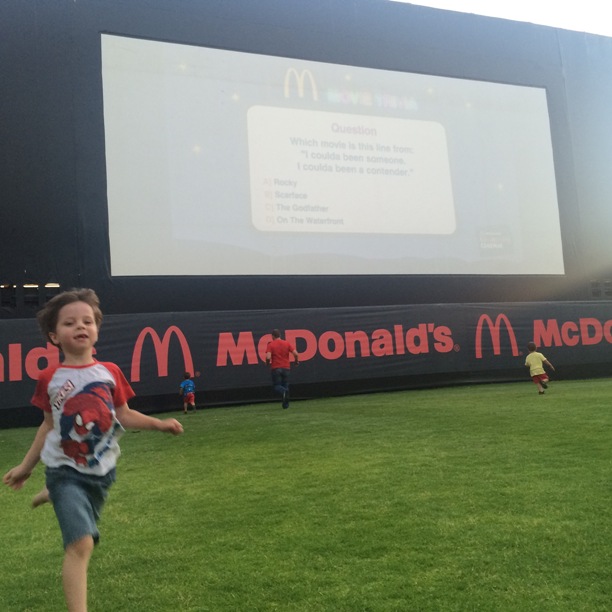 Moonlight Cinema Kings Park
Watch a movie under the stars in the beautiful Synergy Parkland this summer. Get there early for a play at the May Drive Parkland Playground, then watch a movie as the sun goes down. Several family movies are included in this seasons movie line up. Admission fees apply. Read more in the Kids Around Perth Moonlight Cinemas Review. Find more information and book your tickets at www.moonlight.com.au.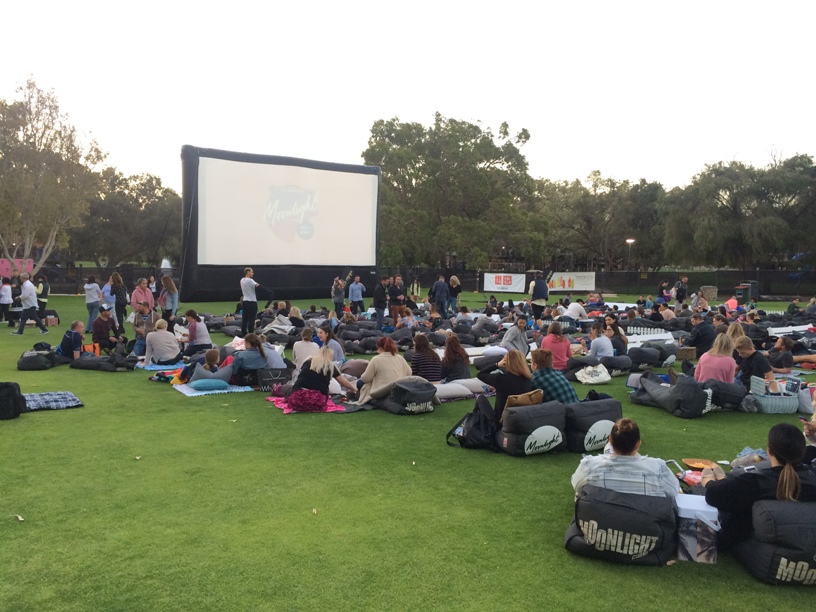 Rooftop Movies Northbridge
Roe St Carpark Perth, decorated with palm trees and deck chairs it's a bit of Miami meets Hollywood. Mostly adult movies screened but check the program for the occasional family movie. You can book your parking and pizza with your movie tickets online at www.rooptopmovies.com.au.
Galaxy Drive In Kingsley
Take a trip back in time! Runs all year round with family movies usually shown in the school holidays. Read more in the Kids Around Perth Galaxy Drive In Kingsley Review. Check the website for screening times and admission prices at www.galaxy drivein.com.au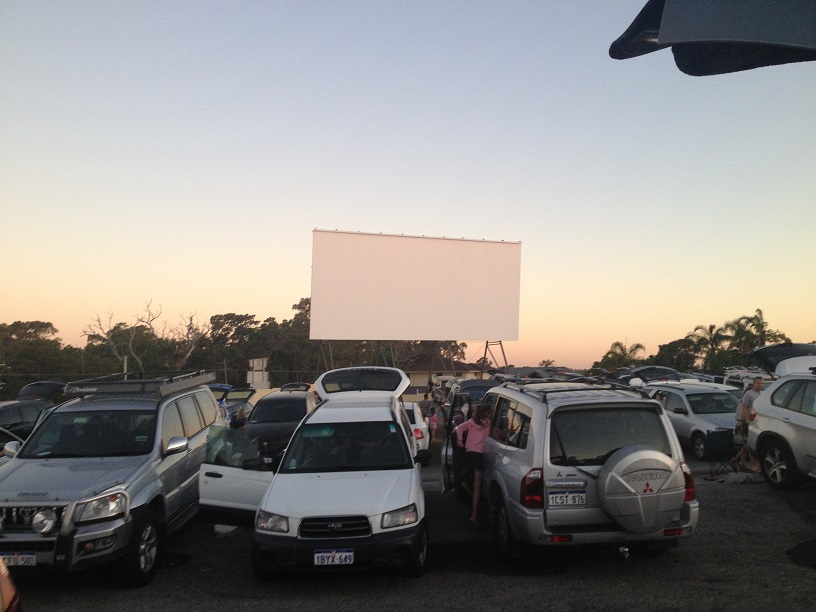 Koookaburra Cinema Mundaring
Watch a movie under the stars in the Hills at the Kookaburra Cinema November to April. Find more information and the movie program at www.kookaburracinema.com.au
Northbridge Piazza Aussie Movie Night
Pack a picnic or grab dinner from one of the nearby cafes & restaurants, pull up a bean bag and watch a family movie on the big screen Saturday evenings. Find more information at www.visitperth.com.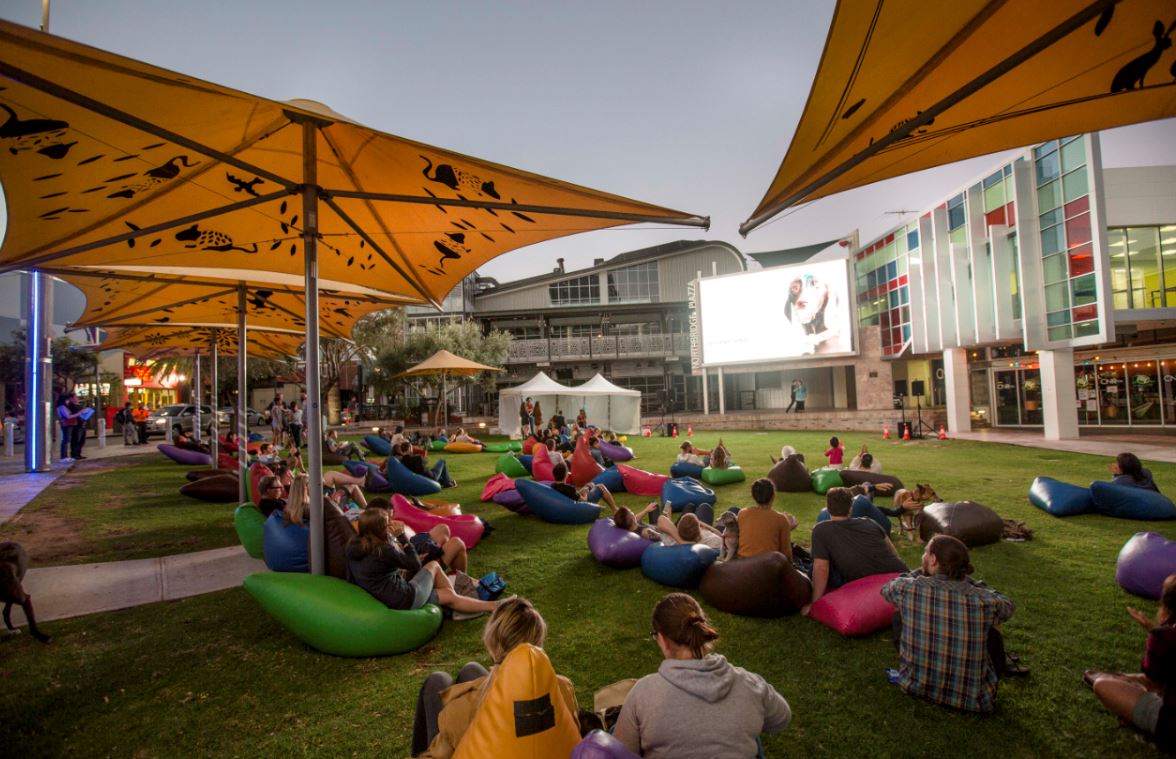 Create Your Own Outdoor Cinema Experience
Create an outdoor cinema experience at home, while you are camping or wherever you are with a portable projector and screen from My Deal . Order now and enjoy free shipping on hundreds of items.
---
See more great things to do on the Perth Family Events Calendar
We make every effort to ensure all this information is up to date but should be used as a guide only. Events do get cancelled or changed and venues can close without notice. Always follow the links provided for up to date information on an event or activity. If you know of a change or cancellation we've missed then please contact us to let us know.