Popeye Lake Playground Herdsman Features: Playground | Nature Walk | No Toilets | No BBQs
Popeye Lake Playground is a quiet playground that you may have driven past many times and not even realised it was there.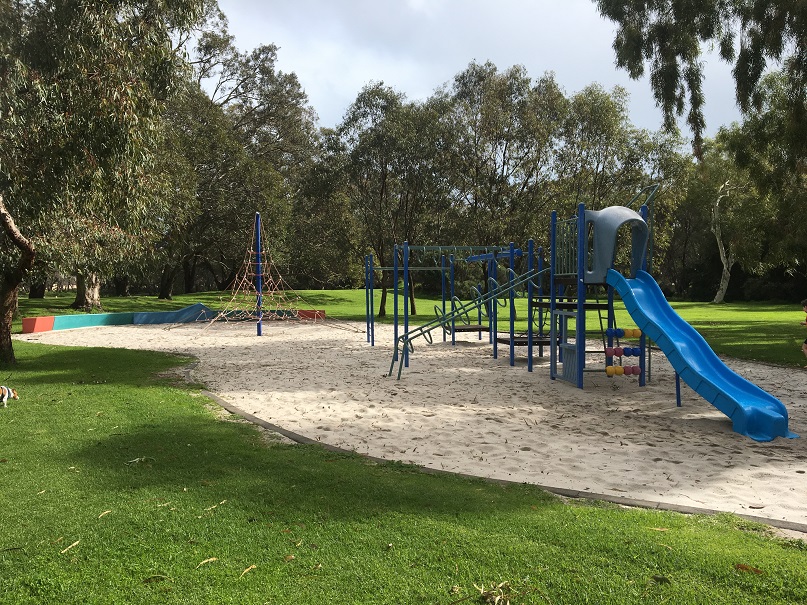 The playground is nestled between bushland and wetlands around a section of Herdsman Lake called Popeye Lake, with access to the playground carpark direct from Jon Sanders Drive.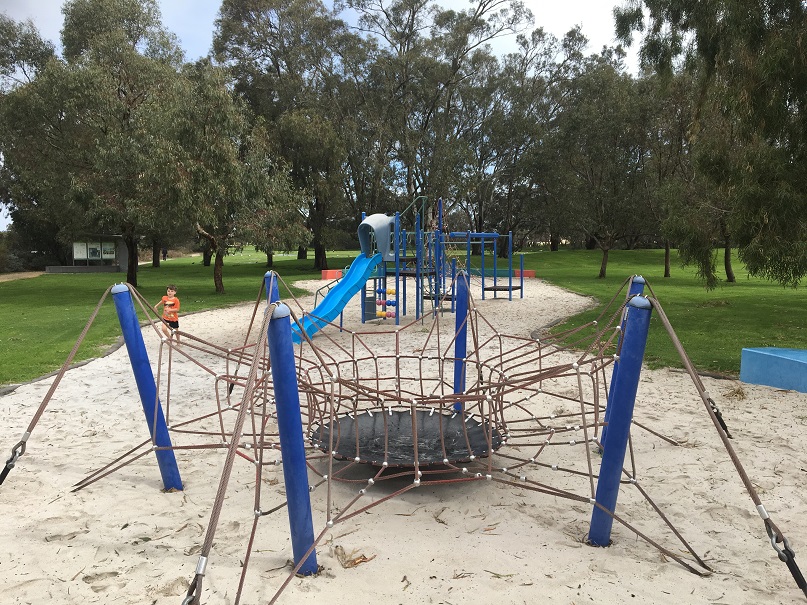 The playground features a traditional play structure in the middle with slide, monkey bars and fixed beam flying fox with a horizontal climbing net on one side and a vertical climbing net on the other, which means all ages can enjoy a climbing challenge at this playground.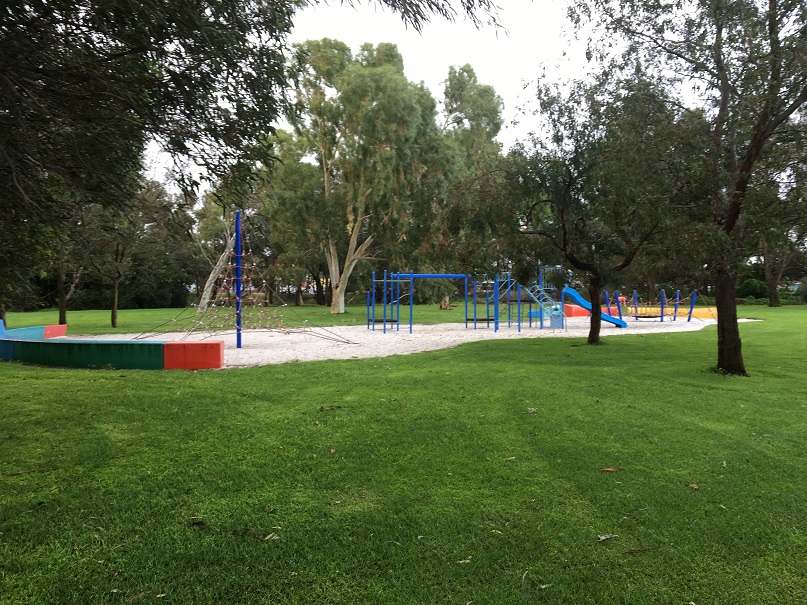 There's not much in the way of facilities at the playground (no bbqs or toilets) and there's no seating around the playground, although there is lots of grassed area to lay out a picnic rug and the view of the lake and the wetlands is beautiful.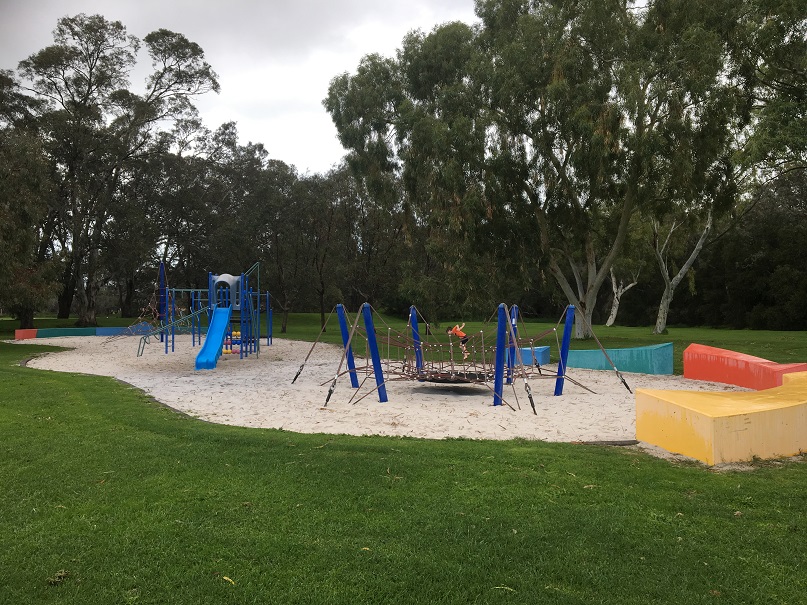 At each end of the playground are some coloured concrete blocks, this makes a nice spot to sit, if the kids are jumping from one to the other that is!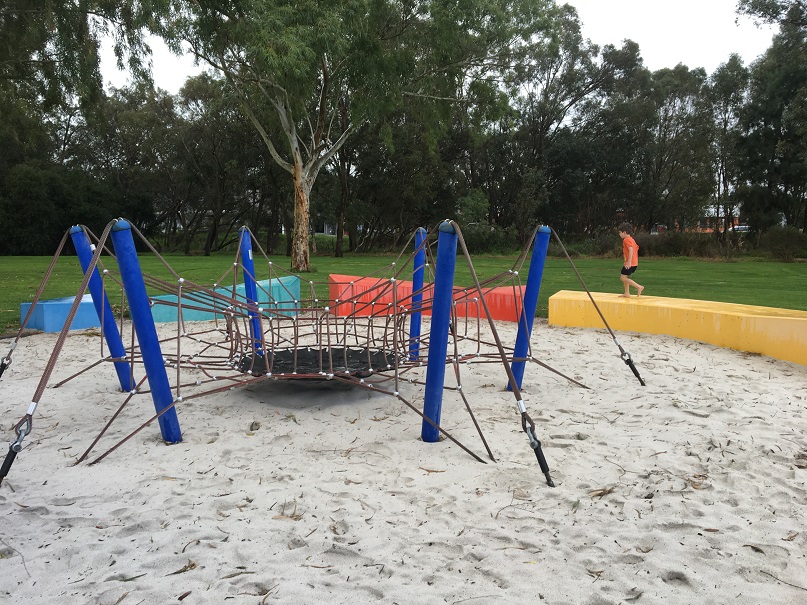 The Popeye Lake Playground makes a great spot to start a walk around Herdsman Lake. It is up to a 2 hour walk around, but there is a track the whole way around that is mostly compounded limestone with some areas of bitumen pathway. The track is suitable for small bikes and jogger prams but probably not suited in some areas to scooters. The Selby Kitchen is right around the corner and is walkable distance from the park if you want to grab a coffee to enjoy at the park.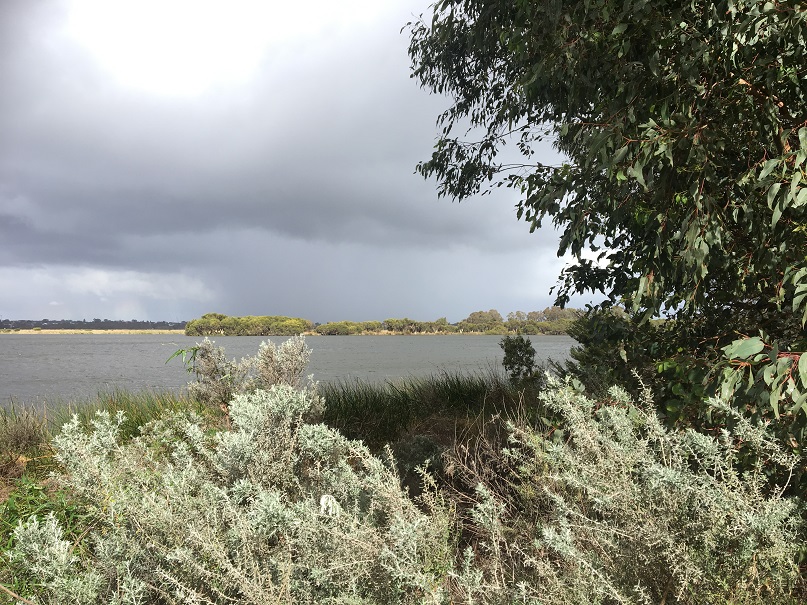 Dogs are allowed on the lead around Herdsman Lake, however it does have a high population of snakes during the warmer months, so please keep an eye out for snakes along the walk trail. The playground is located away from bushland and the edge of the wetlands however it's important to keep an eye out for snakes around the playground that may be moving in between the bushland and the wetlands.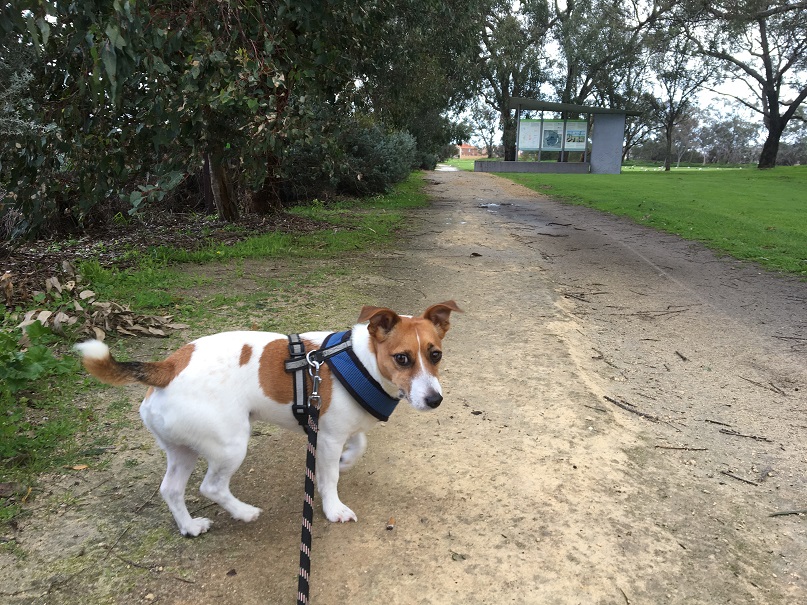 Popeye Lake Playground Herdsman is a nice quiet spot to enjoy a short play amongst nature or to park the car and enjoy a play before starting a nature walk around Herdsman Lake.
How To Get There:
Review by Kids Around Perth Reporter Lauren, 2nd March 2020
Popeye Lake Playground Herdsman Reviews
Leave A Review
---
Back to Playgrounds
---
You may also be interested in reading about



Check out the amazing mini golf at Wembley Golf Course where everyone is welcome




Parents with toddlers meet up heaven at Ruislip Harbourne Playground




Fully fenced playground perfect for the younger ones with coffee right next door!
We make every effort to ensure all this information is up to date but should be used as a guide only. Events do get cancelled or changed and venues can close without notice. Always follow the links provided for up to date information on an event or activity. If you know of a change or cancellation we've missed then please contact us to let us know.