Rickman Delawney Reserve Balcatta Features: Playground | Basketball / Netball Courts | Sports Field | Picnic Shelters | Water Fountain | BBQs | Toilets
Rickman Delawney Reserve Balcatta is a family friendly community space with everything from adventure to a fairy tree.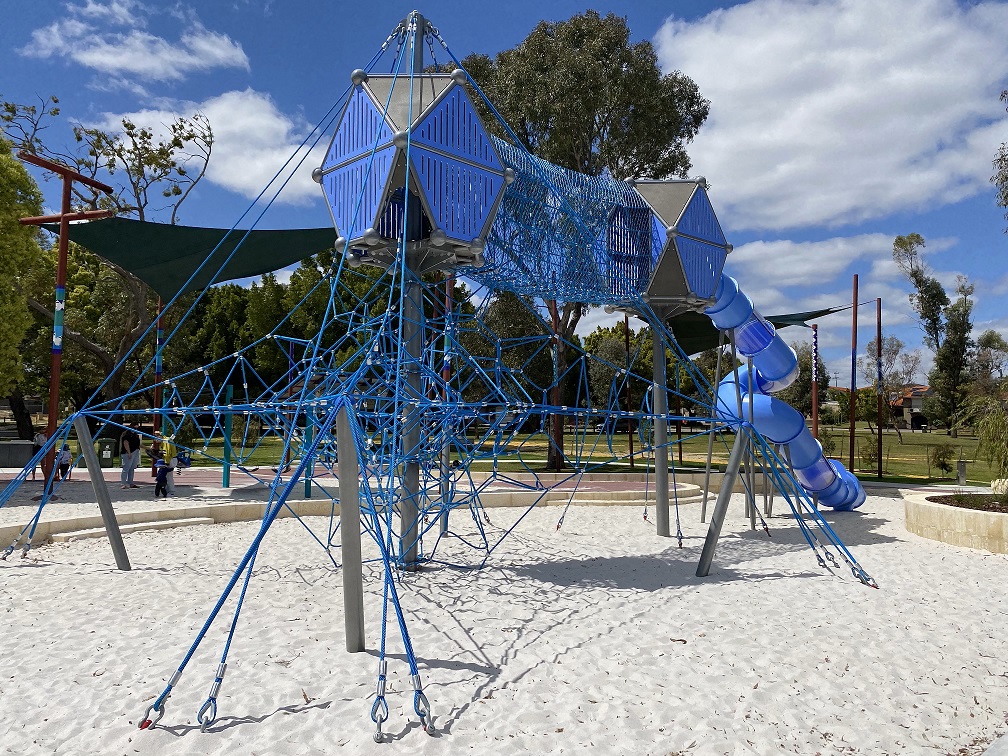 The main feature is the tall two tower playground connected by a rope bridge with a twisting slide down. Underneath is a rope climbing net.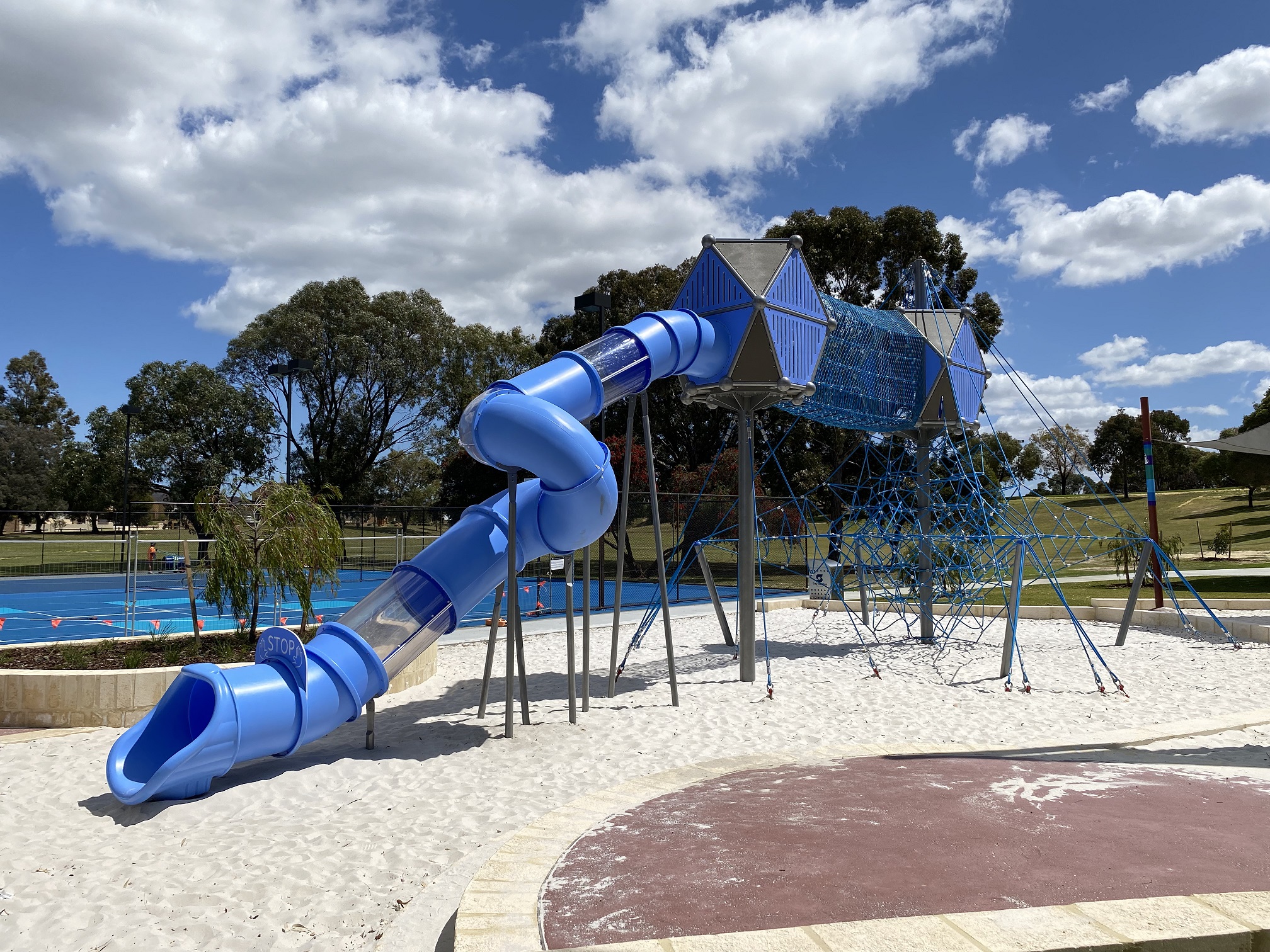 Right alongside the big adventure playground is a smaller toddler playground, with a lower level play structure and some ground level play too.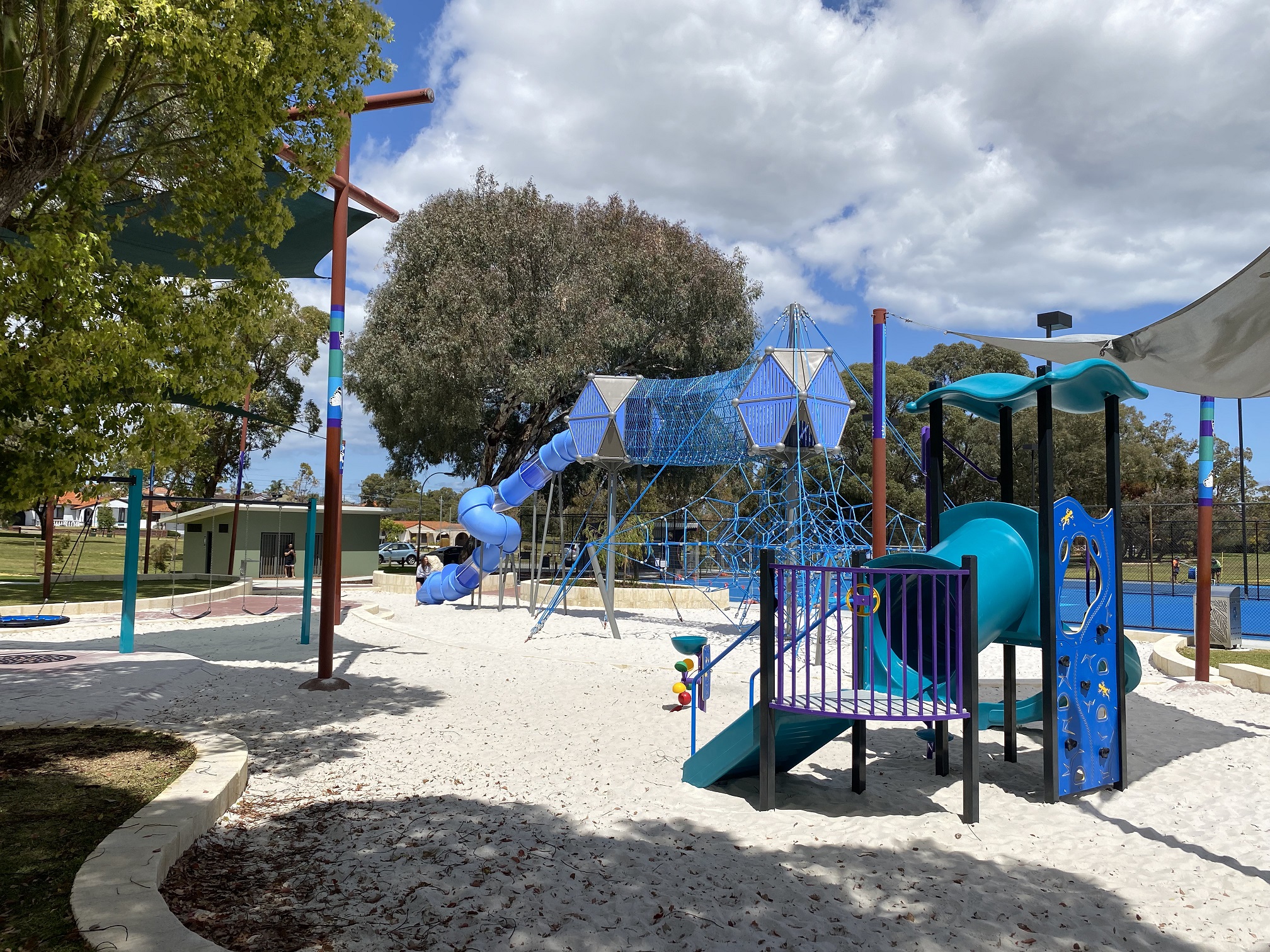 This area includes shade, musical play, swings, smalll spinning carousel, sand play and bouncer.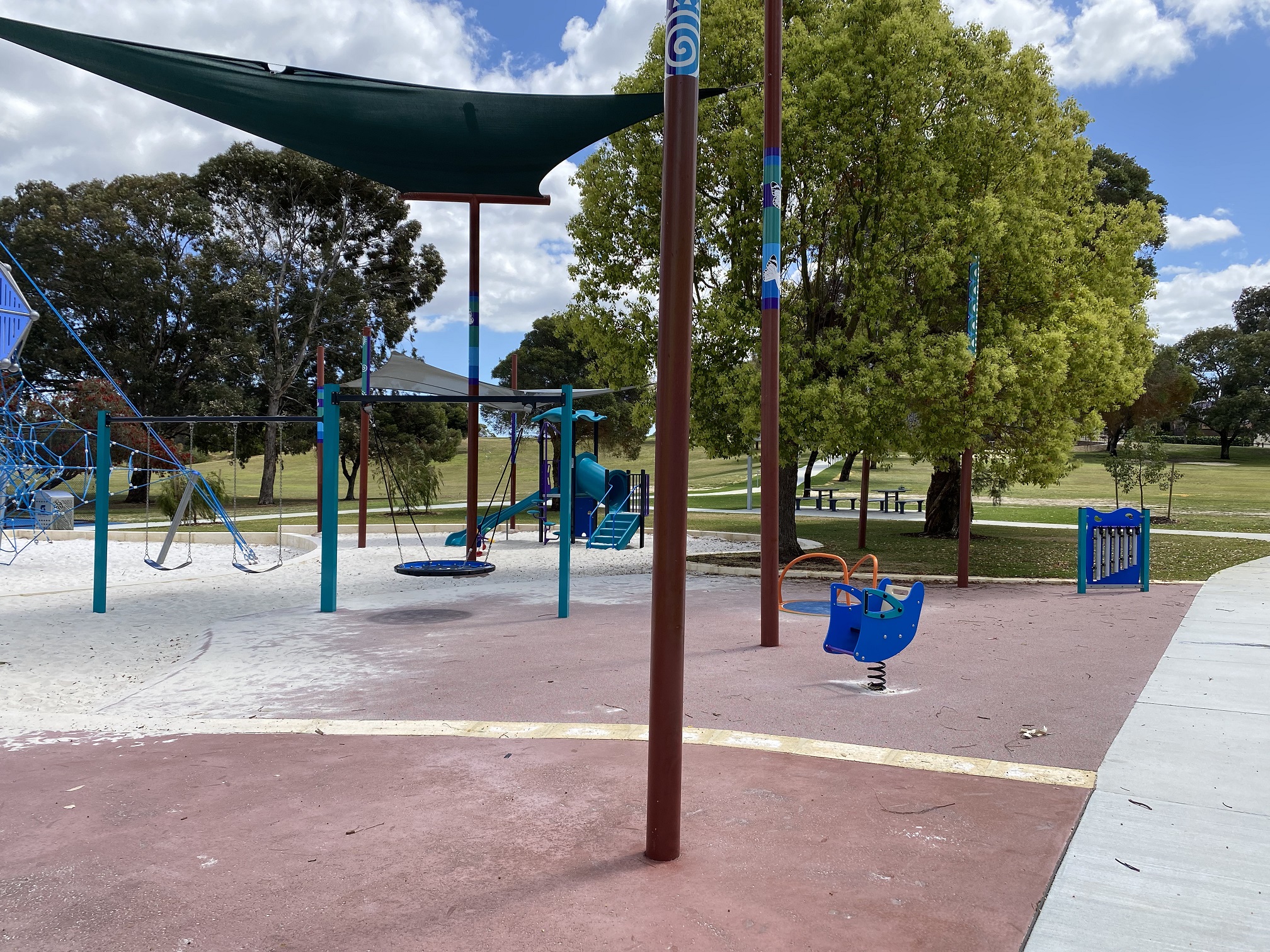 There's a definite butterfly, fairy, fantasy element about this playground and community space. See if your kids can count how many butterflies they see around the playground.
This community space really is for the whole family with two large sports courts with a basketball and netball hoop (note; the lines were being painted during our visit). There is a big shelter right in front of the sports court and a BBQ here too.
This has to be the coolest and most unique feature of this park, Away from the large playground and sports courts is this small fantasy themed play area. This is perfect for kids who perhaps like to play more quitely and away from lots of people.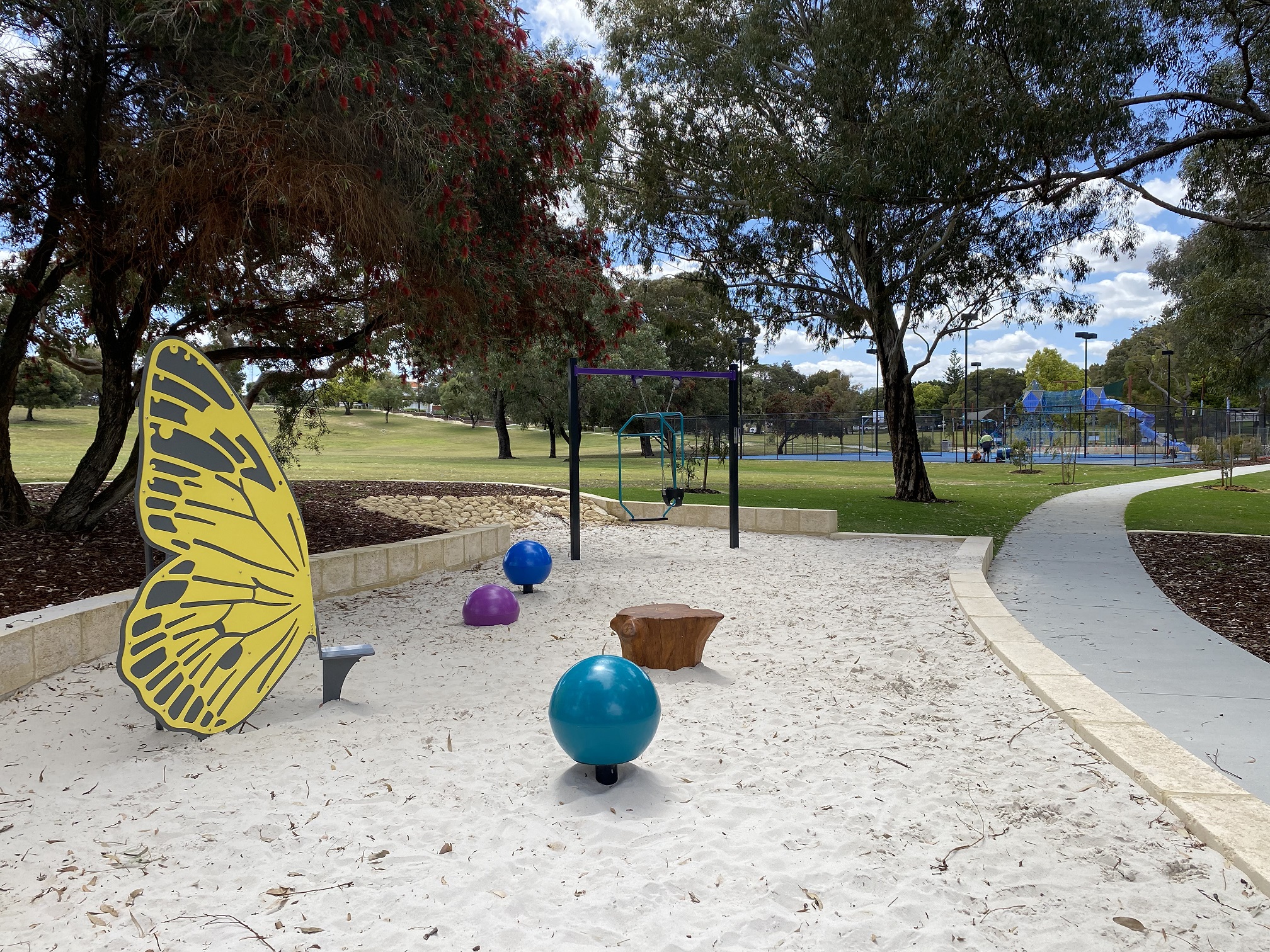 Now this is the first park where I've seen a perfectly staged instagram photo feature. There's even a log for the photographer to sit and line up that perfect insta shot.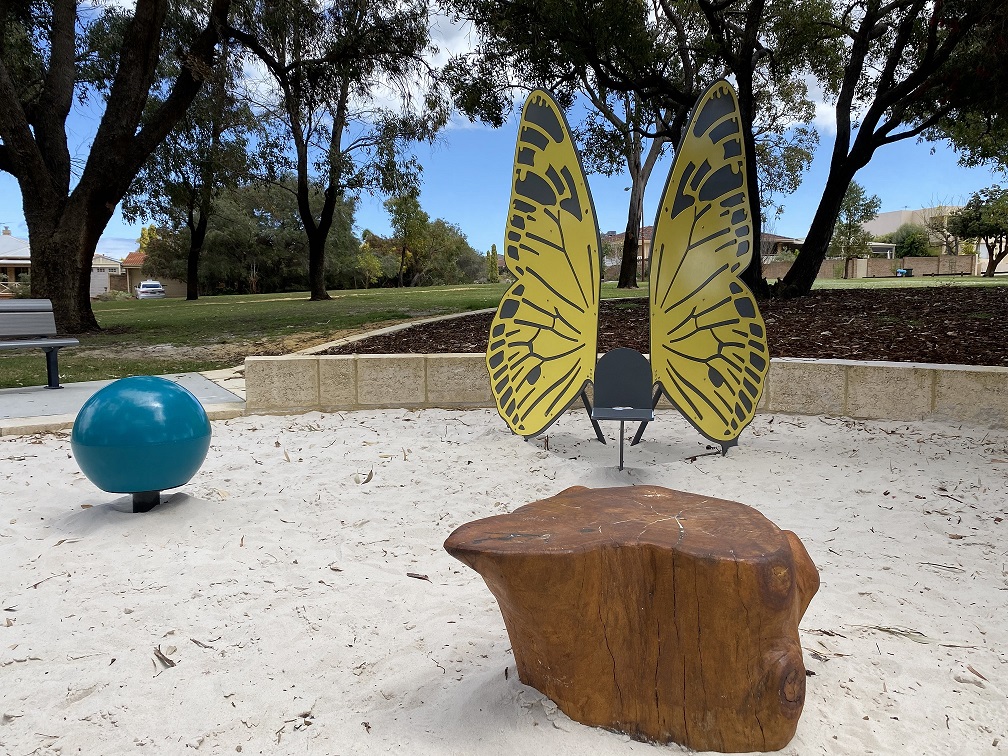 Speaking of insta worthy be sure to walk all the way around the magnificent fantasy tree with carvings and paintings all the way around.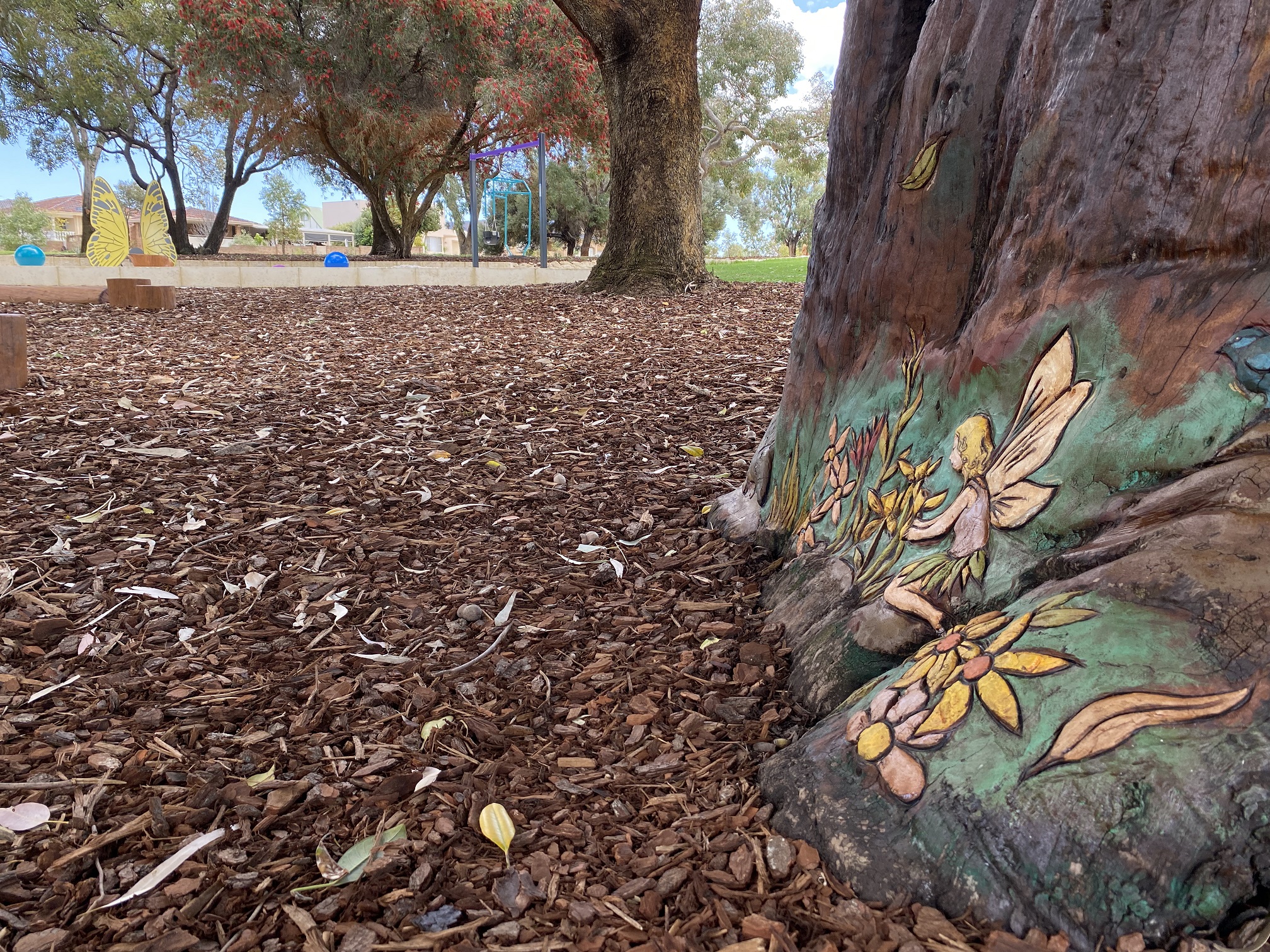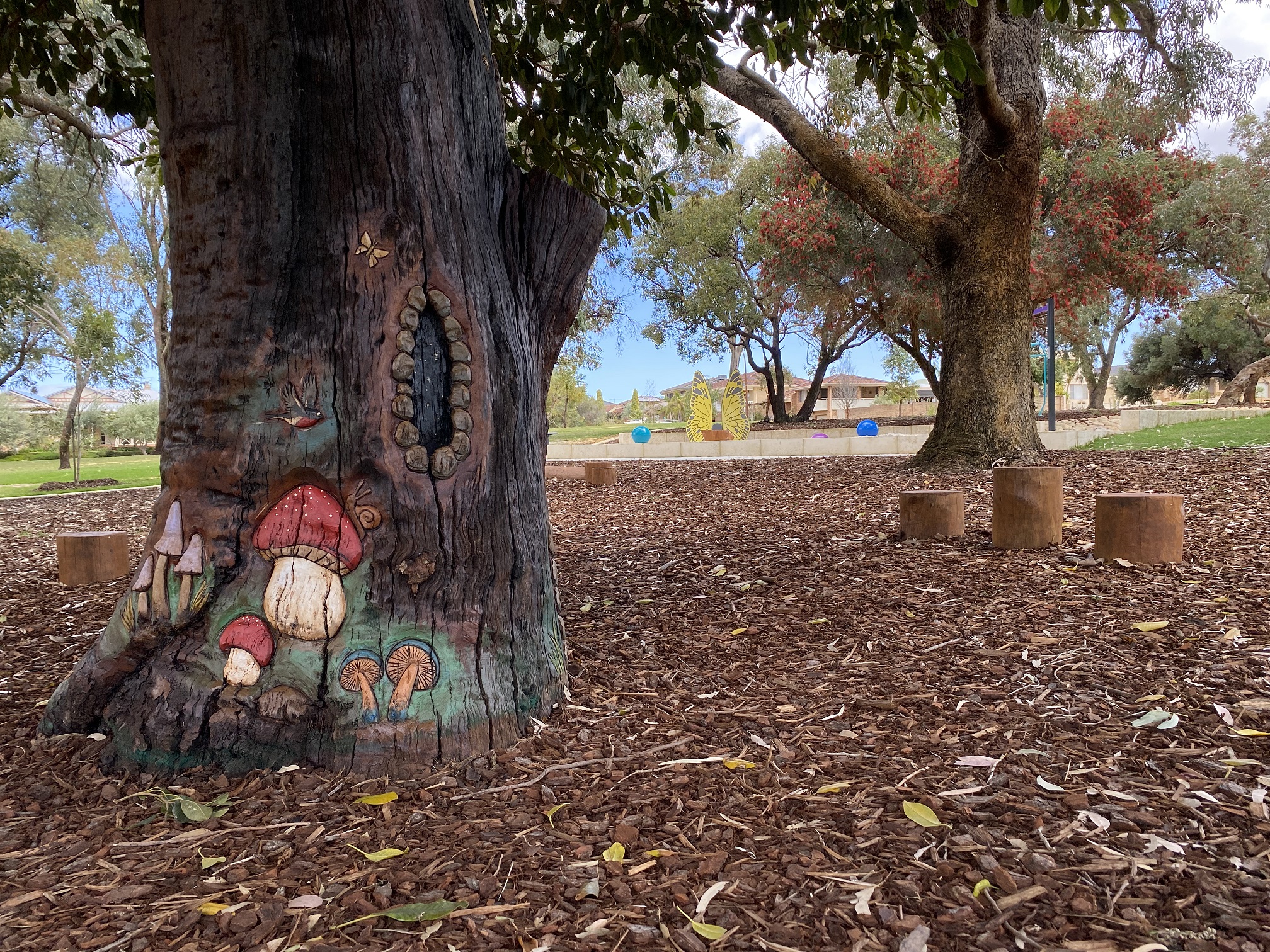 Rickman Delawney Reserve at the Andrew Guilfoyle Community Parkland also has a large sporting field with football and soccer goals, bbqs and toilets. If you are looking for a cafe or somewhere to eat nearby Little T's Cafe and the Primewest Northlands Shopping Centre are only a short drive away.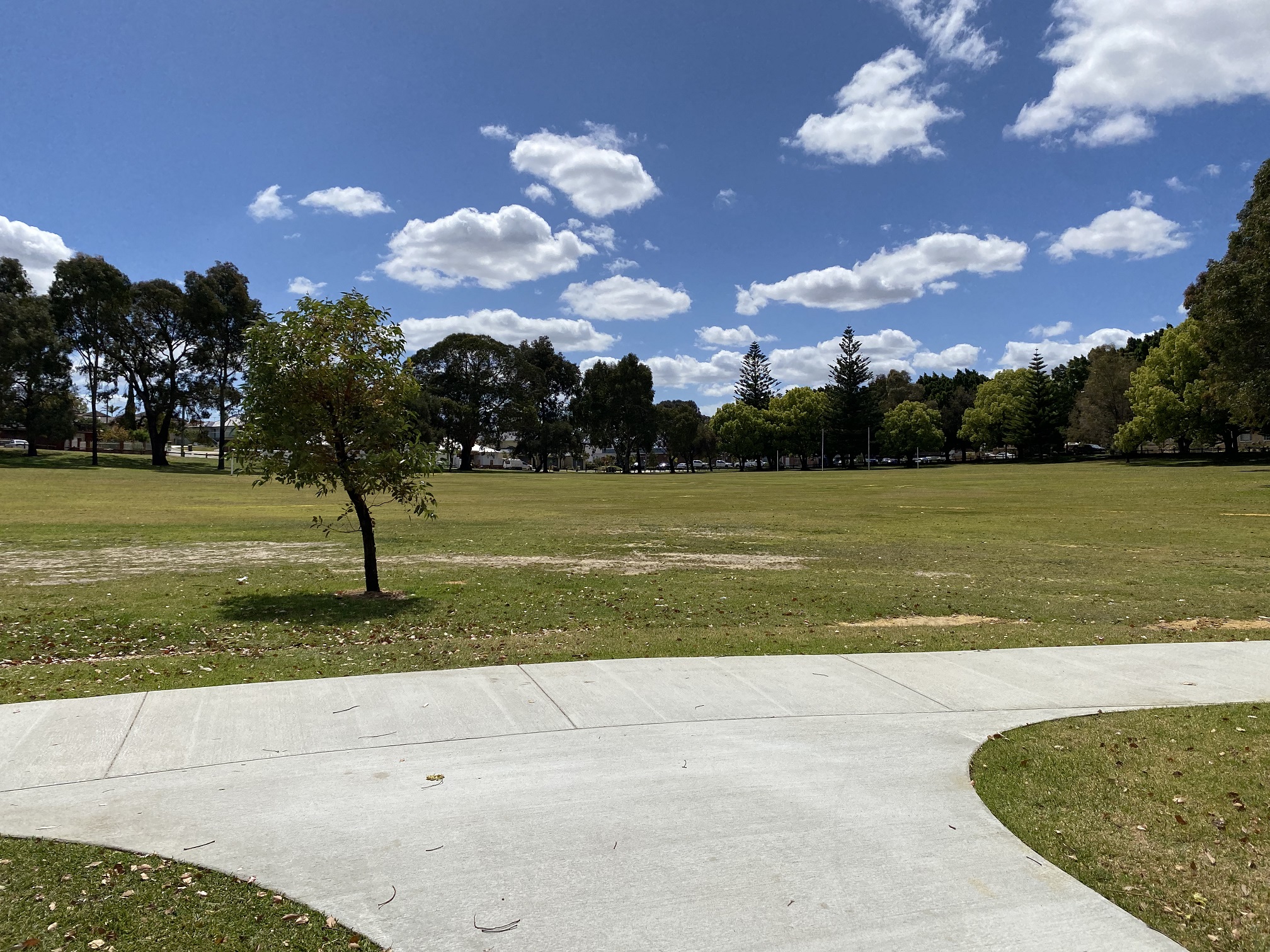 If you are looking for somewhere the whole family will enjoy including children with special needs, you will all love the Community Space at Rickman Delawney Reserve Balcatta.
How To Get There:
Review by Kids Around Perth Reporter Lauren, 13th October 2022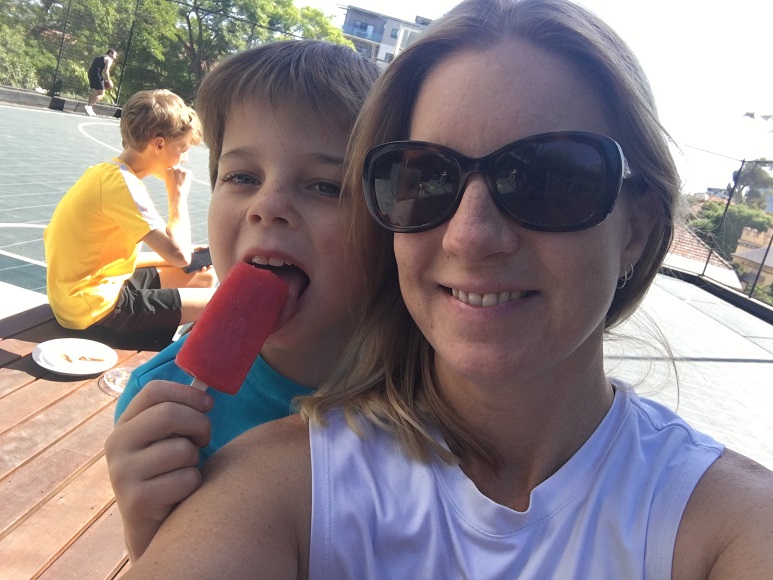 Lauren Angove – Kids Around Perth Founder / Owner / Mum of two boys
Born, bred and living in Perth (except for 8 years working and living in Port Hedland WA), Lauren loves exploring the ins and outs of Perth & WA and sharing her finds with families. Margaret River and the south west are her favourite getaway locations.
---
Back to Playgrounds , Sports Parks
---
We make every effort to ensure all this information is up to date but should be used as a guide only. Events do get cancelled or changed and venues can close without notice. Always follow the links provided for up to date information on an event or activity. If you know of a change or cancellation we've missed then please contact us to let us know.