Western Australian kids can register to join the new Quokka Club to enjoy complimentary ferry passage to Rotto year-round with Rottnest Express.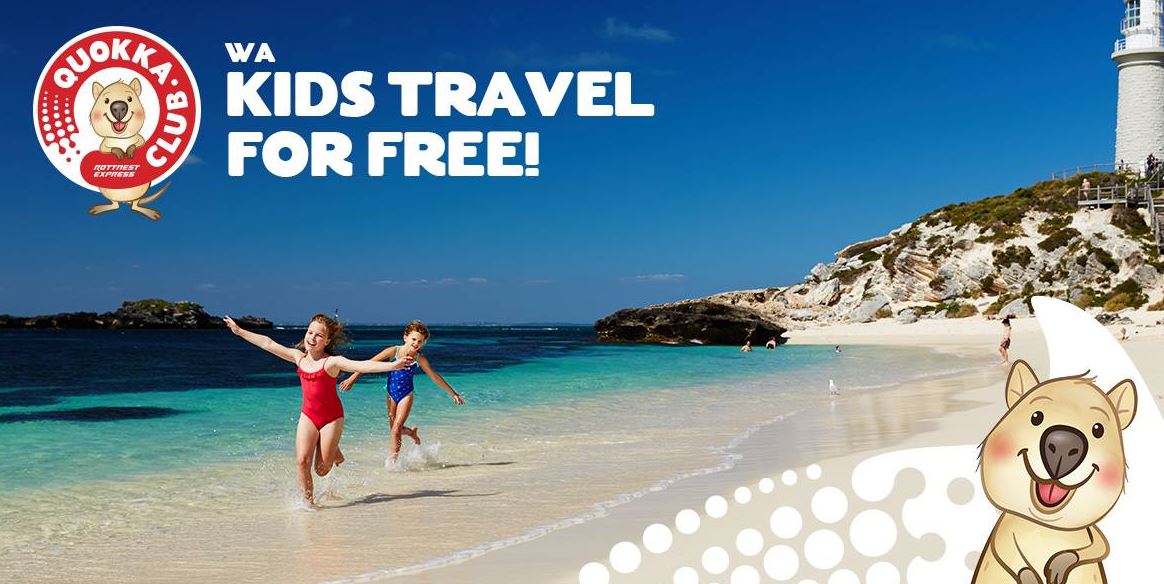 The new Quokka Club membership represents applies to same day and extended stay return Rottnest Express fares for kids up to 12 years. The Island Admission Fee for all Rottnest visitors will still apply.
"We're excited about introducing the Quokka Club to Rottnest Express. Rotto has been a treasured holiday destination for Western Australian kids and their families over the decades," Rottnest Express Managing Director Glenn Gaynor said.
"Having serviced the local area for more than 60 years, the Rottnest Express business takes enormous pride in giving back to Rotto and the WA community.
"We know Rotto delivers the ultimate family day out so that's why we're making it easier and more affordable for locals to enjoy a day of fun on the island – whether it be cycling, adventure boat touring, snorkelling, whale watching or up-close seal encounters.
"With summer around the corner, it's a great opportunity to remind yourself of what Rotto has to offer with a combination of Quokka Club and Red Rider pass – perfect for families.
"And while the fares are now more affordable, we are still committed to providing an exceptional guest experience. All three red Rottnest Express vessels will continue to provide an unparalleled frequency of service and quality on-board hospitality."
How to join the Quokka Club
Go to www.rottnestexpress.com.au (or www.quokkaclub.com.a u) to register online. Quokka Club members must be aged 12 years or under and a resident of Western Australia.
A Quokka Club passport will be issued to each new member and can be collected on the departure of the first booking.
Frequent travel stamps can be collected to redeem for fun prizes and incent

ives.
We make every effort to ensure all this information is up to date but should be used as a guide only. Events do get cancelled or changed and venues can close without notice. Always follow the links provided for up to date information on an event or activity. If you know of a change or cancellation we've missed then please contact us to let us know.