Russell Street Ninja Playground Morley Features: Ninja Obstacle Course | Close To Morley Bus Station & Morley Galleria | No Toilets | Bike Rack
Russell Street Ninja Playground is located across the road from the Morley Galleria and Morley Bus Station and features a series of ninja style obstacle courses.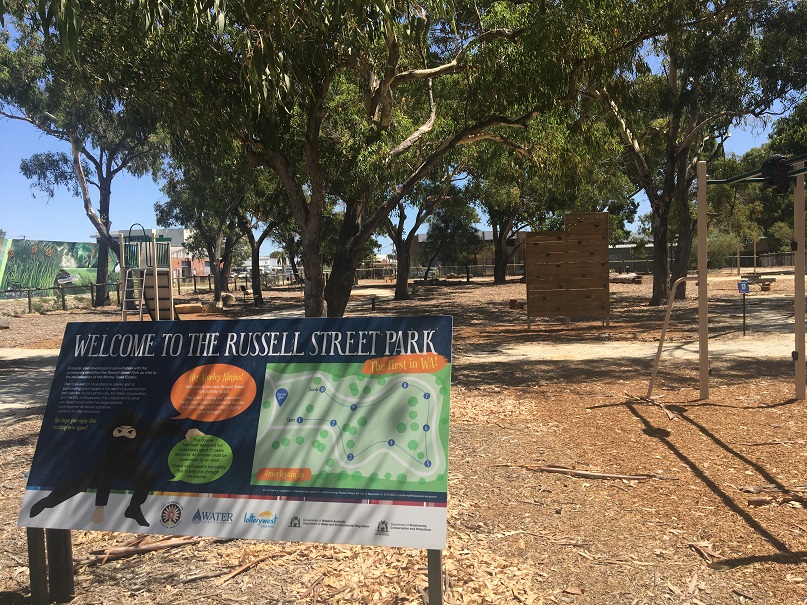 The park has an overall natural feel with natural shade, wood chips and compacted sand pathways with several ninja style obstacles around the park. Each obstacle has a sign with the name of the obstacle and some instructions and you'll see a lot of adaptations of your favourite Ninja Warrior obstacles.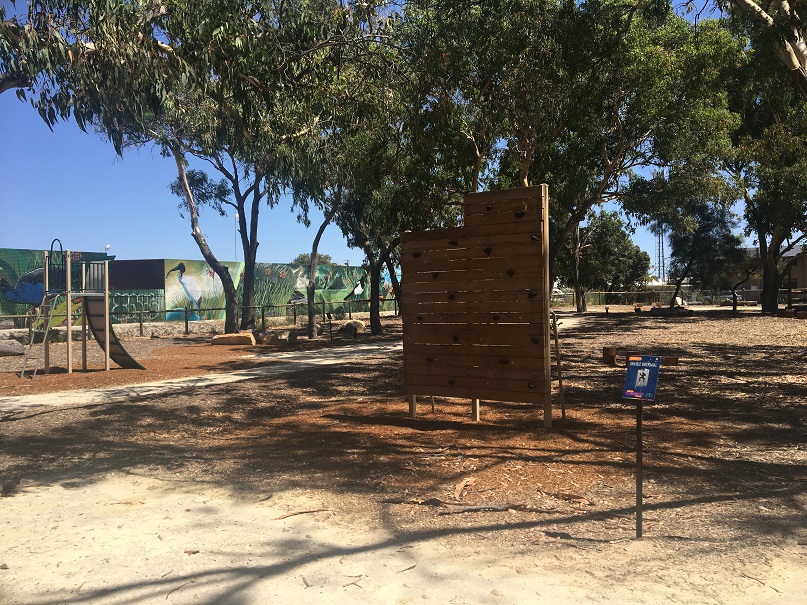 A ninja park is not a ninja park without a warped wall obstacle.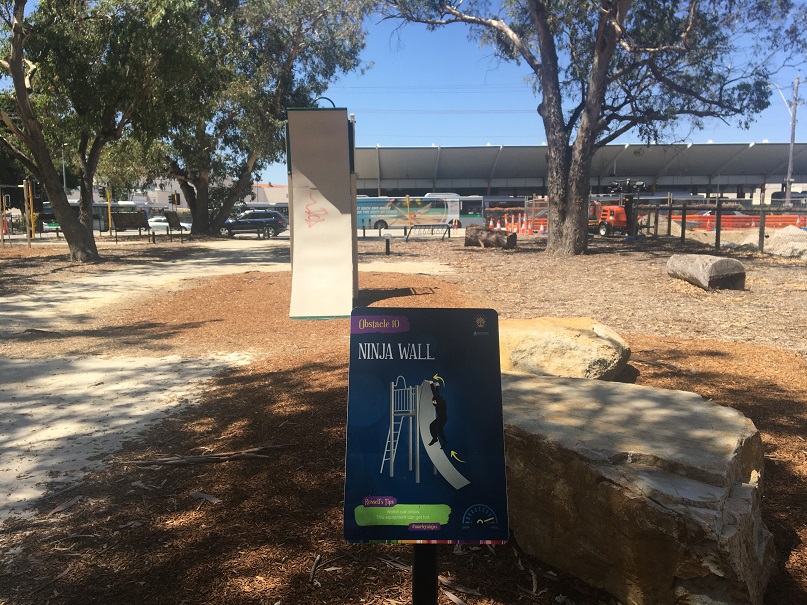 There are lots of obstacles to challenge upper body strength like the Cliff Hanger, Spin Cycle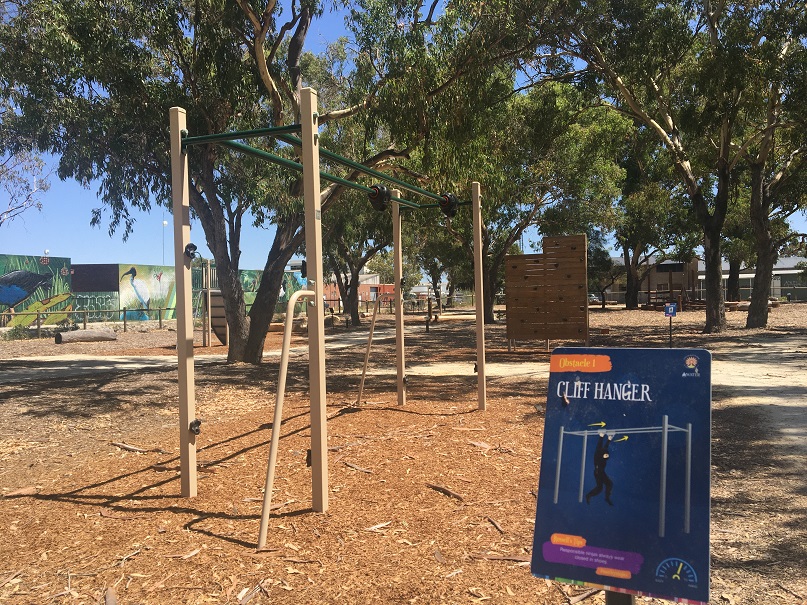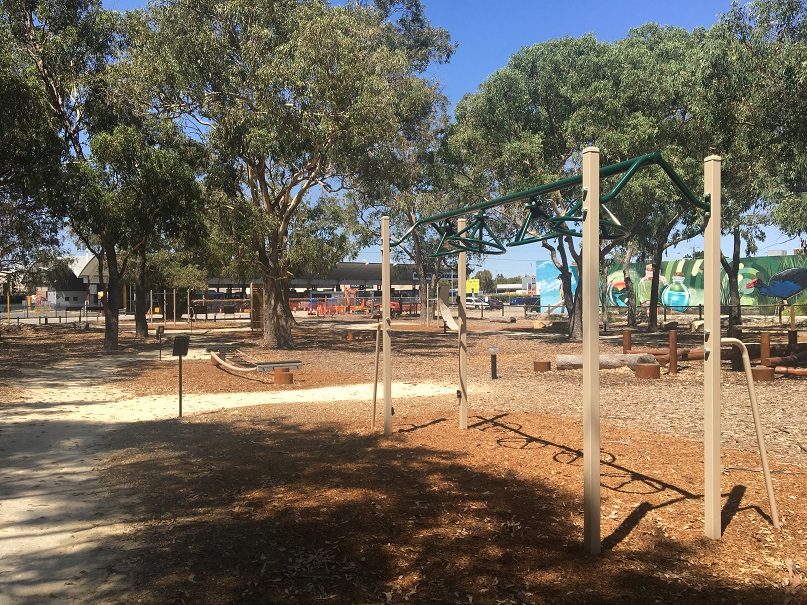 As well as balancing obstacles such as the Quadtuple steps and Tightrope.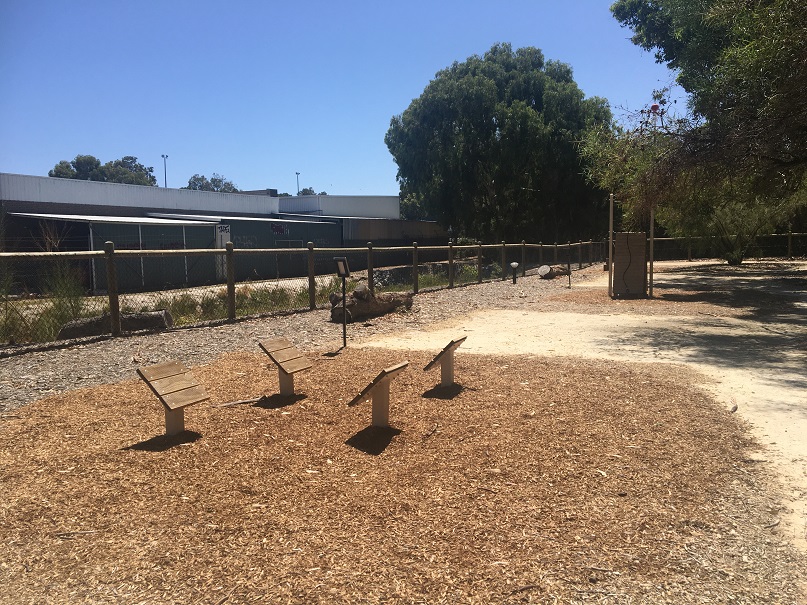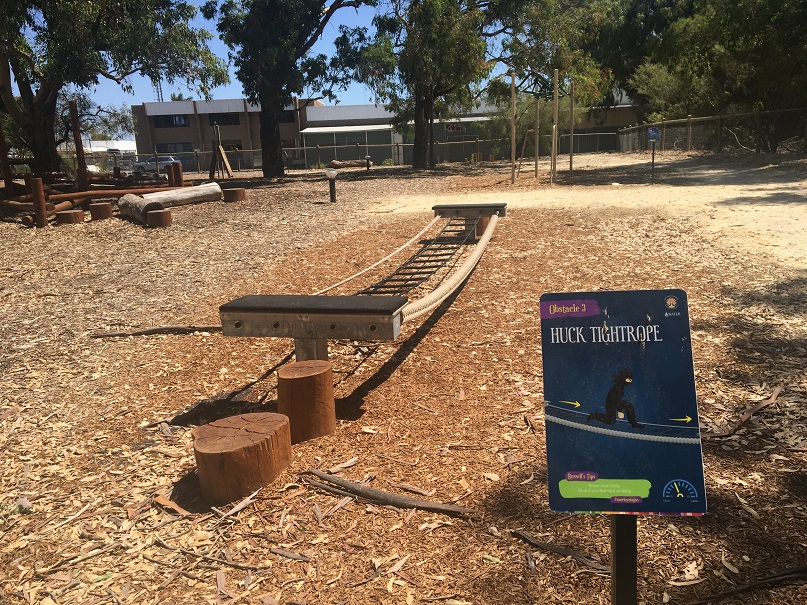 Serious ninjas may like to run time trials around the course to see who can get the lowest time or try to beat their personal best. There isn't much for tiny ninjas other than the little nature based play features that include log balancing and rocks in the middle of the playground.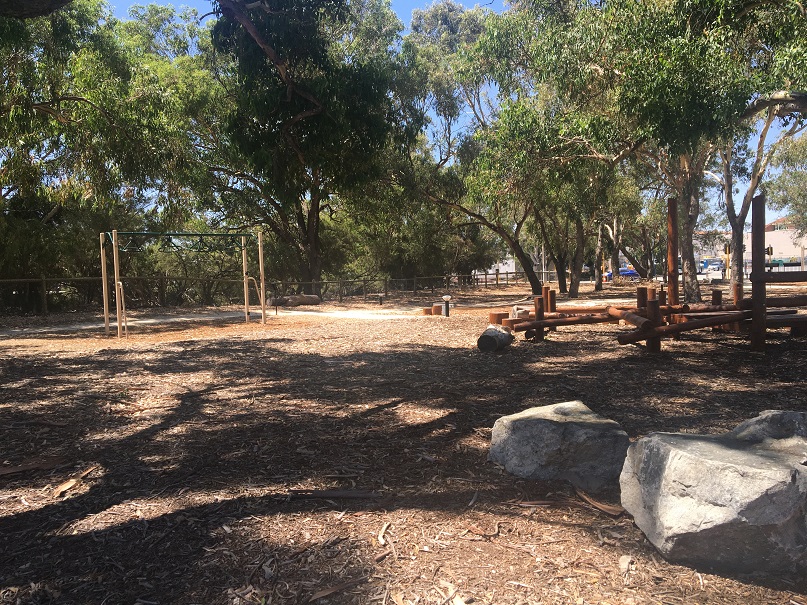 If you have a ninja in the family this is a great place to bring them to challenge their ninja skills or to challenge their friends around the course.  Parking and toilets are available at Bunnings just a short walk away or across the road at Morley Galleria. Morley Bus Station in front of the park, across the road or ride your bike and park it in the bike rack at the entrance to the park.
How To Get There:
Review by Kids Around Perth Reporter Lauren 19th February 2020
---
Back to Playgrounds , Ninja Obstacle Parks
---
You may also be interested in reading about



Big fenced playground with lots of restaurants and cafes alongside and nearby




Big FREE indoor play area, fish tanks, giant statutes and lots of cafes & restaurants nearby
We make every effort to ensure all this information is up to date but should be used as a guide only. Events do get cancelled or changed and venues can close without notice. Always follow the links provided for up to date information on an event or activity. If you know of a change or cancellation we've missed then please contact us to let us know.