Flying Fox * Playground * Nature Playground * Water Fountain * BBQs * Picnic Shelters * Dogs Allowed (On The Lead Day Time / Off The Lead Evening)
Rutter Park Wembley is located behind the Wembley Community Centre and features a double cable flying fox, playground and has a nature playground too.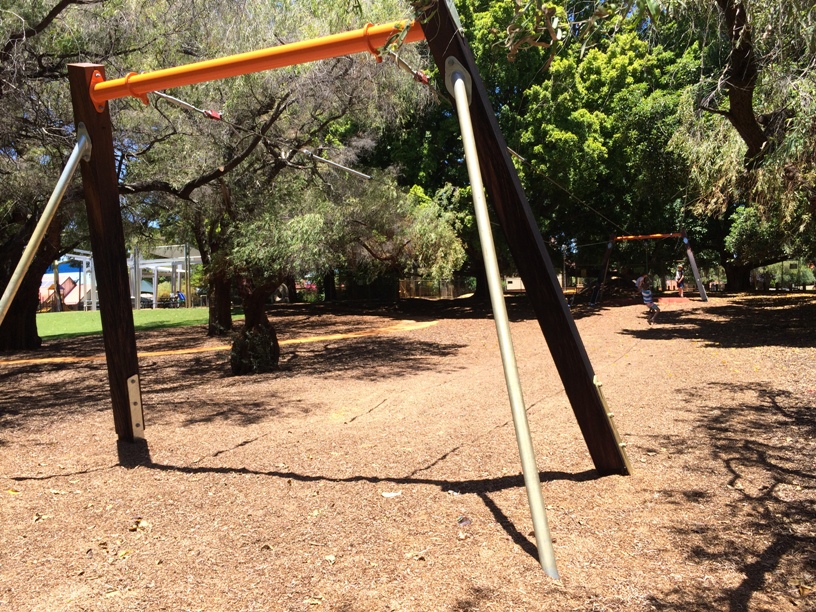 The double cable flying fox which includes an all abilities seat on one side is positioned well amongst shady trees within Rutter Park.
In mid 2017 this gorgeous little nature based play area opened. Its perfectly situated under a few large, old, shady trees, that just happen to be great for some tree climbing too.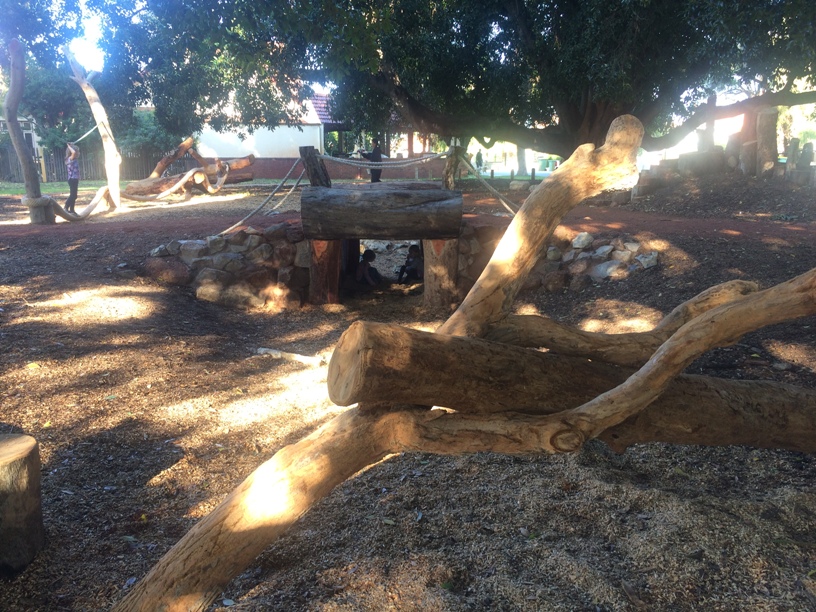 The nature based playground features a bridge, tunnel, balancing logs, rope balance and more. There is a nice big long seat alongside the nature play area too.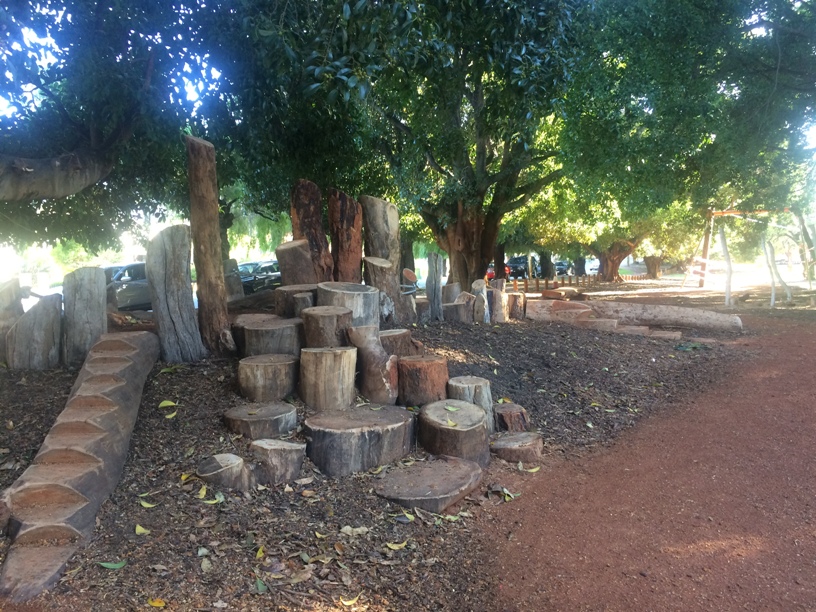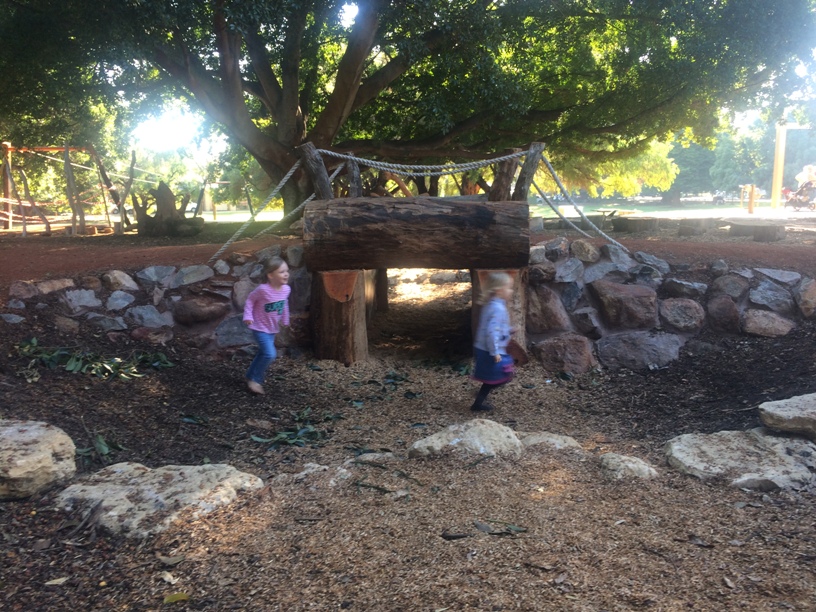 There is also a traditional playground at Rutter Park. It's a little dated, but is well shaded with shade sails and there is lots of grassed area at the park to run around.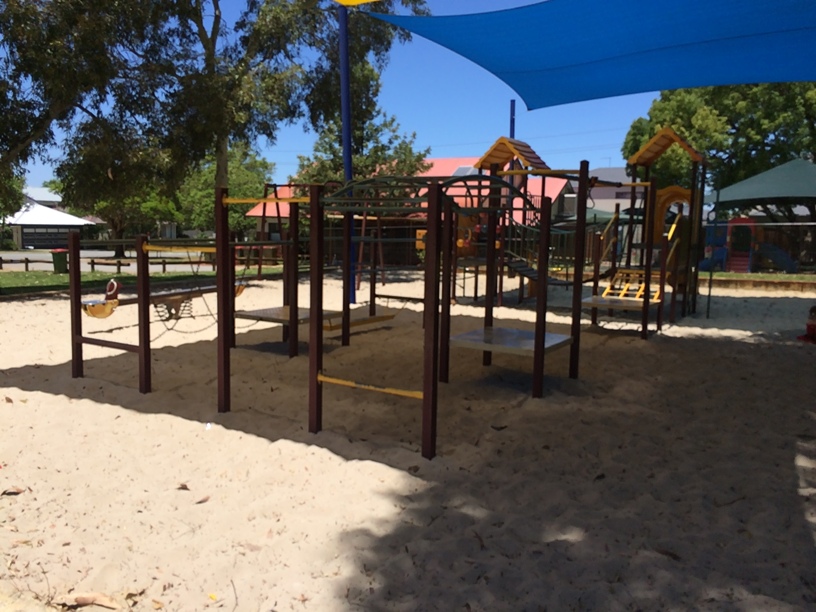 BBQs and picnic shelters are available between the playground and the flying fox.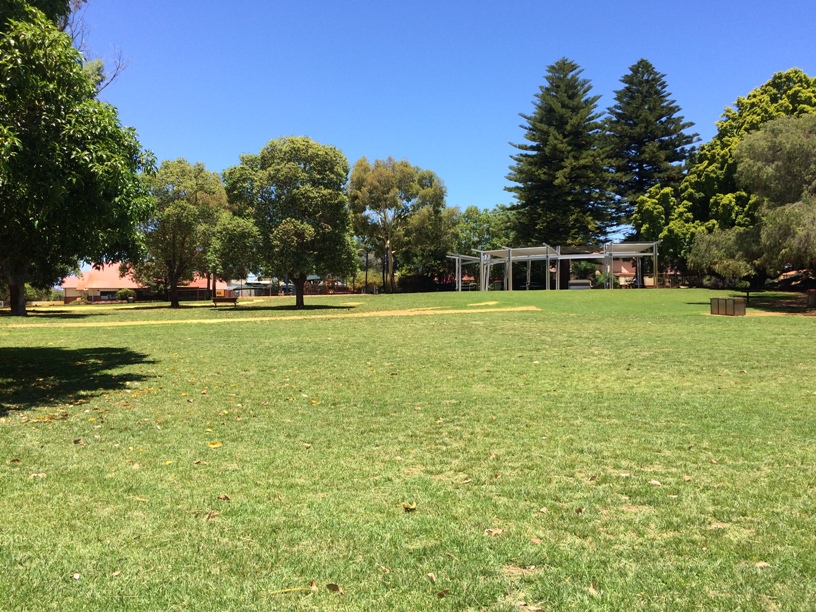 Dogs are allowed in the park, off the lead between 6pm – 8am and must be on the lead outside these hours.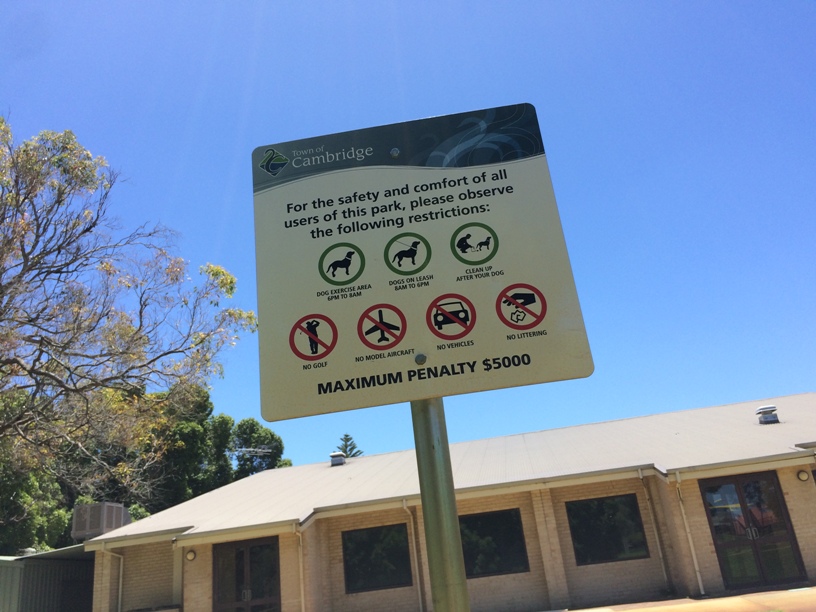 With a flying fox and fantastic little nature based play area, there is something for kids of all ages to enjoy at Rutter Park. With BBQs, picnic shelter and lots of room to run around it is an nice park for a catch up with friends and family.
How To Get There:
Review by Kids Around Perth Reporter Lauren, 29th January 2017. Updated June 20th June, 2017
---
Back to Playgrounds , Flying Fox Parks , Nature and Adventure Play
---
You may also be interested in reading about



Check out the amazing mini golf at Wembley Golf Course where everyone is welcome




Parents with toddlers meet up heaven at Ruislip Harbourne Playground




Fully fenced playground perfect for the younger ones with coffee right next door!
We make every effort to ensure all this information is up to date but should be used as a guide only. Events do get cancelled or changed and venues can close without notice. Always follow the links provided for up to date information on an event or activity. If you know of a change or cancellation we've missed then please contact us to let us know.