San Churro Mandurah is the perfect place to unwind and endulge in a huge range of chocolate  delights, traditional Spanish churros and lots more while overlooking the stunning Mandurah estuary.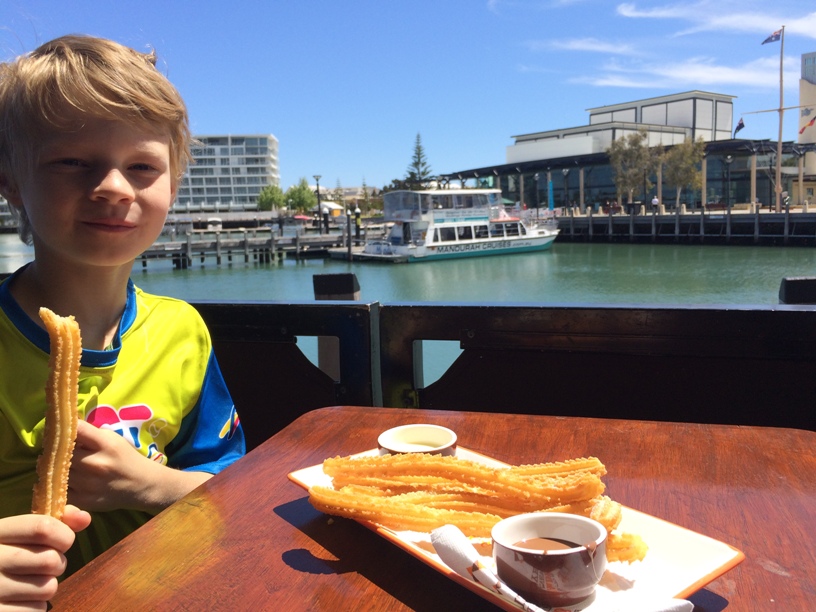 While San Churro is best known for it's amazing Churro's with warm chocolate dipping sauce (which both my kids just adore) they also have a big range of other desserts including cakes, shakes, smoothies, truffles, macaroons and more. They have gluten free, dairy free and raw food options also.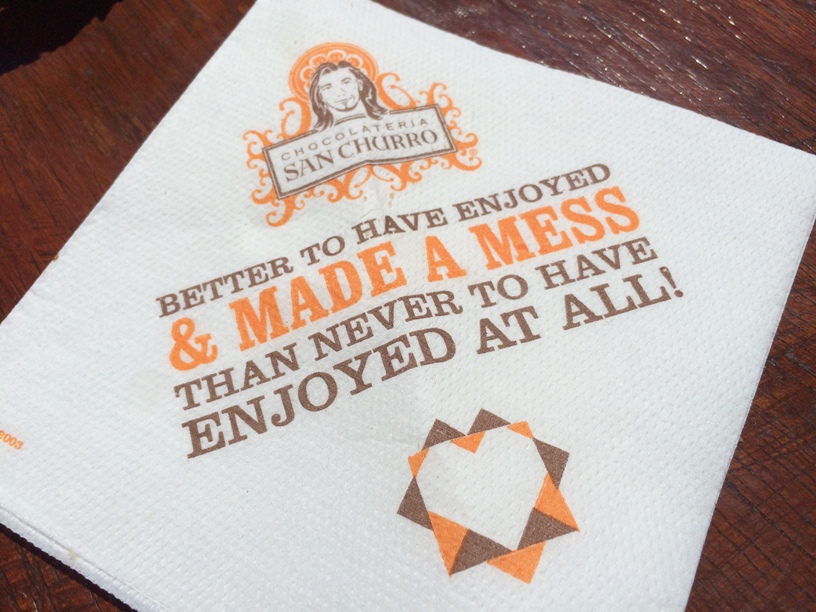 We enjoyed the Churros for two with one milk chocolate and one white chocolate dipping sauce. The serving was more than enough for two of us, in fact we shared it among 4 people.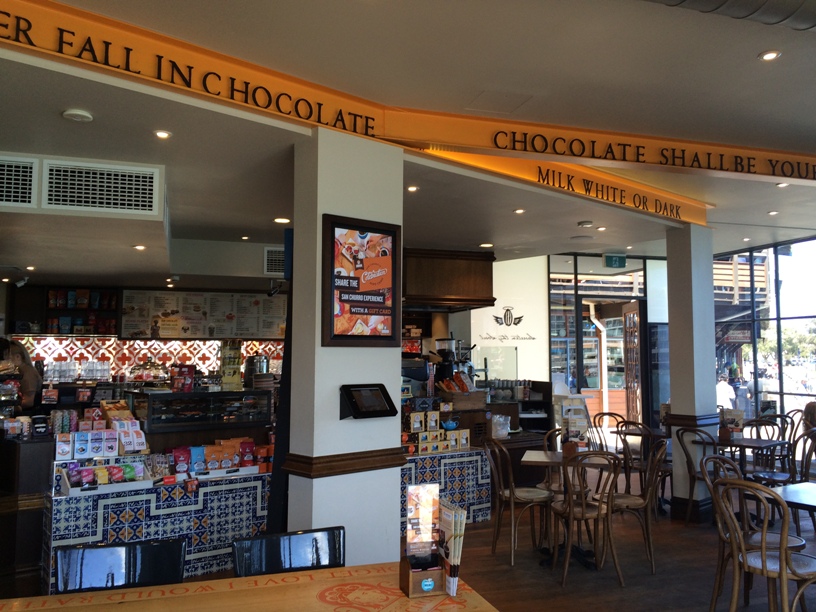 You can dine indoors or outdoors, but lets face it on a nice sunny day it's hard to resist sitting outside to look over the Mandurah estuary and canals. Who knows you may even spot a dolphin or two.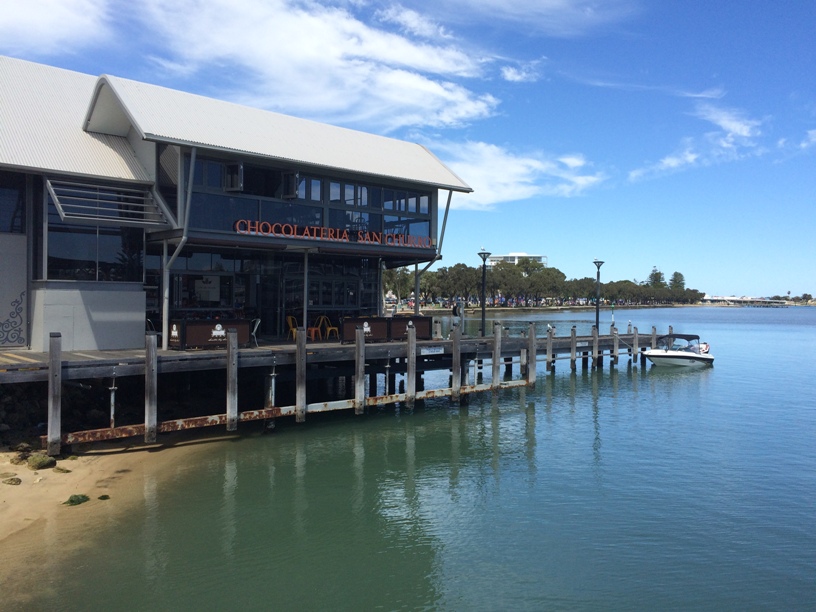 Located on the popular Mandurah Foreshore on Mandurah Terrace, it's easy to find and makes the perfect place to sit and relax after a play at the Mandurah Foreshore or after wandering around and swimming at Dolphin Quay at the Mandurah Marina.  You can find San Churro just across from the Mandurah Cruises jetty. It's open daily so you can visit anytime you are in Mandurah.
More information: www.sanchurro.com
How To Get There:
Review by Kids Around Perth Reporter Lauren, 13th August 2016
---
Back to Sweet Eat Outs , Mandurah ,
---
You may also be interested in reading about



How good are Mandurah Playgrounds! Check out one of these awesome adventures to build new memories! Have your day planned for you with our guide!




Climb to the top and look over the Mandurah Estuary at the big Koolaanga Waabiny Western Foreshore Playground Mandurah




Inflatable World Mandurah is one of the best kids activities around. A fabulous indoor playground and play centre!
We make every effort to ensure all this information is up to date but should be used as a guide only. Events do get cancelled or changed and venues can close without notice. Always follow the links provided for up to date information on an event or activity. If you know of a change or cancellation we've missed then please contact us to let us know.