Win 1 of 2 Early Man Prizes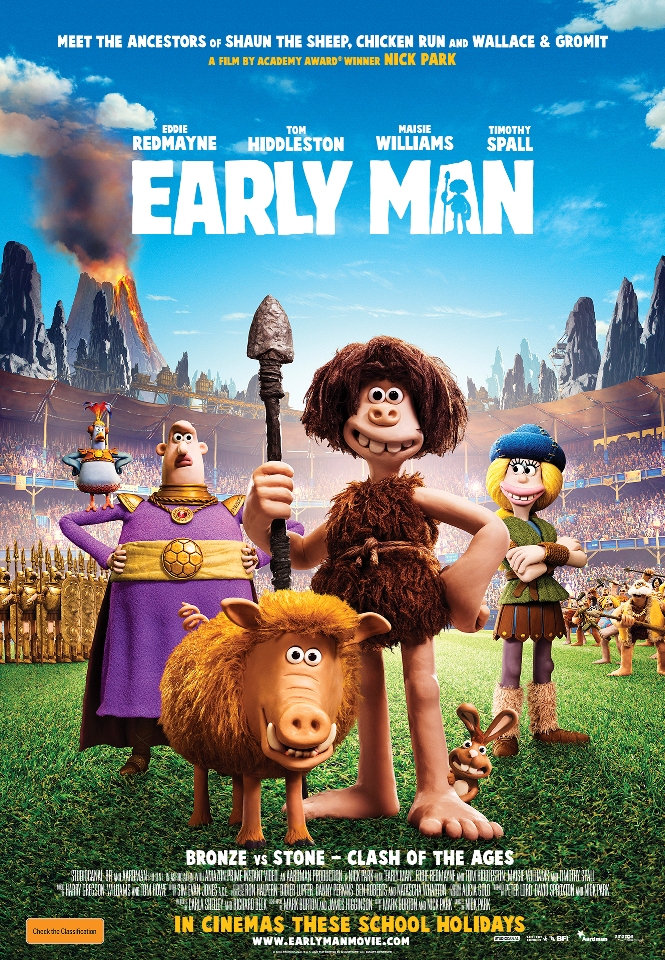 Thanks to Studiocanal Australia, we are giving away the chance to win one of two Early Man prizes!. In cinemas April 12.
Set at the dawn of time when prehistoric,  creatures roamed the earth Early Man tells the story of courageous caveman Dug (Eddie Redmayne) and his sidekick Hognob who together with their fearless new friend Goona (Maisie Williams), must unite their Stone Age Tribe against the mighty Bronze Age enemy, Lord Nooth (Tom Hiddleston). In cinemas these school holidays. #EarlyMan.
Prizes: 1st Prize : 1 x Early Man Prize Pack. Pack contains 1 x Family Pass (which includes 1 x adult double pass and 2 x admit 1 child's tickets) to Early Man plus an Early Man Bag, Notebook, Sticker collection & Frisbee.
Runner Up : 1 x Family Pass to Early Man.
(NOTE: 1 x Family Pass consists of 1 x double in season pass and 2 x children's single in season passes)
ENTER HERE for your chance to WIN 1 of 2 Early Man Prizes
---
Back to Competitions
---
We make every effort to ensure all this information is up to date but should be used as a guide only. Events do get cancelled or changed and venues can close without notice. Always follow the links provided for up to date information on an event or activity. If you know of a change or cancellation we've missed then please contact us to let us know.