Want to head out for Sunday family breakfast in Perth? If your kids are like ours and are up early no matter what day it is, then heading out for Sunday family breakfast is a great way to start the day. It gives Mum and Dad the morning off making a meal and doing the dishes and the kids will love getting out of the house. You may enjoy our top Perth Sunday family breakfast suggestions so much that you make dining out for Sunday breakfast a regular thing.
Whiteman Park Village Cafe – Kids Eat Free* Breakfast
Once you enter Whiteman Park you will want to stay for theday. Entry to Whiteman Park is free. You can start with breakfast at the Village Café . Kids eat free* from the kids menu between 8.30-11.30am with eachpaying adult (one child eats free per paying adult).
You can then head over to Pedal Play and hire each of thefamily a go kart to pedal around and explore Whiteman Park. Find out more about Pedal Play Kart Hire here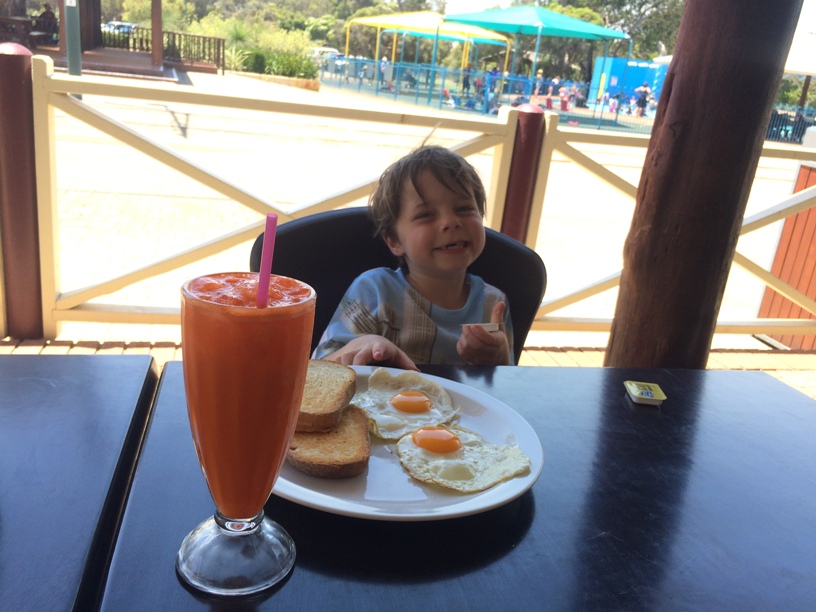 Sizzler Kelmscott, Innaloo & Morley Breakfast Salad Bar + Kids 3 & Under Eat Free*
You may not have realised that Sizzler have an amazing Breakfast Salad Bar on Sunday mornings from 7.30-10.30am. It's a little different to the traditional salad bar (and a little cheaper at $19.95) with and endless breakfast banquet including eggs benedict cooked to order, bacon and eggs, pancakes, sausages, beans, muesli, yogurt, croissants and lots more. Kids 3 years & under dine free with each paying adult and the Breakfast Salad Bar starts from $5.95 for kids 4yrs up to $9.95 for kids 8-12 years (teens 13-17yrs $14.95). Ask for a colouring in pack on the way in for the little ones too.
Ivy and Jack Perth – Kids Eat Free All Day*
Take some time out from exploring the city at Ivy and Jack Perth with buffet breakfast, kids eat free Sundays (2 kids with every adult meal or buffet breakfast purchased), bean bags, colouring in and movies on the big screen.
Slate Cafe Bennett Springs Swan Valley
All day breakfast menu from 8.30am and big grassed area, covered kids play area and even a fenced dog park, so the whole family can enjoy breakfast in the Valley.
Blacksmith Perth – All Day Breakfast + Kids Play Room & Area
This is one of Perth's latest and greatest new family friendly dining venues. We haven't visited Blacksmith Perth yet but have had raving reviews from our readers about how well set up this place is for families. With play room, sandpit and blackboards you can truly relax while the kids play. They are open daily from 7.30am and have an all day breakfast. So get there early or get there late the choice is yours.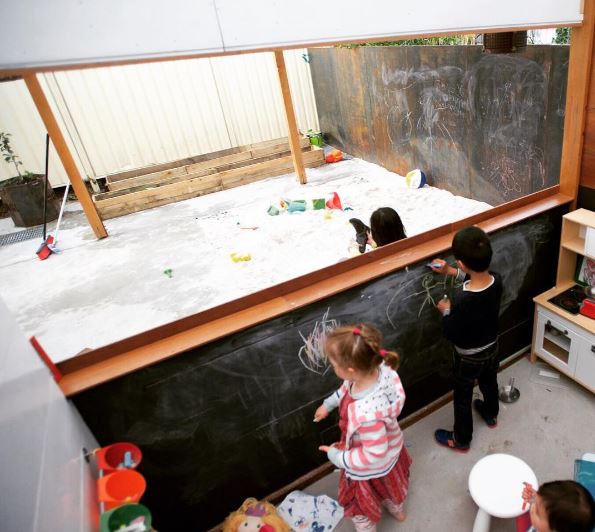 Image Credit: Instagram @blacksmithperth
Make sure you ring ahead to check if a booking is required and to check the conditions for kids eat free options to avoid disappointment!
Article by Kids Around Perth Reporter Lauren 10th June 2016, updated 20th July 2019
---
Back to Home
---
We make every effort to ensure all this information is up to date but should be used as a guide only. Events do get cancelled or changed and venues can close without notice. Always follow the links provided for up to date information on an event or activity. If you know of a change or cancellation we've missed then please contact us to let us know.