* Adventure & Nature Play * Flying Fox * BBQs *  Picnic Tables * Water Fountain * No Toilets
Sunset Hill Park located in theGolden Bay estate offers a mixture of nature-based and traditional playequipment, as well as a look-out over the ocean.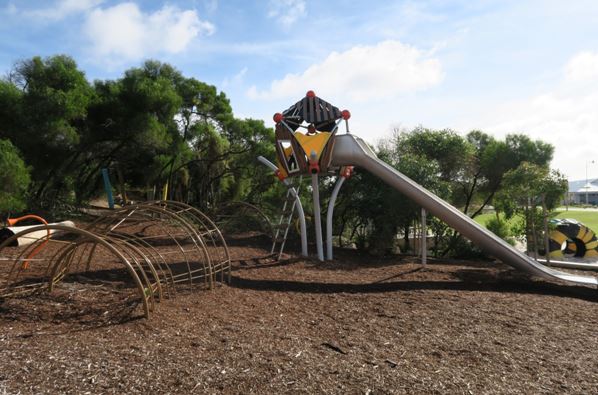 One of the main features of the parkis a double flying fox. The large bucket seat with a harness is perfect for theyounger kids who often miss out on getting a go on the flying fox or for kids with disabilities. There isn'ta built up landing at the start of the flying fox, so it can be a bit trickygetting into the seats without help.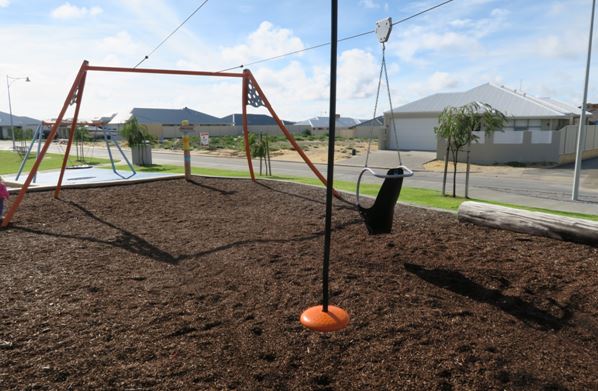 Next to the flying fox is a slidethat looks like something out of a Dr Seuss book – it's a little bit whacky!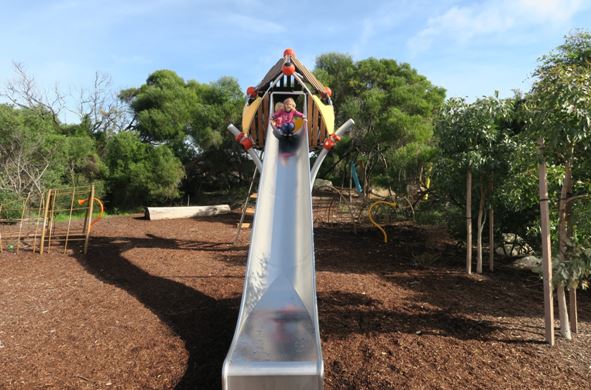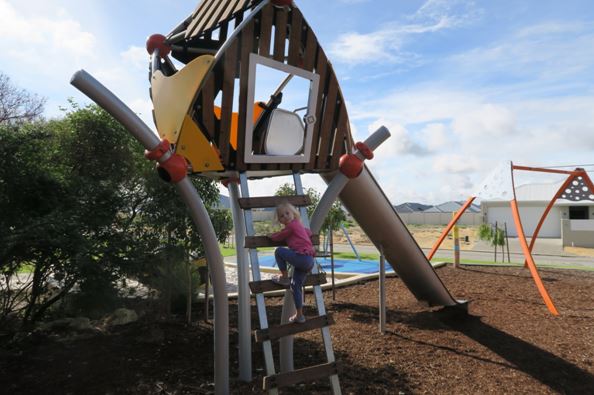 Hidden off behind the slide are somerope-based play structures. Being under the canopy of the bushes and treesreally give this area a sense of adventure, and is signposted as the "TribalVillage"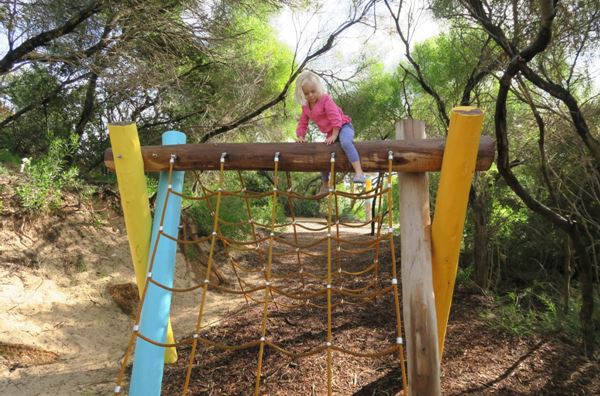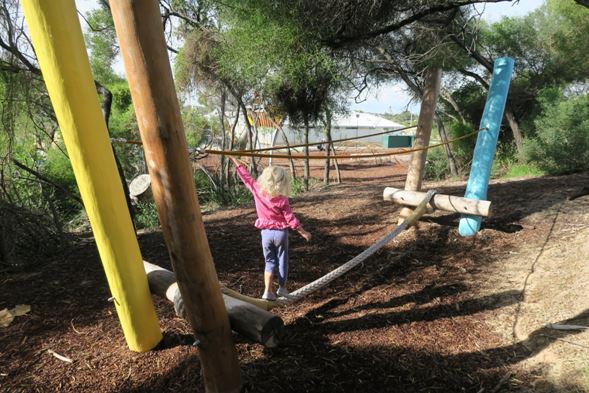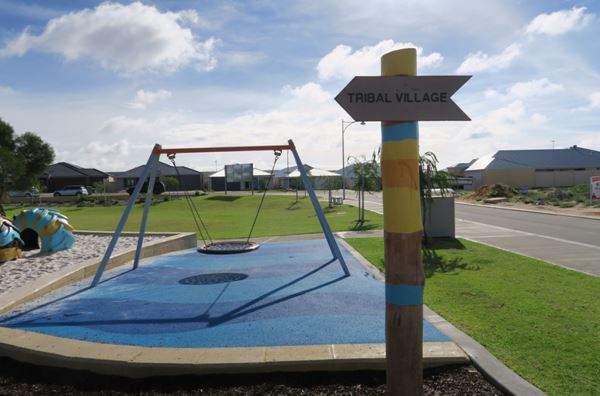 The park also has a sandpit with apiece of sand-play equipment and three large brightly painted tyres. Next tothis is a basket swing.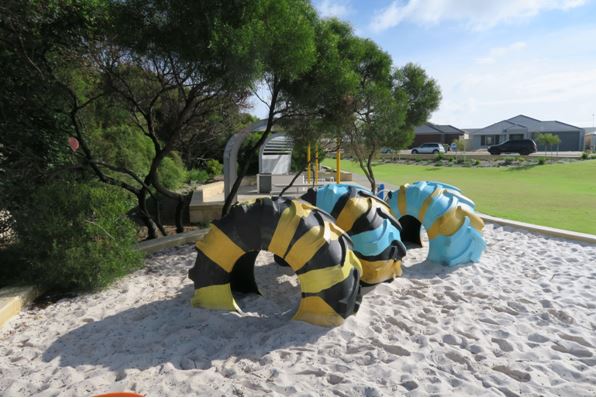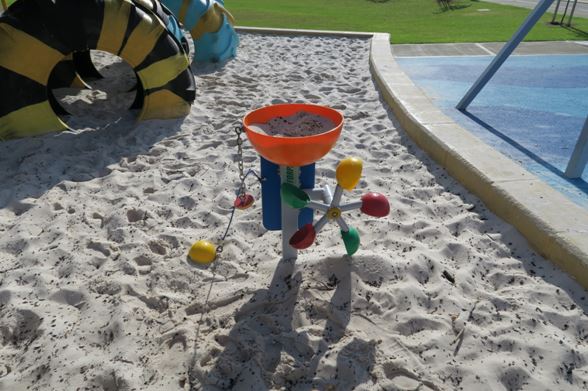 Two shaded picnic tables with abarbecue are available right next to the play equipment.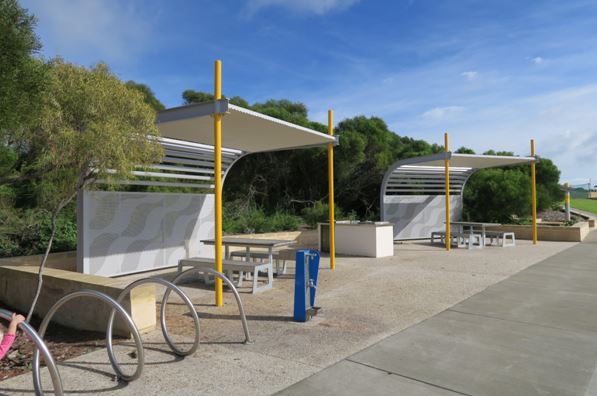 Thereare several paths towards the back of the park that lead up to the lookout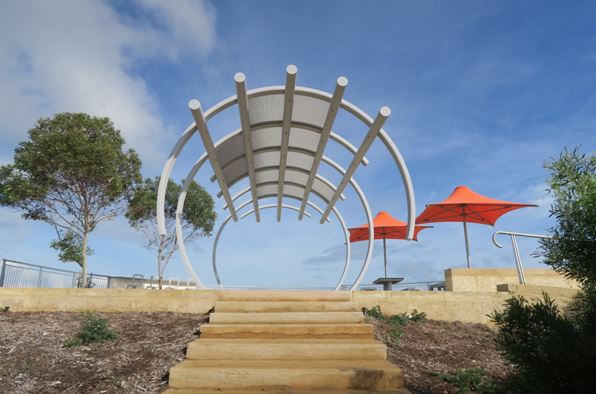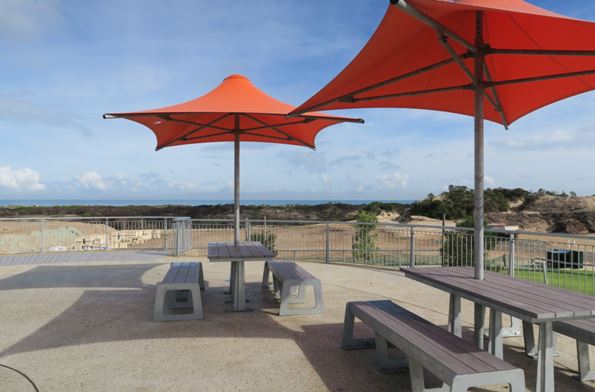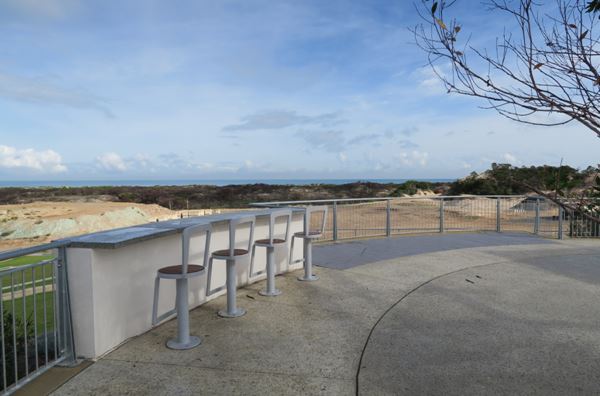 The lookout area has several picnictables with umbrellas as well as some stools to sit on to enjoy the view. I love that everything in the parkis sign posted; it means that the hidden things (like the lookout and ropearea) aren't missed out on.There are no toilets here howeverthe Golden Bay Village shops are only a short drive away.
Sunset Hill Park is a great littlepark which will be even better once all the construction is completed aroundit. If you want to check out a couple of other parks while you are in the area head to Colour Block Park and Orangutan Park .
How To Get There:
Review by Kids Around Perth Reporter Candice 26th May 2016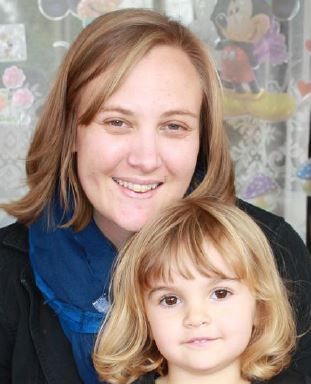 Candice Kocken – Kids Around Perth South of the River, Hills & Events Reporter / Mum of 3 kids. Candice is a Mum of 3 who loves cooking, sewing and taking her kids out to explore our beautiful state of WA. Follow Candice and her adventures @uncannymum on Instagram.
---
Back to Playgrounds | Flying Fox Parks | Best Suburbs for Playgrounds
---
We make every effort to ensure all this information is up to date but should be used as a guide only. Events do get cancelled or changed and venues can close without notice. Always follow the links provided for up to date information on an event or activity. If you know of a change or cancellation we've missed then please contact us to let us know.