Large Playground * Water play feature * Dinosaurs * Large Gazebo with power (bookings required) * Cafe * Kiosk (seasonal) * Outdoor cinema (seasonal) * Toilets * Grassed Areas * Picnic Tables * BBQs * Free Parking * Disabled Parking * ATM * Drinking Fountains
Synergy Parkland is located in Kings Park just minutes drive from Perth City, and is a must visit for older kids, especially for the young lover of dinosaurs! Synergy Parkland can easily be accessed off May Drive from the Saw Ave or Poole Ave entry/exit.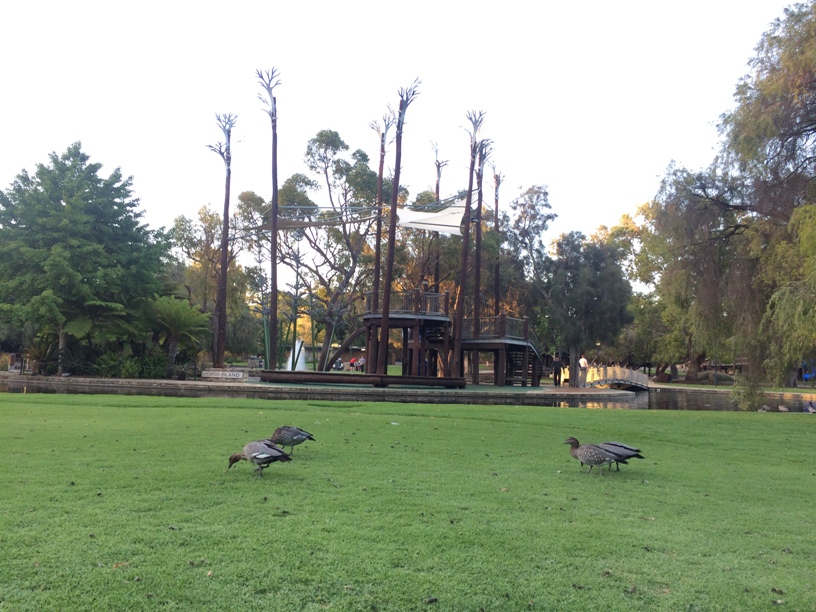 The most popular feature of the park are the giant dinosaurs and prehistoric creatures found right around the park. You'll find signs around the park with information about the prehistoric creatures found here.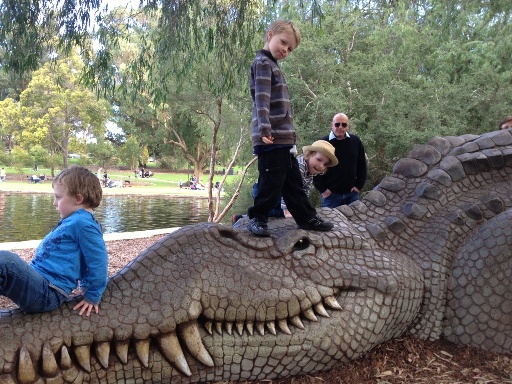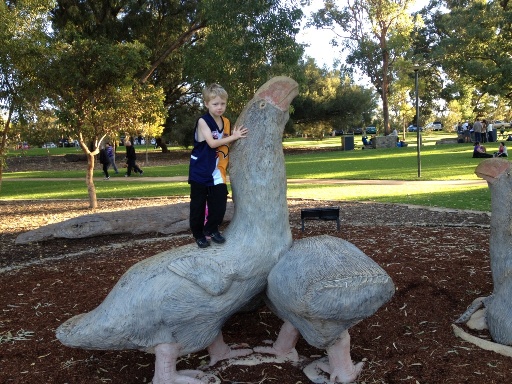 The park features two playgrounds. The first is the Arthur Fairfall Playground which is a large wooden elevated playground with a slide, swings, fireman's poles and more.
The second play area is the Lycopod Island playground. If features a water mist forest, wooden play structure and tall, twisty slide. Bring the spare clothes along they can get pretty wet running through the mist forest. The playground is accessed via a boardwalk from either side.  Being on an island it is surrounded by shallow (approx 30-40cm deep) water so very close supervision of children is required here.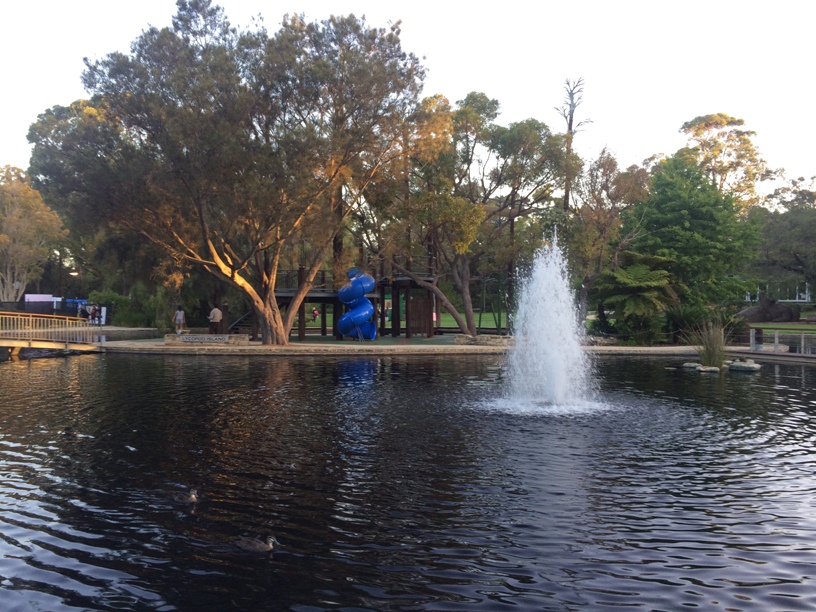 You can bring a picnic lunch, or use one of the free electric barbeques, or grab a bite to eat from either Bovell Kiosk (weekends and holidays only) or Zamia Cafe (see website link below for opening times). Zamia Cafe also do great takeaway platters so if you want to hold a family gathering or party this is a great way to cater without all the hassle (see website for more information, preorder required for platters).
There is lots of lawn area and beautifully manicured gardens at Synergy Parkland so please keep in mind you that you cannot stake anything into the ground, portable bbqs are not permitted and ice from eskies must be emptied into mulched areas only.
During the warmer months you will also find the Moonlight Outdoor Cinema here. Find a review of Moonlight Cinema and a link to see the screening schedule here.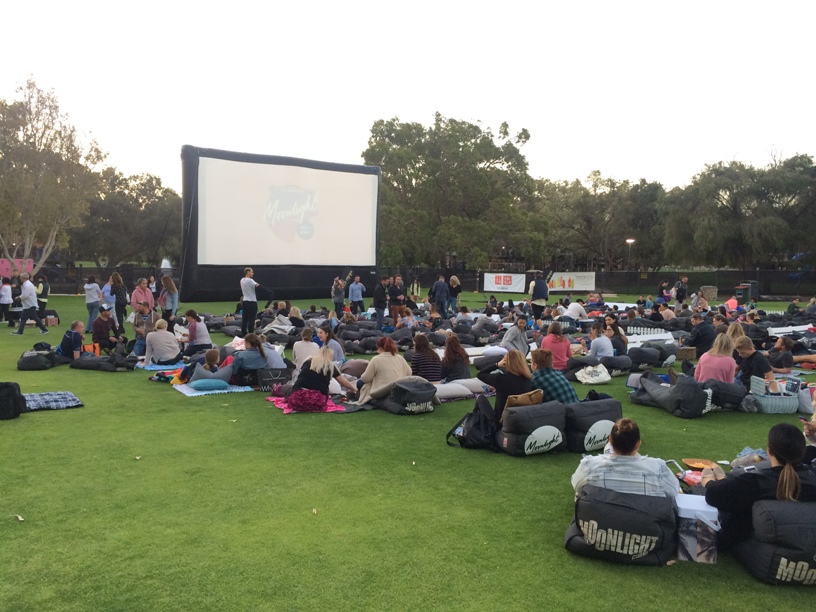 You can book the Vietnam Memorial Pavillion at Synergy Parkland. It's perfect for a winter or heat of summer party, it's a large pavillion and has access to power. Platters can be organised from Zambia Cafe located within the park.
What to Bring: picnic, bbq food & equipment, spare change of clothes for kids, soccer/football, frisbee.
Safety Considerations : There is a large open body of water around the playground, so close supervision of young children is required
How to Get There: May Drive, Kings Park
---
Back to Playgrounds, Perth Kids Bucket List , Dinosaur Sightings , Top Things To Do In Kings Park
---
We make every effort to ensure all this information is up to date but should be used as a guide only. Events do get cancelled or changed and venues can close without notice. Always follow the links provided for up to date information on an event or activity. If you know of a change or cancellation we've missed then please contact us to let us know.